From a private island in Mexico to a special meal prepared around world-famous Italian art or a wood-fired meal in the Andes, check out these stunning private dining experiences from around the world that are truly unique.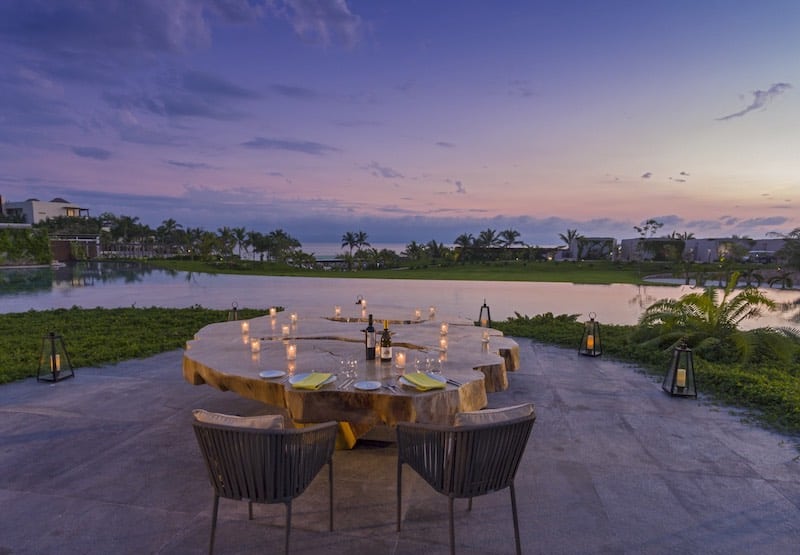 Dinner on a Private Island in Mexico
A chic, sophisticated beach resort on Mexico's coveted Riviera Nayarit, W Punta de Mita offers an edgy, yet laid-back escape that pays homage to the area's indigenous influences and bohemian local surf culture. When they're not practicing their hang-ten or relaxing in rooms with surf-inspired artwork, guests can feast on fresh beachside ceviche served from a vintage Chevy truck, lounge by the WET Deck while listening to DJ beats, or indulge in treatments like an agave & tequila facial at the locally inspired AWAY Spa. For the ultimate VIP dining experience, travelers can reserve Mesa1 — an individual dinner table located on its own private oceanfront island, which offers just one daily seating for an intimate chef's dinner with up to twelve of your closest friends. A starry night sky and the sound of waves crashing against the shore set the perfect backdrop for dining al fresco on one of Mexico's most beautiful beaches.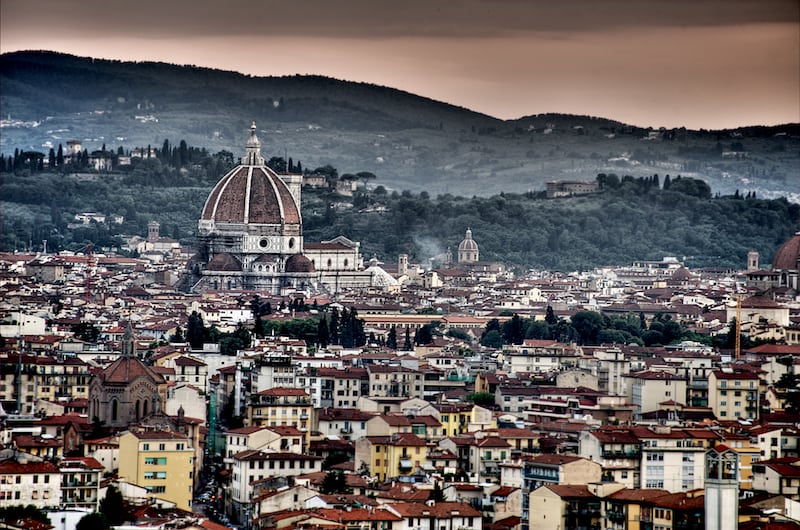 An Italian Renaissance Dining Experience with Art
Eating while gazing at world-famous art? We're in! Originally built as a humble farmhouse then refurbished by some of Florence's elite families over the years, Il Salviatino is a luxuriously restored Renaissance villa set within the sloping hills of Fiesole, yet only a stone's throw away from the Florence city centre. Surrounded by a lush private park, the hotel was built in the 15th century and for centuries was used as a cultural gathering place for artists, performers, and intellectuals. Now a 44-room luxury hotel boasting some of the most stunning views of the Tuscan capital, Il Salviatino's unique atmosphere, where original frescoes and hand-stitched leather furnishings sit alongside the most modern technologies, make it an alluring retreat for the most discerning of travelers. From the Museo Nazionale del Bargello — the first National Italian Museum dedicated to Medieval and Renaissance art — to the Accademia — Florence's notable art museum greatly recognized for housing Michaelangelo's masterpiece: the David — Il Salviatino can arrange exclusive dinners after hours for guests celebrating a special occasion or just wanting to take the Firenze experience to the next level. Dinner menus are crafted by Il Salviatino's Executive Chef Stefano Santo based on the guests' preferences and requests.
Pachamanca: A Traditional Inca, Lakeside Meal
When in Cusco, Peru, do as the Inca did and experience a traditional Pachamanca. Dating back to pre-Inca times, this sacred meal is a ritual that celebrates life, the food representing a source of fertility for Mother Earth (or Pachamama) and a symbol of thanks. Set one hour outside of Cusco in the magical Sacred Valley, the team of chefs at the JW Marriott El Convento Cusco — a 16th century convent transformed into a five-star hotel — expertly recreate this ancient tradition of cooking a complete meal underground. They start by filling a hole with stacked stones that are heated with firewood. The ingredients (varied meats, potatoes, vegetables and Andean cheese) are wrapped in "packets" made of banana leaves, and carefully layered over the heated stones. The cooking pit, or huatia, is covered with damp sacks and about six inches of soil to prevent steam and smoke from escaping. After an hour, the food is dug up and unwrapped, revealing a delicious Andean feast.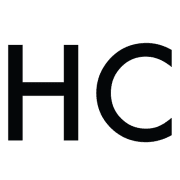 Honest Cooking
The Honest Cooking editorial team handpicks inspiring culinary stories to share with you that we think are beautiful. We strive to create an inspiring place for culinary exploration, salivating recipes, interesting personalities and stories.