Nothing too fancy here, just a homemade version of your favorite tomato sauce and mozzarella cheese pie.
By Lauren Hardy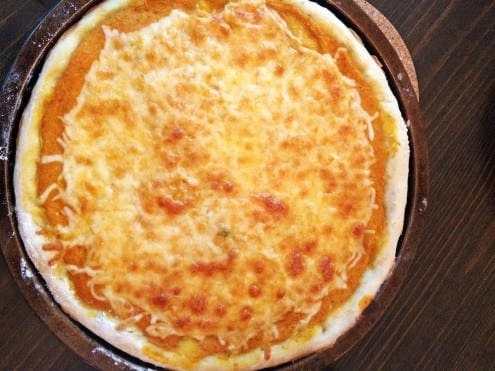 How to Make a Classic Cheese Pizza
Nothing too fancy here, just a homemade version of your favorite tomato sauce and mozzarella cheese pie.
Author:
Lauren Hardy, adapted from Naturally Ella
Ingredients
For the sauce:
3 cups grape tomatoes
¼ medium white onion
2 cloves garlic
2 tablespoons olive oil
¼ cup fresh basil
For the crust:
1⅛ cups warm water
3 teaspoons active dry yeast
1½ tablespoons honey
1½ tablespoon olive oil
3 cups all-purpose flour
1 teaspoon salt
1 teaspoon garlic powder
1 teaspoon fresh basil, chopped
1¾ cups shredded mozzarella cheese
Instructions
To make the dough, in a large bowl, combine water, yeast, honey and olive oil. Mix with a spoon, then let sit until foamy, about 10 minutes. Add in 2½ cups flour, salt, garlic powder and dried basil, stirring with a spoon until the dough comes together but is still sticky. Using your hands, form the dough into a ball and work the additional ½ cup flour into the dough, kneading it on a floured surface for a few minutes. Rub the same bowl with olive oil then place the dough inside, turning to coat. Cover with a towel and place in a warm place to rise for about 1½ hours.
Moving on to the sauce, pre-heat oven to 425? F. Place tomatoes, onion, and garlic on a baking tray covered with tin foil. Brush with one tablespoon of olive oil, place in oven and bake for 30 minutes until tomatoes are tender and beginning to brown. Remove from oven and let cool for 5 minutes.
Place roasted tomatoes in a food processor and add in olive oil and basil. Pulse until the everything is well mixed. Set sauce aside while dough is rising.
Lower the oven temperature to 375? F. After the dough has risen, punch it down and place it back onto a floured pizza stone or baking sheet. Using a roll pin or your hands, form it into your desired shape.
Spread the roasted tomato sauce over the dough using a spoon or spatula. (Save extra sauce to use for a next-day pasta dish.) Sprinkle with 1¾ cups mozzarella cheese, or more if desired.
Bake the pizza for 25 minutes , or until crust and cheese are both golden.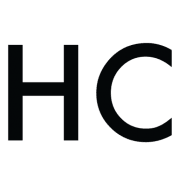 Lauren Hardy
Lauren Hardy is a writer, editor and self-taught, experimental foodie. By the time she was 6 years old, she had the Toll House Inn chocolate chip cookie recipe memorized and baked a variety of batches for her family each week. Her passion for cooking flourished during her college years. In addition to her writing aspirations, she hopes to own a bakery someday. You can follow her latest musings on her blog, "Making Life Sweet," at laurenhardy.com, where she blogs weekly about inspiration, food and faith.