Try a honey and lemon torta with a local dessert wine for an Italian meal conclusion.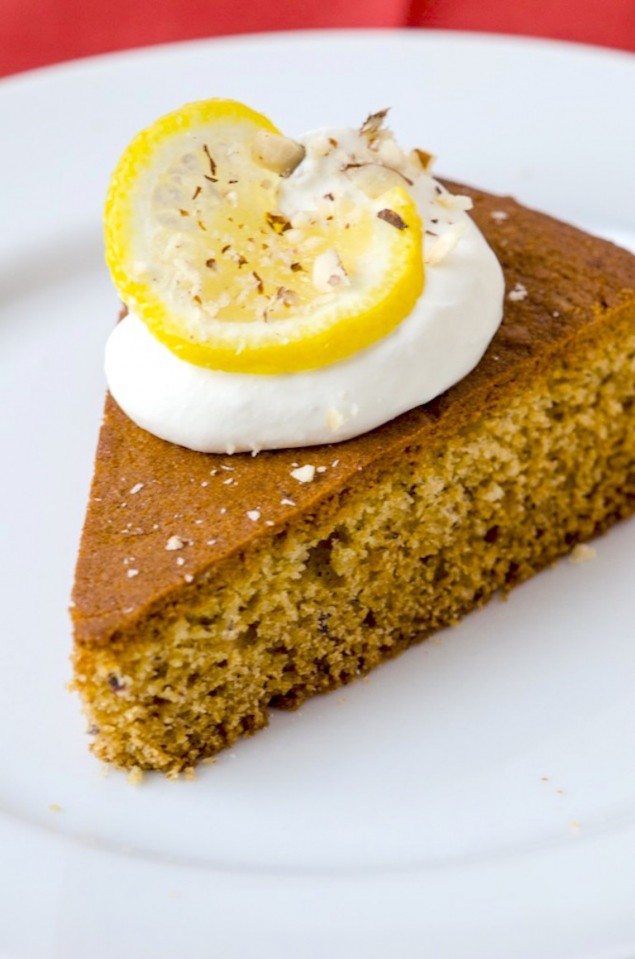 Honey has a long history of human consumption, with cave paintings depicting honey gathering dating back 8000 years. It is speculated that the ancient Greeks first brought beekeeping to southern Italy, and several ancient Roman mention the gathering and use of honey in their writings, including Pliny the Elder and Marcus Terentius Varro. In the absence of sugar, honey was an integral sweetening ingredient in Roman recipes. It also has medicinal uses, it's anti-bacterial and anti-inflammatory properties are still recognized today as beneficial for treatment of wounds.Cured honey is also suitable for long term storage, due to its high sugar content and low water content. We can thank the energetic bees for the latter, as the bees inside the hive fan their wings, creating a draft across the honeycomb, evaporating the water from the nectar and preventing fermentation. Honey, and items preserved in honey, have been preserved for decades, even centuries. The Egyptians even used it as an embalming fluid.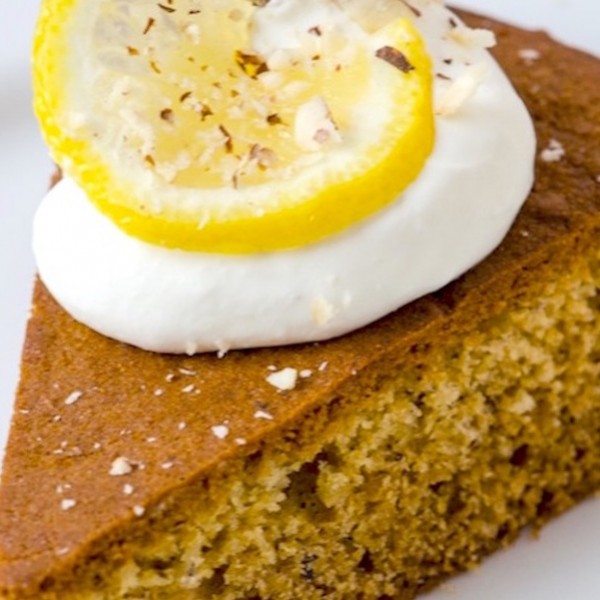 Honey and Lemon Torta
Kathy Bechtel
Ingredients
Cake
6

tablespoons

unsalted butter

room temperature, plus more for greasing pan

1/2

cup

hazelnuts

1

cup

unbleached all-purpose flour

1

teaspoon

kosher salt

3/4

teaspoon

baking powder

1/2

teaspoon

baking soda

1/4

cup

plus 2 tablespoons honey

1/4

cup

packed dark brown sugar

1/4

cup

granulated sugar

1

large egg

1

large egg yolk

1/2

cup

whole milk

1/2

teaspoon

pure vanilla extract

zest of one lemon
for the cream:
1

cup

heavy cream

3/4

cup

fresh

whole milk ricotta cheese, drained of excess liquid

1

tablespoon

honey

2

tablespoons

grappa or dessert wine
Instructions
Heat oven to 350º with rack in middle. Lightly grease a 9-inch springform pan with butter, and cover with parchment paper, cut to fit.

In a food processor, pulse hazelnuts with 1 tablespoon of the flour until ground to a fine powder; transfer to a large bowl. Add remaining flour, salt, baking powder and baking soda; stir to combine.

In the bowl of an electric mixer fitted with the paddle attachment, combine butter, ¼ cup honey, brown sugar and granulated sugar. Beat on medium speed until light and fluffy, scraping down sides of bowl as necessary. Mix in whole egg and egg yolk, one at a time.

Whisk together milk, vanilla and lemon zest. In three additions, add flour mixture alternating with milk mixture to the butter mixture. Using a rubber spatula, scrape batter into prepared pan; place pan on a baking sheet. Bake, rotating halfway through, until the cake is golden brown and gently bounces back when touched, 40 to 45 minutes.

Transfer cake pan to a wire rack; immediately put remaining 2 tablespoons honey in a small saucepan; heat over medium-low heat, stirring to combine, until just warm and viscous, then brush mixture over cake. Let cake cool completely before serving.

For the cream: In large mixing bowl, vigorously whisk together cream, cheese, honey and liquor until mixture is smooth and reaches soft peaks, about 3 minutes.

Serve cake warm or at room temperature large spoonful of the cream.
Kathy Bechtel
Kathy Bechtel's obsession with food and cooking began as a teenager. After years following a traditional career path as a telecommunications engineer, she left to attend culinary school and wine training, and is now combining her passions for food and wine, the outdoors, and travel as owner and Culinary Tour Director of Italiaoutdoors. In this role, Kathy leads small bicycle, skiing and walking tours that explore the authentic regional cuisines, local products and undiscovered wines of Northeastern Italy.