PRESENTED BY FIJI WATER – SHARE YOUR OWN #HOMETOWNGUIDE HERE
Abby's #myhometownguide features the best eating and drinking of Pensacola, Florida.
By Abby Himes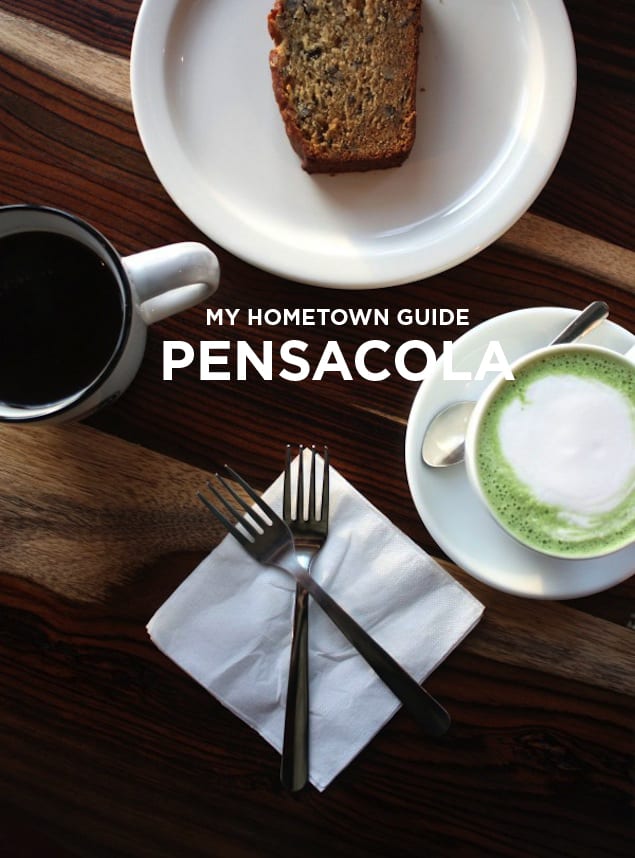 Welcome to Pensacola, FL! Walking along the white sand beaches, looking out over emerald waters, a few pelicans coast along the crest of a wave or you may even see a pod of dolphins playfully swim by. Drive a few miles from the beaches and you'll find bustling, downtown Pensacola and the home of the Minor League Baseball team the Wahoos. Go a little further and soon you're surrounded by red dirt roads and farm land for miles. Pensacola is affectionately known as the Cradle of Naval Aviation and is home to the Blue Angels. We've been back and forth 3 times in the last 7 years, but this was the first time I truly called it home. In all of our travels, we've found the best way to get to know a new place is through it's food. Here are a few of our favorites as part of #myhometownguide. Share your favorite local spots using the hashtag #myhometownguide on instagram or twitter.
1. Palafox Farmer's Market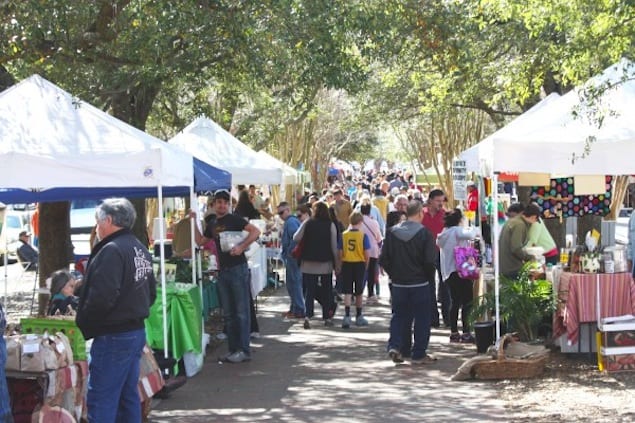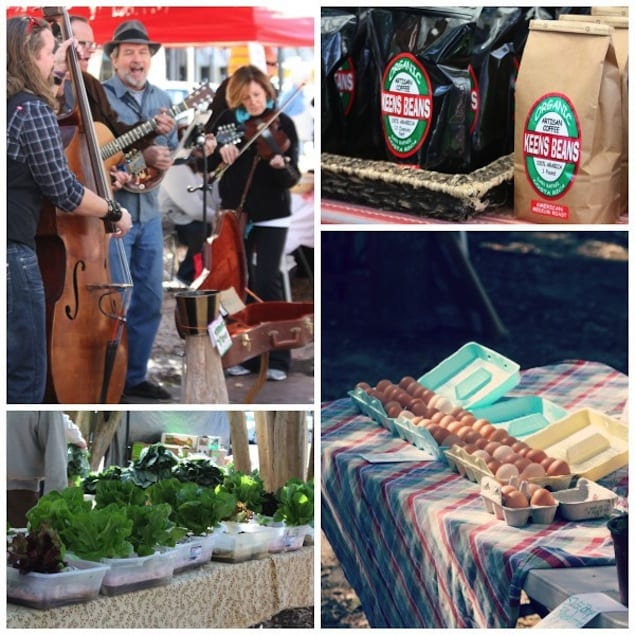 Walking down Palafox Street, the black wrought iron balconies overhead are reminiscent of New Orleans's French Quarter. Locally-owned boutiques and restaurants line the famous street where Andrew Jackson accepted Florida from Spain in 1821. Head north on Saturday morning between 8am – 2pm and you'll find yourself in the center of the Palafox Farmer's Market. Local bakers, farmers and artisans mingle every week to offer local, seasonal produce, bread, honey, eggs, meat and much more. It's easy to see why Palafox Street was named one of the 10 Great Streets in America in 2013 by the American Planning Association. We go almost every weekend to pick up what's in season, eager to see what's new each week.
Palafox Farmer's Market
Every Saturday 8AM to 2PM
Martin Luther King Jr. Plaza
N. Palafox St. between Wright St. and Garden St.
Phone (850) 434-5371
Website
2.Joe Patti's Seafood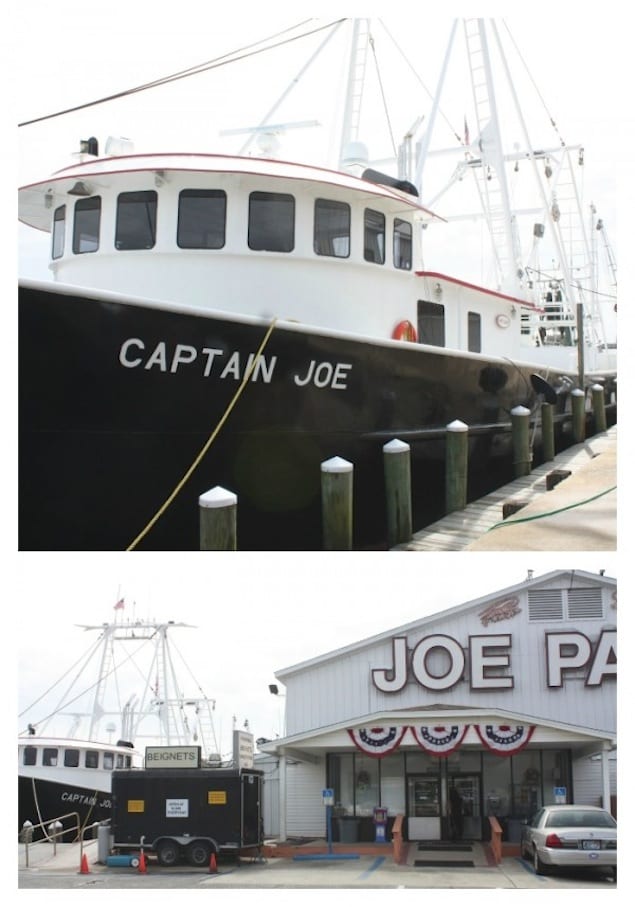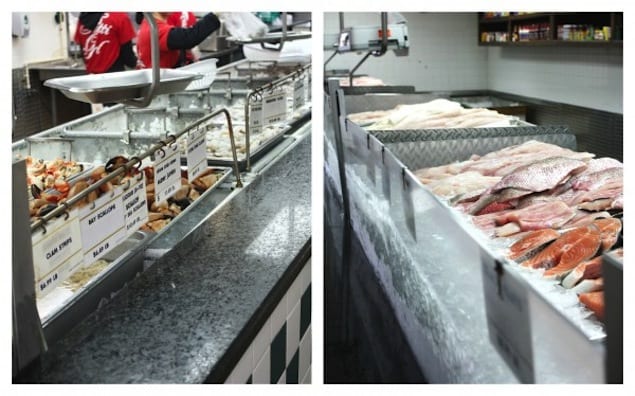 The fishing boats are lined up along the dock, having already unloaded the daily catch. Beignets, fried and dusted with powdered sugar are sold out front, but the real sweet stuff is sold inside. Fresh fish and seafood glisten on ice from wall to wall. I've never seen so many crawfish before! Get your number and get in line, this is a local favorite and it is always busy! I love that local seafood is always available and labeled with where it was caught. I always get the fresh gulf shrimp when it's in season, it's my hands down favorite. There's also a grocery section, deli, Gelato, wine store and more (my guy loves the free samples of roasted garlic spread). Truly a one-stop shop. This Lent season I have a feeling we'll be there a lot!
Joe Patti's Seafood
524 South B Street
Pensacola, FL 32502
Phone (850) 432-3315
Website
3. East Hill Honey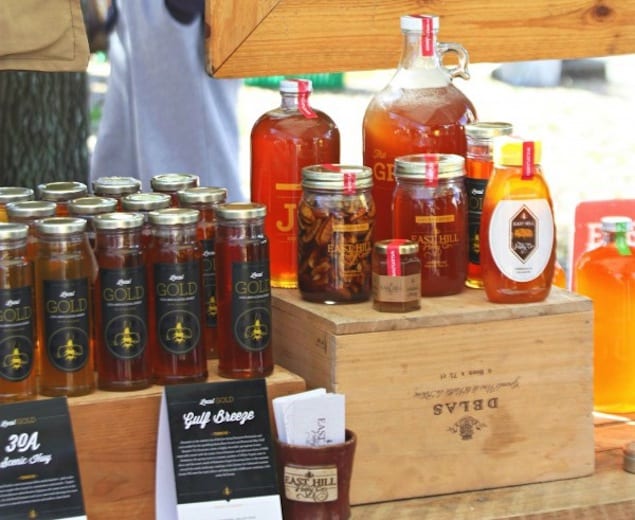 Last year we were leaving a wedding and were handed a small jar of local East Hill honey. Not only was it the cutest idea for a wedding favor, the honey was delicious too! I've heard in the news lately about how bees are having a tough time and East Hill honey is trying to give them a friendly boost. Started by Tommy Van Horn and his family, they keep bees in their backyard as well as a few other local locations and harvest honey in an incredibly thoughtful way. The bee comes first. What caught my attention on their website was that they don't harvest all of the honey from the hive, leaving some for the bees. Other companies usually take all the honey and replace it with sugar water! I was so impressed by their values, it's buying products like this that makes you feel good and like you're helping make a difference in the world.
East Hill Honey
PO BOX 30093
PENSACOLA, FL 32503
Phone (850) 780-3499
Website
4. Constant Coffee & Tea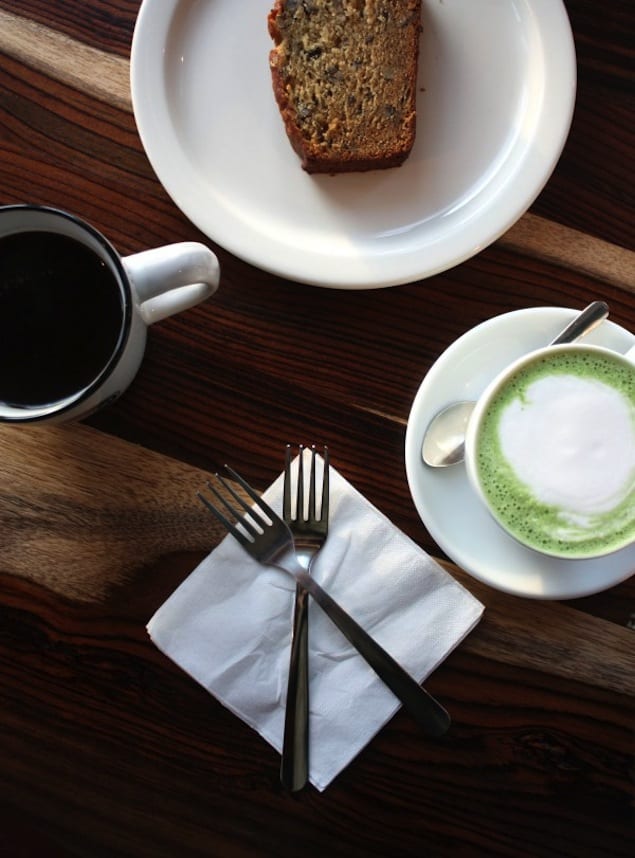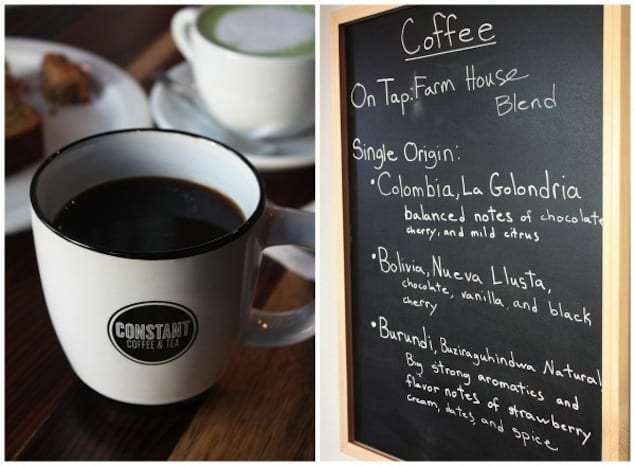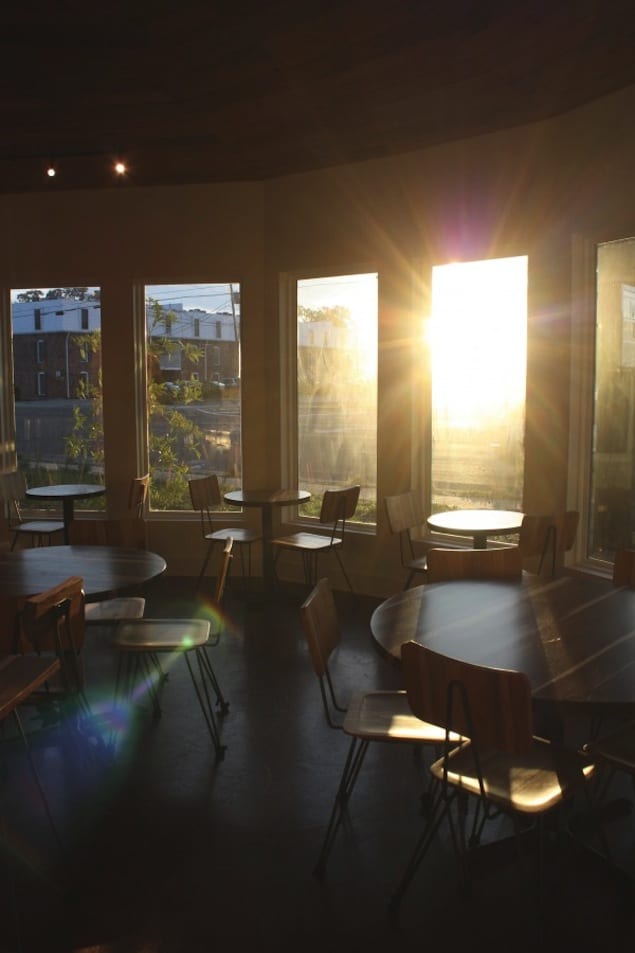 I watched and waited for Constant Coffee & Tea to open. I love finding a cozy corner with a good cup of tea to sit and read, work or write. The cute ladybug sign out front says their garden is pesticide free, which is one of the many sustainable efforts made my this locally owned coffee shop. They brew only the best coffee from Counter Culture Coffee which offers sustainable, fair and environmentally-friendly coffee beans. Their teas are organic and fair-trade from Rishi Tea. We stopped by this morning to watch the sunrise and enjoy a slice of homemade Banana Bread from The Magnolia, another local restaurant. They've partnered together to offer delicious pastries and baked goods, and recently started offering a light lunch.
Constant Coffee & Tea
615 Scenic Highway
Pensacola, Florida 32503
Phone (850)324-6953
Website
5. Restaurant Iron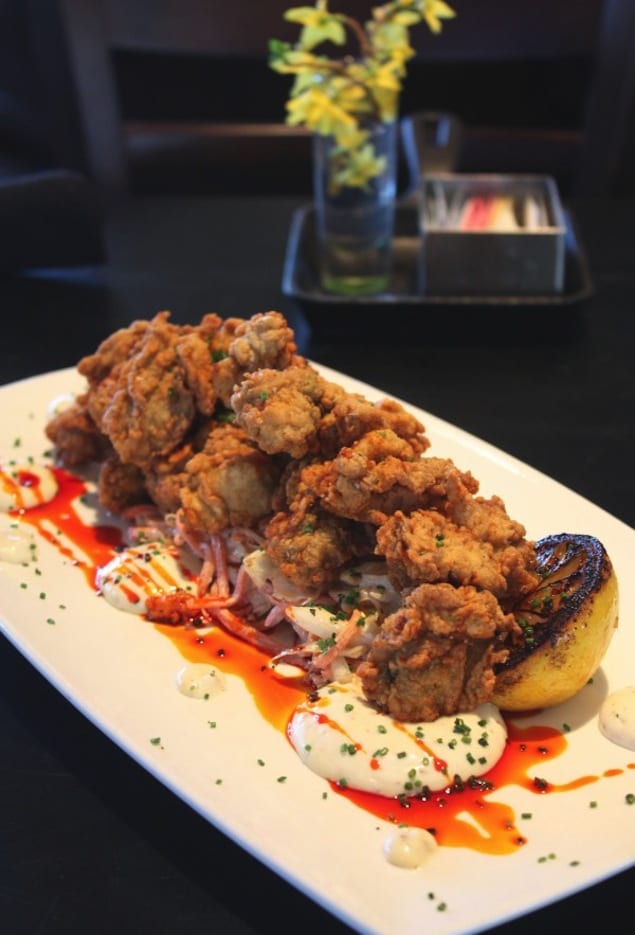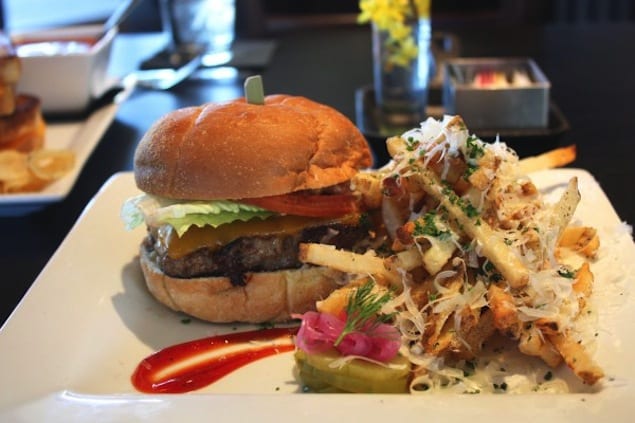 Get ready for a flavor adventure! Iron is our go-to date night spot, and we recently tried it for lunch and the sandwiches were equally spectacular. Their Plant-to-Plate motto drew me right in. They keep a kitchen-garden out front and find the best local and regional ingredients to use in their ever-changing, seasonal menu. I love that there's always something new to try, and the attention to detail is impeccable. The dishes are polished but intriguing, luring you in with their beauty and creativity. It's high-end cuisine in a comfortable atmosphere. And the oysters, oh my, get the oysters. Seriously, promise me you will get the oysters.
Restaurant Iron
Marcus Pointe Golf Club
2500 Oak Pointe Drive
Pensacola, Florida 32505
Phone (850) 476-7776
Website