PARTNER POST: Use Rioja wine as your inspiration this holiday season. Discover expertly paired wine and recipes to impress your guests.
Celebrate the holiday season with a perfectly paired, affordable Rioja wine and an exciting turkey roasted with Spanish spices and stuffed with dried fruits.
The holiday season is in full swing. Before you know it your kitchen will be pumping out glorious platters of food and your dining room will be bustling with friends and family from near and far. But let's not forget the drinks!
To pair with your favorite holiday fare, consider Rioja wines. Hailing from North-Central Spain, Rioja refers to the wine as well as the region it comes from. Made mainly from the Tempranillo grape, Rioja wines are one of only two D.O.C regions in Spain and all Rioja wines are always regulated so you can be sure you are buying a quality bottle every time. Why Rioja wine when there is Burgundy's Pinot Noir or Piedmont's Barbaresco? It's simple. Rioja wines are versatile and affordable. You don't have to break the bank on wine for your holiday dinner and no need stress out about ten different bottles of wine to pair with each course. Choose from juicy rosado wines, crisp blancos, or elegant reds ranging from lighter to robust with spice.
Celebrate the holidays and take your usual turkey recipe and add some beautiful Spanish flair inspired by Cosecha and Crianza Rioja wines. Take your basic turkey and rub it with a blend of warm spices and smoked Spanish paprika. Then, stuff the bird with dried fruits soaked in an orange sauce and use the same sauce to baste the meat as it roasts.
Cosecha wines act as a beautiful starter glass to your dinners. Fresh, fruity, and not too heavy, they pair well with appetizers, white meats, and simple pastas without overweighing the palate with rich flavors. Rioja's Crianza classification lets you know that each and every wine is at least three years old and has been aged in casks for a year or more.
See Also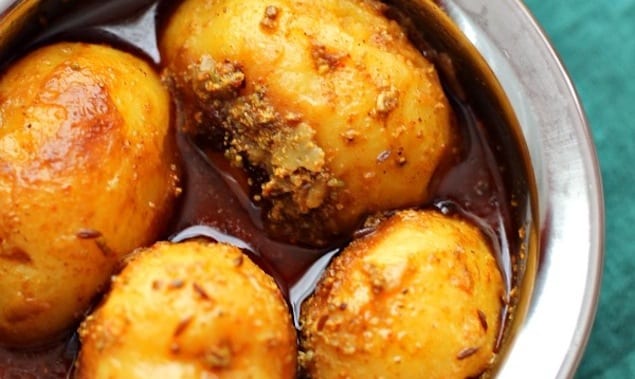 Lighter Rioja red wines often have hints of smoke, only slight notes of oak aging, and plenty of ripe berry flavors. Dishes, like this turkey recipe, with orange zest and warm baking spices are natural pairings with these Rioja wines.
The Holiday Flavors of Rioja Wine: Spanish Spiced Turkey
Celebrate the holiday season with a perfectly paired, affordable Rioja wine and an exciting turkey roasted with Spanish spices and stuffed with dried fruits.
Ingredients
1 Whole Turkey
4 quarts water
1 cup salt
1 cup sugar
Carrots & Onions for roasting
Fresh thyme
Orange Sauce
2 Cups Orange juice
1 sml yellow onion, chopped
4 cloves of garlic, minced
Salt, to taste
Honey, to taste
4 cups stock
Orange Zest
Stuffing
¼ c Prunes
¼ c Pine Nuts
¼ c dried Apricots
Spices (adjust according to your preference)
1 teaspoon Fennel seed
1 teaspoon Cumin seed
1 teaspoon Smoked Spanish Paprika
½ teaspoon White Pepper
1 teaspoon Mustard Seeds
½ teaspoon Chili flakes
to taste Salt
Equipment
Instructions
Bring to a boil the first amounts of water, sugar and salt. Let cool and then immerse turkey in the brining liquid for about an hour.
Meanwhile, toast pine nuts until golden on the stovetop.
In another pan, sauté onions and garlic of the orange sauce until soft and fragrant.
Add orange juice and stock and reduce by ?, stirring frequently.
Season with honey, orange zest and salt according to your preference. Pour over the apricots and prunes and allow fruit to soak for at least 30 minutes.
Strain fruit, reserving the liquid, and fold in the toasted pine nuts to the strained fruit. Using cheesecloth and string, wrap and tie the prunes, apricots and pine nuts into a bundle. This will later be stuffed into the turkey cavity.
Combine spices in a bowl.
Stuff bird with fruit and nut bundle, place in a roasting pan, and rub with spices. Arrange onions, carrots, and fresh thyme around the turkey.
Roast at 375F for about 2 hours, or until done, depending on the size of the bird.
Throughout roasting, baste occasionally with the reserved orange sauce from soaking the fruit.
Before serving, remove the cheesecloth insert and arrange its contents around the turkey with the carrots and onions. Garnish with fresh thyme.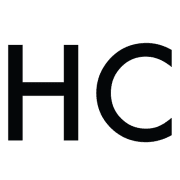 Honest Cooking
The Honest Cooking editorial team handpicks inspiring culinary stories to share with you that we think are beautiful. As an international online culinary magazine with the ambition to truly change the face of online food media we hope to create an inspiring place for serious culinary debate, salivating recipes, interesting food news and international food-fun.