Nancy Lopez-McHugh with a modern take on the classic Chicken Fajita. Fresher, leaner and quicker than the traditional version.
By Nancy Lopez-McHugh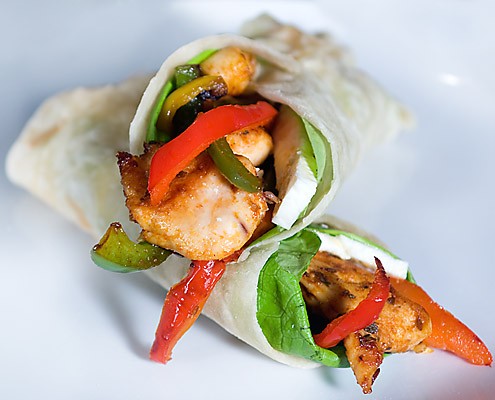 Fajitas are a very popular Tex-Mex dish that can be ordered off of any Tex-Mex menu or even some Mexican restaurant menus. Fajitas get their name from the skirt steak that is commonly used. Skirt steak in Spanish is faja, like many other words in Spanish ending in ita or ito it takes on a diminutive form of fajita. Fajitas are also made with chicken, shrimp, and a variety of vegetarian versions.
Typically fajitas are served with rice, beans, toppings such as guacamole, sour cream, lettuce, cheese and a pile of tortillas. Though a delicious meal, it is a huge meal that will take a good deal of time to prepare. Most of us lead busy lives and don't always have the time to prepare such a meal. I have the perfect recipe that you can prepare in about 30 minutes. The taste will still be delicious, and by leaving out all the additional toppings you will also enjoy a lower calorie meal.
Ingredients:
Serves 2
See Also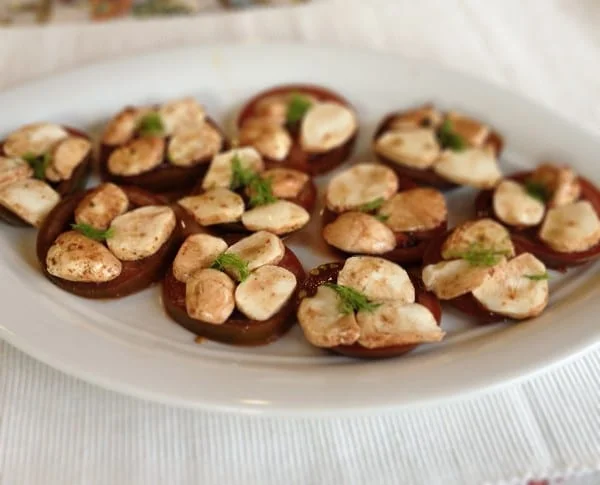 2 large boneless and skinless chicken breast, sliced into thin strips
1 small yellow bell pepper, core, seeded and sliced into thin strips
1 small red bell pepper, core, seeded and sliced into thin strips
1 green bell pepper, core, seeded and sliced into thin strips
bibb lettuce leaves
Mexican queso fresco or Feta
1 tsp. granulated garlic
1/2 tsp. cayenne or chili powder
1/2 tsp. ground cumin seed
1/4 tsp. dried oregano
pinch ground black pepper
1 tsp. salt
2 tbsp. sunflower or olive oil
flour tortillas
1. In a small bowl combine all of the spices and set aside. Place the chicken strips inside a separate large bowl. Pour the spice mixture over the chicken and toss until well combined, set aside. Heat the oil in a large pan or grill, once warm add the chicken and cook for about 5 minutes. Stir and push the chicken off to one side, add the peppers. Cook the ingredients until the chicken is cooked through and the peppers are the desired texture.
2. Warm the tortillas (either in a microwave or a hot griddle) place a lettuce leaf in the center of the tortilla. Spread some chicken and peppers on top of the lettuce leaf, then crumble or place a couple of pieces of the cheese.
3. Fold the bottom of the tortilla up about a couple of inches or about 4 centimeters, towards the center. Grab one side of the tortilla and tuck into the center, grab the opposite side and roll towards the center and around. If need be use toothpicks to help the wrap keep its shape.
Nancy Lopez-McHugh
Nancy Lopez-McHugh is a food blogger, photographer and published author. Most recently she has published "Yummy Pics: A Food Blogger's Guide To Better Photos".