With a cooking time clocking it at 10 hours, this applesauce is a true test of patience, but while you wait to taste it, your kitchen will be filled with autumnal aromas.
By Lauren Hardy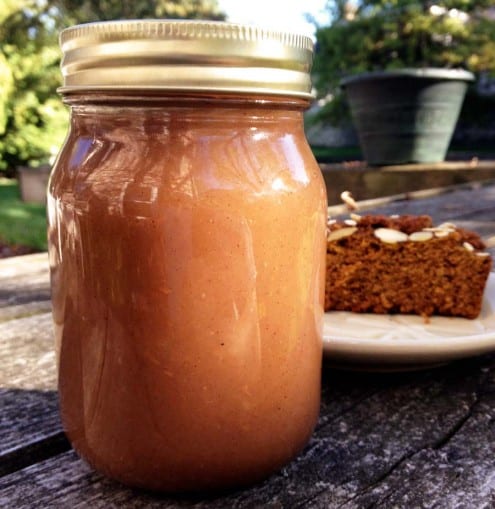 Harvest Applesauce
With a cooking time clocking it at 10 hours, this applesauce is a true test of patience, but while you wait to taste it, your kitchen will be filled with autumnal aromas.
Ingredients
6 pounds of apples, peeled, cored and sliced
¼ cup apple cider vinegar
¼ cup water
2 tablespoons honey
2 tablespoons sugar
1 teaspoon vanilla
1 tablespoon cinnamon
1 teaspoon nutmeg
A pinch of salt
Instructions
Place apples in a medium slow cooker. In a small bowl, combine the remaining ingredients and mix well.
Pour wet mixture over the apples and cook covered on low for about 10 hours.
Using an immersion blender, puree the cooked apples until smooth, like applesauce!