Unless it's a macaron, almond cookies barely get any attention in the cookie world, but they should! Try this cookie recipe made with almond butter and dipped in cacao nibs and fleur de sel. It will be almost too beautiful to eat.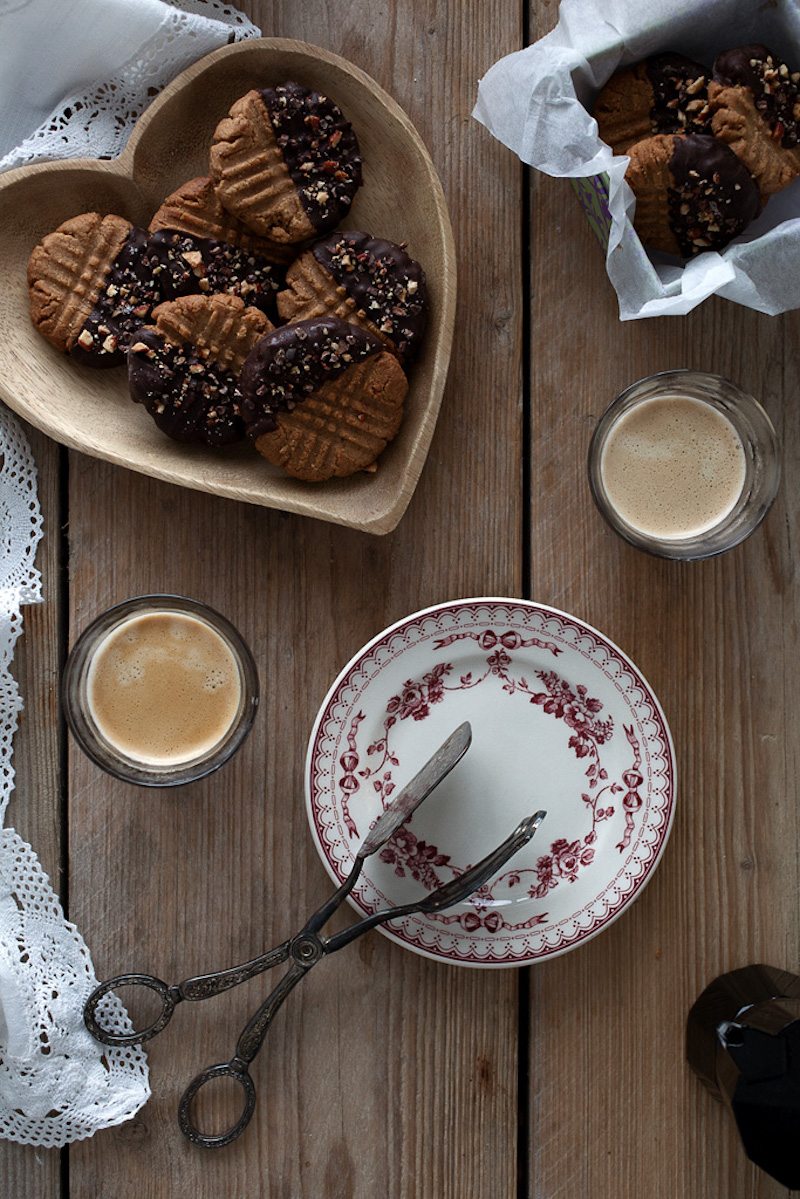 I shot these back in January, but it's never too late to share a delicious cookie recipe, right?! And these cookies are really good, trust me!
The chocolate glaze with fleur de sel & cacao nibs make them fancier, these are not simple cookies anymore… You can bake them for a friend as a present, or just keep them only for yourself and enjoy every bite! Your choice…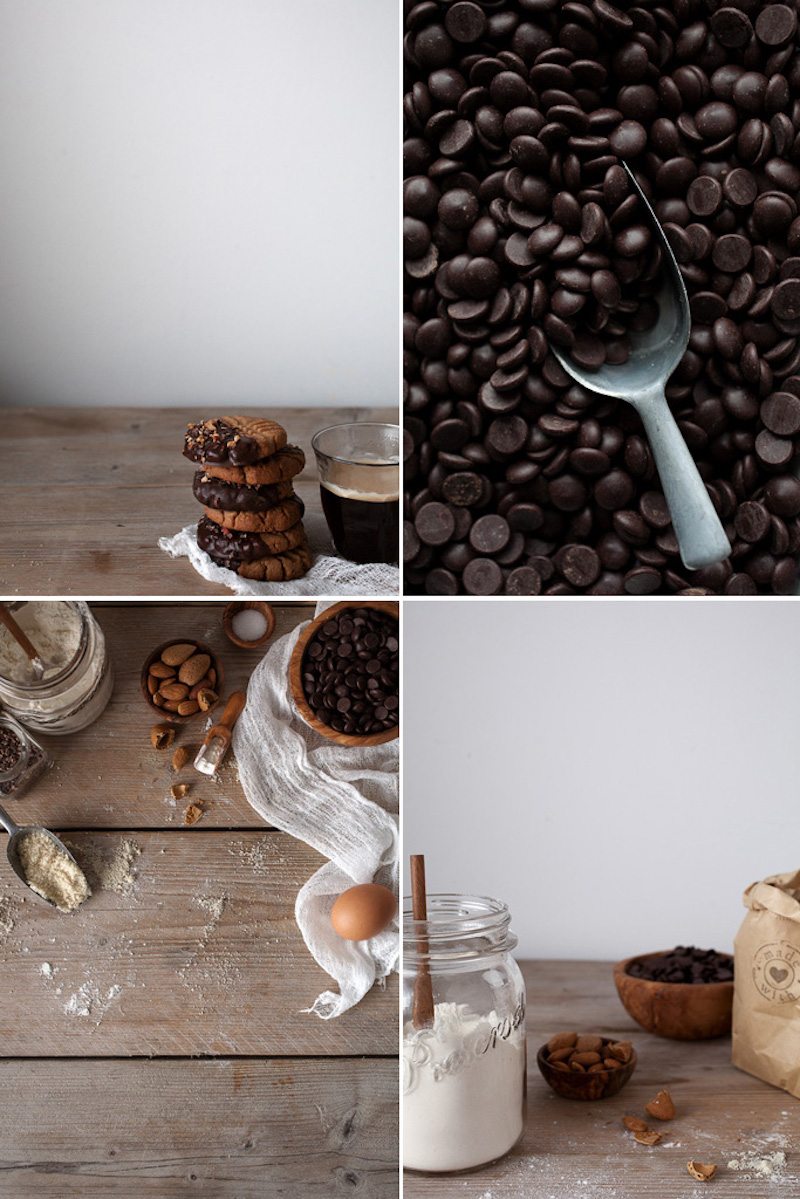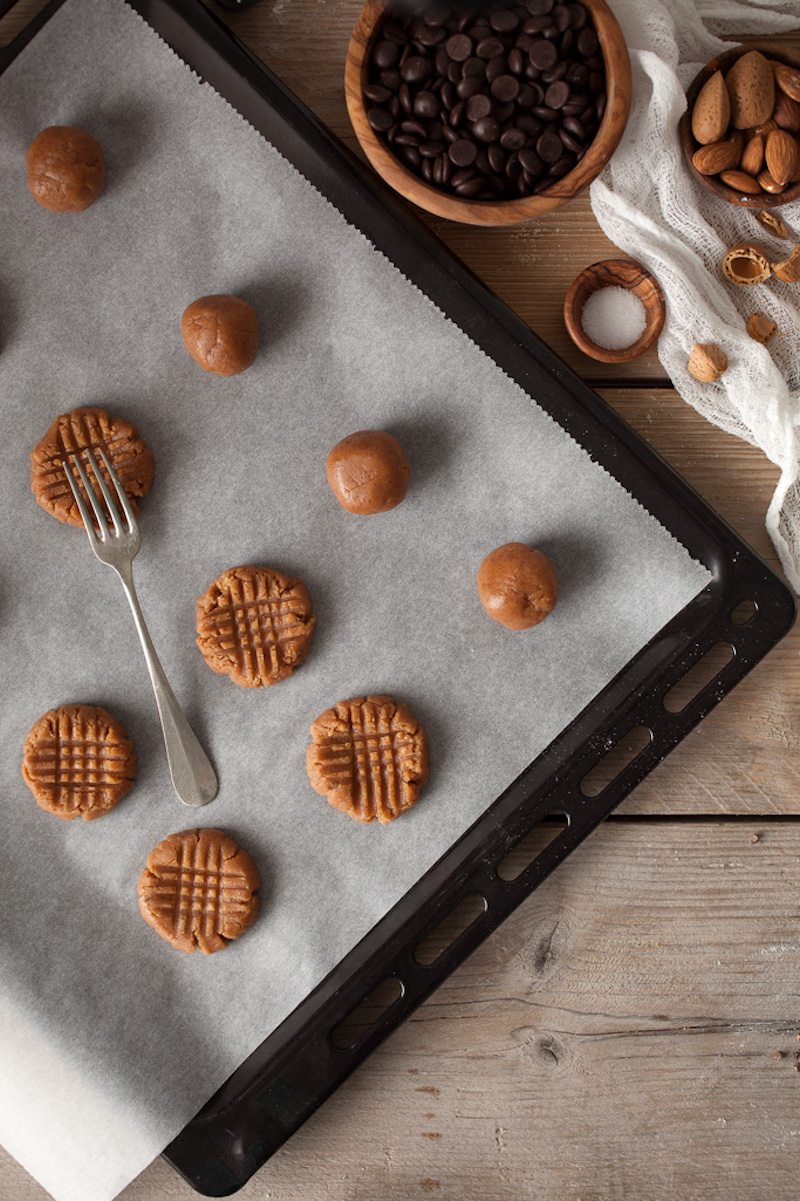 See Also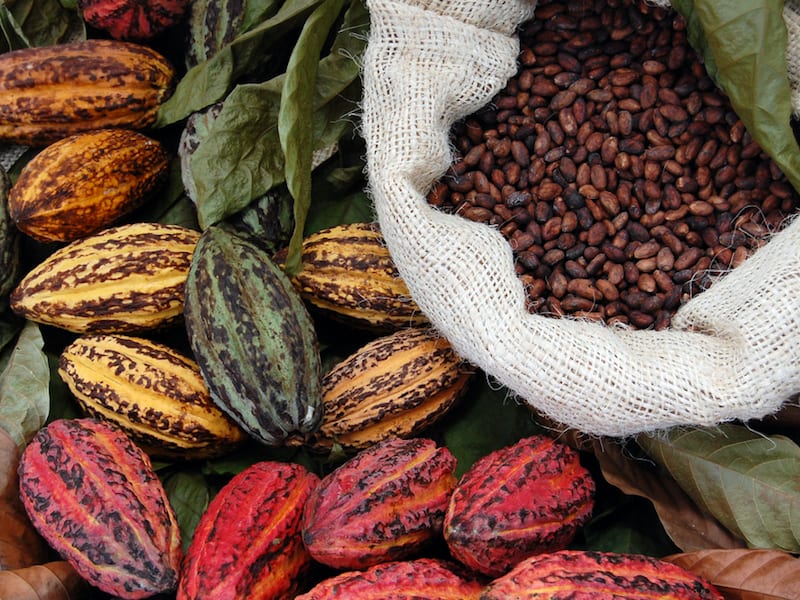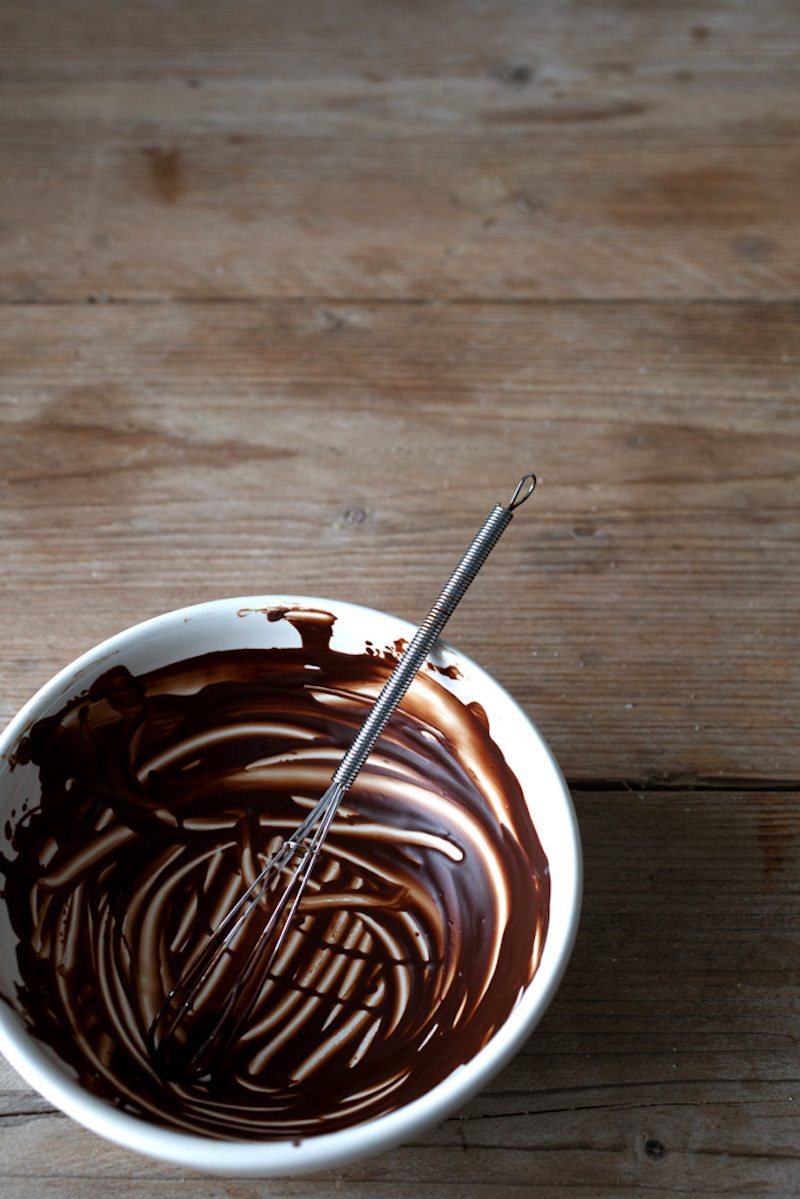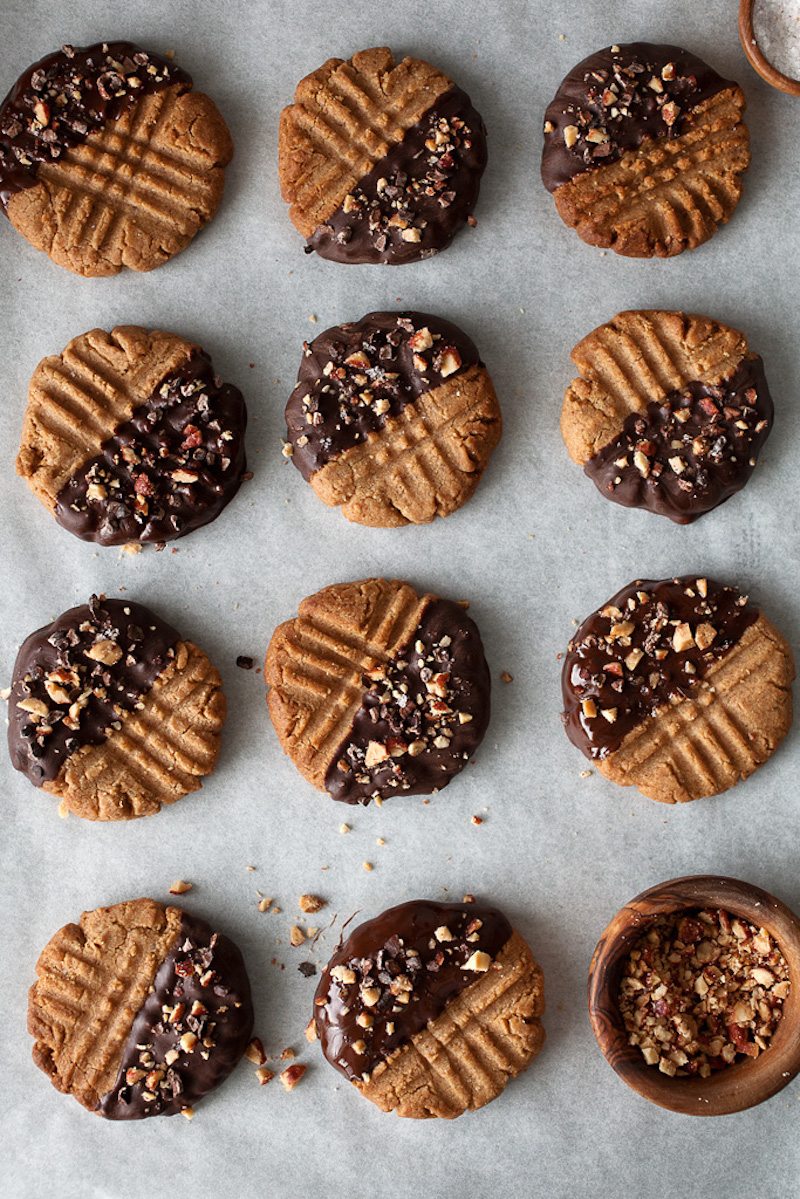 Print

---
Author:

Anastasia Brugman
For cookies:
150 g

all-purpose flour

60 g

almond flour

1 tsp

baking powder

1/2 tsp

freshly grated nutmeg

1

tspvanilla extract

50 g

sugar

70 g

brown sugar
pinch of salt

50 g

unsalted butter at room temperature

175 g

almond butter (like this)

1

egg
For glaze:
250 g

dark chocolate

2 tbsp

cacao-butter or coconut oil

1

–

2

tbsp fleur de sel

1

–

2

tbsp cacao nibs

2

–

3

tbsp chopped toasted almonds
---
Instructions
DIRECTIONS:
Mix all-purpose and almond flour, baking powder, salt and nutmeg in a bowl. Set aside (dry mixture).
Combine butter and sugar in a bowl of a standing mixer fitted with a paddle attached and beat the mixture on low speed until fluffy. Add the egg, vanilla extract and almond butter, beat until well combined. Stop the mixer.
Add the dry mixture to the almond butter mixture. Beat on low speed until just combined. Stop the mixer. Cover the bowl with a plastic wrap and refrigerate for at least 1 hour.
Heat the oven to 180°C (350°F). Line two baking sheets with parchment paper, and set aside.
Shape dough into 3cm balls and place on one of the prepared baking sheets. Repeat with remaining dough, placing balls 4-5cm apart. Flatten in crisscross pattern with a fork.
Transfer to the oven and bake 10-15 minutes until golden brown. Remove from the oven and allow to cool for 10 minutes, then transfer to a wire rack to cool completely.
For the glaze: If chocolate is in a block or a bar, cut it into small pieces. Melt chocolate and cacao butter together in a double-boiler: set the heatproof bowl with chocolate over a saucepan with simmering water and stir with a spatula until melted. Turn off the heat but leave the bowl with chocolate glaze over the hot water to keep it warm.
Prepare your working space: put fleur de sel, cacao nibs and chopped almonds in separate bowls. Line two baking sheets with parchment paper. Dip the cookies halfway into the chocolate glaze, place on a parchment lined baking sheet. Sprinkle with chopped almonds, cacao nibs and fleur de sel and let the chocolate to set at room temperature.
You can keep the cookies in an airtight container for up to a week.
Anastasia Brugman
Anastasia Brugman is a Netherlands based food blogger of Russian origin. Her main passion is baking and her blog Toetjeaddicted (toetje is a dessert in Dutch) is dedicated to making beautiful and delicious cakes, cookies and pies from scratch.