A Guide to The Perfect Weekend in Mendocino, California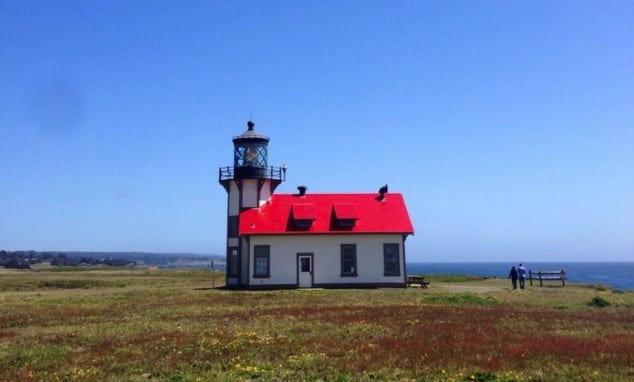 Tian Lee explores a perfect weekend in Mendocino with charming inns, wine tasting, and seal spotting by kayak on Big River.
By Tian Lee
Three hours up the coast from San Francisco is the charming, sleeping coastal village of Mendocino. Tony and I headed up there for the Memorial Day weekend for a last-minute one night weekender trip. Surprisingly, one night and two half days can feel like a week, especially when you're surrounded by baby animals, intoxicating landscapes, and incredibly yummy vegan/health-friendly food options. Once a logging, fishing and ranch town – it has a really interesting piece of California and American history when you look deeper.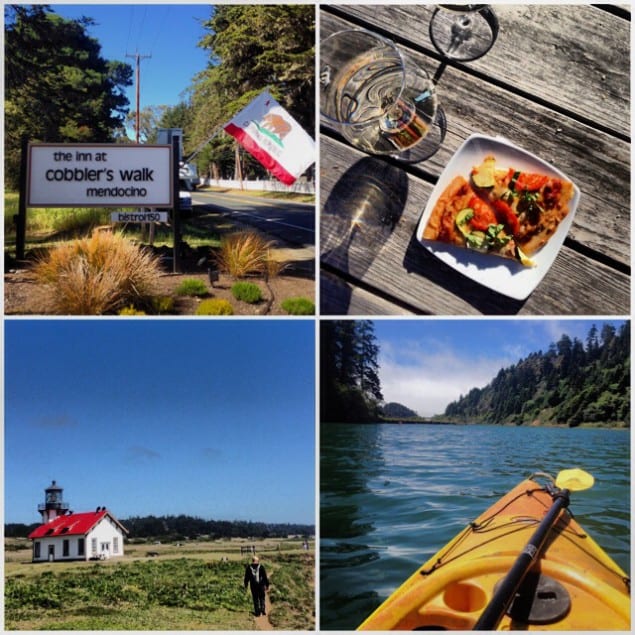 Weekend Highlights: (Clockwise): Inn at Cobbler's Walk Bed & Breakfast; enjoying a glass of wine on the inn's patio after check-in; kayaking Big River; scenic bluffs near Point Cabrillo Lighthouse
Day 1 | Coffee for the Road | 11 a.m.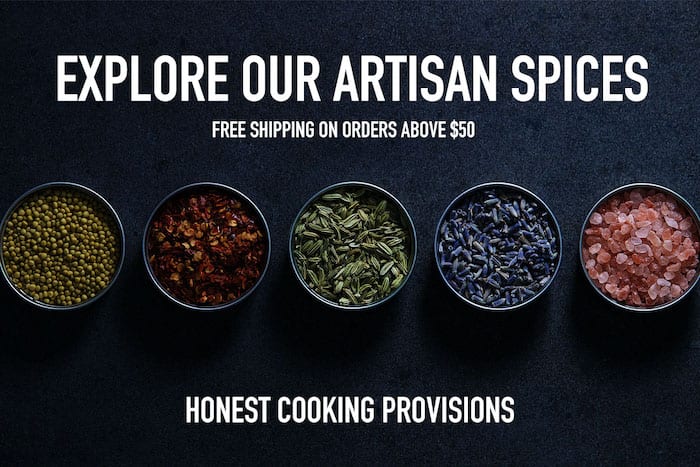 Everyone knows I love me a good Italian shakerato before I hit the road. But if you don't have time to make one at home before the long drive, you can make a pit stop for a cup in Sebastapol (a charming town in Sonoma County). Grab a cold brew from Taylor Made Organic Coffee and a ham and cheese croissant.
Day 1 | Lunch in Town | 2 p.m.
Grab a surprisingly good vegan and "non-fried" falafel sandwich from Frankies Pizza & Ice Cream Parlor once you get into downtown Mendocino. They have a really interesting "mushroom iced coffee" I didn't get to try, but I put it on my "next time" list for sure.
Day 1 | Check In & Get Comfy | 3 p.m.
A few hours later, we checked into our bed and breakfast The Inn at Cobbler's Walk. The owner also owns the inn across the street, Glendeven Inn. This is an amazing B&B, and they have six "pet" llamas, chickens (which you can feed), a small garden farm, and an awesome wine tasting happy hour out in their patio where they offer light appetizers to pair with the wine. The best part is a hot three-course breakfast they serve you at 9 a.m. in the morning. Eggs come from the chickens on the property.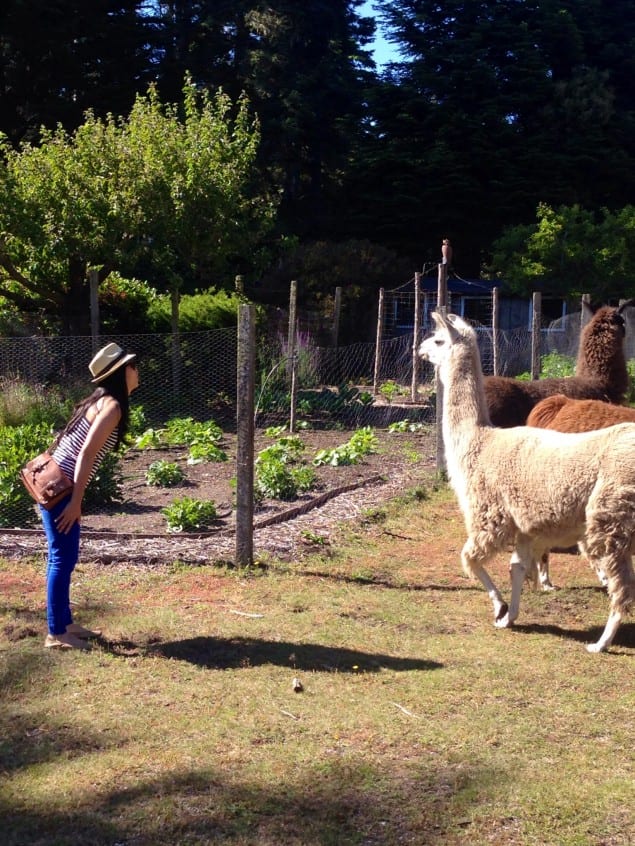 Playing with llamas: The owners of the Inn at Cobbler's Walk and Glendeven Inn own six llamas, and you're welcome to go into their pens and play with them (if you're a guest). Here's me learning how to get them to kiss me. Apparently you approach them slowly with arms at your side and pucker your lips. You'll get a smack if they're feeling up to it.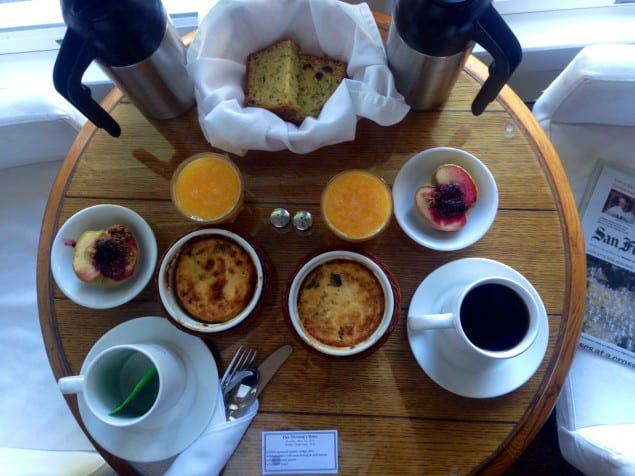 In-room hot breakfast: At 9 a.m., the innkeeper drops off a basket with a three-course hot breakfast. Ours included freshly squeezed orange juice, a delicious mediterranean quiche, zucchini bread, and baked apples with spices and wildberries. 
Day 1 | Watch the Sunset at Dinner | 7:45 p.m.
The innkeeper helped us make last-minute reservations at The Ledford House in Albion, a great chill french/mediterranean restaurant that had panoramic views of the sun setting over the Pacific. Great, affordable wine selections, pate and amazing gnocchi. Dishes range from $20-$40.
Day 2 | Kayak the Crystal Blue Waters of Big River | 10:45 a.m.
Rent kayaks at Catch a Canoe & Bicycles Too! near the Stanford Inn for a three hour paddle down the Big River. In April and May, you can spot tons of mother and seal pups sun-bathing and playing along the river's coast. Parts of the river are so clear you can see all the way to the smooth rocks on the river floor. Bring a hat and some snacks. Next time, we'll try and rent one of their redwood outrigger canoes – they were beautiful! Rental cost: $28/person for three hours.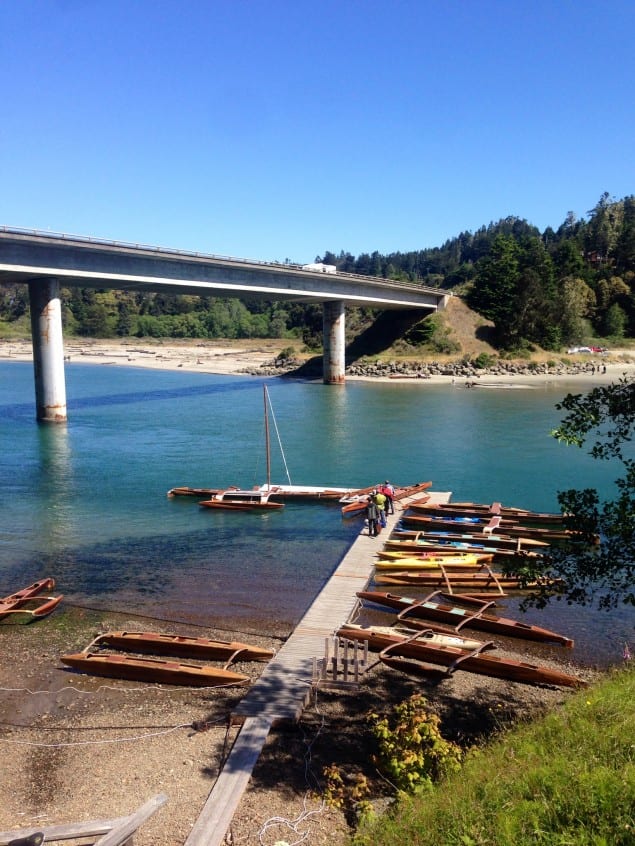 Kayak Big River: Redwood outrigger canoes and kayaks parked along the launching point from Catch a Canoe & Bikes Too!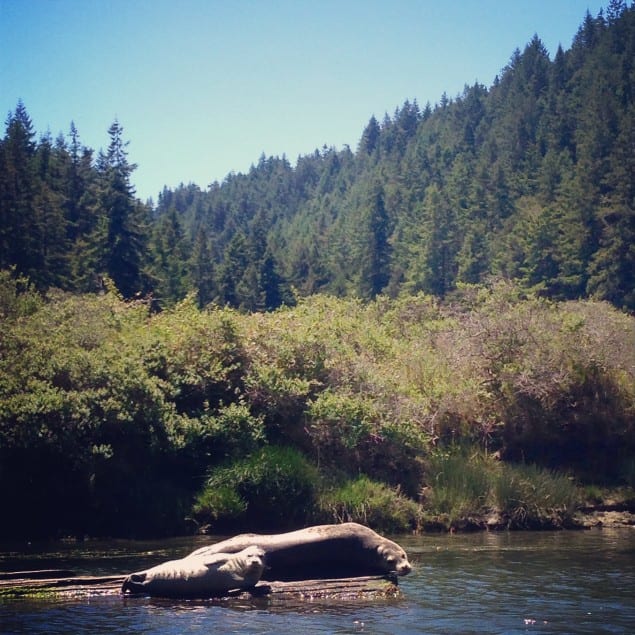 Baby Seal Spotting: A mama and baby seal are catching some rays on the banks of the River. You can spot them from April – May.
Day 2 | A Historic Lighthouse | 2:30 p.m.
After grabbing a burger in town, we headed for a quick visit to Pt. Cabrillo Lighthouse Station, a singular, but beautiful little house perched on a bluff. It's a picturesque stop for some photos, and a nice walk if you're looking to walk off your lunch.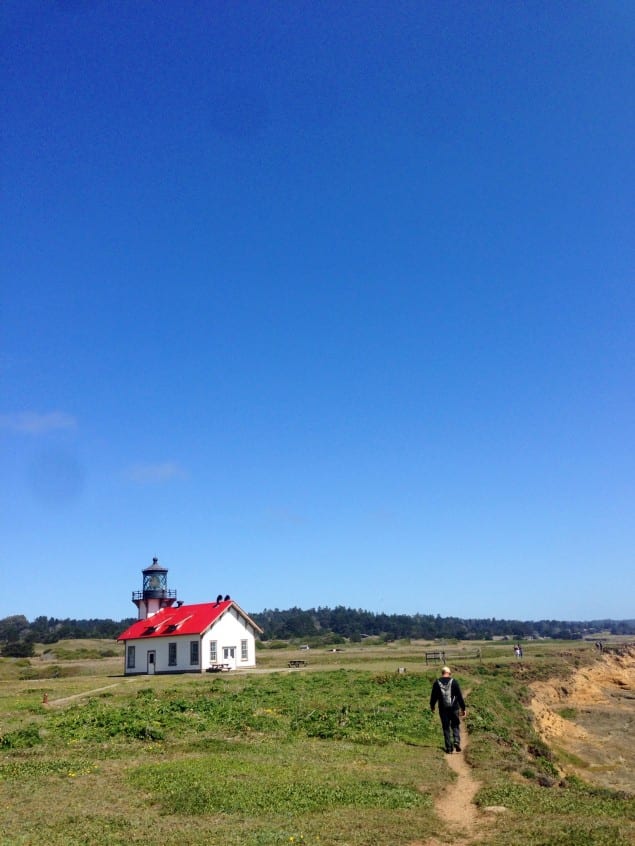 Point Cabrillo Lighthouse Station: A beautiful lighthouse dating back to the early 1900s perched on a bluff overlooking the Pacific. 
Day 2 | Wine Taste En Route Home | 4:30 p.m.
At dinner, we had a really good zin from Navarro Vineyards, so when we saw it at the side of the road, we couldn't help but stop off and take a little "happy hour break" while headed home. It's located in Philo, the town south of Mendocino. They have amazing wines here, and the tasting is free. They also have a charming patio and wonderful picnic grounds for a picnic or just a pretty place to have your wine.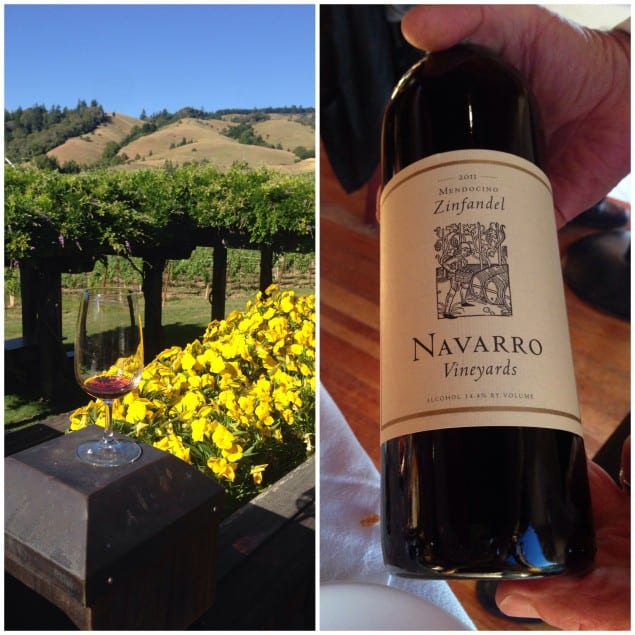 Wine tasting at Navarro Vineyards: Enjoying a glass of pinot noir on the vineyard's beautiful patio. We had the 2011 Zinfandel at dinner at Ledford House, and at $30, it was a steal for the quality of wine it was.
Tian Lee
I'm author of The Juicy Peach Diaries. I believe that being healthy can taste delicious and be awesome. I am not strictly gluten-free, diary-free, or meat-free. I believe we can get all of the nutrients we need from a variety of foods, and that life is all about joy & balance. When I'm not blogging, you'll likely find me on a kayak, in new countries & tasting foods I've never had, or hand-picking fruit on a farm.