Add a flavor bomb to every bite with this spiced green tomato relish.
By Nandita Nataraj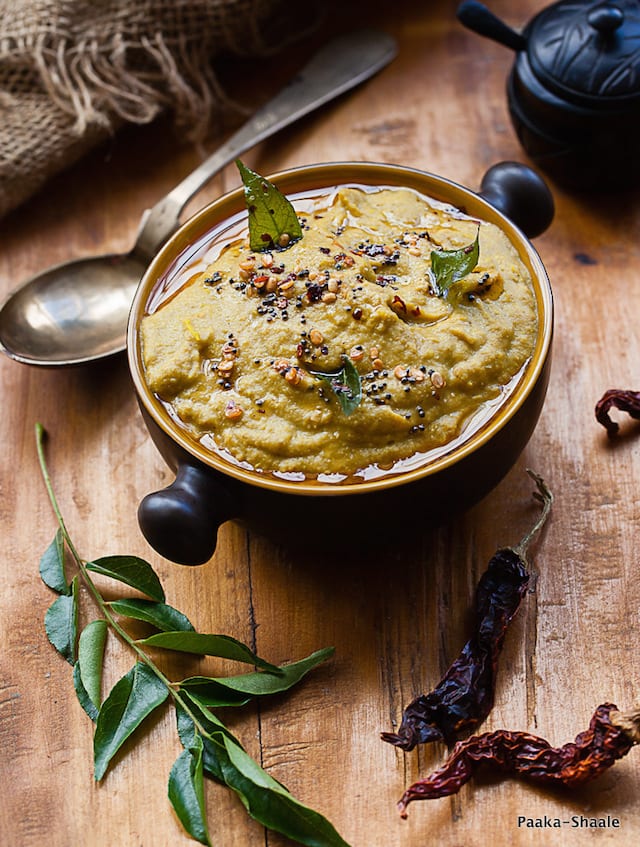 A good condiment can turn a dull meal into a good one and good meal into a fabulous one. I really enjoy making condiments and I am always making one thing or the other. So this time it was this green tomato Pacahdi.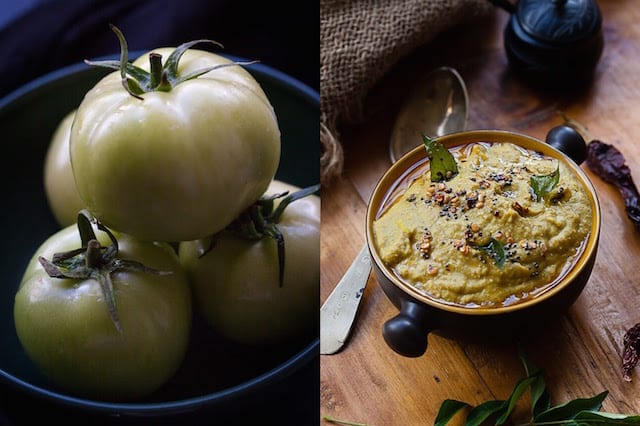 This green tomato relish is slightly different from the other tomato relishes that I have tasted. Here, the green tomatoes are roughly chopped and slow cooked in it's own juices. It is then ground along with toasted sesame seeds and cumin seeds. These seeds, apart from lending volume and body to the relish, also imparts a nutty flavor. It is then seasoned with mustard seeds and black gram that lends a crunchy bite to the chutney.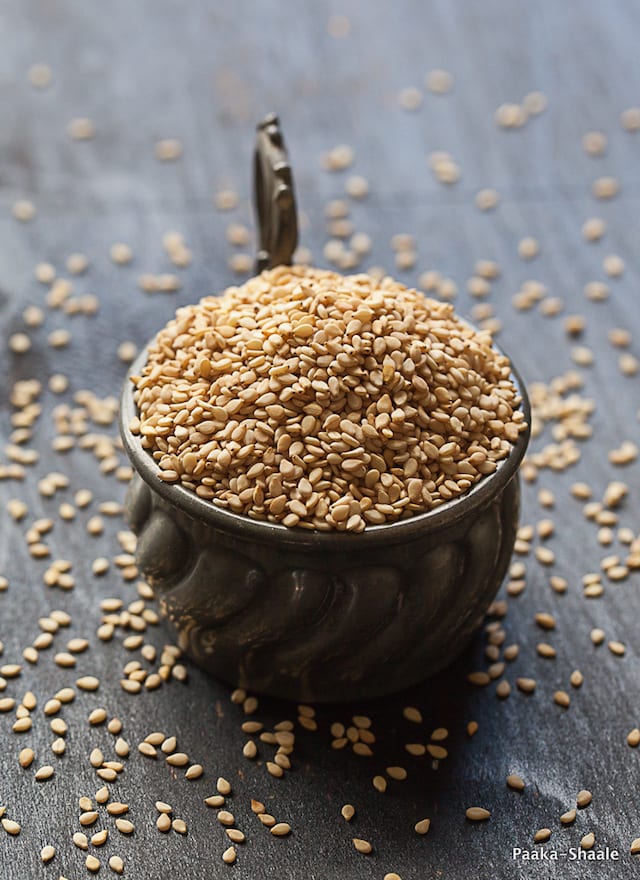 This relish is a handy thing to have around the house. It can be clubbed with almost anything. It goes great with idlies, dosas, rotis, rice and/or as a dipping sauce. This delicious pachadi is easy to prepare, has a long shelf life and simply sensational. This recipe is surely a keeper.
Print
Green Tomato Pacahdi with a Crunch
Author:

Nandita Nataraj

Yield:

2 cups

Category:

Condiments
Sesame seeds- 3tbsp
Cumin seeds- 1tbsp
Oil- 1tbsp
Fenugreek seeds- a pinch
Green chili- 2 (finely chopped)
Green tomatoes- 6 (medium sized, Finely chopped)
Tamarind pulp- 1tbsp* (see notes)
Turmeric powder- 1/4tsp
Jaggery or brown sugar- 1-1/2tsp
Salt to taste
For the seasoning:
Peanut oil or any other oil- 2tbsp
Mustard seeds- 1/2tspn
Ural dal- 1/2tspn
Curry leaves- 1 sprig
Red chili flakes- 1/2tsp
Asafetida- A large pinch
Instructions
Dry roast the sesame seeds and the cumin seeds separately and set aside
Heat oil in a pan and add the fenugreek seeds, once they turn brown add the green chili and chopped tomatoes and fry for a min.
Add turmeric, salt and jaggery and tamarind pulp and cook covered for 10-12min or till the water is completely evaporated. Take off the heat and set aside to cool.
Blend the roasted sesame seeds and the cumin seeds to a fine powder in a blender jar. Add the cooked tomato mixture to the powdered sesame seed mixture and blend to a fine paste.
Transfer the contents from the blender jar to a clean bowl and set aside.
Heat oil in a pan and add the mustard seeds. Once they sputter add the urad dal and fry till they turn brown.
Add the curry leaves, red chili flakes and fry till the curry leaves turn crisp. Stir in the asafetida and take off the heat.
Add the seasoning mixture to the prepared pachadi serve immediately.
Notes:
The tamarind pulp can be skipped if the tomatoes you are using, are sour.
The red chili flakes can be substituted with red chili.
Nandita Nataraj
Nandita was born, bred and spread in India, but right now lives in Tanzania where her quest for simple and exotic pleasures of food led to the creation of the blog Paaka-Shaale. She believes that food is not just a means to feed a body. But it is also meant to appeal the mind and satiate the soul.