Sponsored Post: We've teamed up with Eggland's Best to bring you delicious breakfast to dinner or dessert recipes using their nutrient-rich eggs.
This Greek Omelet Egg Bake has all the flavors of the Mediterranean! And it's packed with healthy veggies for a better breakfast.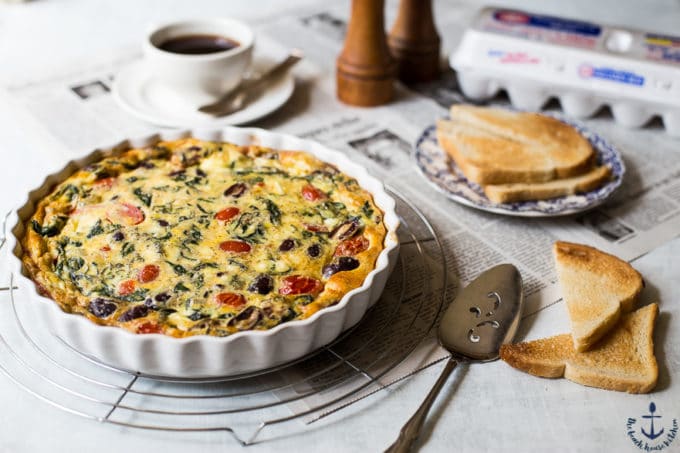 Did y'all know September is designated as Better Breakfast Month?
So today, I'm doing my little part with the help of my friends from Eggland's Best® to bring a delicious breakfast to your table!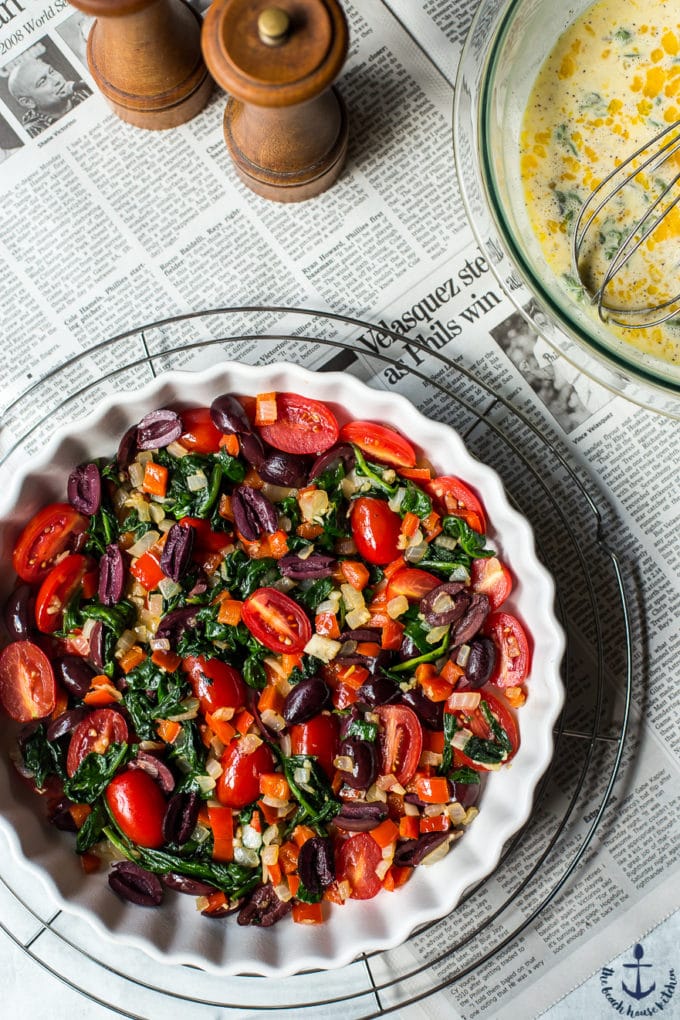 We all know how important a good breakfast is right?!
But a good breakfast doesn't have to be boring. There are so many ways to jazz it up and make it not only the most important meal of the day, but also your FAVORITE meal of the day!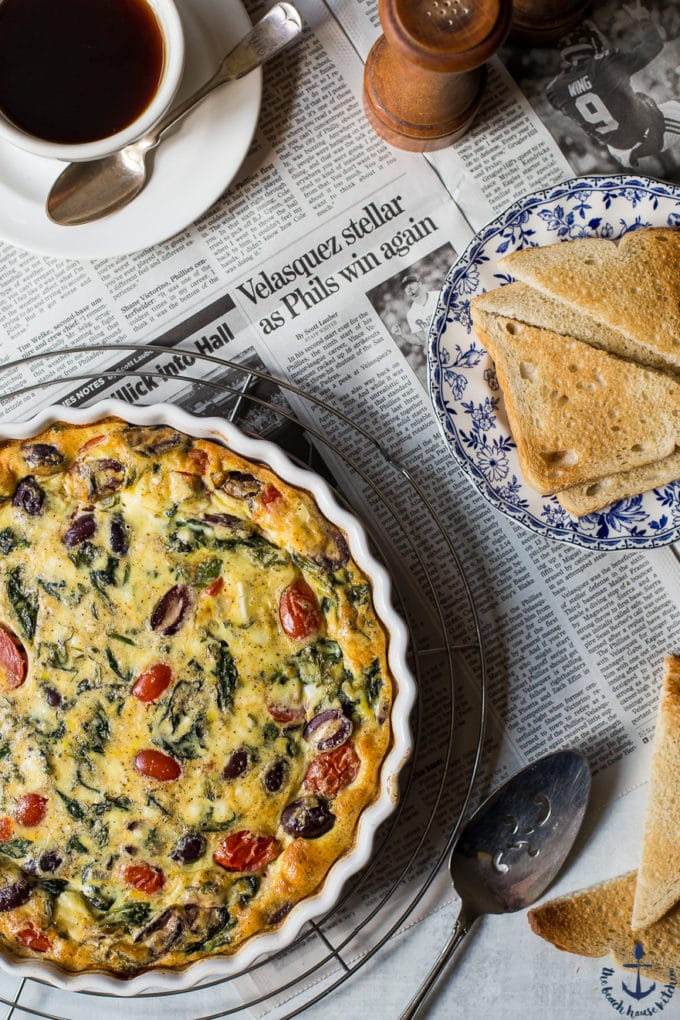 Today's Greek Omelet Egg Bake has all the fabulous flavors of the Mediterranean and it's over the top loaded with healthy veggies which boost it straight to the tippy top of the better breakfast list!
Juicy red tomatoes, spinach, onion, peppers, garlic, Kalamata olives, fresh oregano and some sharp and salty feta cheese are packed into this zesty egg bake.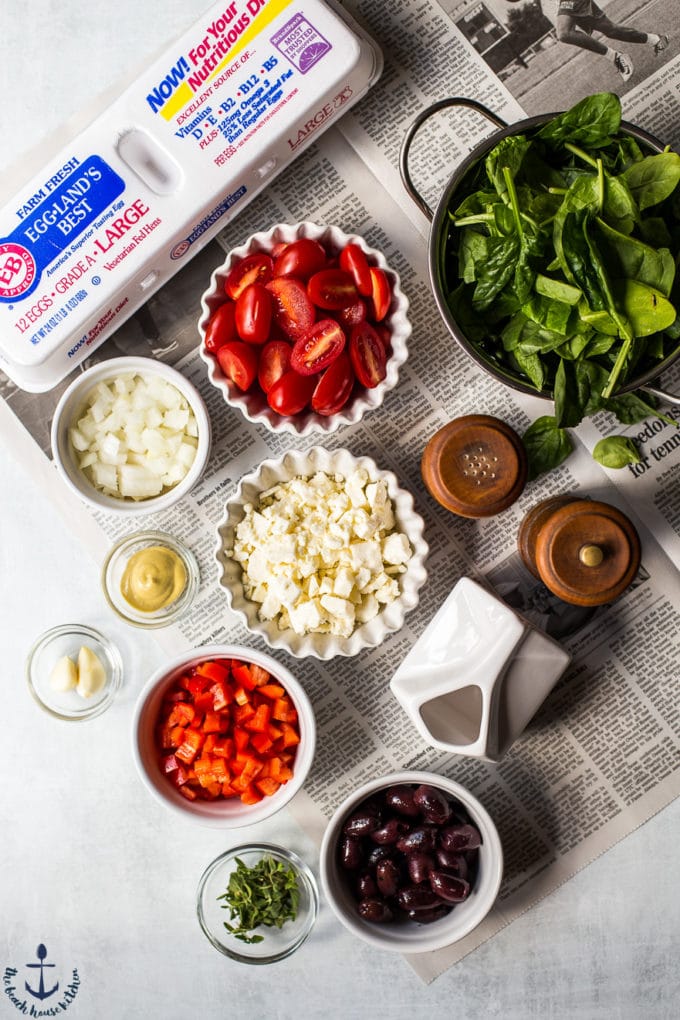 So since this Greek Omelet Egg Bake is anything but ordinary, of course we're not using just ordinary old eggs. Nothing but the best here with Eggland's Best®.
With 25% less saturated fat, 10X more Vitamin E, and only 60 calories per egg, unlike 78 for ordinary eggs, today we're winning at breakfast folks!
A Few Cook's Notes for Greek Omelet Egg Bake Recipe:
The feta cheese works perfectly in this egg bake, but if you're not a fan you could substitute another crumbled cheese if you'd like.
You can make this egg bake the night before and place it in the fridge covered with foil until morning. Then remove foil and bake.
I added a half of a cup of grape tomatoes halved, but you could substitute cherry, plum or any other kind to make up the half a cup.
Actually, this is perfect for lunch or dinner too. With toast for breakfast or a side salad for lunch or dinner. So it's a WIN-WIN-WIN! Enjoy!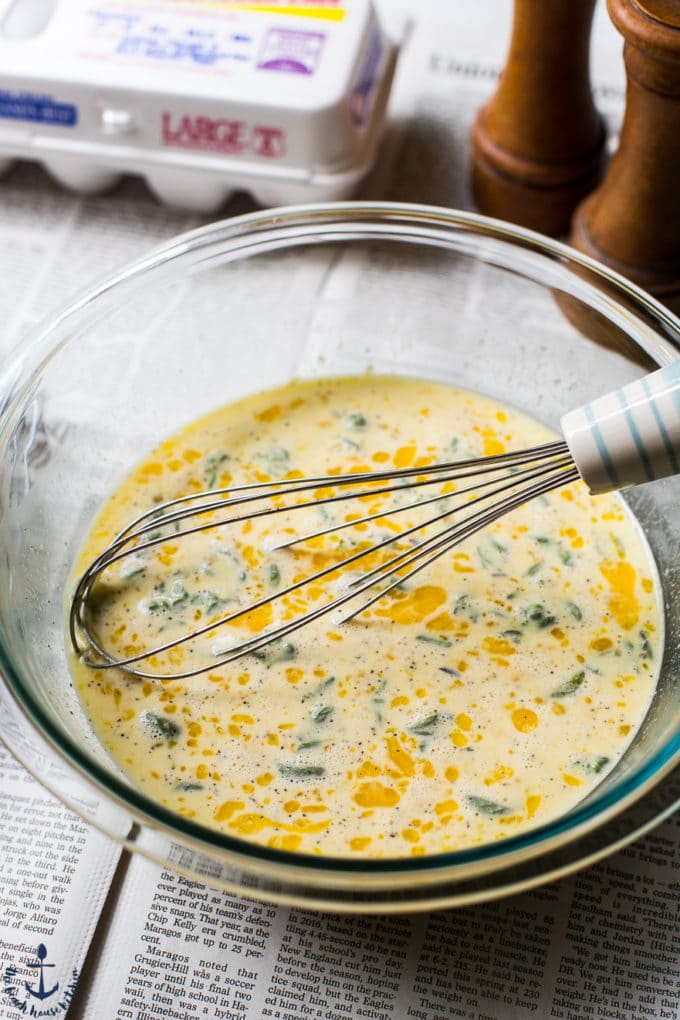 Mary Ann Dwyer
Hello, my name is Mary Ann Dwyer and I am the blogger behind The Beach House Kitchen. I grew up my entire life lucky enough to spend summers at the Jersey Shore. I entertain from Memorial Day to Labor Day and love every minute of it. My fondest memories are from times spent there enjoying meals with family and friends and this blog is my way of sharing it with you.