Eating gluten free in South Tyrol can be tricky, especially in the winter, when the local tradition encourage you to visit the charming Christmas markets of the valley filled with gorgeous strudels, krapfens and pretzels… that you can only enjoy with your eyes.
The key to relishing on the delicious local cuisine is to select a hotel that can cater to people with food restrictions, just like Alpen Palace, where I had the most wonderful time savoring typical gourmet food that was free from gluten and dairy.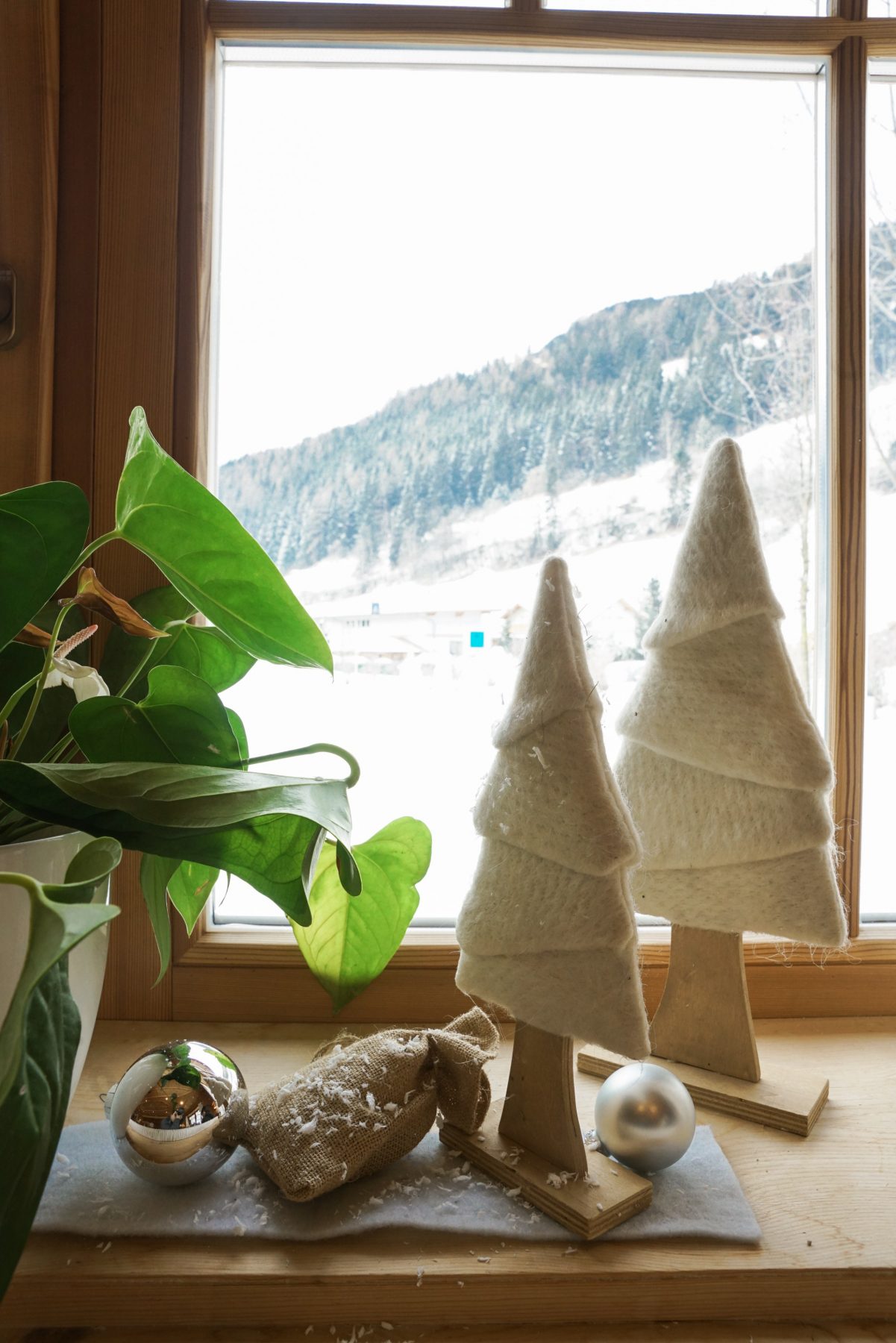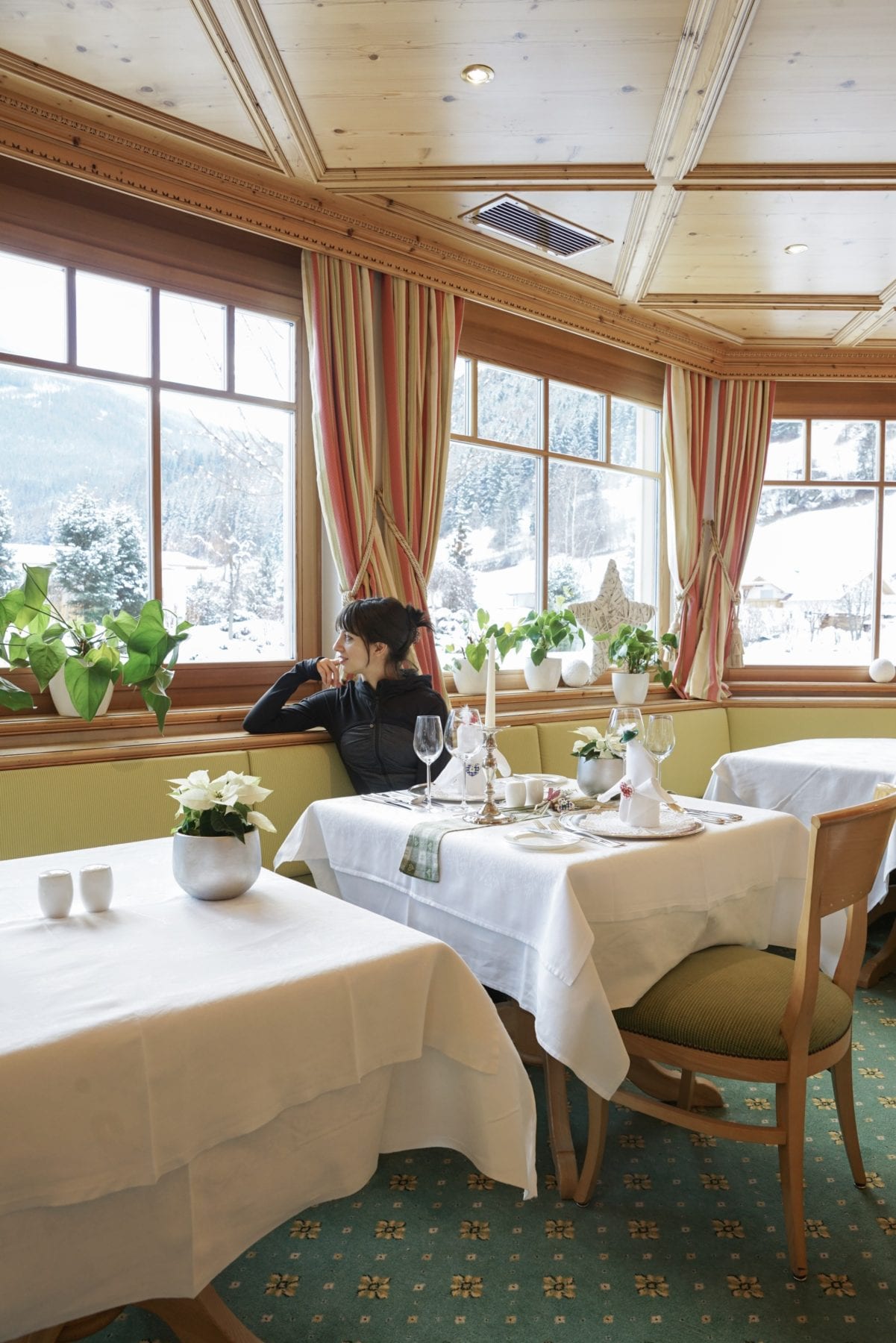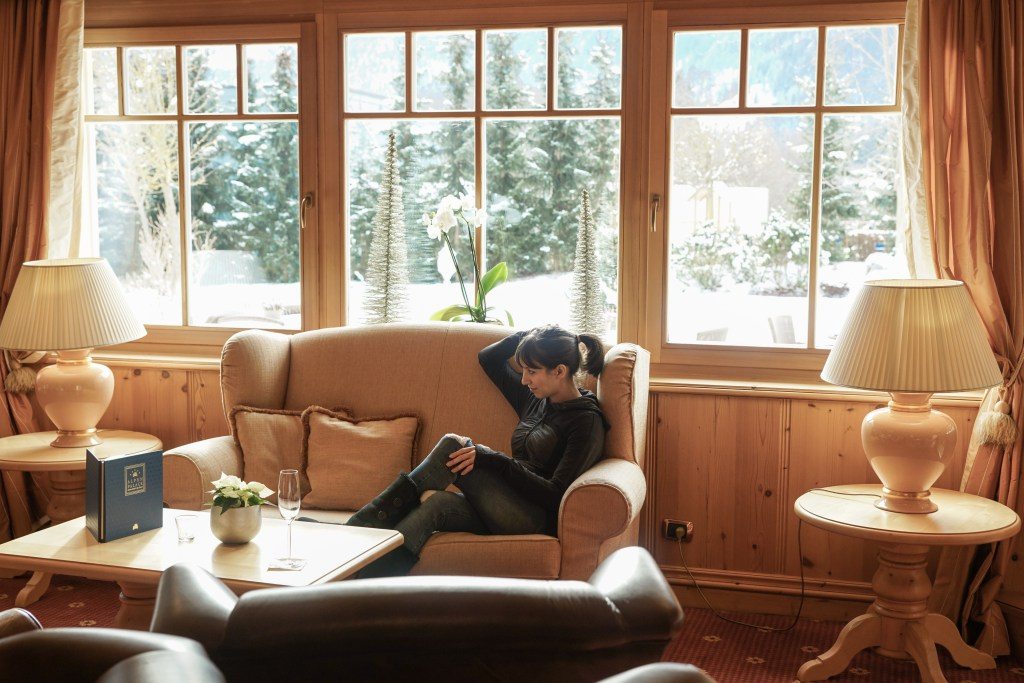 This beautiful resort, who was recently awarded "Best Alpine Wellness Spa" features classy interiors designed with the wood carvings that are typical of the region, and with the 30,000 square meters of its spa garden, flourishing with greenery in the spring time and covered with snow in the winter, with stem diffusing in the air from the heated pool and Jacuzzi that are open year round.
Coming home to this place meant finding a custom gluten free cake with a rice milk frosting waiting for you in front of the fireplace during afternoon tea. Or finding the most gorgeous fruit platter in your room because they know you love it!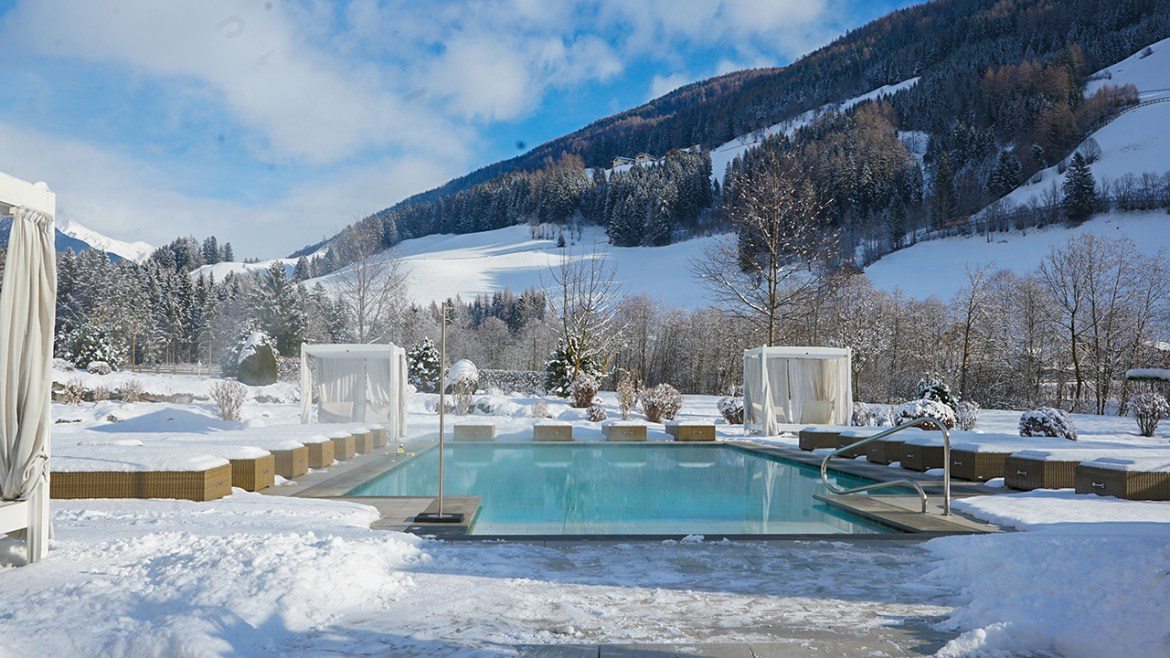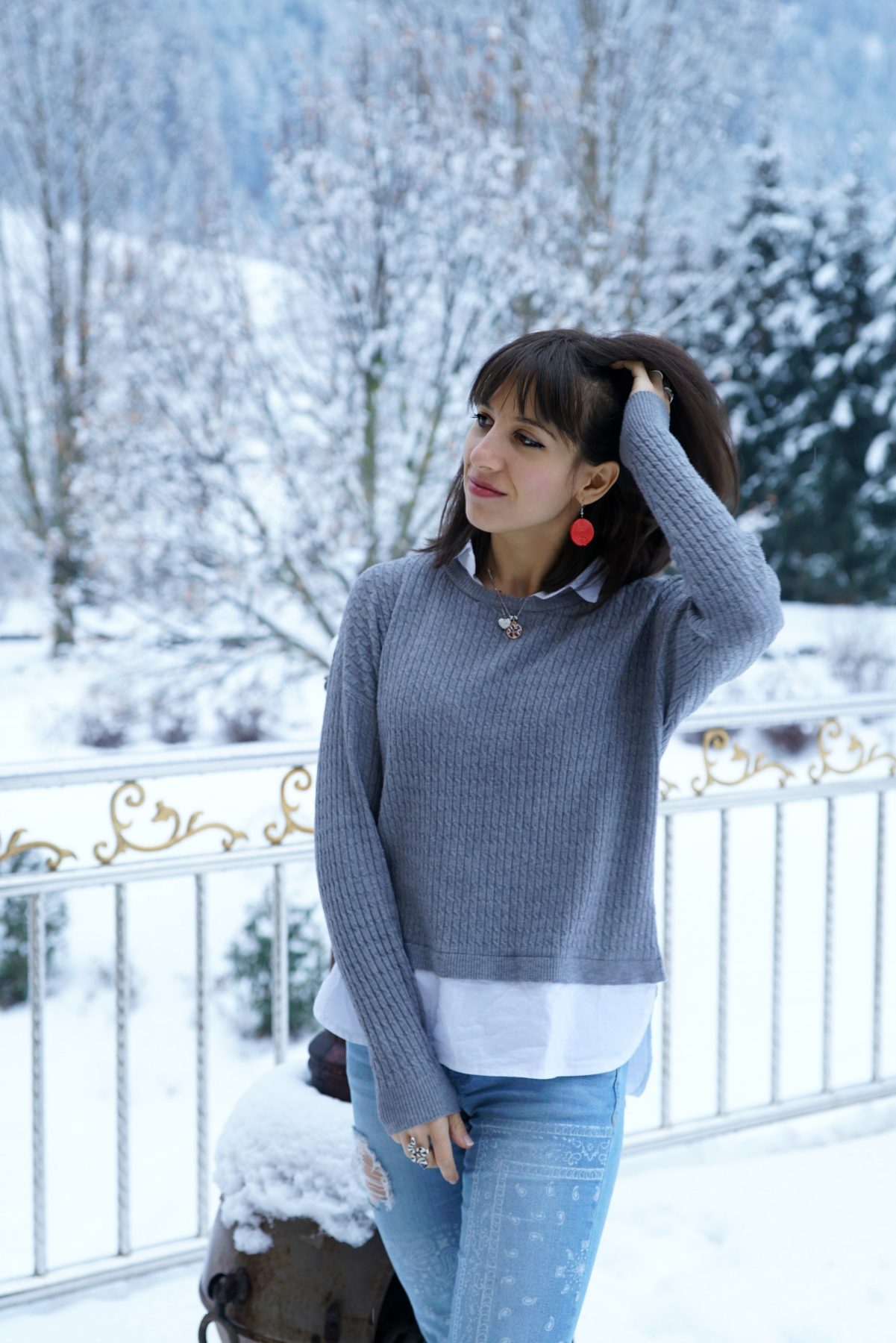 Like it's customary in the Alpine area, dinners at Alpen Palace consisted of a large buffet appetizer, where one can choose among hundreds of gourmet foods, vegetables and delicatessens (all labeled with a list of allergens), which is then followed by a set thematic menu that changes every night.
During my stay, I got to try Tyrolean specialties, Italian food and I even got attend the Gala Dinner that takes place on Sunday nights and that kicks off with a classy aperitif in the stunning hotel lobby, where waiters hand you oysters and flambé prawns on the spot.
Each one of these set menus can be completely redesigned to accommodate guests with food allergies or intolerances. You hand the restaurant manager a list of the foods you can't eat, and they make sure to have customized dishes at every meal, always using local products which are organically produced.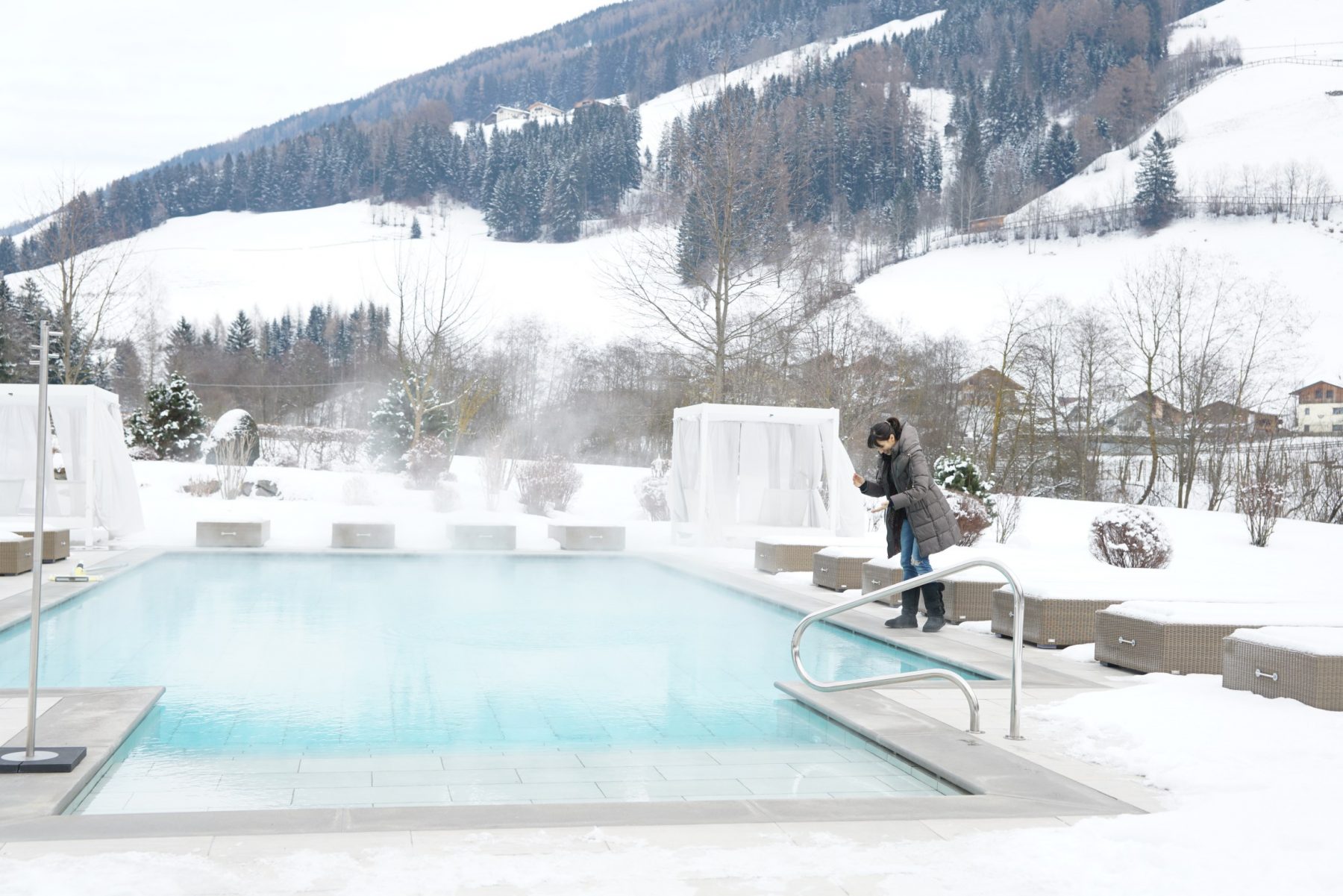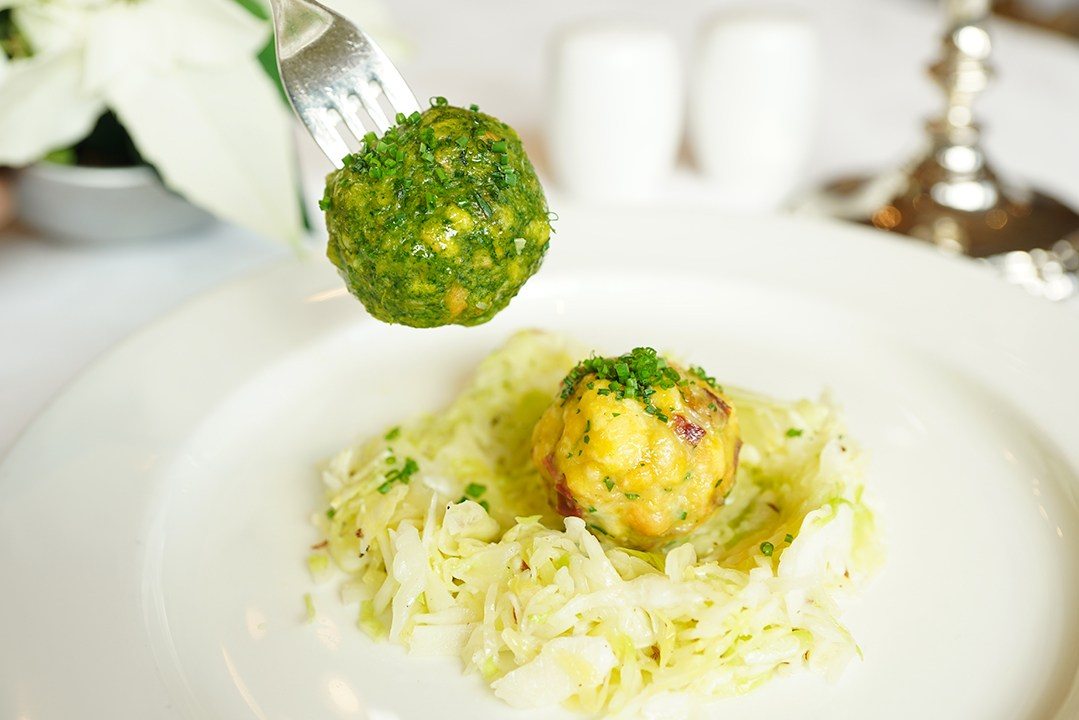 During the amazing dinners I enjoyed at Alpen Palace, I got a chance to try dishes that are normally prohibited to those who need to stay away from gluten: from "Canederli", a typical Tyrolean bread dumpling that's rolled with speck or spinach, to "Consommé Celestina", a soup made with vegetable broth and tagliatelle noodles carved out of an earthy gluten free crepe.
Not to mention the incredible gluten free bread I was welcomed with: a delicious flax and sunflower seed loaf that was perfectly warm and with a crunchy crust.
Some of the dishes were so artfully presented that they seemed to come out of a Chef's Table episode, just like my Tyrolean prosciutto roses with date emulsion, presented over a wood platter that recreated the local mountany surroundings, with rocks, musk and wood branches. Or the cuttlefish risotto, disposed in a plate with squiggles of beetroot extract and circular dabs of lime gel.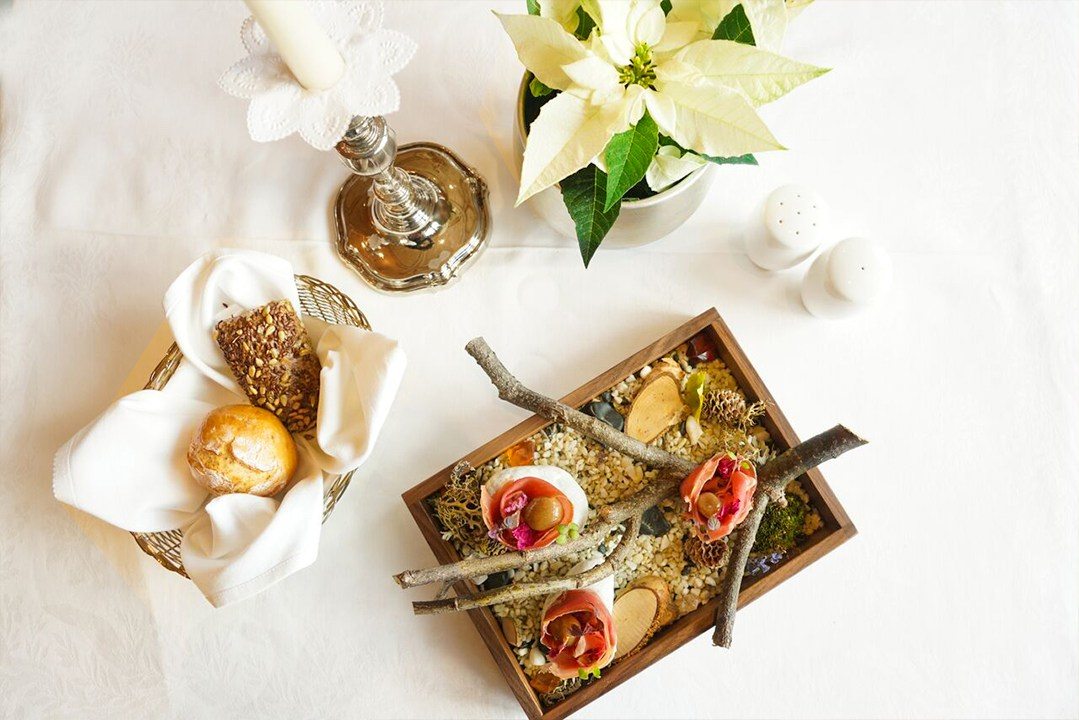 I thoroughly enjoyed all the wonderful gluten and dairy free mains I was served, from the vegetable risotto with pike in herb seasoned olive oil, to the baked turbot with collard greens and passion fruit sauce.
But what I loved the most was the creativity that went into creating a custom dessert that was light and free from allergens at the same time: Raw Pineapple Ravioli with Mango Puree, a dish that reminded me of the style of some of my favorite restaurants in Los Angeles.
As for breakfast, a meal which I prefer to keep light, I loved making fresh juices with carrot, lemon and ginger, and creating a bowl with the great selection of fruit they offered, like fresh strawberries (even in December!), pitaya and passion fruit, and then topping it with seeds and nuts to add some crunch. But for those who like something more filling, the choices are endless!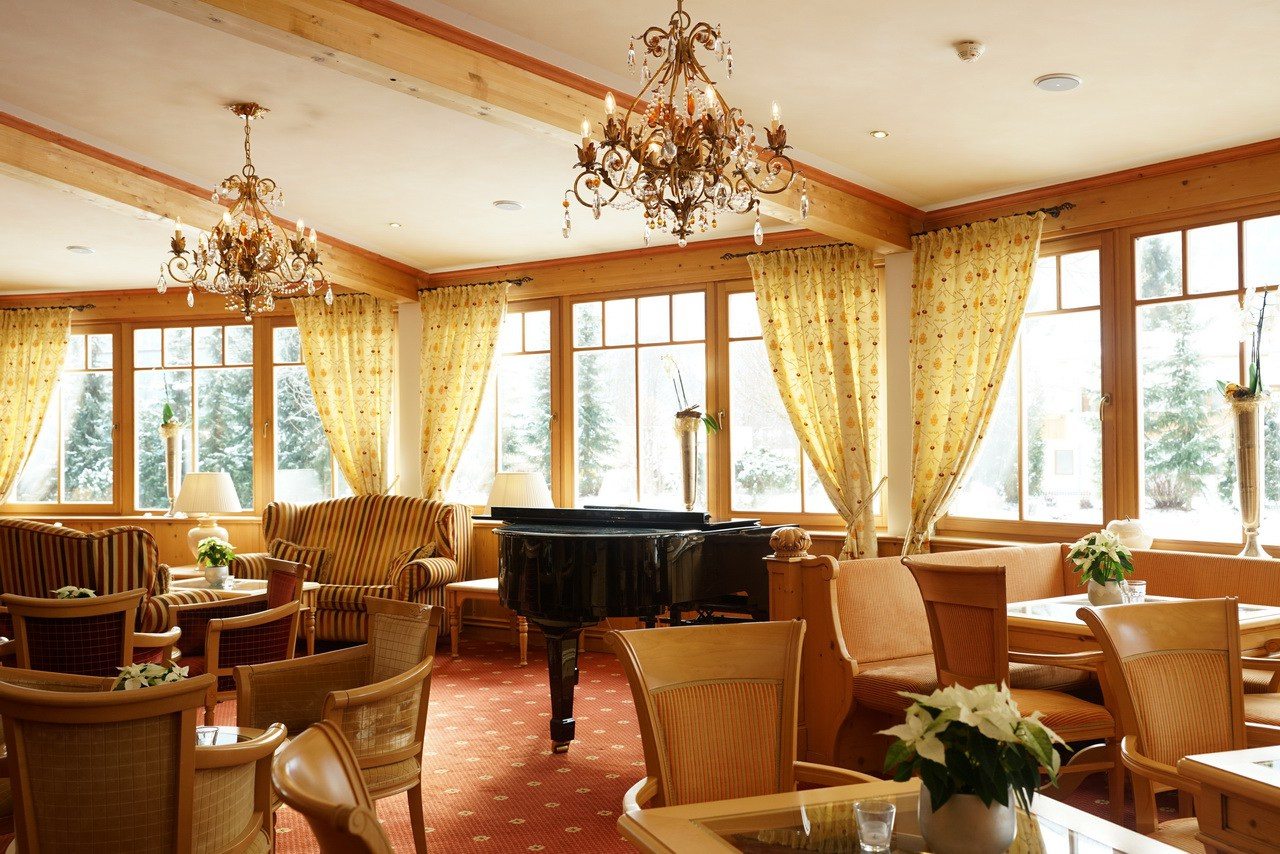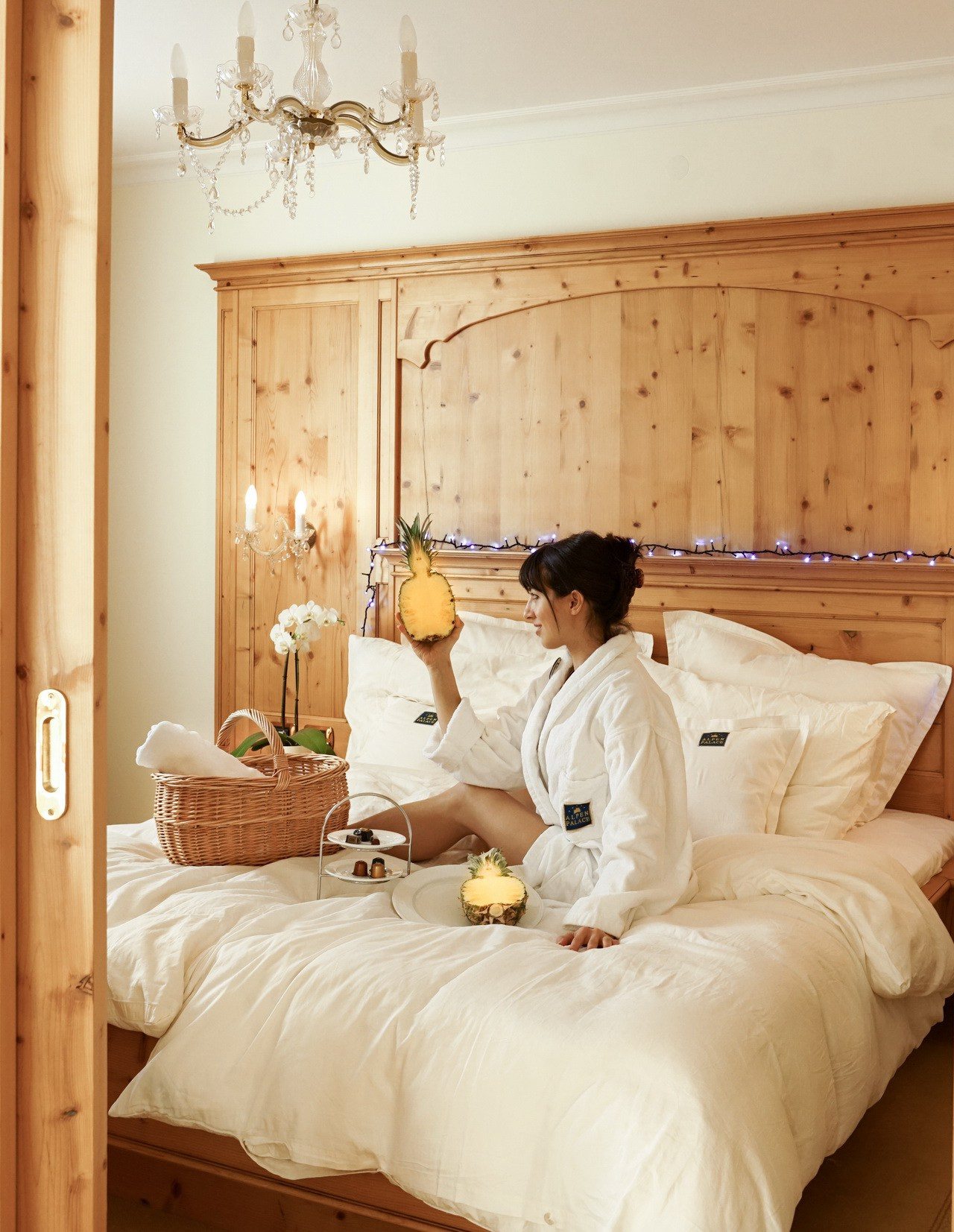 Last but not least, another reason that I enjoyed my gluten free experience in South Tyrol was first-class beauty treatment offered at Alpen Palace's "The Art of Beauty by La Prairie" Spa, where I was lucky to receive a super exclusive facial treatment made with La Prairie products.
I hope you enjoyed this article and that you'll have the chance to visit this wonderful part of the world and eat gluten free in Tyrol too!
Ambra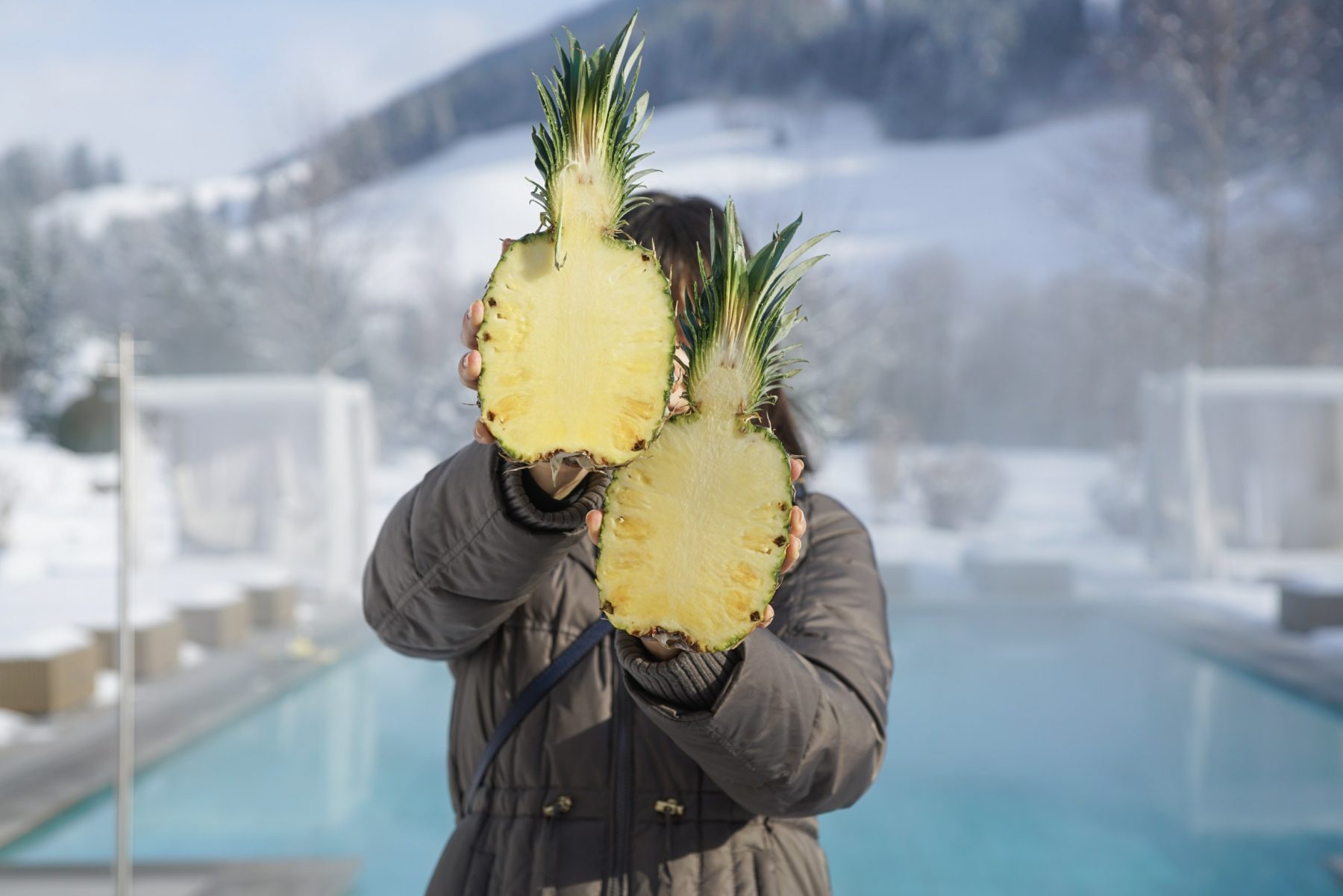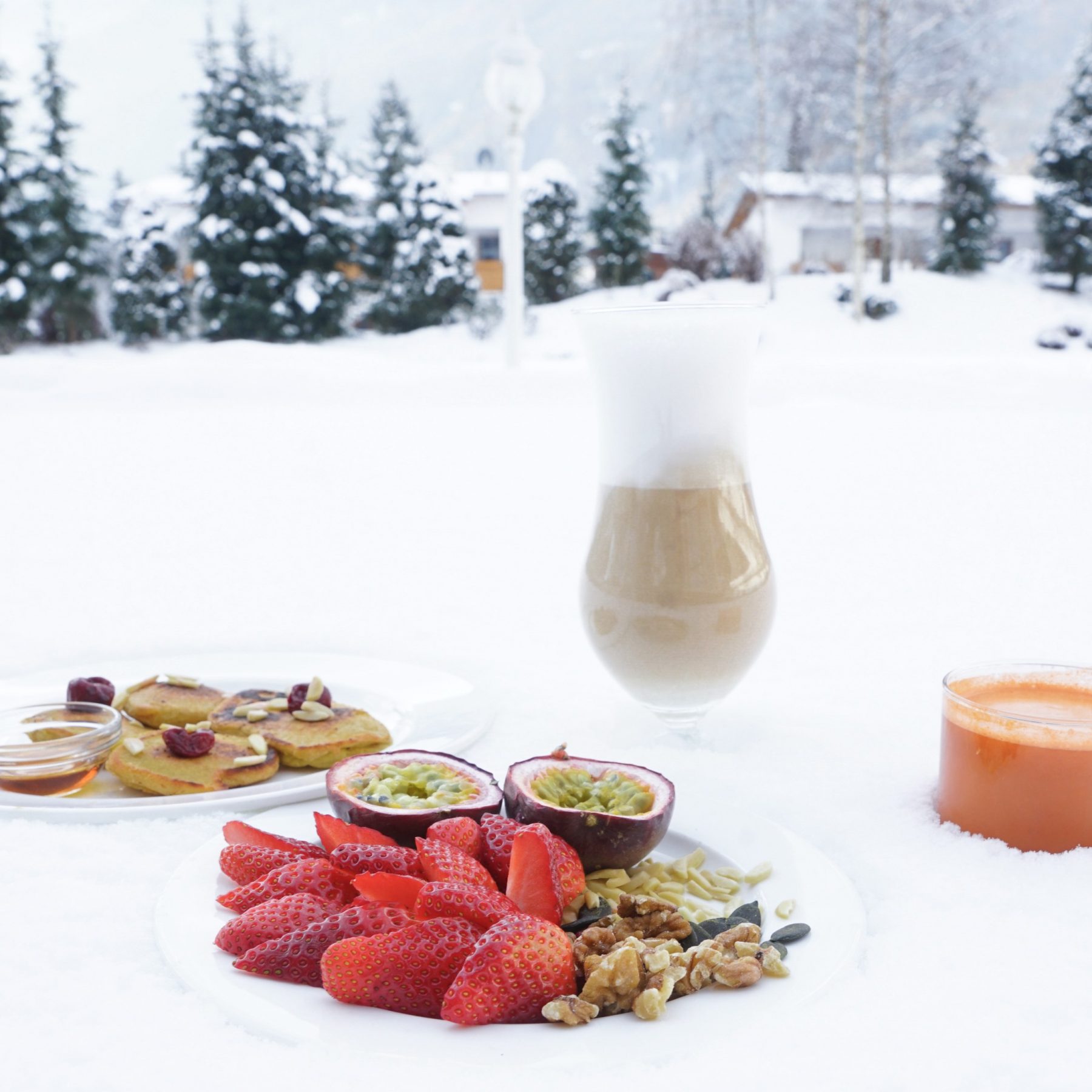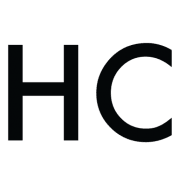 Ambra Torelli
Born and raised in Italy, Ambra is a healthy recipe developer, food and travel writer with a passion for healthy living and wellness. She is the founder of 'Little Bites of Beauty" and the author of the cookbooks "Healthy Italian Desserts Made Simple" and "The AIP Italian Cookbook". She shares her daily food & travel adventures on her Instagram @LittleBitesofBeauty