PARTNER POST: Explore new and surprising ways to incorporate potatoes into your favorite recipes.
Looking for the perfect gluten free pizza crust? This is it. It's doughy, soft and has perfectly golden edges thanks to the addition of starchy potatoes.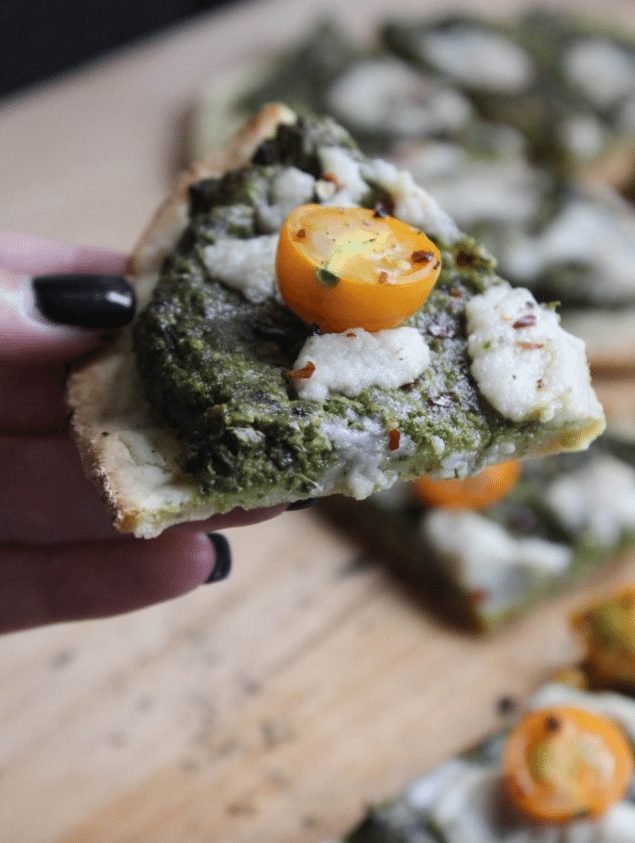 THIS recipe! I've finally cracked the gluten free/vegan pizza crust code and this recipe is it! No more quinoa or cauliflower crusts that are just… okay. Seriously… this crust is EVERYTHING! Doughy not cracker crispy like most GF crusts. It holds up to toppings. Browns up beautifully as seen in my pictures. The secret? Potatoes!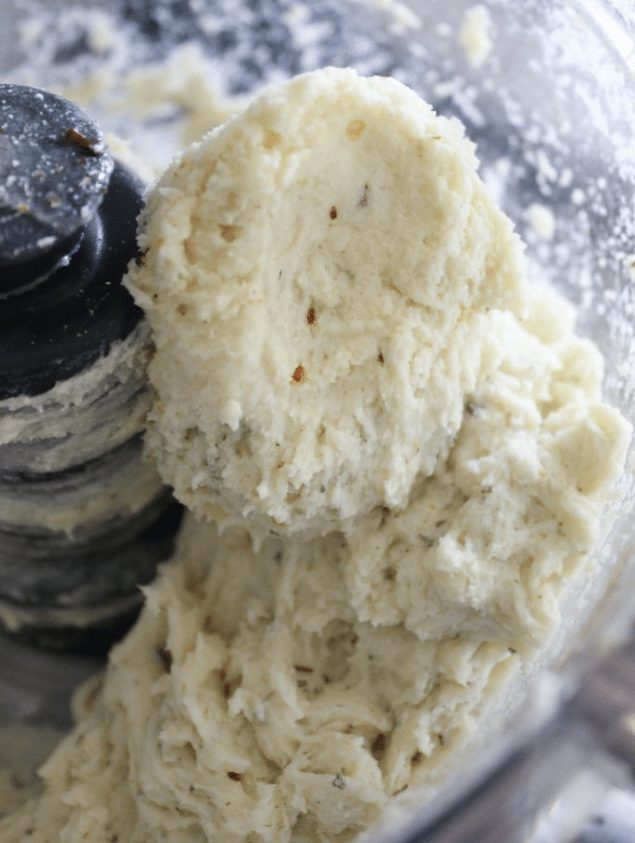 Potatoes are packed with vital nutrients like potassium, Vitamins C and B6, iron and calcium. The starchiness acts like gluten in the dough making the cooked consistency on par with it's gluten counterpart but without any allergy issues. Plus this recipe takes no time to make and is super easy. Freezes perfectly for future use.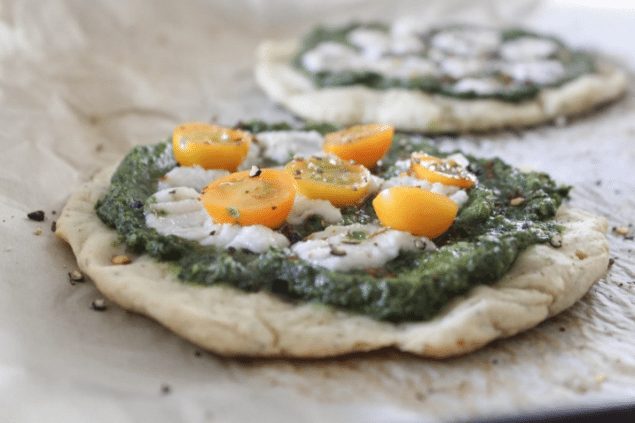 This recipe is so easy to make and honestly takes no time to get it prepared. I'm so excited to share this with you all. I've made it countless times already and we cannot get enough. It also freezes perfectly if you have leftovers. This recipe make 2 medium sized pizzas – think 2 people or 3 personal sized.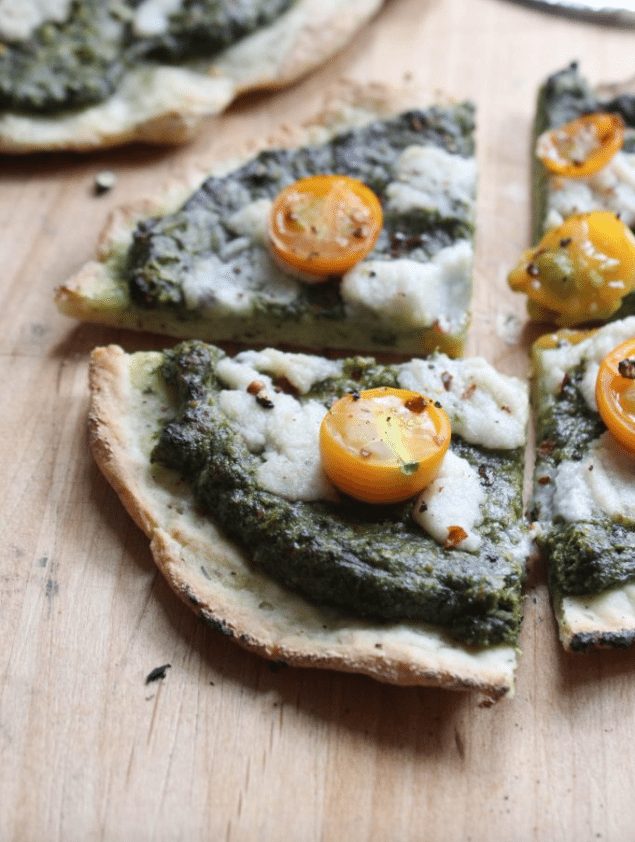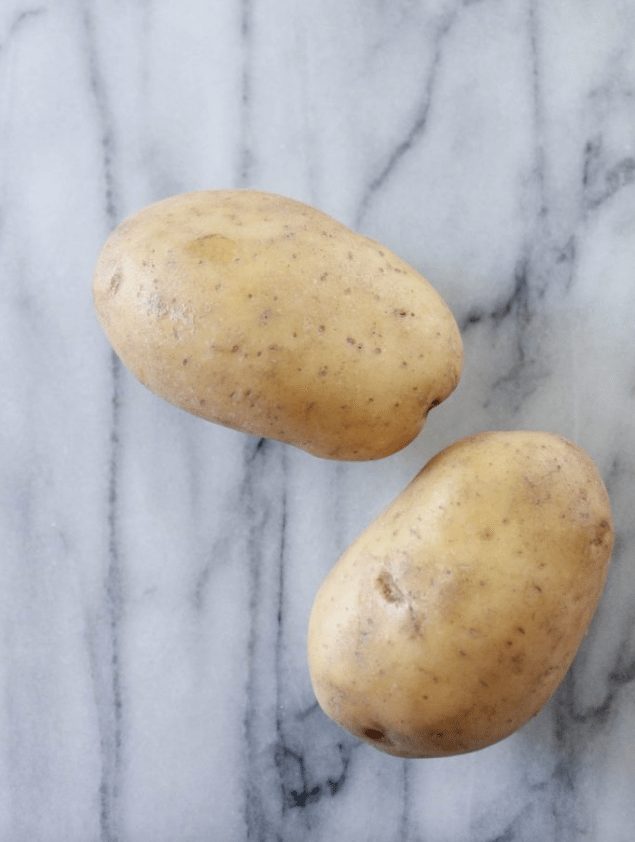 Click here for the gluten free potato farl recipe.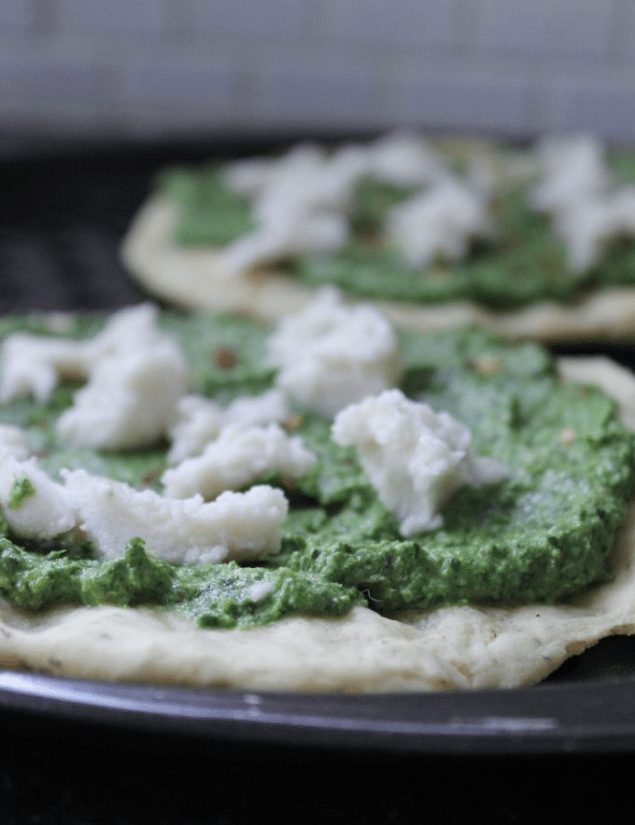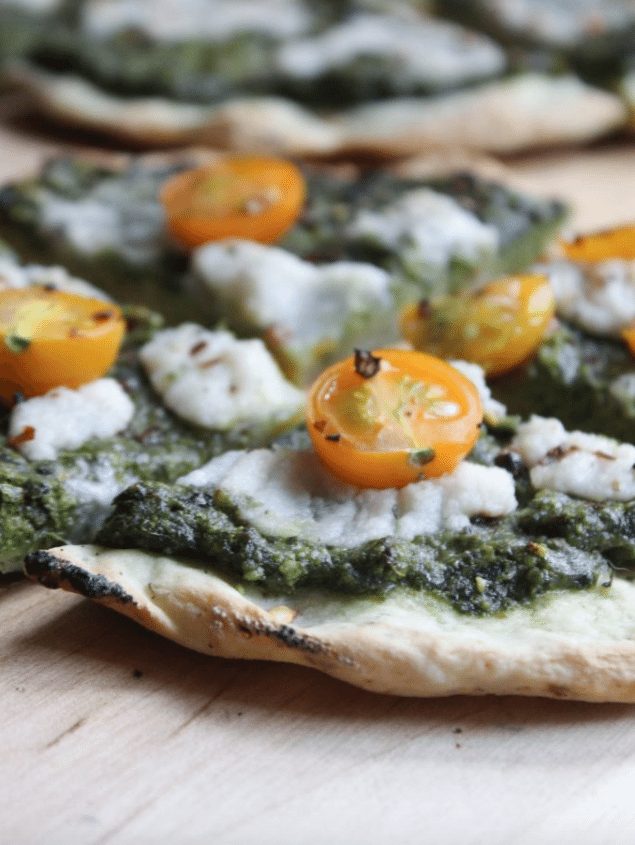 Look at those golden edges!!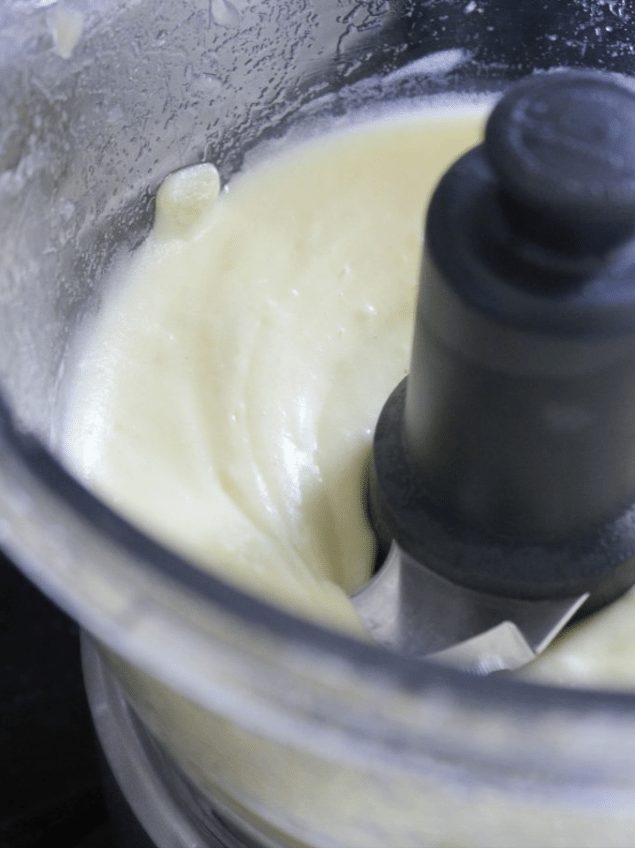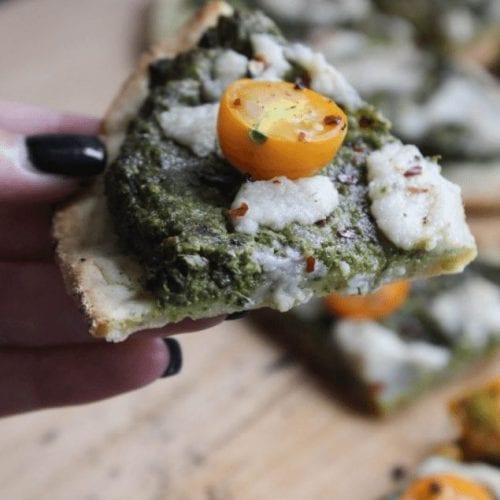 Robin Runner
Course
Gluten-free, Pizza
Ingredients
1

cup

gluten-free flour

I used Bob's Redmill gluten free flour *if the dough is too wet, feel free to add additional flour

2

medium russet potatoes

peeled and chopped

2

cloves

of garlic

6

tablespoons

of corn starch

1

teaspoon

sea salt

1

teaspoon

baking powder

1

tablespoon

Italian seasoning

1/2

teaspoon

red pepper flakes
Instructions
Preheat your oven to 425F degrees. Line a baking sheet with parchment or a Silpat liner and set aside.

Place your peeled and sliced potatoes into a pot and cover with cold water. Bring that to a rolling boil and cook until the potatoes are fork tender. Reserve 1/4 cup of the cooking liquid off to the side. Drain the potatoes and place them along with the garlic cloves into your food processor and blend until creamy.

Chop into chunks to boil.

Drained potatoes, cooking liquid and garlic cloves blended into a creamy mixture.

Whisk the flour, seasonings and corn starch together. Add to your potato mixture and blend.

The dough will be sticky but hold together nicely.

Wet your hands and take 1/3rd of the dough into your hands. Shape into a ball and then place on the baking sheets. Flatten down and work the dough outward to about 1/3rd of an inch thick. Keep wetting your hands as necessary. Repeat with the remaining dough. Bake for 12-14 minutes or until golden. Remember you will be baking again with your toppings so avoid over-baking in the first step.

Remove and top with your favorite sauce, pesto, cheese or veggies.

Cook another 4-6 minutes or until your cheese is melted and thoroughly cooked through. Slice and serve.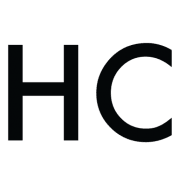 Robin Runner
Robin Runner is the blogger behind www.kneadtocook.com. She grew up around two of her greatest inspirations, her Italian grandmother and her aunt. Both believed in farm to table foods, purity in nature and love as the main ingredient for anything on their menu. Today, Robin is a strong advocate of farming and buying local ingredients, as well as composting to help repurpose food scraps into rich soil for our garden.