Christine Curran serves up a fresh batch of gluten free morning glory muffins.
By Christine Curran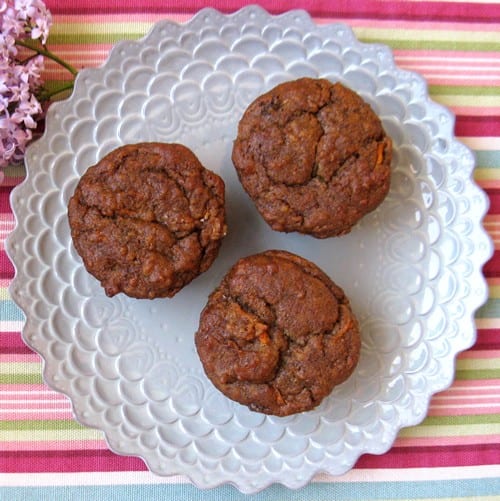 Morning Glory Muffins make me think of weekend breakfasts with my father, sister and grandmother. Before I started to make changes to my approach to food, I remember whole wheat morning glory muffins and hot chocolate with whipped cream.  We would meet our grandmother at the diner one town over and catch up on the recent events in our life, which probably included talk of school grades and soccer games.
I think I still enjoyed eating-breakfast-out at that point.  But more often than not I find breakfast to be one of the most difficult meals to enjoy eating out now that I am gluten-free and vegetarian.  I am not a fan of egg breakfasts, so there are not often too many choices for me.  But I have to say, breakfast at home is quite a treat.  I am loving all of the muffins, scones, pancakes and waffles that I have been able to create gluten-free versions of in addition to my power-packed smoothies.
See Also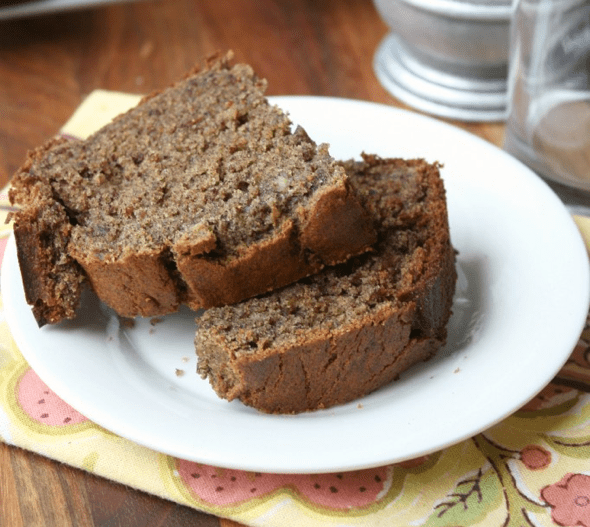 Up until a few days ago I hadn't even thought of making a Morning Glory Muffin though.  I was so excited once I thought of it; memories rushing back of those mildly sweet muffins with juicy raisins and crunchy carrots.  I dare to think that my father might even like these muffins…if I didn't tell him they were gluten-free.  What do you think?
Gluten-Free Morning Glory Muffins
Gluten-Free Morning Glory Muffins with carrots, raisins and pecans
Ingredients
½ cup buckwheat flour
½ cup amaranth flour
½ cup almond flour
1 teaspoon baking soda
2 teaspoon baking powder
pinch of salt
⅓ cup agave
1 egg
¼ cup coconut oil (warmed to a liquid)
2 bananas (pureed)
¼ cup raisins
¼ cup raw pecans, chopped
⅓ cup grated carrots
¼ cup unsweetened shredded coconut
3 tablespoons soaked chia seeds
Instructions
Preheat the oven to 350 F.
Prepare your muffin tin with muffin cups.
Combine the egg and agave together in a medium bowl until completely mixed. Next add the pureed banana, coconut oil, chia seeds, raisins, carrots and coconut and mix thoroughly.
In a separate bowl combine the dry ingredients: buckwheat flour, amaranth flour, almond flour, baking soda, baking powder, pecans and salt.
Next add the liquid mixture to the dry mixture and stir until combined.
Pour the batter into the individual muffin cups and cook in the oven for about 22 - 25 minutes. Test with a knife in the center of one of the muffins to see if it is done. The muffins will be moist, but knife should be mostly clean when it comes out.
Cool the muffins on a rack.
Christine Curran
Christine Curran has been passionate about cooking since she was little and has become a self-taught Gluten-Free Baker and Vegetarian Cook. She has been sharing this passion on her successful food blog Nourish the Budding Lotus since 2008.