Our Berlin correspondent Steen Hanssen and Hawaii based photographer Urs Kuckertz team up to explain the marvelous German tradition of eating volleyball sized roast pork knuckles.
By Steen Hanssen – Photo By Urs Kuckertz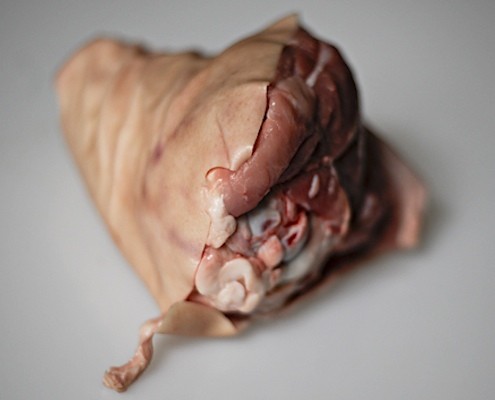 Ten years ago in a cosy medieval tavern in the Heidelberger Altstadt, I had my first Haxe, it was a Schweinhaxe. Though I have long forgotten the conversations, names and faces of those I dined with, the image of the Haxe remains crystal clear. So does the beautiful settings of Heidelberg with the renaissance castle ruins overlooking the old city on a forested hillside across the river Neckar connected by an old bridge originally constructed by the Romans in the first century AD.
It was here in the German region of Baden-Württemberg that I was served a roasted pork shank the size of a volleyball coated with crispy pork cracklings with potato puree & Sauerkraut, and of course a delicious Weizenbier to help flush down all the divine goodness. The portion looked like it could have fed a small village and my first reaction, besides mild disbelief, was a sudden panic that I'd soon embarrass myself by not being able to finish it off. But I did, and to this day Schweinshaxe is the embodiment of what I love about Germanic food.
Schweinshaxe is primarily associated with the Bavarian cuisine and is a piece of moist juicy pork encased in crackling skin traditionally served with mustard, Knödel (bread and potato dumpling) or potato puree. It has become a obligatory dish at Oktoberfest and is found on the menus of most traditional German restaurants. The Haxe is a pork cut located between the elbow/knee and the ankle. This particular cut, also known as fore shank, pork knuckles or ham shank, is characterised by being layered with a thick coat of fat that when roasted turns into über-delicious pork cracklings. For home cooking, the Haxe cut is relatively cheap, enabling you to try out different cooking methods, including experimenting with the challenging  art of brining to greatly enhance texture and flavor.
In Berlin the exact same cut of pork is traditionally prepared cured and cooked until the meat almost falls off the bone. Berliners call it Eisbein (ice bone/leg) and typically serve it with Sauerkraut and Erbspüree (pureed peas). With Eisbein, you'll have to trade off the pork cracklings for an even more juicy and tender meat experience. When approaching Eisbein one has to peal of the fat cooked skin, which you would normally not eat, before accessing the moist meat. As with many other German dishes sometimes obscure and colorful stories are associated with them. For Eisbein one tale claims that its name originates from an old tradition whereby children would attach the leftover pork knuckle bones under their footwear to function as ice skates: hence the name ice-leg; this sounds a bit far fetched, if you ask me.
If the thought of consuming a full Haxe with side orders seems a bit overwhelming some restaurants do offer a halfhaxe and it is also legitimate to simply share a full portion. Should you be unable to finish off your Haxe, the left over meat is ideal for making Sülze, a delicious dish where meat is preserved in gelatin like broth and served as a cold cut. Also the broth, from the up to five hours of slow cooked Eisbein, is very rich in pork flavor and I usually freeze the broth in small ice cube blocks for later use. Needless to say that any premium quality Bavarian style Weizenbier should be served with your Schweinshaxe or Eisbein.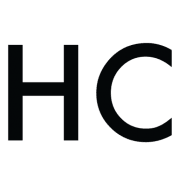 Steen Hanssen
Steen Hanssen is a Berlin based food writer who loves to eat, drink, cook, read, write and think about good food and beverages. Though Kierkegaard argues it'll lead to failure and despair, Steen embraces the aesthetic sphere of existences striving for novelty, pleasure seeking while edging towards the perfect asparagus experience. Steen is also a contributor to Serious Eats.