A Chinese-American dish served at most take out restaurants substitutes fried chicken with baked tofu for a flavorful, protein-packed meal. Be sure to make rice to gather all the sticky, sweet sauce.
By Pavani Hideout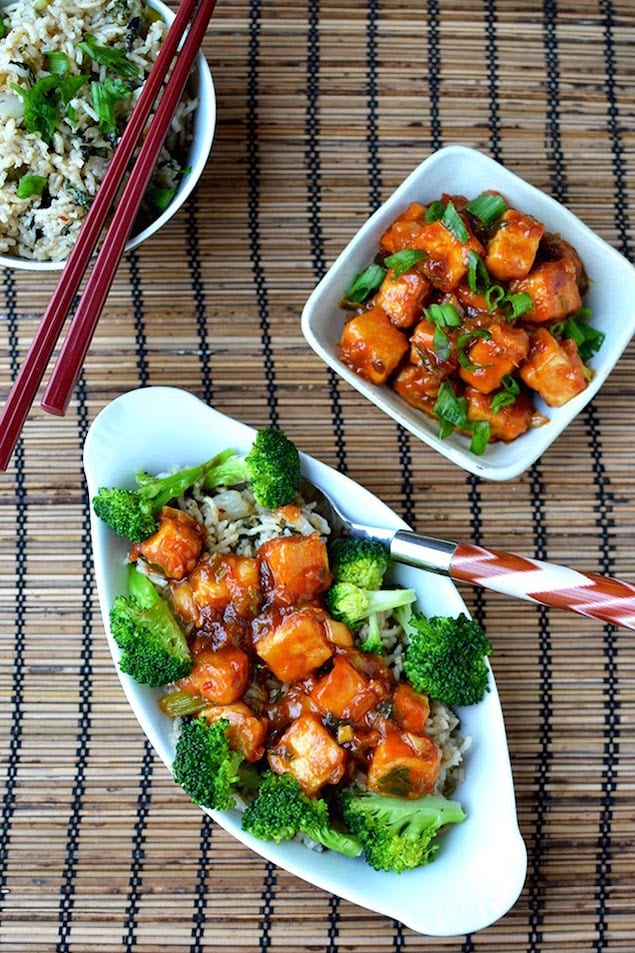 Today I am sharing a Chinese-American dish called General Tso's Tofu. It is the vegetarian version of General Tso's Chicken that is quite a popular item on Chinese fast food and restaurant menus in America and Canada. From what I read, this dish is unknown in China and is probably been introduced by one of the many Chinese chefs who came to America years ago.
In the original version, it is sweet, slightly spicy and the chicken is deep fried. In this vegetarian version, tofu is used instead of the meat and it is baked until crispy.
The sauce is what makes this dish special. It is slightly sweet, slightly spicy and has lot of flavor. I would suggest starting with the quantities listed below in the recipe, then taste and adjust them as per your taste. Add more sambal oelek chili paste to make it spicy or add more sugar etc.
The dish needs a bit of preparation- tofu needs to be pressed for 30 minutes and then marinated for at least 30 minutes to even overnight. So plan accordingly. I prepped the tofu and left it to marinate on Saturday morning and it was ready to be baked at night.
I served it with Shanghai Fried Rice, but it would taste great with plain white or brown rice. Steamed broccoli is a great side to this dish.
Print
General Tso's Goes Vegetarian
---
Description
A Chinese-American dish served at take out restaurants substitutes chicken with tofu for a protein-packed meal. Serve with rice to gather the sweet sauce.
---
Crispy Tofu:
Firm or Extra-firm Tofu – 1 16oz. pkg, drained
Low sodium Soy sauce – 2tsp
Rice Vinegar – 2tsp
Rice Wine (or Mirin) – 1tsp
Oil – 1tsp
Garlic – 1 cloves, finely minced
Ginger – ½" piece, finely grated
Cornstarch – 1tbsp
For the Sauce:
Low sodium vegetable broth – ½cup
Sugar – 2tbsp
Low sodium Soy sauce – 1½tbsp
Rice Wine (Mirin) – 4tsp
Rice Vinegar – 2tsp
Sesame Oil – 2tsp
Corn Starch – 2tsp
Tomato paste – 1½tsp
Sambal Oelek chili paste – ½tsp (optional)
Oil – 2tsp
Green Onions – 4, green parts chopped
Garlic – 1 clove, finely minced
Grated – ½", finely grated
Accompaniments:
Broccoli – 2cups
White or Brown Rice – 2cups (I made Shanghai Fried Rice)
---
Instructions
To make Crispy Tofu:
Cut tofu into 2 slabs. Wrap tofu slabs in paper towel and place between 2 cutting boards. Put some weight like soup cans or cast iron pan, on top of the cutting board and press for 30 minutes (or up to 4 hours).
In a resealable container, combine soy sauce, vinegar, mirin, oil, garlic and ginger. Add tofu and toss to coat. Marinate for at least 30 minutes or overnight.
Preheat the oven to 350°F and coat a baking sheet with cooking spray.
Sift cornstarch over tofu and turn to coat evenly. Spread tofu on baking sheet.
Baking 30~40 minutes or until firm and crispy, turning several times to brown all sides.
To make General Tso's Sauce:
Whisk together broth, sugar, soy sauce, mirin, vinegar, sesame oil, corn starch, tomato paste, sambal oelek (if using) in a small bowl. Set aside.
Heat 1tbsp oil in a wok or large skillet over medium-high heat. Add green onions, garlic and ginger, stir fry 1 minute. Add broth mixture and cook for 1 more minute, or until thickened.
Stir in tofu. Mix well and cook for 1~2 minutes.
Serve with steamed broccoli and rice.
Category:

Main

Cuisine:

Vegetarian, Chinese-American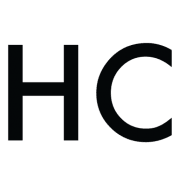 Pavani Hideout
Hello There!! I am a full time mom and a Food blogger. I am a vegetarian and I share my tried and tested vegetarian dishes in my blog 'Cook's Hideout'.