This year, the Culinary Explorer, Diego Muñoz, cooks his way through 22 countries, cultures and cuisines in search of his future culinary DNA, mixing Peruvian Cuisine with the world. Through this, exciting new dishes see the day of light. Fried egg and mashed potato is one of them.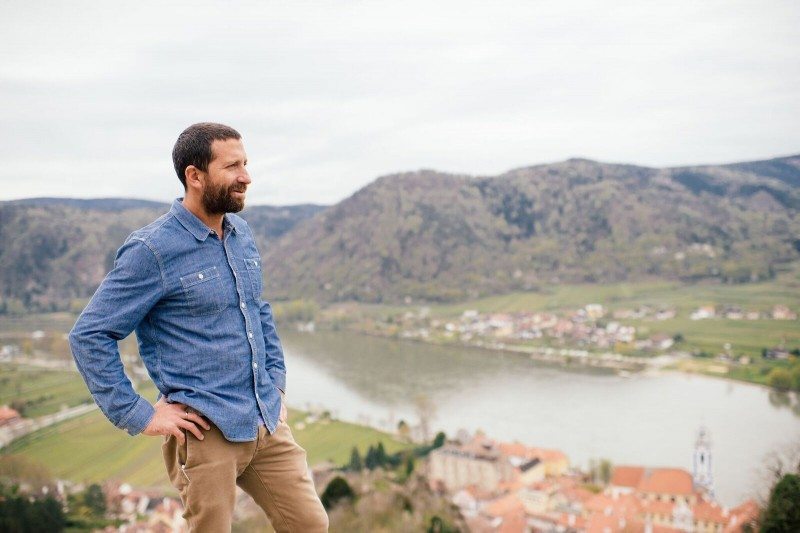 Widely renown as one of the world's most talented and creative chefs, Diego Muñoz flawlessly executes a complex layering of flavors with extreme attention to detail with an innovative and clean style.
Former Executive Chef at the world renowned Astrid y Gastón in Lima, where he since 2012 elevated the restaurant from #42 to #14 on The Worlds 50 Best Restaurants List and #2 of best Latin American restaurants.
During a highly concentrated 2016 Chef Muñoz explores Europe, South, -Central and North America, Russia, Asia and the Middle East through numerous different culinary projects across the world.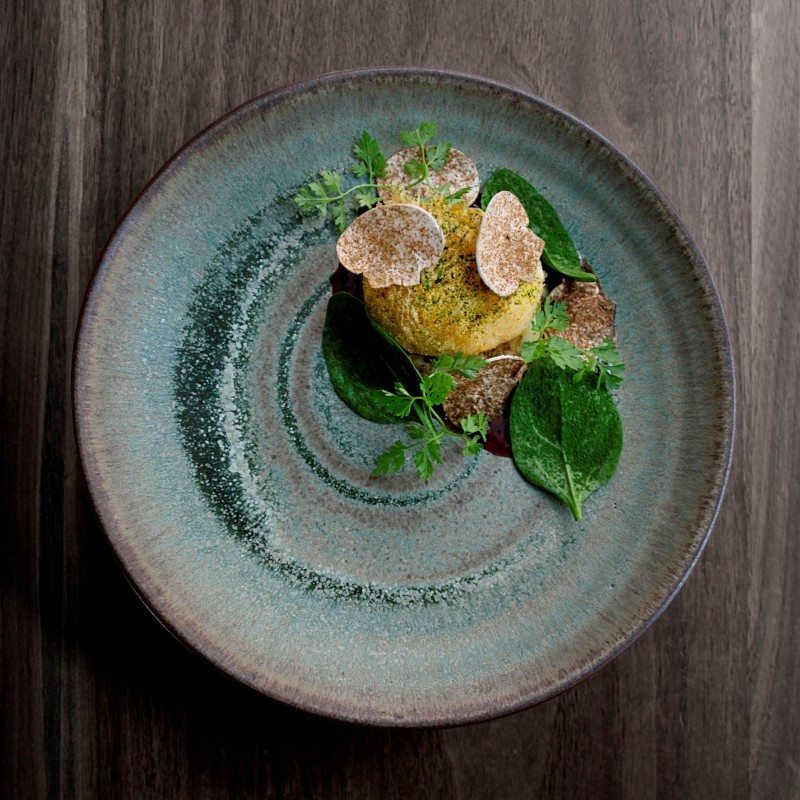 See Also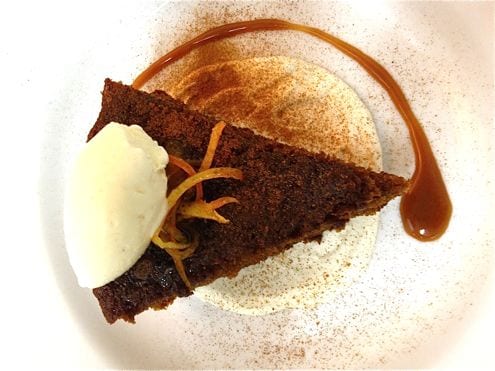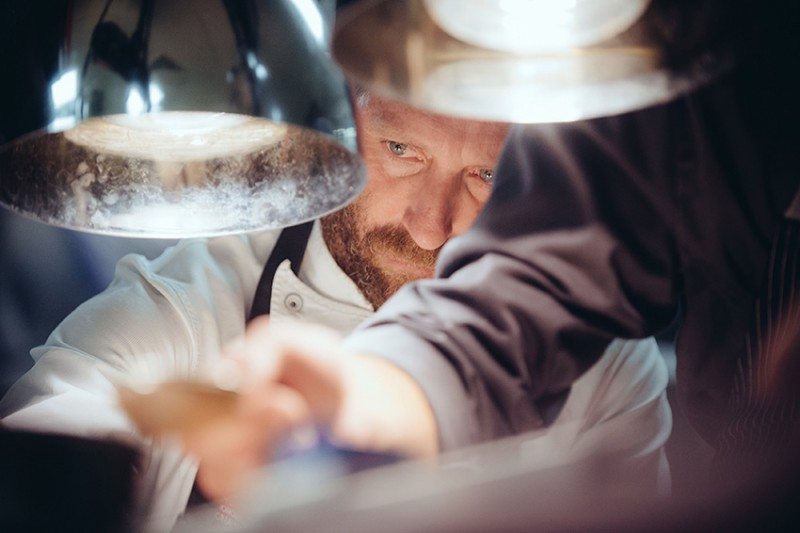 Print

---
CURED SOFT COOKED EGG
1

egg – 50 gr each aprox

120

gr water

250

gr white wine vinegar

6

,6 gr salt
TEMPURA
75

gr sweet potato flour

75

gr plain flour

4

gr salt

200

gr lager beer

30

gr egg

1.2

gr fresh yeast

1

sifon bullet
FRIED EGG
1

cured egg
plain flour
tempura batter
vegetable oil for frying
truffle salt
freshly crushed black pepper
frozen dry tomato powder
dry cepes
frozen dry parsley
POTATO CREAM
250

gr yellow flesh potato like dutch cream

125

gr good quality unsalted butter

62.5

gr milk

15

gr cream
salt
pepper
CHICKEN WING AND PORCINI STOCK
3

kg good chicken wings

30

gr dry porcini

100

gr sundried tomatoes

60

gr garlic

200

gr sliced button mushrooms

200

gr sliced shallots

25

gr sherry vinegar

50

gr Manzanilla Sherry

200

ml vegetable oil as well as 100 ml vegetable oil

3

l water

2

tarragon sprigs

1

thyme sprig

5

gr whole black pepper
salt
BLANCHED SHALLOTS
10

gr micro-chopped shallots.
WILD SPINACH AND MUSHROOMS
Mushrooms

5

wild spinach leaves (or any nice small English spinach)

20

gr beurre noissette
salt
pepper
OTHER
5

nice chervil sprigs (washed well)
---
Instructions
CURED SOFT COOKED EGG
Cook the eggs from room temperature at 62°C for 30 minutes. Mix water, salt and vinegar with a turmix. Once the egg is cooked place it in the acid/salty solution for 5 minutes.
TEMPURA
Mix all the ingredients and pass through a colander, put the mix on a ½ litre sifon, charge it with one bullet and let it rest for at least 1 hour.
FRIED EGG
Pass the egg through the plain flour, taking out the excess of it. Put some of the tempura batter in a small ladle and the egg on top of it and cover the rest of the egg with the batter. Put the tempura covered egg in hot oil at 180 °C and turn it with a spoon so it cooks evenly.
Take the egg out of the oil and into a paper towel, season it with truffle salt and black pepper, then cover it with the tomato, mushroom and parsley powder in 3 different parts, so they don't mix.
POTATO CREAM
Peel and wash the potatoes to take out all the dust and put them in a sous vide bag to be sealed 100%. Cook them at 90 °C for 1,5 hours. Take the potatoes out of the bag, pass them through a moulis, add the cold butter in cubes, crush and pass them through a tamis.
Warm up milk and cream, and add these to the potato puree by whisking with a flat spoon until all are well-integrated, season. Important to keep it warm.
CHICKEN WING AND PORCINI STOCK
Cut the chicken wings in 2 cm segments, discarding the tips of the wings. Warm up the 200 ml of vegetable oil in a rondele and roast the wings until they are nice and brown by turning them constantly. Wash the sundried tomatoes and dry porcini in warm water and chop roughly.
When all the wings are seared, take out the excessive fat and add the 100ml of fresh oil, sweat the sliced mushrooms and shallots, then the garlic and sweat all till they're nice and soft. Add the wings, tomato and porcini, and deglaze it with the Sherry vinegar and reduce a for second, then add the Sherry and do the same. Add water and thyme, and bring up to a boil.
Reduce the heat and cook it slowly for 2 hours. After the first hour start to take out the fat and impurities that come up of the stock. Add the fresh tarragon and let it infuse for 30 minutes. Pass all through a fine sieve.
BLANCHED SHALLOTS
Blanch the shallots from cold water, then strain and cool down.
WILD SPINACH AND MUSHROOMS
Slice the mushrooms very thin with a mandolin just before serving. Wash the baby spinach well and dry. Season it all with beurre noissette, salt and pepper.
PRESENTATION
In a concave hot plate place a spoon of potato cream and cover it with the chicken juice. Place the seasoned egg on top and dress it with the chervil, spinach leaves and mushrooms.