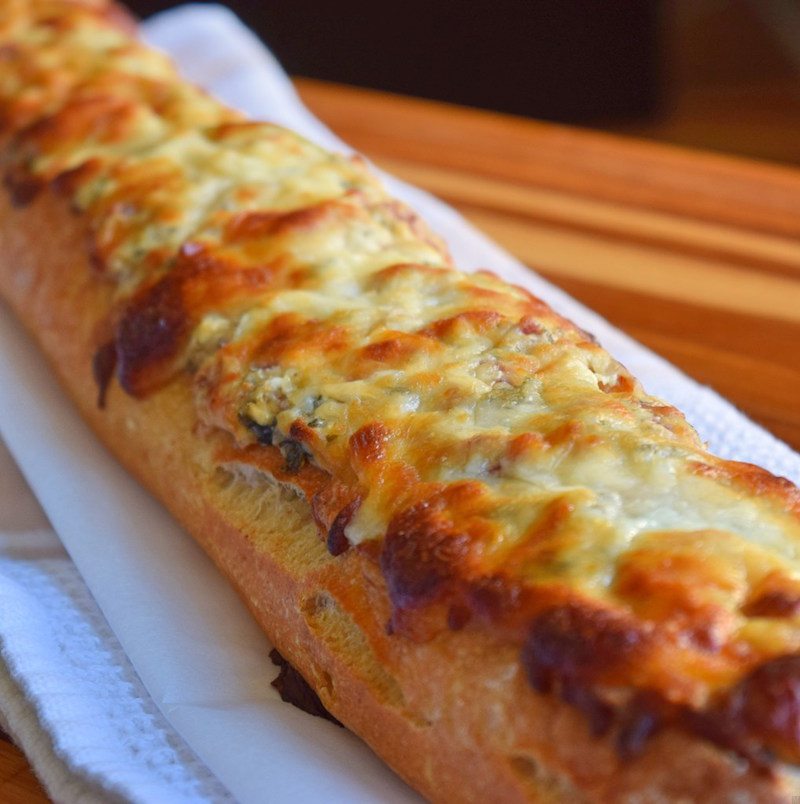 This feta-spinach stuffed french bread appetizer is dangerously good.
I always get a kick out of the first half of January. Everyone pays homage to "eating healthy" for the whole of about two weeks, when the anticipation of game day drives them back to cream cheese. Not to worry; cream cheese isn't offended by your dalliances with whole grains and Stevia. It knew you'd come crawling back.
This recipe for feta-spinach stuffed french bread has been unleashed to the unsuspecting world in terms of this killer appetizer. It is packed with flavor. It's gorgeous. And it's easy to make.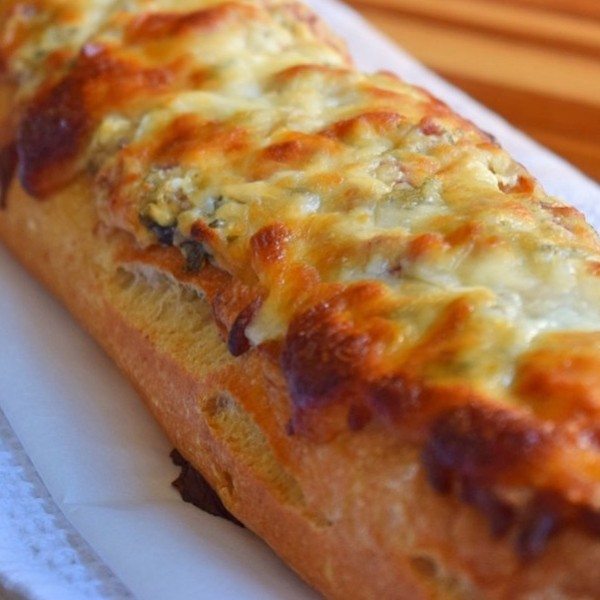 Jeff Kleinsorge
Ingredients
10

oz.

package frozen chopped spinach

2

loaves French bread

or 4 baguettes (see notes)

8

oz.

cream cheese

room temperature

½

cup

mayonnaise

½

cup

sour cream

1

package Lipton onion soup mix

½

tsp

fresh cracked black pepper

2

cups

mozzarella

separated

1

cup

8.5 oz. feta

15

oz.

salami

chopped (See notes)
Instructions
Thaw and drain spinach. Mix cream cheese, mayo, sour cream, soup mix, and pepper. Add half the mozzarella and all the feta. Add the spinach and salami. Hollow out bread. Fill bread, and top with remaining mozzarella. Bake at 350°F for 20-24 minutes, or until top is golden and bubbling. Cool slightly.
Jeff Make it Like a Man
Jeff is a well-seasoned home cook who produces Make It Like a Man, an occasionally irreverent blog about more-or-less everyday cooking. When he's not at home making vanilla extract, Jeff divides his time between hanging in out in cafés and dedicating himself to several arts and culinary-related Chicago-area non-profits. He is also a member of the Board of Directors of Chicago Food Bloggers.