When it comes to seasoning the dry flour and the wet batter, there are no rules. You can make it garlicky, herby, extra extra spicy, or even…mustardy? Try anything!
By Jennifer Abbott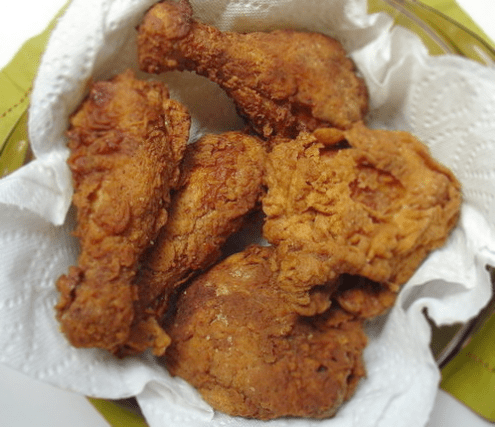 Fried chicken has got to be the quintessential picnic food, and all over the country, too–not just the south. Everybody loves it, it travels well, it's easy to eat out of hand, and it's usually really, really good. When I get a hankering to fry up some chicken, Paul does his happy dance and begs for me to fry about 30 chickens. He could probably eat it all! We've tried lots of recipes over the years, but I recently unearthed a couple of tricks (read: secrets) that help it come out pretty heavenly and super duper crispy:
1. Dredge your chicken dry-wet-dry, and put an egg yolk in the wet batter. True!
See Also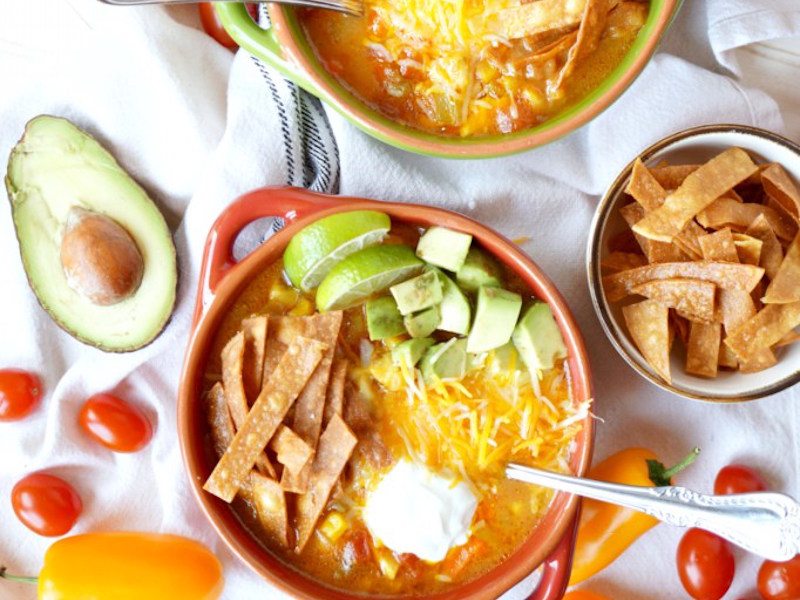 2. After frying, bake all the chicken at 350 for about 40 minutes, so you won't bite into any undercooked pieces. It's true! This is Ina Garten's method, and it saves me all kinds of grief.
Extra-crispy Fried Chicken
When it comes to seasoning the dry flour and the wet batter, there are no rules. You can make it garlicky, herby, extra extra spicy, or even...mustardy? Try anything!
Ingredients
3½ pounds bone-in chicken parts (I used 6 drumsticks and 4 thighs)
several cups of vegetable oil for frying
for the wet batter
1 cup flat beer (or water)
1 egg yolk
1 cup all-purpose flour
1½ teaspoons salt
lots of ground black pepper
several shots of Tabasco
for the dry flour
3 cups all-purpose flour
½ teaspoon garlic powder (or to taste)
½ teaspoon onion powder (or to taste)
2 teaspoons salt
lots of ground black pepper
2 teaspoons paprika
1 teaspoon cayenne pepper (or to taste)
Instructions
Preheat the oven to 350, and set a baking rack over a sheet pan to hold the chicken once it's fried.
Make the wet batter: Combine the beer and egg yolk well in a small bowl. Combine the flour, salt, pepper, and Tabasco in a medium bowl, whisking well. Slowly pour the beer mixture into the flour mixture, stirring thoroughly to remove any flour lumps. (If this mixture gets too thick from sitting out, thin with a tablespoon of water.)
Make the dry flour: Combine all the ingredients, whisking well, and divide between two medium bowls (one bowl will be for the wet chicken).
Heat 1" of vegetable oil to 365 in a medium to large pot (I use an 8-quart pot) with high sides. If you don't have a frying thermometer (I don't), test the oil by dropping in a crouton-sized piece of bread--any old bread will do. If it starts sizzling immediately and turning into an actual crouton, it's good to go. If not, it's not hot enough--or it's too hot if the bread starts to burn right away.
While the oil heats, rinse and pat dry the chicken pieces. If you like, you can season the naked chicken first, with salt, pepper, cayenne, or what have you. Dredge the chicken first in dry flour, then in wet batter, then in the other bowl of dry flour. Set aside until ready to fry.
Add chicken to the hot oil in batches to avoid overcrowding; I fry 4 pieces at a time. Fry for about 15 minutes per batch, turning over after 8 minutes, until golden brown and crispy. Remove to the baking rack and let rest while you fry the other batches.
When all the chicken is fried and on the baking rack, place the baking sheet in the oven for 30 to 40 minutes, or until the juices run clear when a thigh is pierced with a knife. Let cool about 5 minutes before eating.
Jennifer Abbott
Jennifer Abbott is a writer, music teacher, Southern food enthusiast, and soup aficionado. She lives in New Orleans and blogs about cooking and dining at Food Orleans.