These Espresso Chip Madeleines are such an elegant little treat. Fun to bake and perfect to share!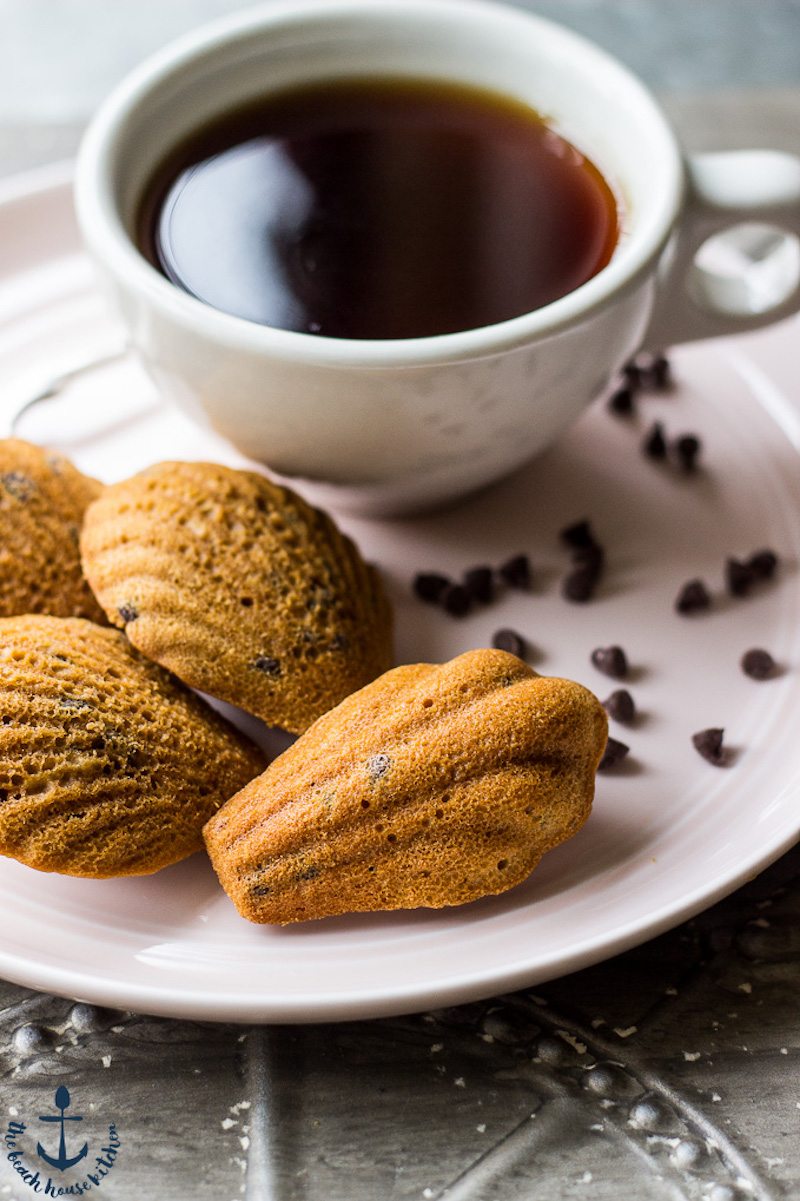 Hellooo friends! I am so excited for today's post! Today, I'm sharing a recipe from Barbara Feldman Morse's darling new cookbook, Madeleines: Elegant French Tea Cakes to bake and share!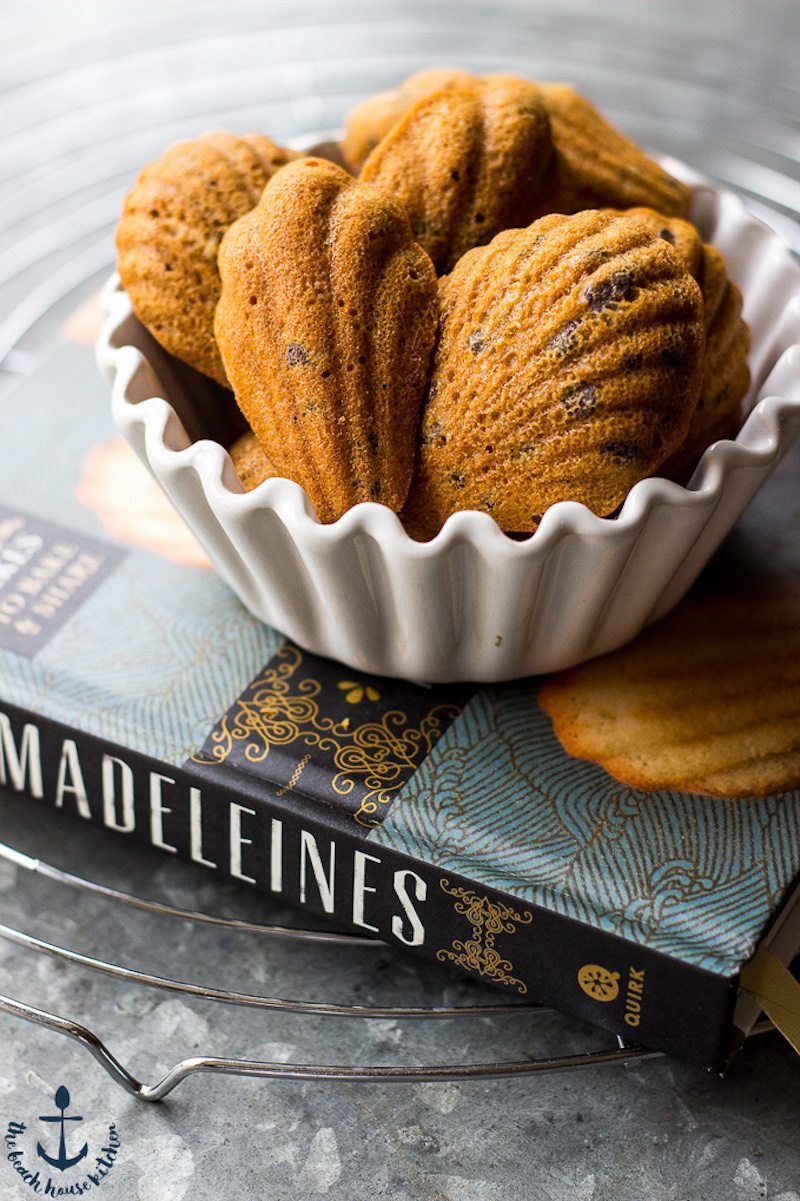 This book is packed with amazing recipes, sweet and savory. There's Bananas Fosters Madeleines, Caramelized Onion and Asiago Madeleines and Browned Butter Pecan Madeleines to name a few. Barbara's creativity knows no bounds!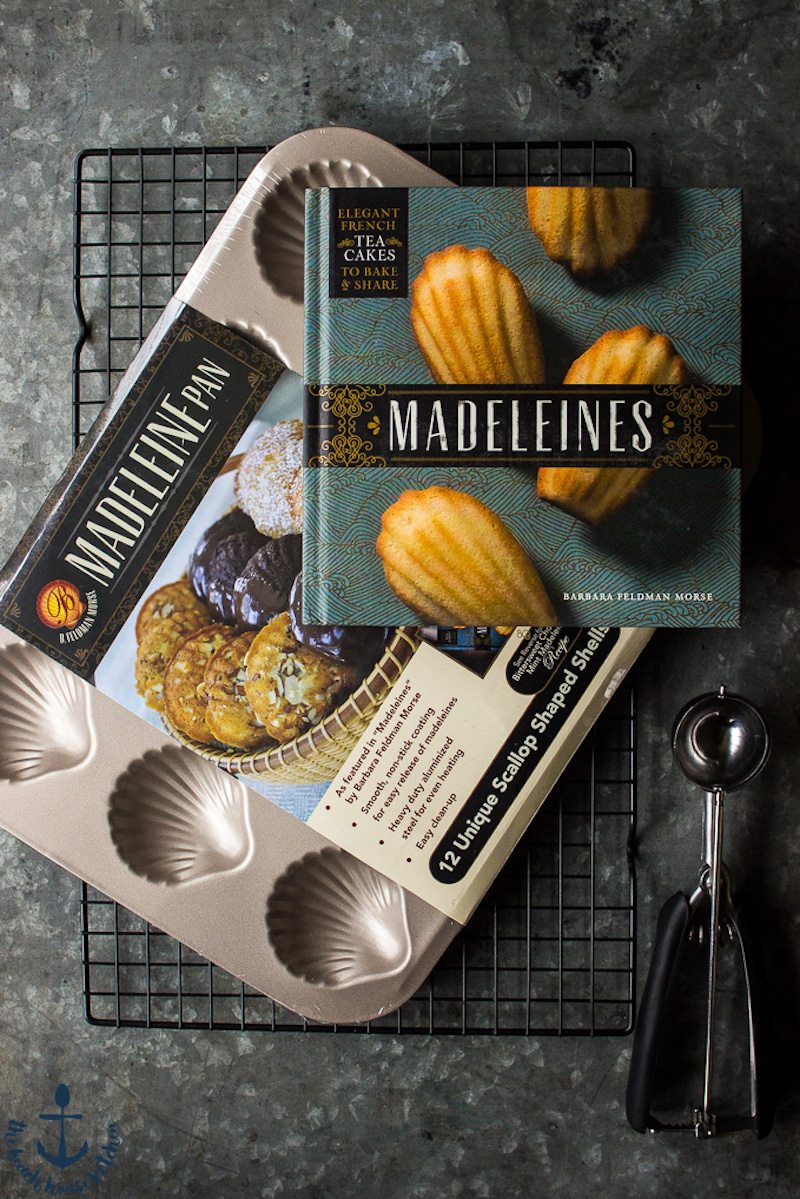 I finally decided on the the Espresso Chip Madeleine to feed my coffee and mocha latte addiction, something else Barbara and I have in common. It was the perfect choice. They've got a rich espresso flavor and they're studded with chocolate chips for an added boost. They're absolutely delightful!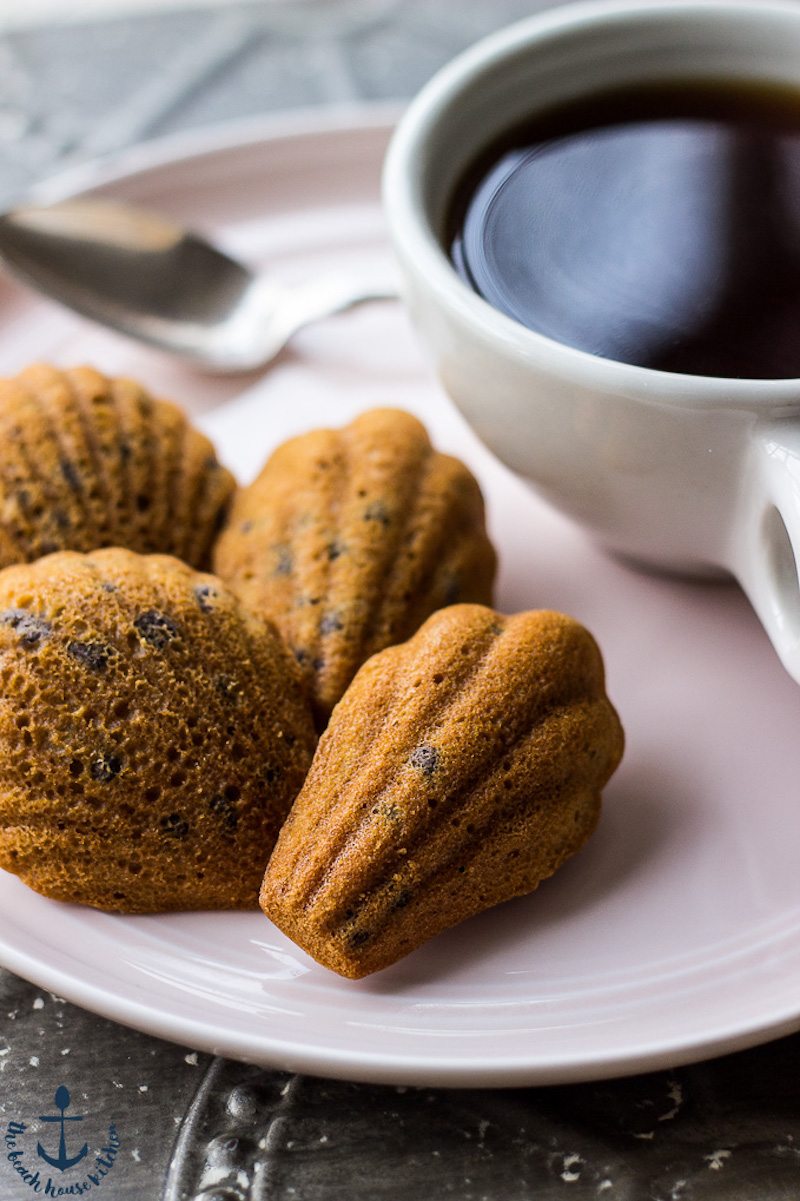 Espresso Chip Madeleines
Ingredients
1¼ cup all-purpose flour
2 tsp. baking powder
⅛ tsp. salt
2 Tbsp. instant espresso powder or more to taste (I used 2½ Tbsp.)
1 Tbsp. hot water
5 Tbsp. unsalted butter, room temperature
½ cup granulated sugar
2 large eggs, room temperature
½ cup whole milk
½ cup dark chocolate chunks, chips or mini chips (I used mini chips)
Instructions
Preheat oven to 350 degrees and position rack in middle of oven. Spray madeleine pan with nonstick cooking spray.
In a medium bowl, whisk together flour, baking powder and salt. Set aside, In a small bowl, whisk together espresso powder and hot water to make a paste.
Combine butter and sugar in a microwavable bowl. Microwave on low power for 1-2 minutes. Whisk until smooth. Continue microwaving in 15 second intervals until butter is totally melted and mixture is smooth.
Let mixture cool for 3-4 minutes.. Add eggs, one at a time, whisking after each addition.
Add milk until well combines. Next, add flour mixture, whisking until well combined.
Stir in espresso mixture and then fold in chocolate chips.
Using a 1½ inch diameter scoop or a teaspoon, fill molds until almost full. Press batter to evenly distribute.
Bake for 10-12 minutes, until the madeleines are puffy and the tops spring back when gently pressed. Do not overbake.
Remove from oven to cool on rack for 2-3 minutes. Use offset spatula to remove from pan.