These make-ahead meals are the perfect solution when in need of a portable meal.
By Kara Sherrer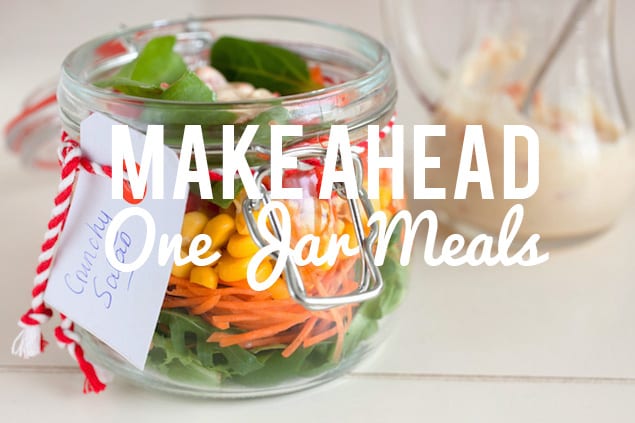 Shutterstock: Simone van den Berg
This article has been posted with permission and originally appeared as 11 Make-Ahead Meals in Jars on Relish.
With kids back in school, hectic schedules and hurried meals are now the norm. But just because you don't have time to prepare three meals a day doesn't mean you should resort to nasty fast food. Below, we've rounded up 11 fresh, flavorful meals in jars that you can make ahead for breakfast, lunch, or dinner and then take with you on the go.
Marinated White Bean Salad
This delicious vegetarian salad packs in the protein thanks to the white beans, and layering the dressing on the bottom keeps the arugula from getting soggy. Get the recipe here.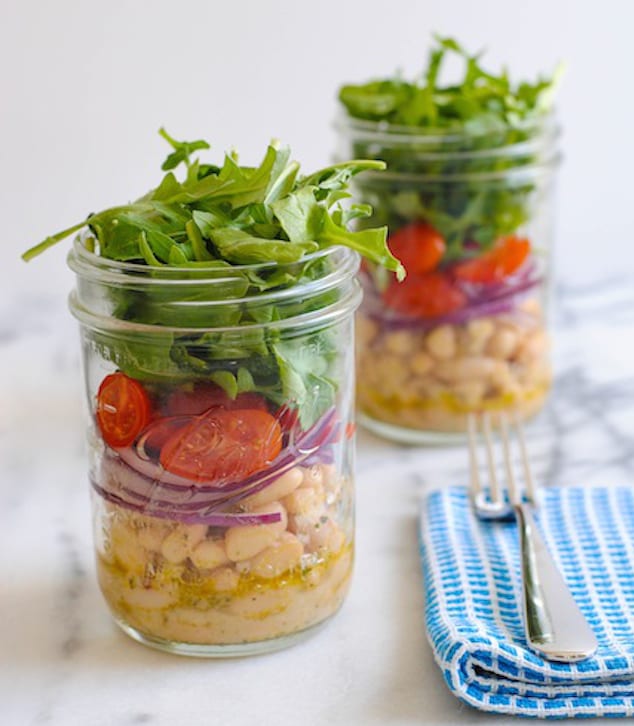 Lori Yates
Mini Chicken Pot Pies
These adorable miniature pot pies can be made ahead and then frozen for laid back weeknights. We love how this recipe features fresh veggies and home-cooked chicken, but we find rotisserie to be an easy substitute. Get the recipe here.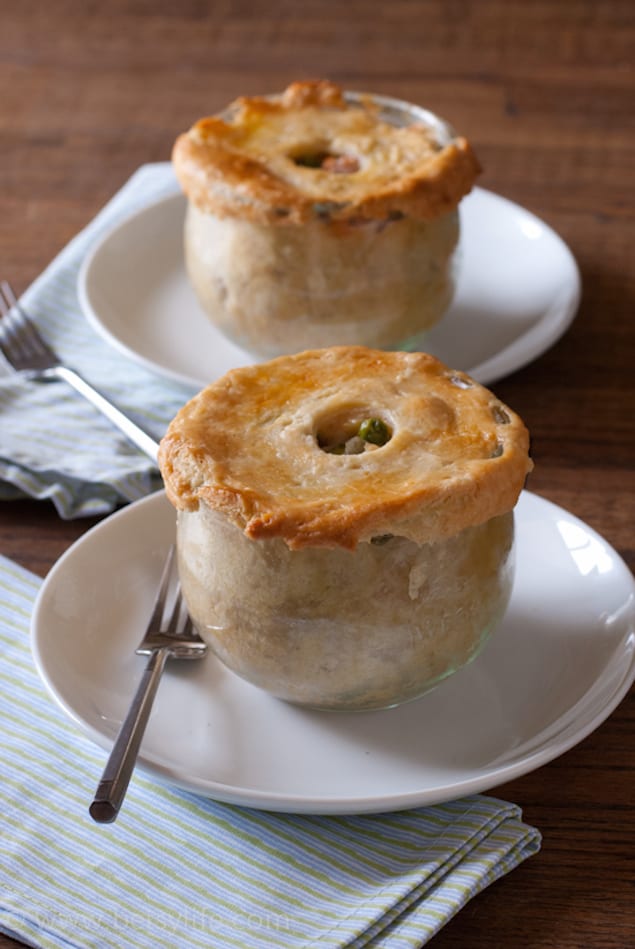 Betsy Haley
Zucchini Noodle Salads
Expand your culinary horizons with this surprisingly healthy salad—this nutritious take on pasta makes the zucchini "noodles" using a spiralizer. Get the recipe here.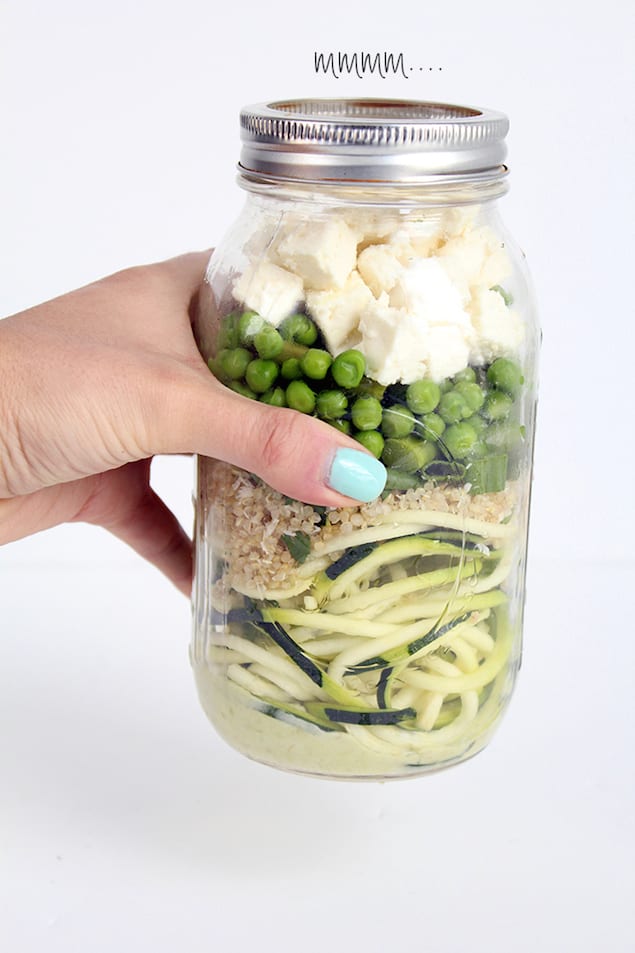 Ali at Inspiralized
Miso Veggie Soup
This soup is not only portable, but also vegan and gluten-free. Make it in advance, store it in the fridge, and just pour boiling water into the jar when you're ready to eat. Get the recipe here.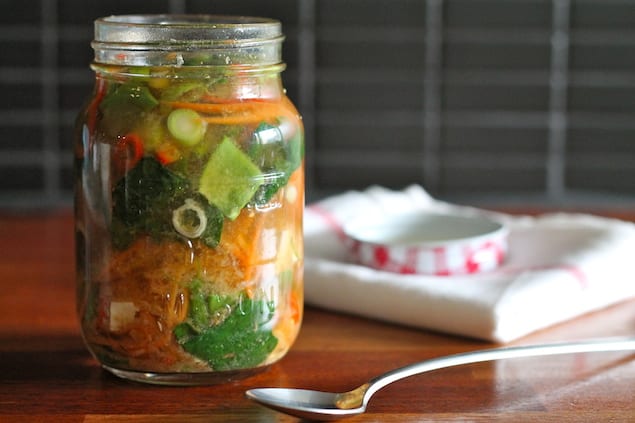 Katie Trant
Creamy Italian Herb Pasta Salad
A perfect take-along picnic dish, this salad is a great way to make the most of late summer's fresh herbs. Swap in veggie pasta or whole wheat pasta to make a healthier variation. Get the recipe here.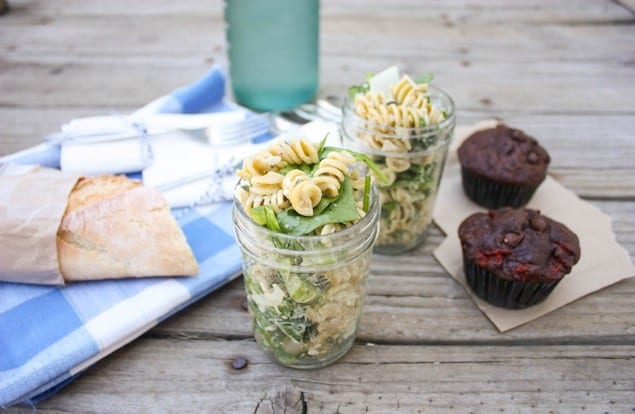 Philia at Sweet Phi
Overnight Muesli
Make this muesli the night before for a grab-and-go breakfast, or you can whip it up in the morning long as you let the jar sit for at least an hour. Get the recipe here.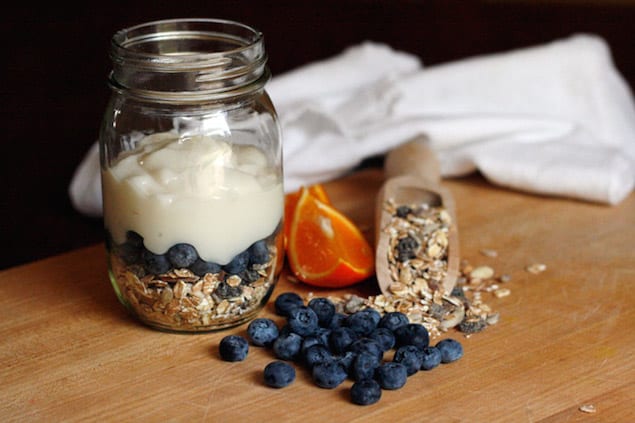 Katie at Well Vegan
Summer Sunshine Salad
Made with nine superfood veggies, this salad also includes a recipe for a healthy, guilt-free vegan dressing (just don't pour it on the salad until you're ready to eat). Get the recipe here.
Linda Meyer
Avocado Shrimp Cocktails
Perfect for a hot summer evening, these no-cook individual appetizers will be great starters for your next outdoor party. Get the recipe here.
See Also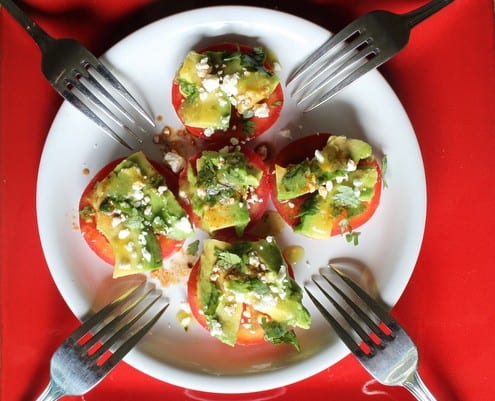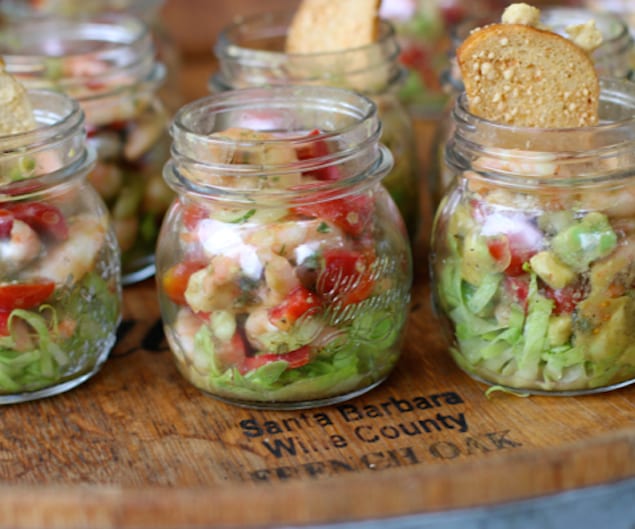 Kim Pawell
Take Along Pasta Salad
Easily customizable, you can make this salad with whatever produce and dressings you have on hand for an quick summer meal. Get the recipe here.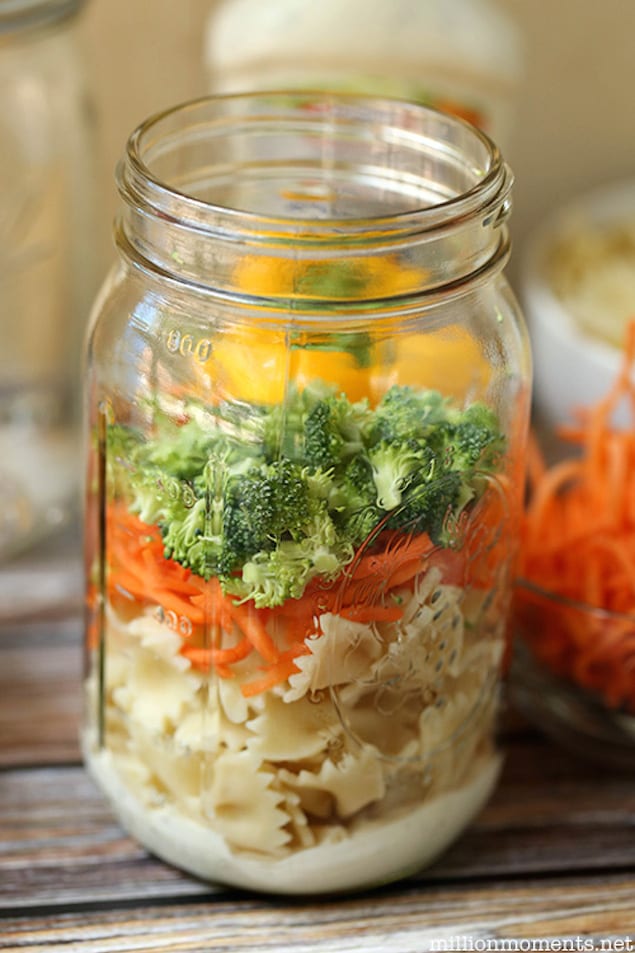 Jess at A Million Moments
London Fog Granola
Vegan, gluten-free, and soy-free, this delicious granola takes its name from the earl grey tea leaves, which impart a sweet taste to this unique jarred breakfast. Get the recipe here.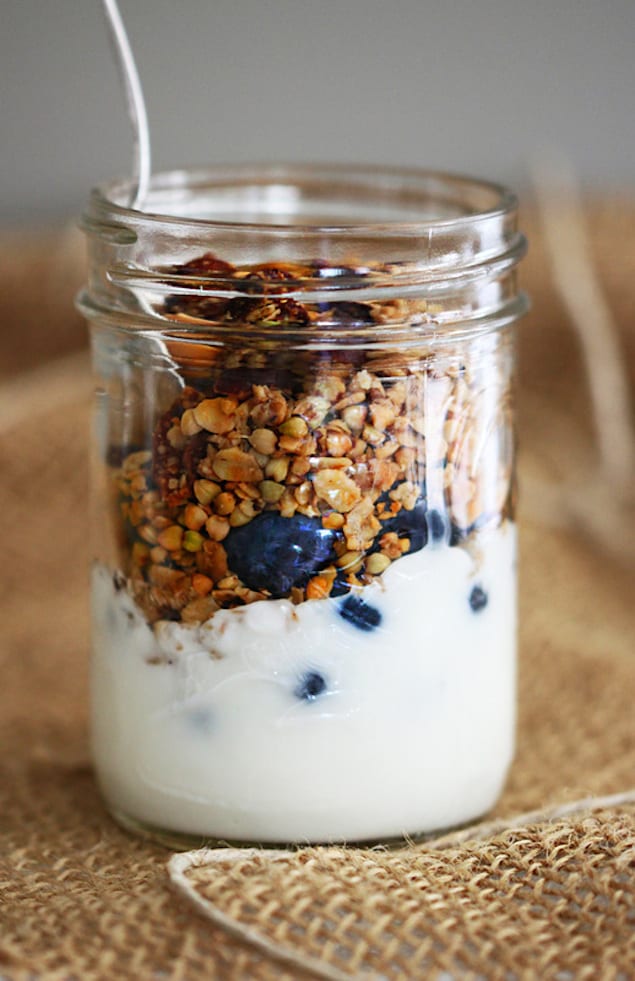 Allison Day
Asian Salad
This fresh idea is a great way to add an Asian twist to your next lunch or appetizer salad. Plus, the recipe also includes instructions for making your own brown-butter-roasted peanut topping. Get the recipe here.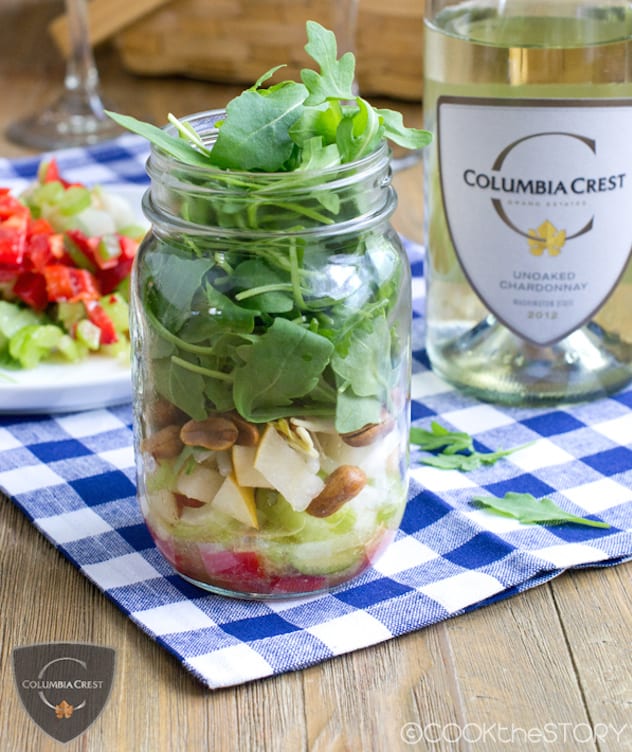 Christine Pittman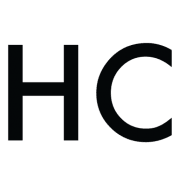 Relish
Offering more than 14,000 recipes plus features and DIYs on cooking, dining and entertaining, Relish celebrates America's love of food. Relish is about honoring cooking traditions while exploring new trends and ideas, which is why millions of people turn to both Relish.com and Relish Magazine for special occasion recipes, quick and easy weeknight suppers and culinary adventures.