[adrotate banner="39″]
Asian kale slaw and Korean marinated steak sitting atop rice are topped soy sauce and a creamy, egg yolk is mixed in.
By
Tian Lee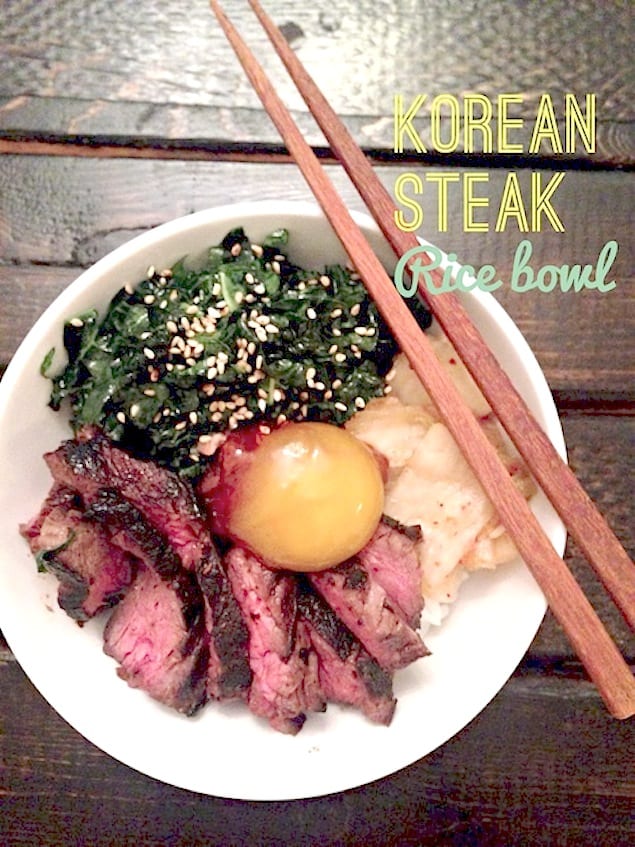 I had a pretty life-changing rice bowl in a hipstery Seattle restaurant called Revel last week. My husband and I had just flown in that night and we were looking for a chill place to grab a bite to eat, and when we walked into the restaurant, I was all of a sudden hit with this dreaded feeling of not being cool enough (or dressed properly) to be at such a happening restaurant (hoodie-clad and in my yoga pants!). But the service was so warm, and the food so insanely good that I was actually glad I was wearing stretchy pants to make room in my belly.
One of the things we had was a Korean short ribs rice bowl – simple, I know, but man did they execute it to the tee. One of the crowning elements of the bowl was a beautiful yolk that sat on top of the meat, rice and salad. I managed to ask a friendly sous chef who was prepping in the open kitchen bar area how they prepared the egg – to which she responded they had "cured it in seasoned soy sauce."
That prompted me to Google methods by which you can cure (partially cooking) egg yolks with soy sauce. The method actually loosely comes from a Japanese breakfast dish called "tamago kake gohan" which is a bowl of steamed rice topped with a raw egg and mixed with soy sauce, yielding a golden creamy and rich texture – sort of like a "carbonara" for rice.
I had recently discovered Safest Choice Eggs, a brand of eggs that actually eliminates risk of salmonella through their pasteurization process – and it was a perfect opportunity to use them as the egg would not be fully cooked when I topped my rice bowl with it. If you ever worry about getting sick eating your raw cookie dough…these eggs are probably worth a try.

An EGG For Every Occasion — Korean Steak Rice Bowl
Asian kale slaw and Korean marinated steak sitting atop rice are topped soy sauce and a creamy, egg yolk is mixed in.
Ingredients
1 lb hangar steak
1 tablepoon soy sauce
1 tablespoon red pepper sauce (Gochujang)
1 teaspoon sesame oil
2 teaspoons crushed garlic
1 tablespoon brown sugar
1 tablespoon rice wine (sake)
½ teaspoon baking soda
Pinch of black pepper
½ piece of fresh kiwi, juiced in a blender
¼ cup kimchee
2 Safest Choice Eggs (yolk only w/ whites removed)
2 tablespoons soy sauce
2 tablespoons mirin
Slaw
½ bunch dino kale (rinsed & spun-dried)
1 tablespoons sesame oil
1 tablespoons fish sauce
1 tablespoon honey (to taste)
2 tablespoon lime juice
1 tablespoon sesame seeds
Instructions
Slaw
Slice dino kale as thinly as you can - you want to resemble a cole slaw texture
Combine sesame oil, lime juice, fish sauce, honey, sesame seeds and "massage" the kale. Yes, I said massage. It helps break down the "kaley-ness" of the veggie. Let sit for 15 minutes.
Bowl
Create marinade for Korean hangar steak. Combine: soy sauce, sesame oil, red chili paste, sesame oil, crushed garlic, brown sugar, sake, black pepper, kiwi and blend.
Mix marinade in a bowl with steak and ¼ tsp baking soda (it helps tenderize the steak). Cover and refrigerate for at least 4 hours.
Cook 1 cup white rice (I use a rice cooker and start it 30 min before we're ready to eat).
Wash de-stem and finely chop dino kale. Soak/rinse and spin dry. Prepare asian dressing and let the greens marinade in it. Recipe here.
Make sure to wipe down the meat so there is no excess marinade (it will prevent a good sear if it's too saucy/wet).
Pan-sear the steak after you've let it come to room temp. Do not try and sear it when it's cold - it's not ideal for the meat and makes it more chewy. Warm up a pan with canola oil at high heat. Place meat and let it sit 1-2 min on each side. Let it finish 5-6 min in the oven at 400 degrees F for medium rare.
Let the meat sit for 10 minutes so the juices reabsorb for max tenderness.
Slice the meat across the grain.
Assemble all the ingredients in the bowl.
  [adrotate banner="38″]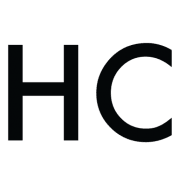 Tian Lee
I'm author of The Juicy Peach Diaries. I believe that being healthy can taste delicious and be awesome. I am not strictly gluten-free, diary-free, or meat-free. I believe we can get all of the nutrients we need from a variety of foods, and that life is all about joy & balance. When I'm not blogging, you'll likely find me on a kayak, in new countries & tasting foods I've never had, or hand-picking fruit on a farm.