Chef Thrainn Freyr Vigfusson lets us in on the favorite dishes and ingredients of the Nordic island. From fresh fish to lamb, and skyr, discover the best bites of Iceland.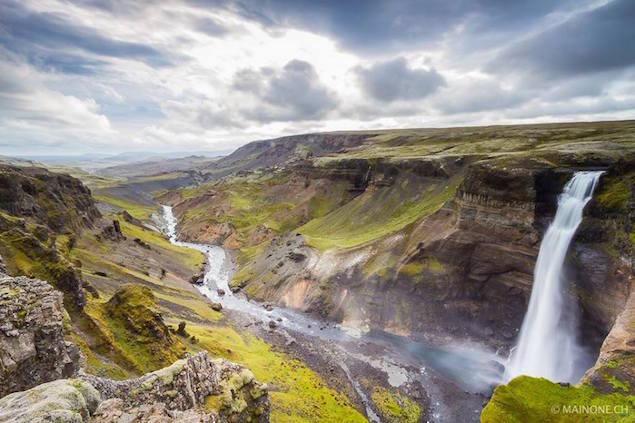 Image By Mainone Photography
The country that gave the world Bjork, is also a land of amazing culinary experiences and extraordinarily talented chefs.
Surrounded by seas of fresh fish, Iceland is known for their sustainable agricultural practices and high quality seafood catches. Honest Cooking will be hosting an entire day of Icelandic food and celebration during NORTH Festival. Stop by the pop-up for a delicious taste of the seas. Open for brunch and dinner, the space will feature acclaimed Icelandic Chef Thrainn Freyr Vigfusson. His menu offers guests a taste of a very unique region of the world, with ingredients like fresh fish, langoustine or lamb. Chef Vigfusson is one of Iceland's most innovative young chefs and has attracted international buzz as chef of LAVA Restaurant. This is your chance to experience the picturesque Nordic country from thousands of miles away!
Before he heads to New York City to cook for NORTH Festival, Chef Thrainn has given us insight into traditional Icelandic bites. Check out some favorites!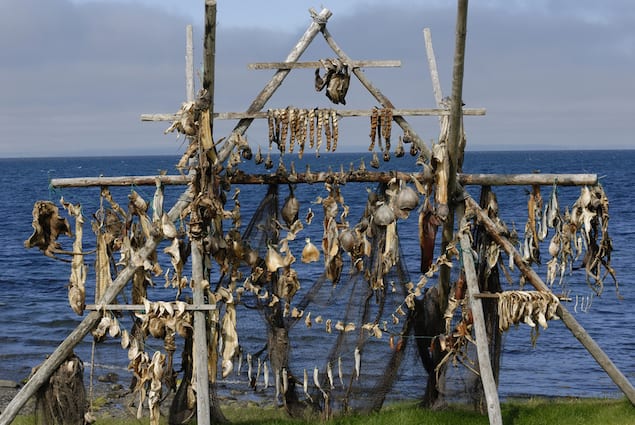 Fish Hanging to Dry, Shutterstock: Tom Klima
Harðfiskur
Harðfiskur or dried fish is a traditional Icelandic food often served at the start of a meal along with bread, butter, and other meats, similar to a charcuterie plate. The dried fish is a delicious snack, especially when served with slices of butter. Forget popcorn, munch on harðfiskur during a movie night at home. This preserved fish preparation, usually made of cod, haddock, or catfish, is thought to have originated from the Vikings as they required foods that would keep for months at sea. While there are other cultures that preserve their fish, there is nothing quite like fish from the clean Icelandic waters dried in their fresh airs. Try this recipe for a gourmet serving suggestion and learn how to dry your own fish here.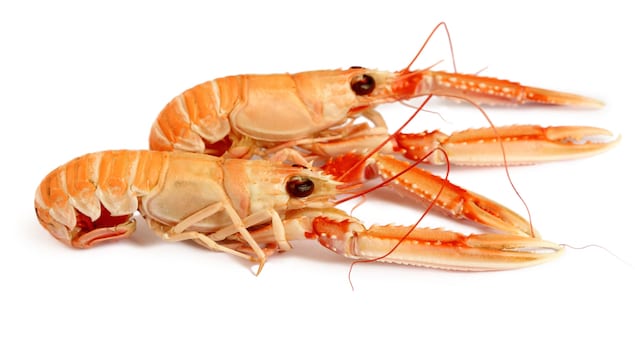 Shutterstock: Aygul Bulte
Get Familiar with Langoustine
Like with many Nordic and Scandinavian cultures, the long and lean langoustine lobster is a delicious part of the Icelandic culture. The sea creatures can be found in Iceland's waters and the city of Höfn is known as the langoustine capital of Iceland. Chef Thrainn often serves the crustacean in a cream soups with interesting flavor combination, like chocolate.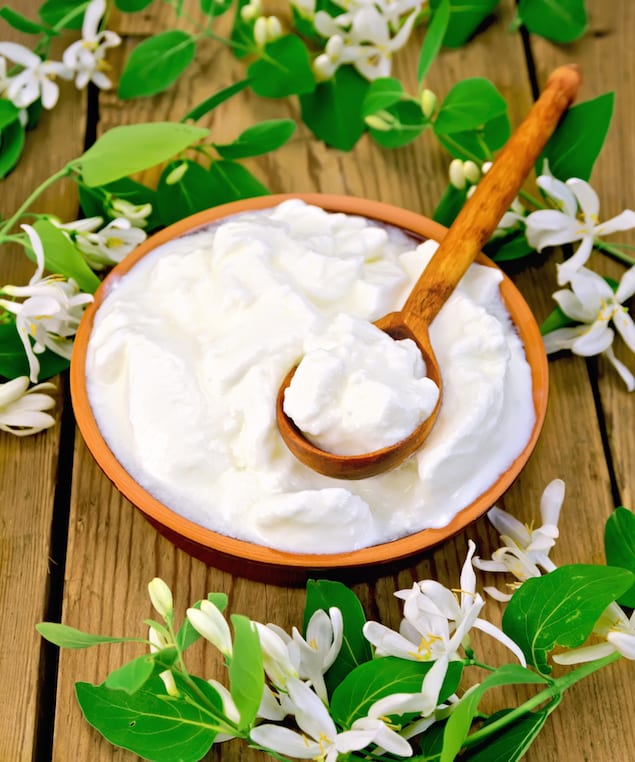 Shutterstock: kostrez
Skyr All Day
Breakfast, as a snack, in a sauce at dinner, skyr is everywhere in Iceland. Made with fat free milk and a culture, skyr looks and taste like yogurt, but is actually a cheese. It is tangy like Greek yogurt, but much creamier. Chef Thrainn highlights it with a rhubarb dressing that is delicious for breakfast with lamb.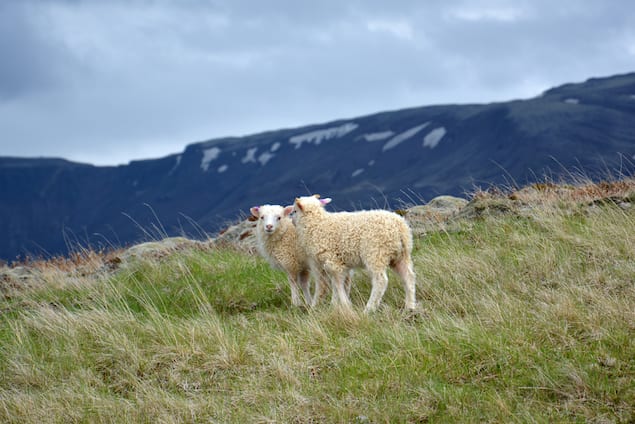 Shutterstock: Nina B
The Best Lamb in the World
While we have not had every country's lamb, Icelanders definitely think their lamb in supreme. Why? Raised in a traditional way, without any hormones, pesticides, or herbicides, the lamb of the island is so flavorful. Grazing on unadulterated acres, the meat is infused with the nutrients and gaminess of über green grasses growing in volcanic soil. And from a health perspective, the lamb that is raised in Iceland is generally very lean. Be sure to get a taste of Iceland's lamb in the fall as that is the only season it is available!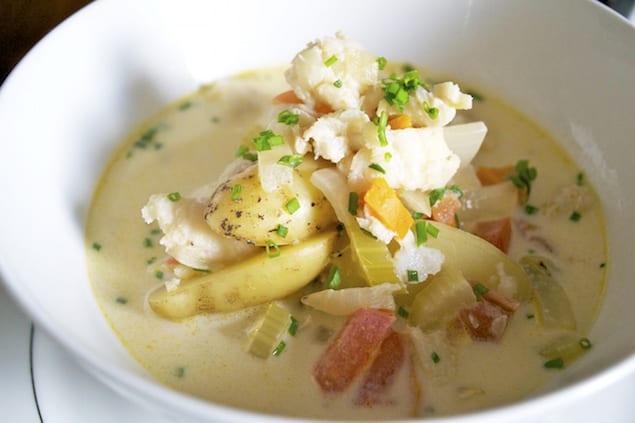 Plokkfiskur
True to form, this Icelandic stew features more fish. There is no one way to make plokkfiskur. It can either be a huge success or a terrible failure. The stew always features local, fresh fish and any vegetables and herbs that are in season. The warm dish is a great way to use leftover vegetables from the day before. Try this recipe.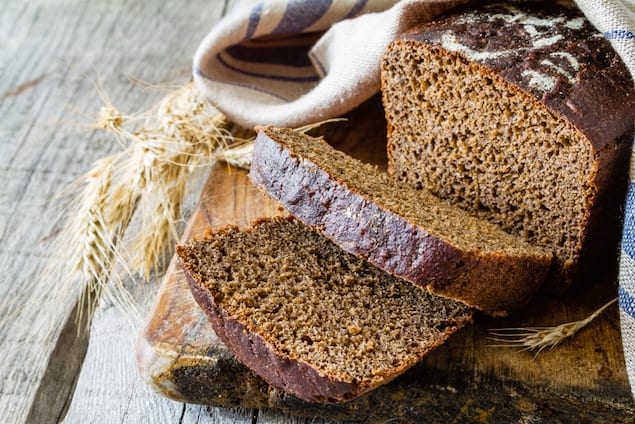 Shutterstock: Oleksandra Naumenko
Iceland's Rye Bread
Every Nordic country has their own take on the dense rye bread, but Iceland's baking technique makes it a bit quirkier. While it can be baked in a pot, most, including Chef Thrainn, choose to bake the dough using geothermal energy. Placed in a wooded container, the bread is buried underground and steamed until done by using the heat from Iceland's many hot springs. Serve the bread with just butter, pâté or pickled herring. Try this recipe.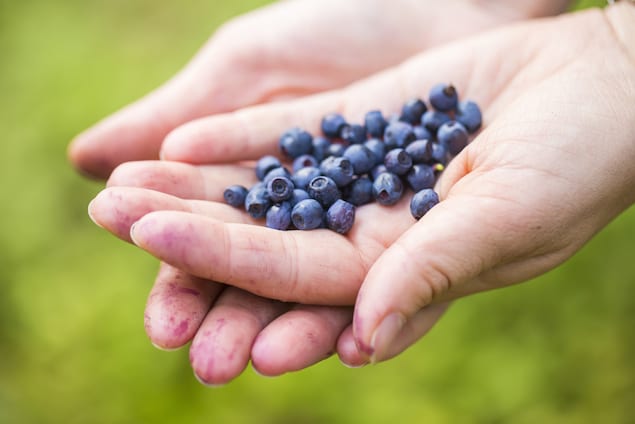 Shutterstock: Milosz_G
Blueberry Hunting
Yes, we have blueberries in the US, but they are nothing like the purple berries that can only be foraged on the ice island. The act of venturing out to find the coveted fruit is known as, "Berjamó". With a vibrant flavor, the wild berries not only provide a superior taste, but also a chance to explore the wild landscape of the country. Chef Thrainn will be highlighting the wild berries simply during NORTH Festival, serving them beside skyr.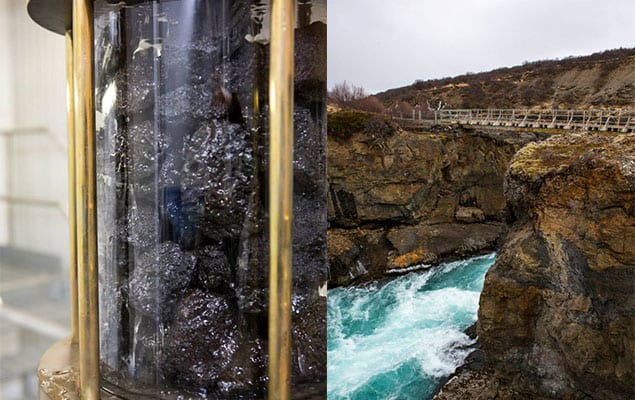 Lava rocks and fresh water used to make Reyka Vodka
Smooth Drinks
Iceland has all the natural resources needed to make the smoothest liquors. For example, Reyka Vodka relies on the clear arctic spring waters that are naturally filtered through lava rock to create the purest, clearest, flavorless vodka they are known for.
Spend your weekend at NORTH Festival and join us for a delicious Icelandic brunch. Chef Thrainn's menu will offer a taste of a unique region of the world, with traditional Icelandic ingredients presented in new ways.
BUY TICKETS FOR THE "TASTE OF ICELAND" BRUNCH WITH CHEF THRAINN:

During the evening, the NORTH pop-up transforms into a fun dining space for a once-in-a-blue-lagoon dinner prepared by Chef Thrainn. Presented by Iceland Naturally, his menu will offer guests a taste of a beautiful region of the world. Plus, Iceland's favorite vodka brand, Reyka, and mixologist Noah Heaney let us in on the secrets of smooth cocktail making while featuring drinks made with iconic Nordic ingredients.
BUY TICKETS FOR THE "TASTE OF ICELAND" DINNER WITH CHEF THRAINN: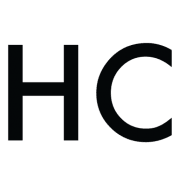 NORTH Festival
NORTH is the first ever Nordic Food Festival to be held in New York City. At NORTH, you will have the chance to taste the food from some of the most famous Nordic chefs, learn how to cook Nordic specialities and be inspired by master classes featuring the best of what the Nordic region has to offer.