PARTNER POST: Let Blue Apron help you keep things simple when it comes to dinner. Have your next nutritious meal delivered straight to your door.
Have you tried a meal delivery service yet? If not, it's time you give Blue Apron a try. There is nothing like getting fresh food delivered to your doorstep! Plus, get the recipe for these easy shrimp and shiitake dumplings.
Give yourself more time to plan, prepare or just relax. Head over to Blue Apron for $30 off your first order or three meals free. You'll be eating delicious meals like this!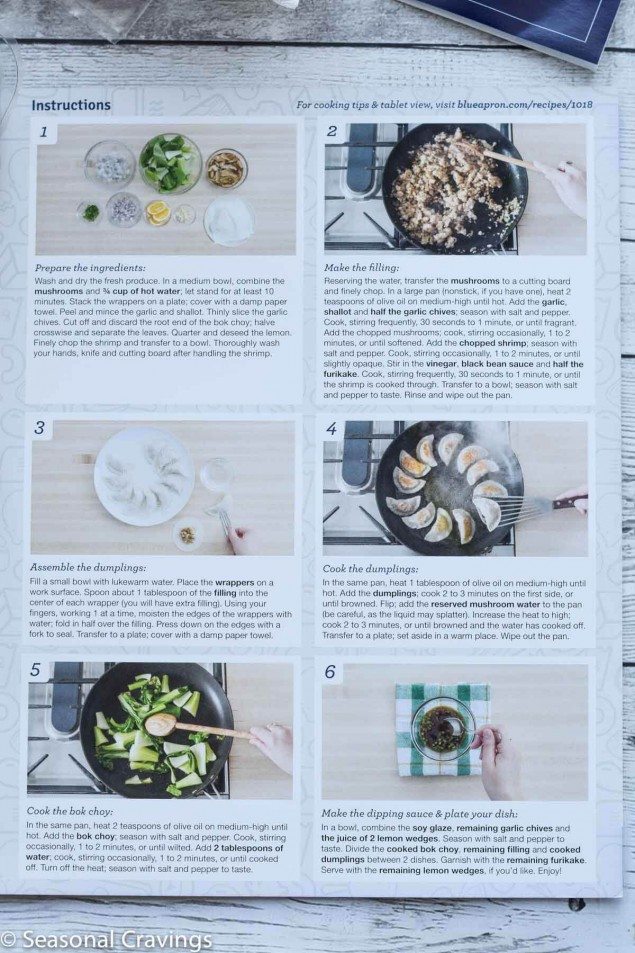 What are your hopes and dreams for the New Year guys? One of my goals is to get better about meal planning. My weeks go so much more smoothly when I have a list of dinners written out, even when I scribble it on a post it. I know exactly what to shop for and I feel less stressed because it's one less thing I have to worry about. Then I can go on autopilot to basketball, volleyball and scouting events without constantly thinking about what we will eat for dinner when we finally get home.
One way to remove the dinner stressor completely is to use a meal delivery service. Can you imagine not having to think about meal planning at all? Fresh food just shows up at your doorstep! It's seriously the greatest thing ever.
I decided to try Blue Apron because I have heard such great things about it. Did I mention how fun it is to get that box…filled with fresh veggies, garnishes, spices, sauces and the most beautiful hormone-free meat? It's the closest I'll ever get to having a personal chef.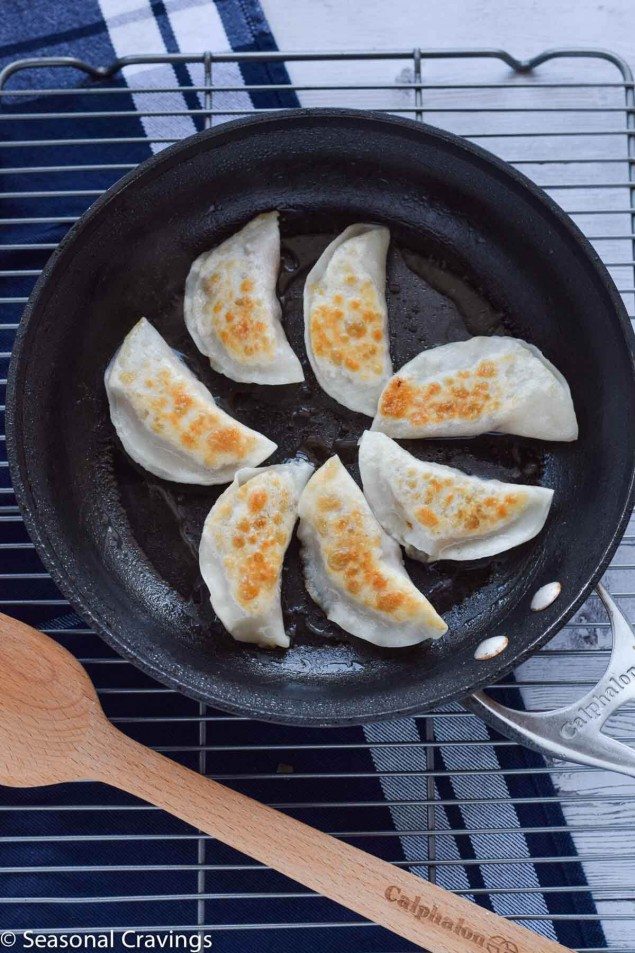 I can't tell you how happy I was to get this box full of three meals with fresh food and ingredients already portioned out and wrapped in these cute wrappers. The ingredients were beautiful from the trimmed meat to the perfectly ripe Meyer lemon. The soy glaze was just the amount I needed so I didn't have to buy a huge bottle that would sit in my pantry and collect dust for the next six months.
You have those bottles in your pantry – you know you do!
The directions are idiot proof. Trust me with a photo for each step of the recipe no one could mess this up. It can look overwhelming at first but it's really quite easy.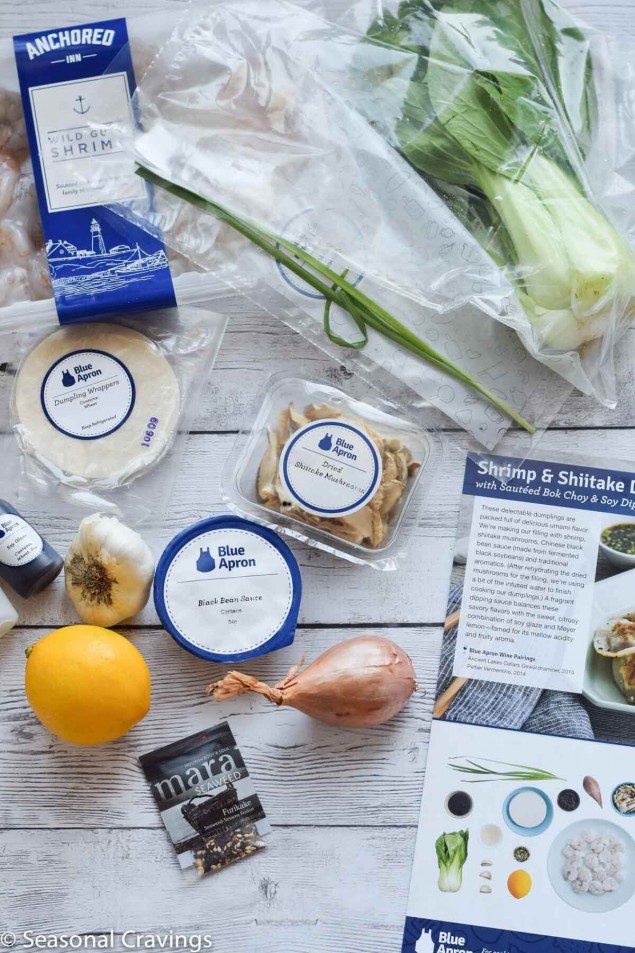 The meals I chose were…
Vietnamese Meatballs with Sweet Potato Noodles & Daikon Radish
Shrimp and Shiitake Dumplings with Sauteed Bok Choy & Soy Dipping Sauce
Seared Chicken with Roasted Honeynut Squash & Garlic Rice
One of our favorites was the Vietnamese Meatballs with Sweet Potato Noodles. I had never even heard of sweet potato noodles but they were a huge hit with all of us.
See Also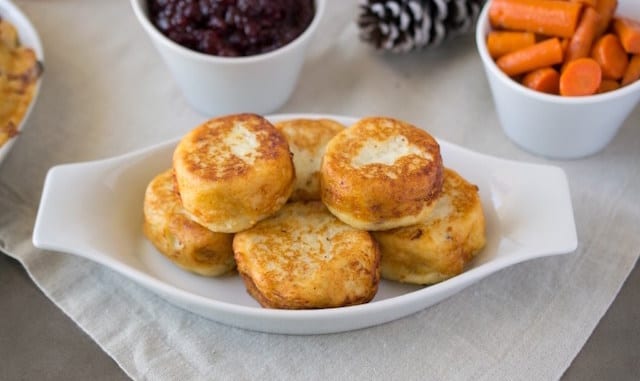 What really takes those meatballs over the top is the aromatics; lemongrass, scallions, and fresh ginger. I would never buy these items unless it was a special occasion because I know I would waste them. However, that's what really takes these meals over the top. They give you the best restaurant quality ingredients in perfectly portioned out sizes so there is no waste.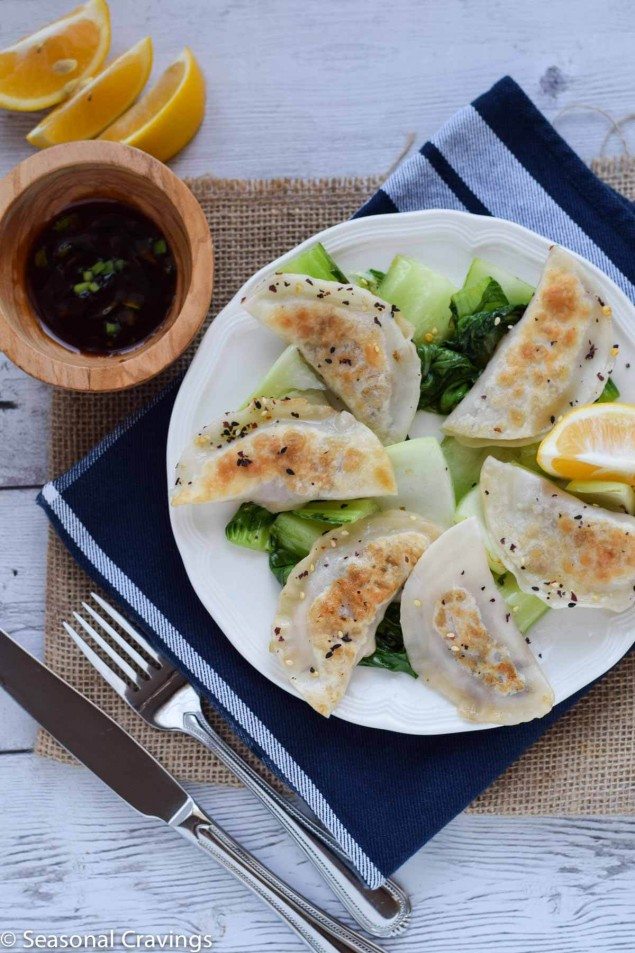 The Shrimp and Shiitake Dumplings had great flavor. These were more hands on and if I had to choose again I wouldn't pick a meal that took so long to prepare. I had to make the filling, fill each dumpling, saute them and then finish them off with a steam. They were very good but it wasn't enough dinner for me. Once the bok choy sauteed it really shrunk down so I would have liked more of that.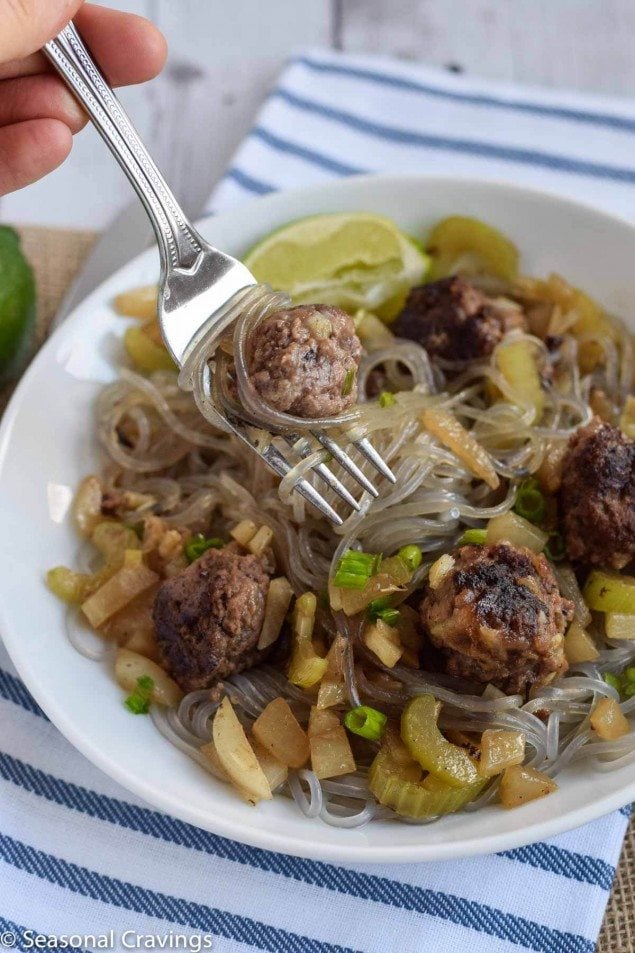 Karen Kelly
I am a blogger, photographer, recipe developer and mom. With three kids keeping me busy, I am always looking for easy, healthy dishes that can be prepared quickly.