Earl Grey Tea Panna Cotta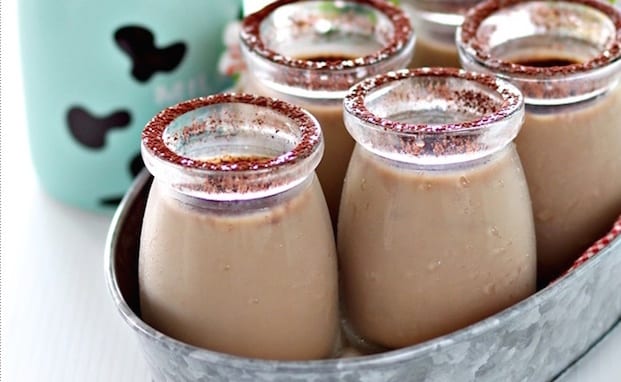 When the temperatures are too high for a cup of tea, make a cool panna cotta dessert infused with the teabags.
By Ann Low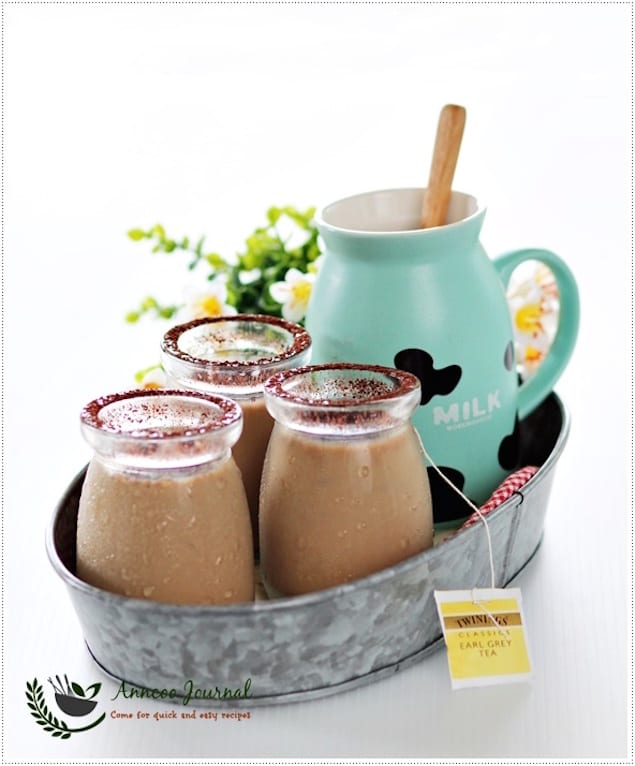 Here is a very simple recipe using Earl grey hot tea to transform into a cool dessert. Just chill the panna cotta few hours before meal time and serve with a dust of cocoa powder. Then enjoy a cup of this silky smooth dessert to cool you down in this hot weather.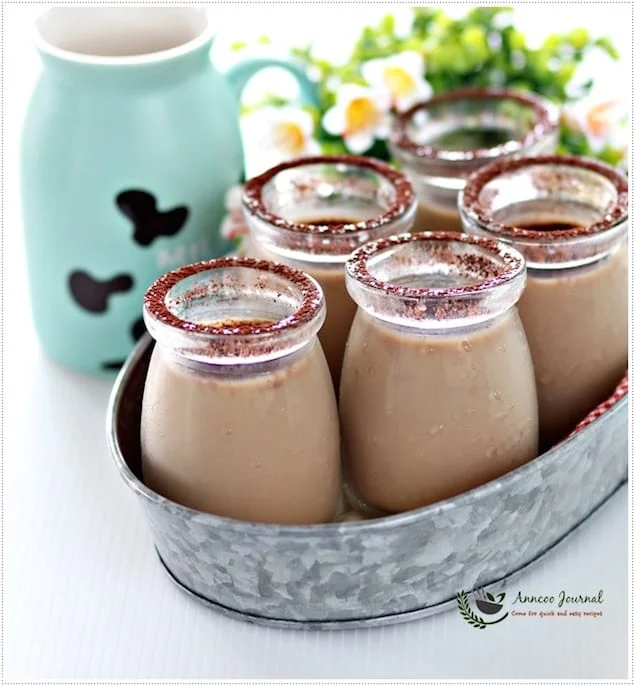 Earl Grey Tea Panna Cotta
When the temperatures are too high for a cup of tea, make a cool panna cotta dessert infused with the teabags.
Ingredients
8 Earl Grey tea bags, take out the tea leaves from bags
250ml (8.45 fluid ounces) water hot water
1 tbsp gelatin soak with 1 tbsp water
7.5 tbsp light brown sugar
350ml (11.8 fluid ounces) fresh milk
Instructions
Place Early grey tea leaves in a small pot. Pour into hot water and cover with a lid, leave to infuse for 10 minutes.
Add in brown sugar, stir well and bring to a boil under medium heat. Then add the soaked gelatin into it and stir well till gelatin melted, off heat.
Lastly pour in fresh milk, mix well and pass through a sieve, drain well. Use spatula to press down hard to get any extra liquid out.
Pour tea milk into serving cups and leave to chill in the refrigerator for few hours to set.
Dust some cocoa powder over pudding before serving.
Ann Low
Ann Low is the author of Anncoo Journal, and loves to bake and cook for both family and friends. She acquired a strong passion for culinary skills from a very young age by watching her grandmother prepare delicious meals for the family. Ann believes that baking is an art and she wants to share her baking and cooking experiences with everyone in the world.