There's nothing wrong with frying up a plateful of crispy strips, but for true devotees of the crunchy, salty stuff, we have unique ways to feature bacon on your table.
By Jeanette Morelan
This article has been posted with permission and originally appeared as What's Shakin'? 15 New Ways to Love Bacon on Relish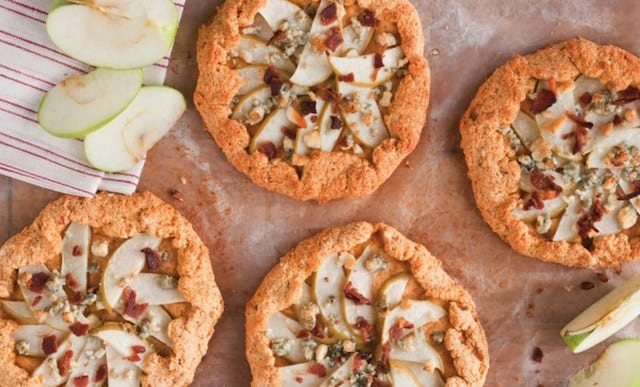 Mark Boughton Photography / styling by Teresa Blackburn
Apple, Bacon, and Cheese Dinner Pies
Tart Granny Smith apples, crumbled blue cheese and crumbled smoky bacon join forces to create the ultimate salty-sweet dinner pies. See the recipe.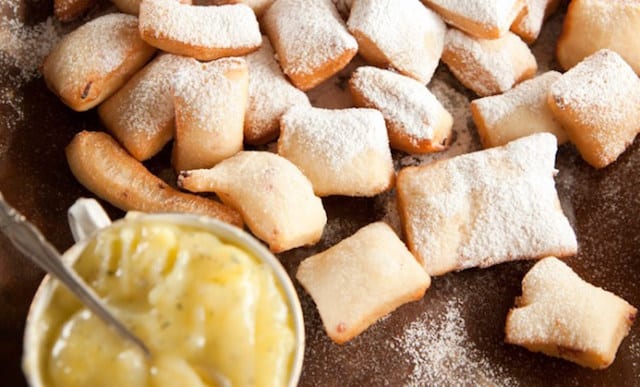 Libbie Summers
Bacon Beignets
These fluffy New Orleans-inspired pastries only get better with the addition of bacon. Serve alongside a creamy lemon thyme curd for a contrasting kick of tartness. See the recipe.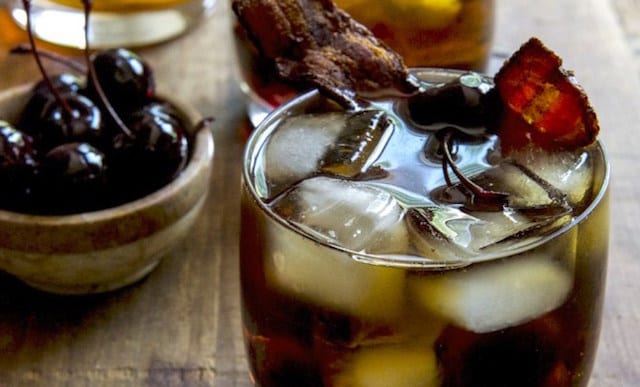 Jessica Merchant
Bacon Manhattan Cocktail
Bacon in our booze? Yes, please! A slice of cinnamon sugared bacon is the perfect garnish to this classic cocktail. See the recipe.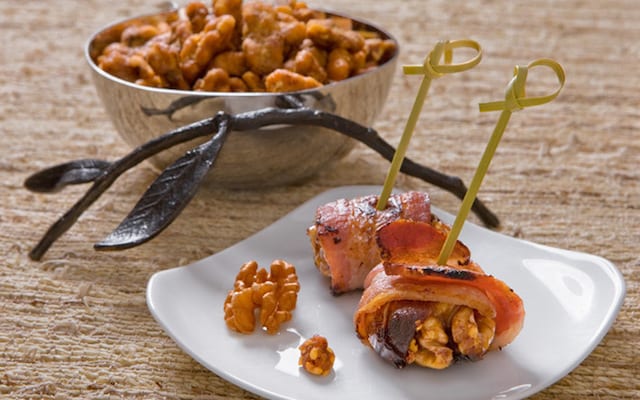 California Walnut Board
Bacon Wrapped Walnut Stuffed Dates
The sweetness of Medjool dates pairs perfectly with the natural saltiness of bacon, while toasted walnuts add just the right amount of crunch. See the recipe.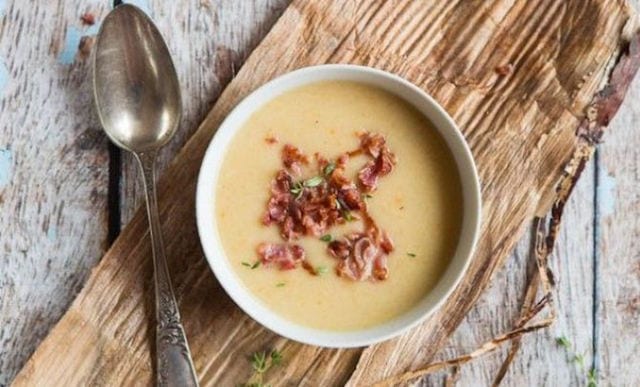 Simone Van Den Berg
Bacon Cauliflower Coconut Soup
We're up for a crumbled bacon garnish on just about any of our favorite soups, but here, it's a perfect compliment to every creamy spoonful. See the recipe.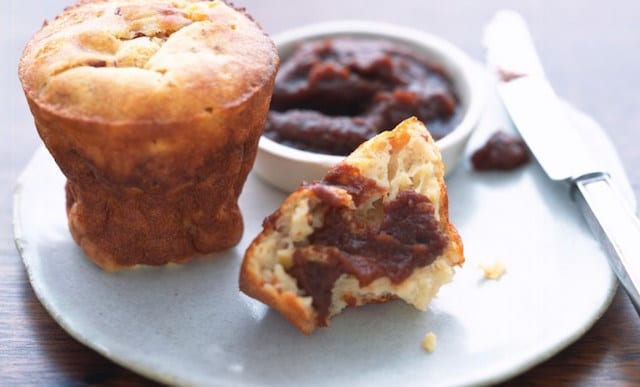 U.S. Apple Association
Apple Bacon Popovers
Popovers laced with bacon make for the perfect savory breakfast pastry—but we like ours slathered with a generous layer of sweet apple butter. See the recipe.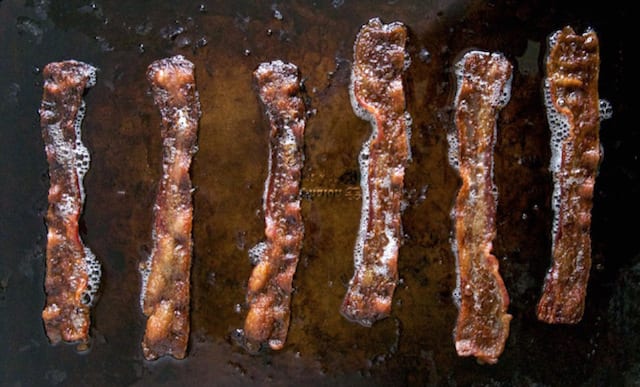 Jessica Merchant
Cinnamon Sugared Bacon
Another salty-sweet bacon treat, this candied bacon makes a decadent addition to anything from breakfast pancakes to smoky bourbon cocktails. See the recipe.
See Also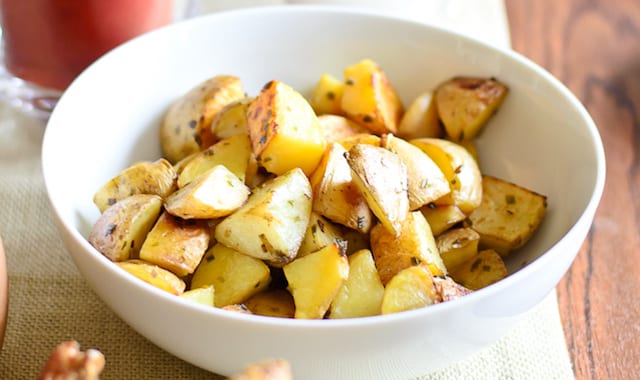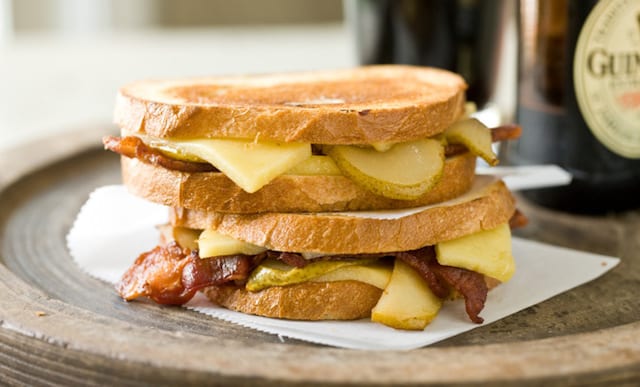 Mark Boughton/styling: Teresa Blackburn
Grilled Cheese with Bacon and Caramelized Pears
Looking for a new spin on your favorite sandwich combo? The search ends here. Smoked bacon and caramelized pears are all you need to take a classic grilled cheese from zero to hero. See the recipe.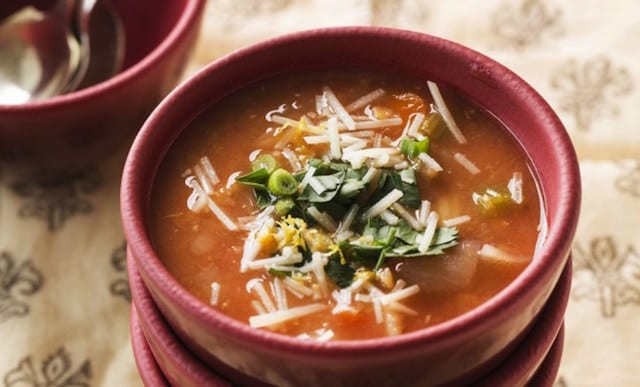 Lara Ferroni Photography
Lentil Soup with Bacon and Orzo
This hearty soup is the perfect comfort for the winter months. Serve with plenty of crusty bread, and you're in business. See the recipe.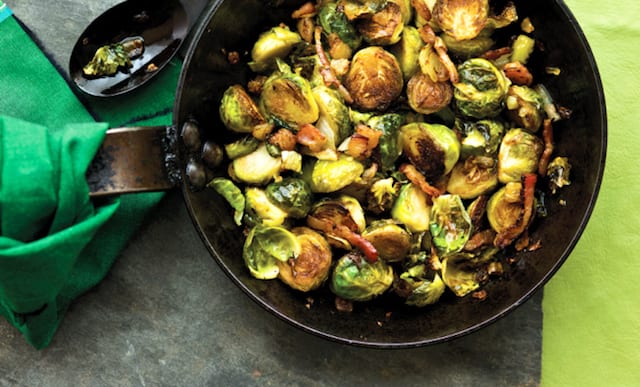 Roasted Brussels Sprouts with Bacon
You might not have liked them as a kid, but adding bacon to roasted brussels sprouts makes for a very grown up side dish. See the recipe.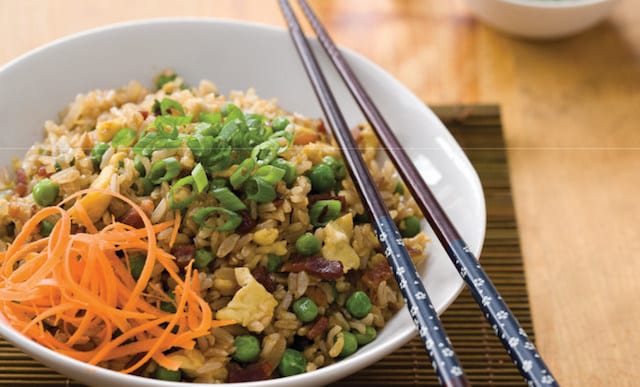 Courtesy of Quirk Books
Bacon Fried Rice
Easy Asian stir fry gets an extra kick of comfort, courtesy of salty, crunchy bacon. See the recipe.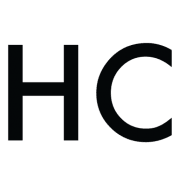 Relish
Offering more than 14,000 recipes plus features and DIYs on cooking, dining and entertaining, Relish celebrates America's love of food. Relish is about honoring cooking traditions while exploring new trends and ideas, which is why millions of people turn to both Relish.com and Relish Magazine for special occasion recipes, quick and easy weeknight suppers and culinary adventures.