Natalie McLaury considers herself a bit of a hoarder when it comes to magazines. Never one to pass up a good deal on a subscription, it's to the point where she now finds herself receiving a magazine in the mail several times a week. Most of the time, she rips out pages of recipes but fails to actually create the recipe in her kitchen. Not anymore! Join Natalie as she cooks the magazines.
By Natalie McLaury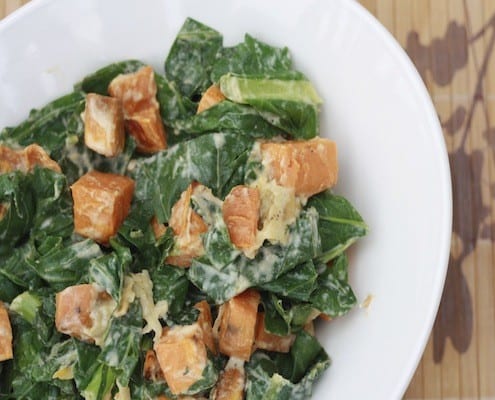 I was flipping through the Epicurious app on my phone when this recipe caught my eye. Admittedly, it was the word "kale" that grabbed my attention. Regular readers of this blog know I love the superfood! I set out to make it that weekend, but ended up putting my own spin on the recipe. Sweet potatoes instead of regular and collard greens instead of kale (the horror! Our grocery store was out!).
I wasn't quite sure how the different elements would work together, particularly the lemon tahini dressing. The finished product proved me wrong. I loved the slivers of roasted garlic, the Parmesan-crusted potatoes, and the earthiness of the greens. I will say if you aren't a huge tahini fan you may not like this because its flavor is pretty prominent in the dressing (though you could also add extra lemon).
See Also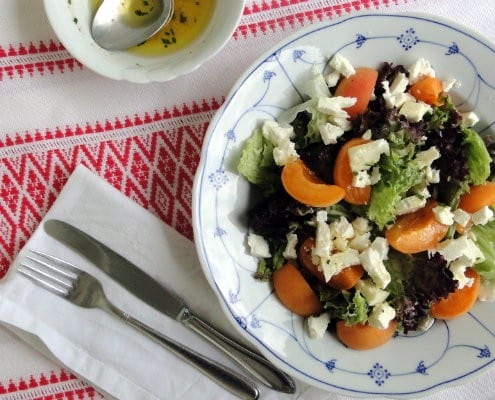 Worried about that whole jar of tahini you'd have to buy to make this salad? You can also use it in sweet potato butter, warm butternut squash and chickpea salad, and edamame hummus (or any of your favorite hummus recipes).

Wilted Greens and Sweet Potato Winter Salad
A savory side salad featuring roasted sweet potatoes and wilted greens tossed in a lemon garlic dressing.
Ingredients
2 pounds sweet potatoes, peeled and cut into 1-inch pieces
⅓ cup olive oil
4 garlic cloves (3 thinly sliced and 1 minced)
1 tsp salt, divided and ½ tsp pepper
⅓ cup grated Parmigiano-Reggiano
¼ cup well-stirred tahini
2 tbsp water
3 tbsp fresh lemon juice
¾ pounds greens, stems and center ribs discarded and leaves thinly sliced
Instructions
Preheat oven to 450F. Toss potatoes with oil and ½ tsp each salt and pepper. Place on a foil-lined baking sheet in one layer. Roast, stirring once, for 10 minutes. Add sliced garlic and roast for an additional 10 minutes. Sprinkle with cheese and roast for 5 more minutes, until cheese is melted and slightly golden).
Meanwhile, in a blender, food processor, or with an immersion blender, puree tahini, water, lemon juice, minced garlic, and ½ tsp salt. Puree until smooth, adding a bit of water if too thick.
(Do step 3 only if you prefer more wilted greens) Place greens in a large saucepan with a few tbsp water over medium-high heat. Cover to steam. Stir occasionally, until greens are wilted.
Toss greens with hot potatoes and any remaining garlic and oil from the pan. Toss with the dressing and season with salt and pepper to taste. Serve immediately.
Notes
adapted from Gourmet December 2008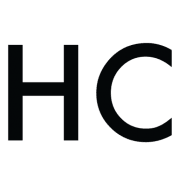 Natalie McLaury
Natalie McLaury is a St Louis based food writer with a passion for real food and experimenting in the kitchen. Her cooking ranges from healthy three course meals to decadent desserts, and she shares many of her food tips and recipes on her successful The Sweets Life blog . As an avid runner and fitness expert, she also gives the occasional tips on how to combine a serious interest in health with a sweet tooth.