Bring your snack to life with these tropical-tasting coconut lime bites loaded with nuts for a boost of protein.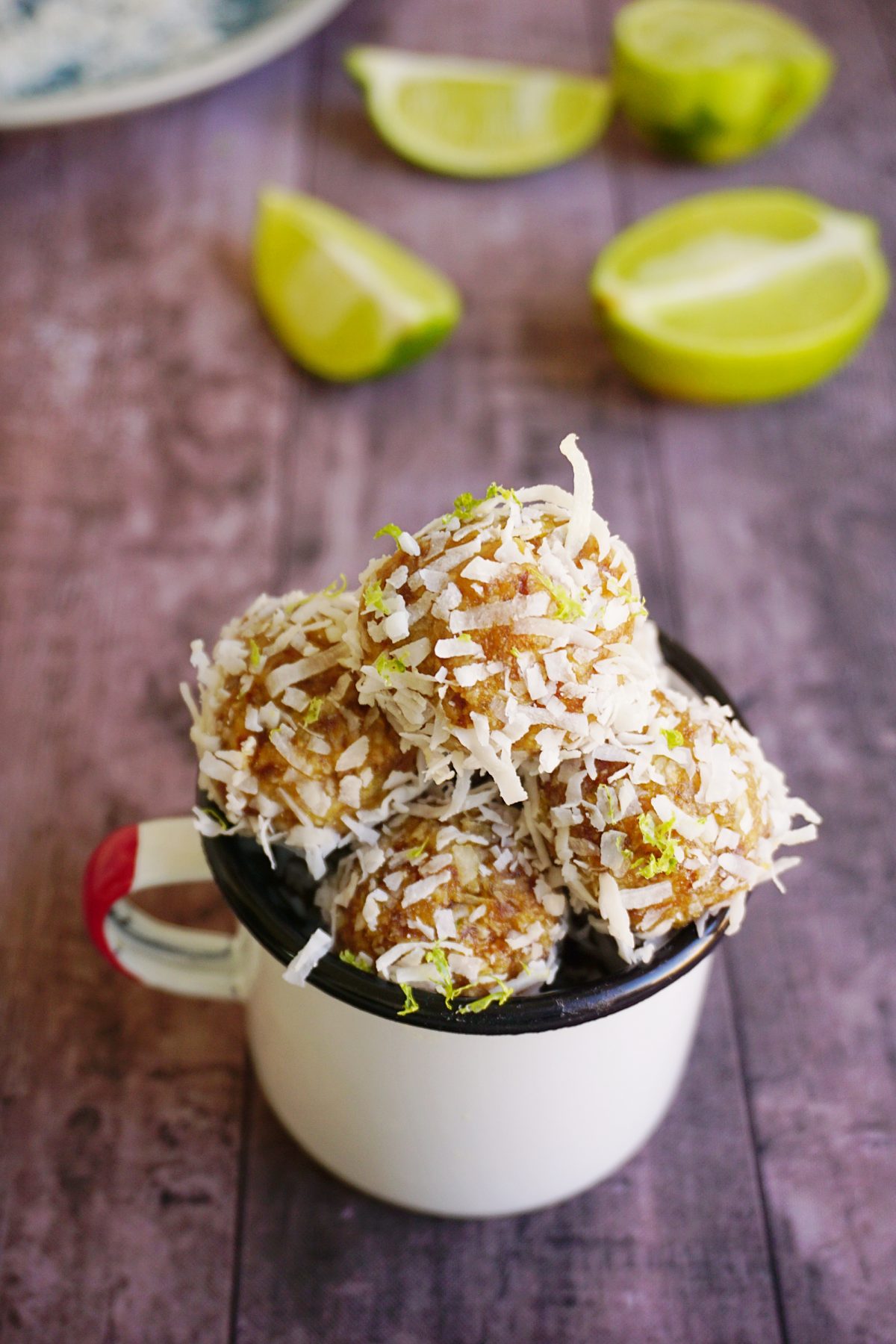 Let's go a bit tropical today! How many of you love fruity tropical flavors? I love the coconut and citrus flavor combination.
After two months of gluttony and eating sweets pretty much every day, I had to get back on track. I felt like I was losing my desire to be healthy again, so I decided to make these easy yet delicious and without the extra calories.
Enjoy these nutty, sweet and delicious coconut and lime energy balls. You can adjust the lime flavor, or substitute it with lemon, orange or another citrus flavor.

Coconut Lime Bites
Ingredients
½ cup raw almonds
½ cup raw cashews
1½ cup Medjool dates (soak in warm water first if very dry)
⅔ cup unsweetened fine coconut
½ teaspoon vanilla extract
2 tbsp fresh lime juice (approx. 3 limes)
1 tsp fresh grated lime zest
Instructions
Place the cashews and almonds in a food processor and mix until mostly broken down.
Add the dates and process until a dough forms.
Add the coconut, vanilla extract and lime and process until well mixed.
Roll into balls and cover them with coconut if desired. Store them in the fridge in an airtight container.