Sometimes the guessing game of making a dish can be fun. Without too many guidelines, improvisation and tweaking can create an entirely new dish made specially by you!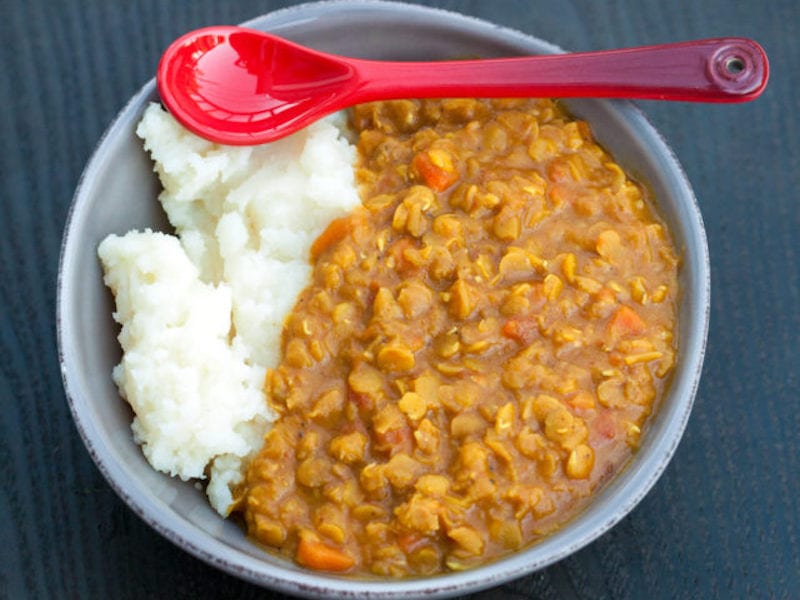 I really don't know if this is any sort of traditional way to make a dal dish, but I really wanted lentils with coconut milk mixed in, and then I felt like curry was a natural pairing. But you know what? Sometimes I feel like my very best dishes are born out of a weird, random craving I have that I have to then figure out how to satiate it.
So, ever since I made my Ethiopian Feast, I've been drooling over the Berbere Lentils that I made. I knew I wanted to make another heavily-spiced lentil dish, but wanted some creaminess—coconut milk to the rescue!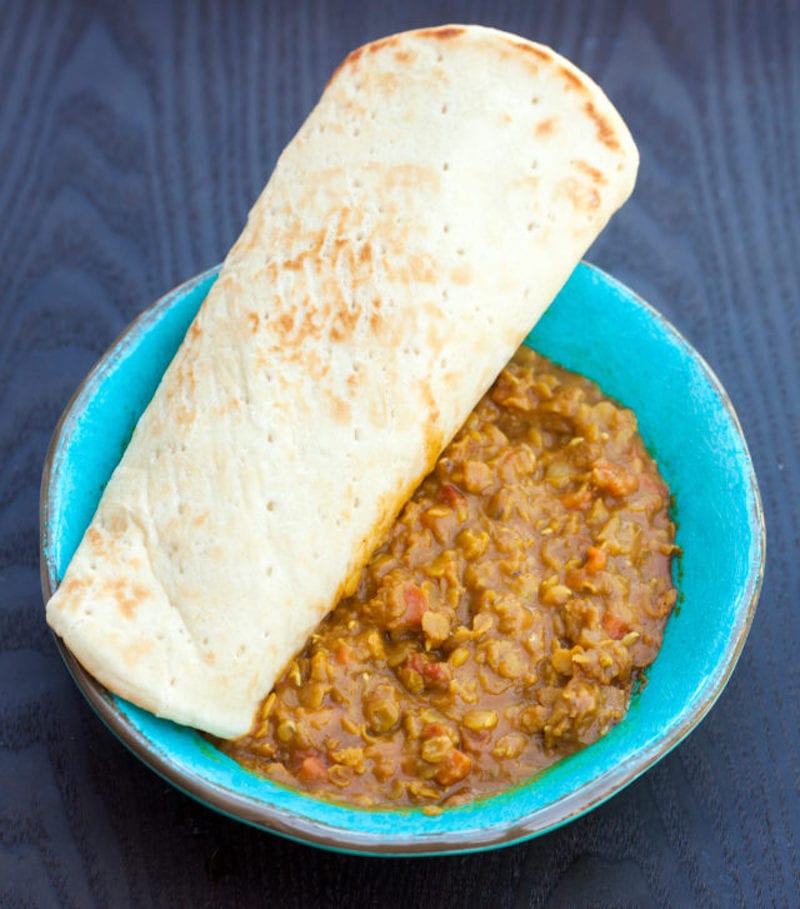 You guys, these turned out SO freaking good. I'm kind of obsessed with them (uh, good thing, too, because this recipe makes a ton). I used my homemade curry powder which has quite a kick to it, but the sweetness of the tomatoes, and the fat of the coconut milk tempers it. There's also a lot of fresh ginger and garlic in here for extra flavor, carrots for texture and sweetness, and my homemade vegetable stock for lots of depth (I use porcini powder in my veg stock that adds an umami quality).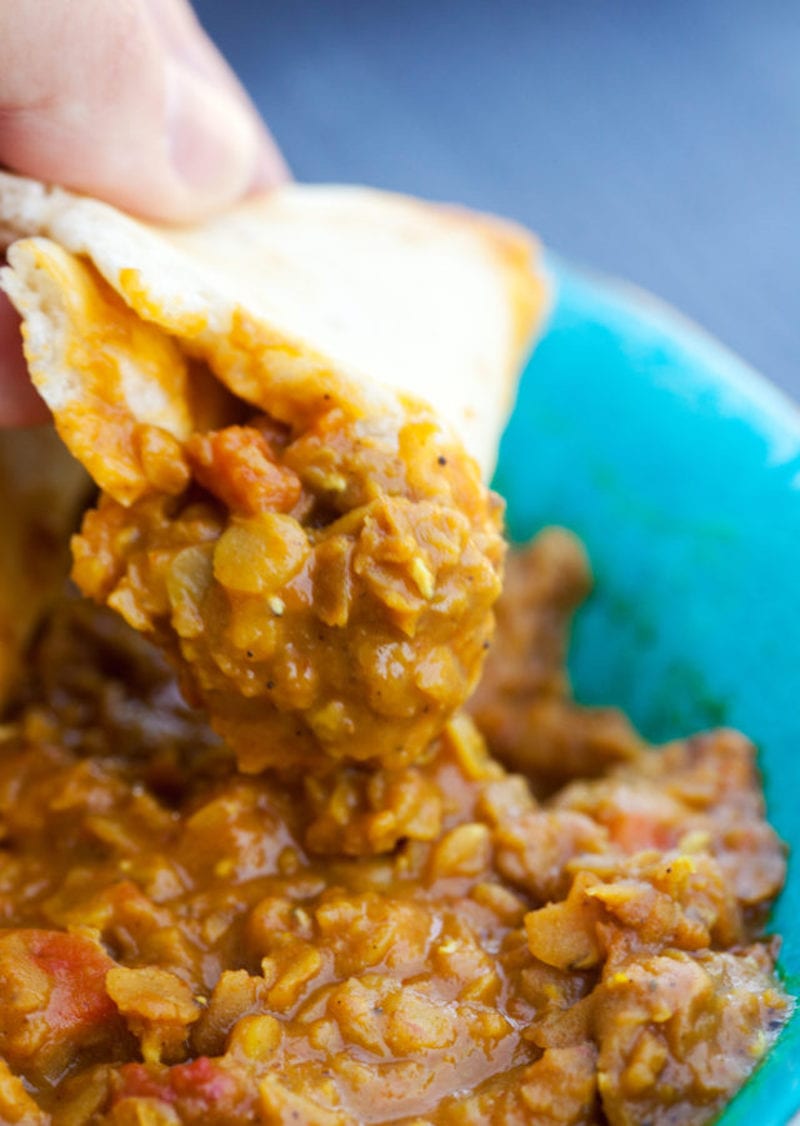 The great thing is that this dal can be served on or with almost anything. I liked it over simple mashed potatoes (is that weird? it's kinda weird-sounding, but I promise it's amazing), or with lightly griddled flatbread, but it would be perfect with basmati rice, couscous,or really any sort of grain. You could even eat it just on its own like a stew of sorts. Whatever floats your boat!
Print
Author:

Rachael Dart

Category:

Main
2 tbsp

vegan butter

3

–

4

medium carrots (diced)

3

cloves garlic

2

– inch knob fresh ginger (peeled)

2 tbsp

curry powder

1

28- oz can whole tomatoes

13.5 oz

can full fat coconut milk

1

and 1/2 cups vegetable stock

1

and 1/2 cups water

2 cups

red lentils (rinsed)
kosher salt
to serve: mashed potatoes (warm flatbread, rice, couscous, etc.)
Instructions
In a large dutch oven, heat the vegan butter over medium-high heat. Add in the carrots and a pinch of salt, and cook, stirring occasionally, for about 5 minutes.
Meanwhile, in a food processor, process the ginger and garlic until minced.
Add the garlic-ginger mixture, and the curry powder to the carrots and cook, stirring for 1 or 2 minutes until fragrant.
Add in the can of whole tomatoes, the coconut milk, the vegetable stock, and the water, and bring to a boil. Add in the lentils and reduce heat to a simmer. Cook for around 30 minutes, stirring occasionally and breaking the tomatoes up with the back of your spoon, until the lentil are cooked through and it resembles a thick stew. Taste, and add salt as necessary.
Serve with accompaniments of choice!
Rachael Dart
Rachael Dart is a freelance writer and food blogger living in Seattle. After earning her BA in English from the University of Washington, she quit her short stint as a Technical Content Writer to focus on food full-time! On her food blog, Spache the Spatula, she shares recipe creations and adaptations with personality and attitude.