Laura Davis digs into the coconut-oil-bad-or-good debate, and ends up serving a delicious recipe for coconut bread.
By Laura Davis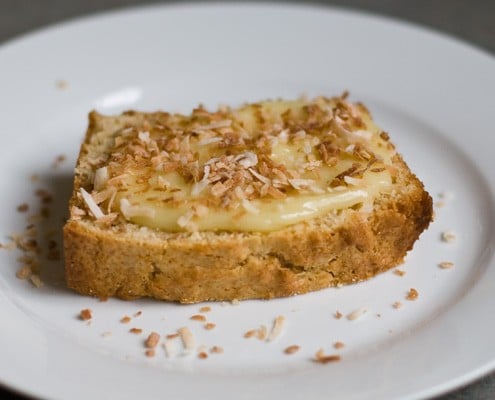 On March 1, I was reading a New York Times article on coconut oils, Once a Villain, Coconut Oil Charms the Health Food World, which was stating how vegans and persons with specific dietary needs had been using virgin coconut oil to make cakes and cake frosting, pie crusts, baked goods and sautes to achieve better quality and flavor. It also mentioned that coconut oil is not the villain that it has been made out to be. It was the hydrogenated version, along with all the other hydrogenated oils that have been produced, that was really bad for you. Coconut oil got really picked on and tossed out of the party. There are other sources that suggest virgin coconut oil is a healthy oil and that societies that use them heavily in their diets do not have higher levels of heart disease than areas that consume a western diet like in the US, they are actually lower. There have been some long term studies in the US that concluded coconut oil does not increase heart disease.  There is a lot of interesting science behind these results.  I think this is all fascinating since we have been told to stay away from these foods because they are evil and they will kill you.
I should be enthralled, but instead of pondering this interesting nutritional information (info on saturated fats not being so bad for you has been coming out slowly for several years now), I had an epiphany, OK just an aha moment. Maybe coconut oil is exactly what that coconut bread that I made 7 to 10 years ago needed.  It was very lackluster in taste and I was soooo disappointed.  Would coconut oil add that extra level of flavor so the bread would taste like coconut, because why make a coconut bread that doesn't really taste like coconut?  That seems like wasted calories to me.
Amazingly. I knew exactly which cookbook of mine had the recipe (I have a few cookbooks!) and went right to it and then to the store for unrefined, virgin coconut oil.  It is now apparent that I never really gave up on this bread recipe, even though I should have after the first try.  It was really not good.  Maybe coconut has a "special place in my heart" and it was meant to be!
This recipe is adapted from The New Carry-Out Cuisine cookbook by Phyllis Meras.  This cookbook has many nice recipes from 113 different gourmet take out food businesses.  For the coconut bread recipe, I substituted 1 cup of white whole wheat flour for 1/2 of the AP flour.   The vegetable oil was replaced with virgin coconut oil which is a solid so I gently melted it and then added it to the wet ingredients.  I used 1 cup of 1% milk for the first loaf but replaced it with canned coconut milk for the second loaf.  So how did it come out?  Excellent.  Both breads had a nice coconut flavor.  I loved it.  It wasn't too sweet and the addition of vanilla enhances the sweetness and the coconut flavor.  The loaf made with the coconut milk was a bit moister and did not brown as much.  I already am thinking of other variations for this recipe, but that will have to wait until another time.
Coconut Bread
adapted from The New Carry-Out Cuisine cookbooK by Phyllis Meras
makes 1 loaf
1 cup (90g) grated sweetened coconut, lightly toasted
1 cup (120g) of unbleached all-purpose flour
1 cup (120g) of white whole wheat flour
3/4 (144g) cup of sugar
1 tablespoon baking powder
1/4 cup (0,6dl) of unrefined virgin Coconut oil
1 cup of milk or substitute unsweetened coconut milk
1 egg
1 teaspoon vanilla
Preheat oven to 350°F (175°C) degrees.
1. To toast the coconut:  Place the coconut onto a sheet pan and spread it out evenly.  When it is lightly browned remove from the oven and stir it around.  It will cook a tiny bit more out of the oven.  Once the coconut starts to brown, it can quickly burn so keep an eye on it. Make a little extra toasted coconut for other uses like over ice cream or with the lime curd that goes so well with this bread.  I am just saying.
2. Prepare a loaf pan with baking spray or by greasing the pan and then flouring it well.
See Also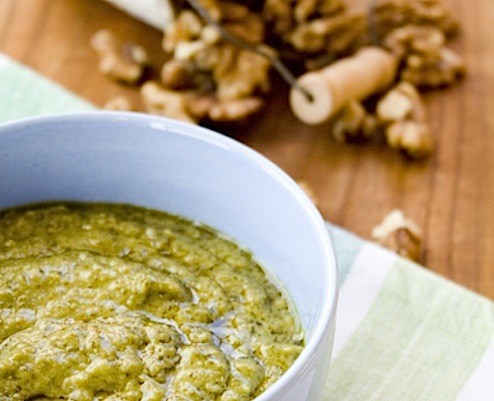 3. Mix the coconut, flours, sugar and baking powder in one larger bowl.
4. Warm the coconut oil just enough to melt it.  I did this by putting it in a metal bowl and placing it over my "simmer" burner on low.  It quickly melted.  After it cools a little, add the milk, egg, vanilla and mix together well.
5. Add the wet ingredients to the dry ingredients and mix until just blended.  Pour batter into the prepared loaf pan and bake in the oven for about 50 minutes or until a toothpick comes out clean.
6. Place on a cooling rack while still in pan for about 5 to 10 minutes and then remove from loaf pan.   Place on the baker's rack to cool.  This bread is delicious plain, with butter or if you are like me you will whip up some lime curd (recipe soon to come).  It is the perfect spread for this coconut bread and sprinkle it with some leftover toasted coconut.  Simply delicious.
Enjoy!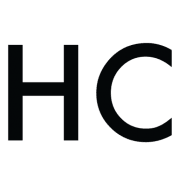 Laura Davis
Laura Davis is the author of the blog Sweet Savory Planet and has a life long culinary passion with southern roots originating in her home state of Alabama. She has a degree in nutrition from University of Texas at Austin.