Chocolate cravings are the hardest to resist, especially during the elimination phase of the AIP. Since on this stage cacao (a seed) is not allowed, not even a healthy bite of 100% dark chocolate (my favorite) is a good option to stop fancying chocolate candies and bars. Try these cookies made with carob instead.
And that's why I designed the recipe for these cacao free "chocolate" soufflé cookies, chocolaty shortbread shells filled with a smooth and luscious cream that replaces a typical chocolate filling with three healthy ingredients which you'll discover below in the recipe card.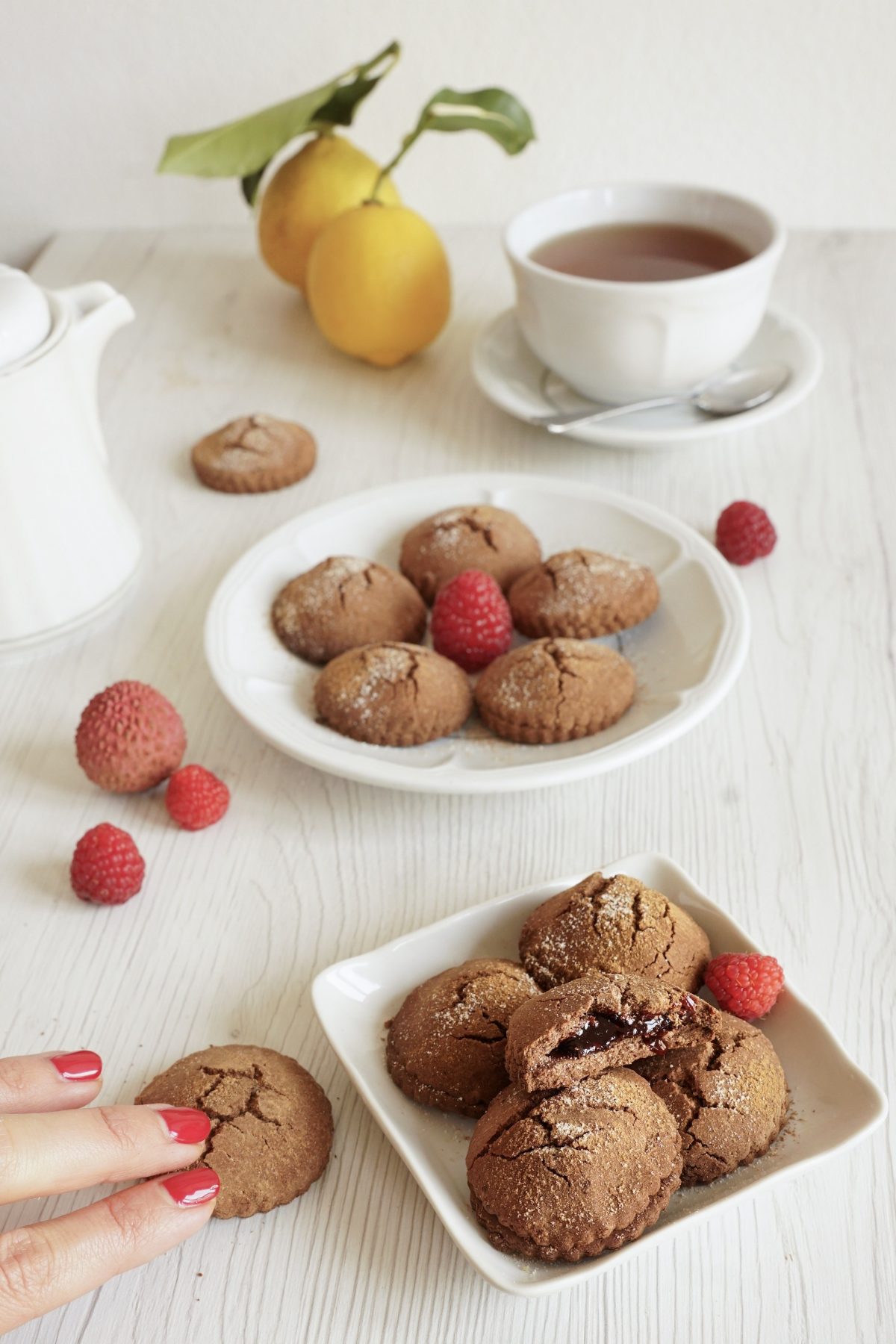 If you follow my Instagram Stories, you might remember that I created this recipe one night when I was craving a scrumptious chocolate treat, but I also wanted to create something that was compliant with the elimination phase of the Autoimmune Protocol (AIP), so that everybody could enjoy these cookies with me. My AIP Chocolate Bars could have been a good option too… but I wanted to bake something!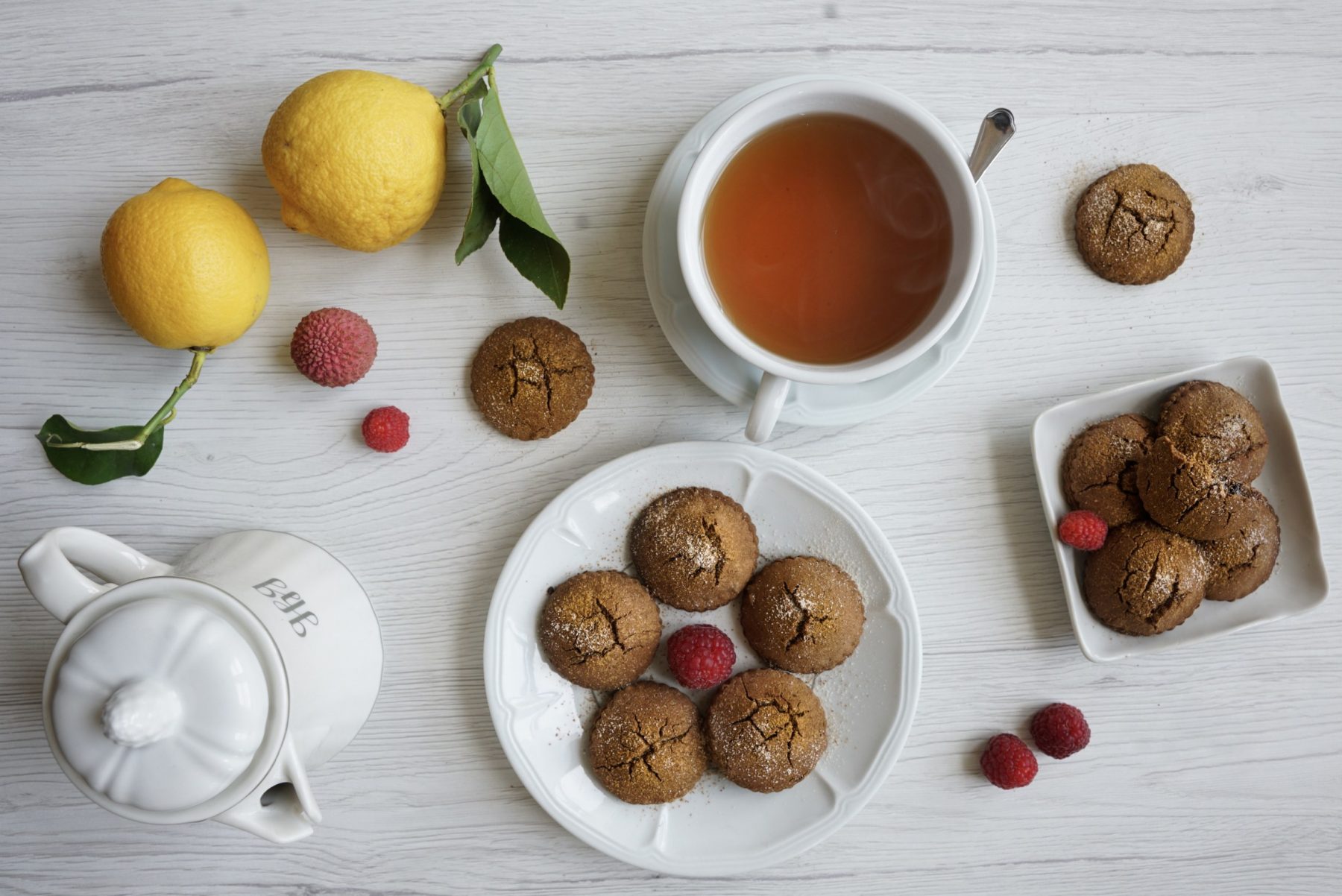 One of my biggest sources of inspiration for developing healthy recipes is to think about the confections I used to love as a kid and then roll up my sleeves to "healthyfy" them. This time the inspiration for these AIP cacao free "chocolate" soufflé cookies came from a traditional Italian breakfast pastry called Grisbí (Google them, they are so beautiful!!). But while these melt-in-your-mouth chocolate bombs, which people eat for a mouthwatering afternoon pick-me-up, aren't very nutritious, my healthy version of the originals is, as always, free from gluten, dairy, grains, paleo and compliant to the AIP.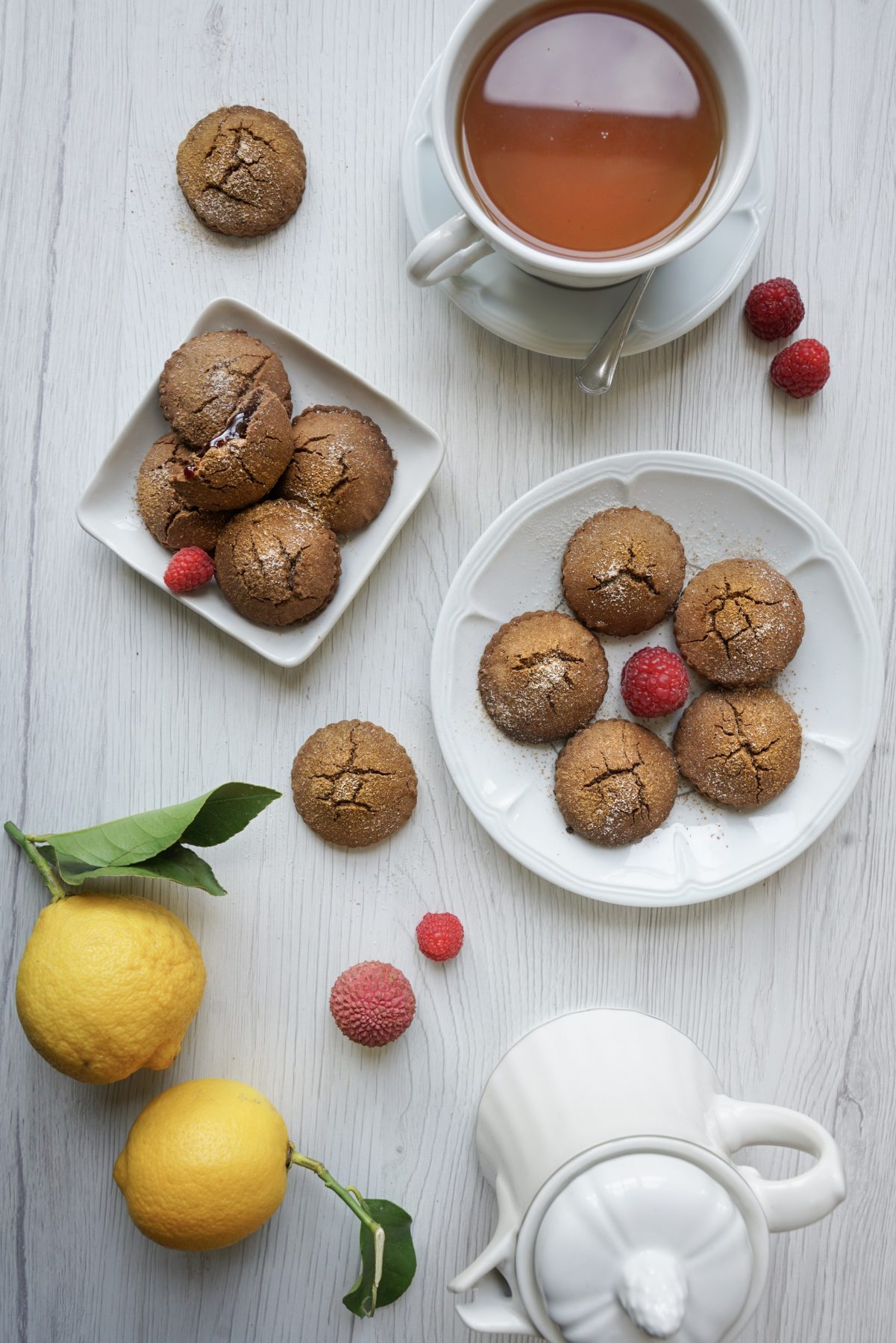 I hope you enjoy baking these cute little treats and that, whether you are on the AIP or not, they do help fix your chocolate craving with a healthy alternative.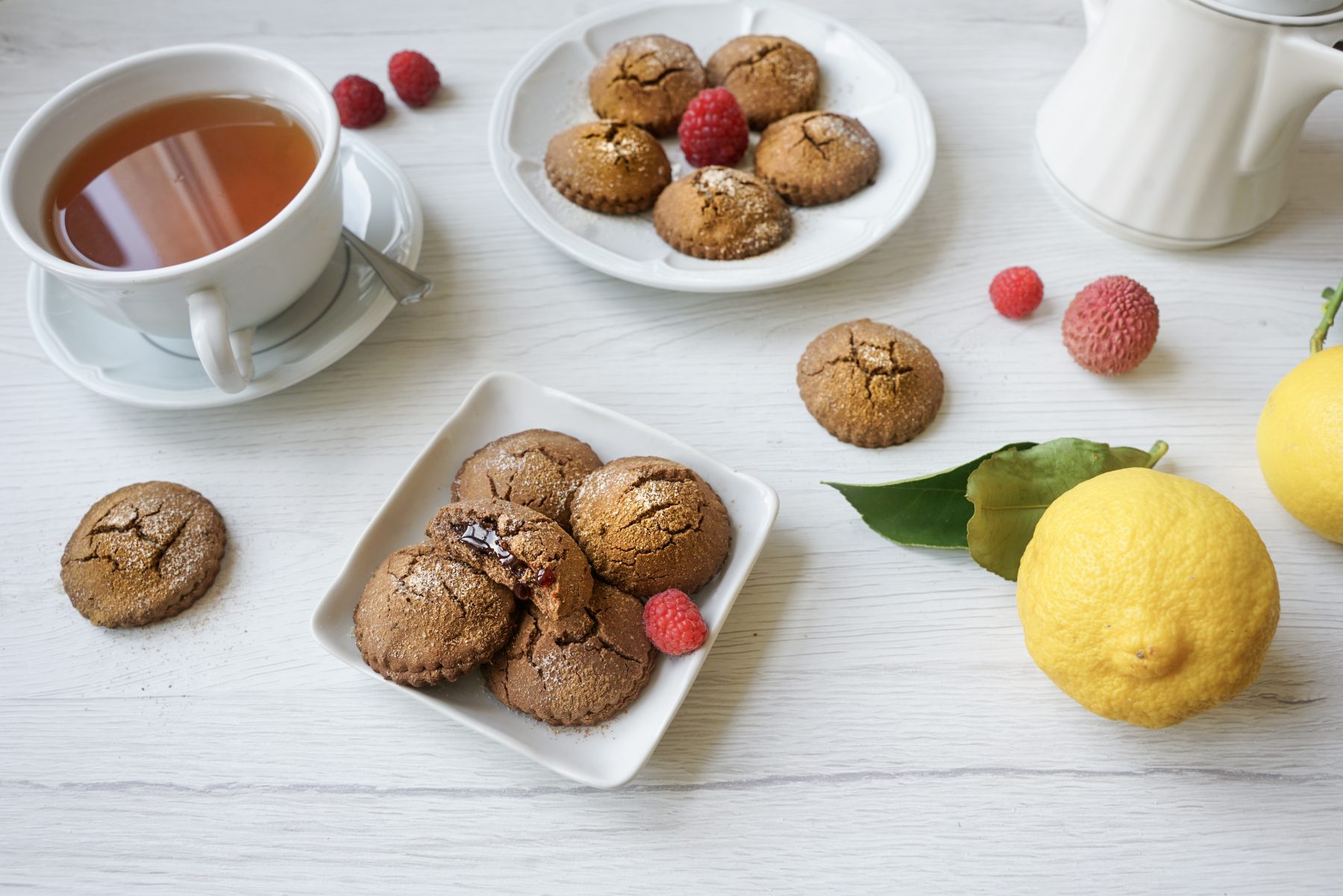 Print

Chocolate cravings on the AIP. Cacao Free Chocolate Soufflé Cookies
---
For the Pastry Shells:
70

gr Arrowroot Flour

50

gr Cassava Flour

30

gr Tigernut Flour

50

gr Coconut Oil

50

gr Coconut Milk

10

gr Carob Powder
*10 gr Cacao Powder (if on the AIP replace with Carob)

1 tbsp

Date Sugar

1 tsp

Vanilla Extract

1 tbsp

Rum (the alcohol will evaporate while baking)
For the Filling:
30

gr Dried Prunes

1 tbsp

Date Syrup

2 tbsp

Coconut Milk
* 5 gr 99% Chocolate (avoid if on the AIP)
Alternative Filling:
If you want to fill your cookies with a more traditional chocolaty cream (use the recipe for my AIP Nutella instead.)
For Dusting (optional)
1 tsp

Carob Powder

1 tsp

Coconut Flour (to create powdered sugar effect)
---
If you loved this recipe make sure to share with your friends through Facebook and pin it to your Pinterest board so that you can easily find it.
Have fun baking and don't let a chocolate craving compromise the hard work you have done on the AIP! The alternatives to replace chocolate are many! Did you know that can you even make hot chocolate?! You got this one!!
See Also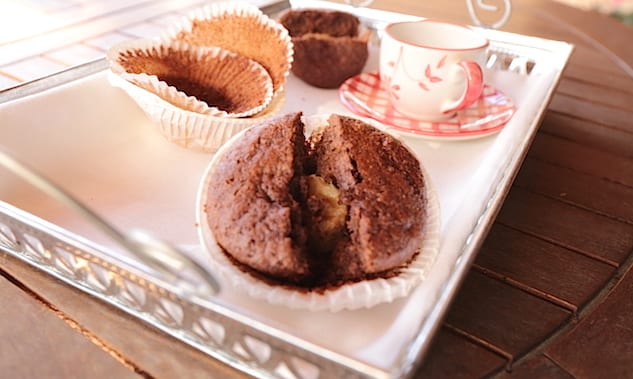 Lots of love from Italy!
Ambra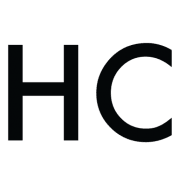 Ambra Torelli
Born and raised in Italy, Ambra is a healthy recipe developer, food and travel writer with a passion for healthy living and wellness. She is the founder of 'Little Bites of Beauty" and the author of the cookbooks "Healthy Italian Desserts Made Simple" and "The AIP Italian Cookbook". She shares her daily food & travel adventures on her Instagram @LittleBitesofBeauty