There are times when I crave for dishes that I grew up with, especially this one.  My mom makes one of the most delicious chicken curries and my sisters and I would eat at least two bowls of rice with some toasted bread to mop up that delicious sauce, leaving nothing but bones behind.
By Josephine Chan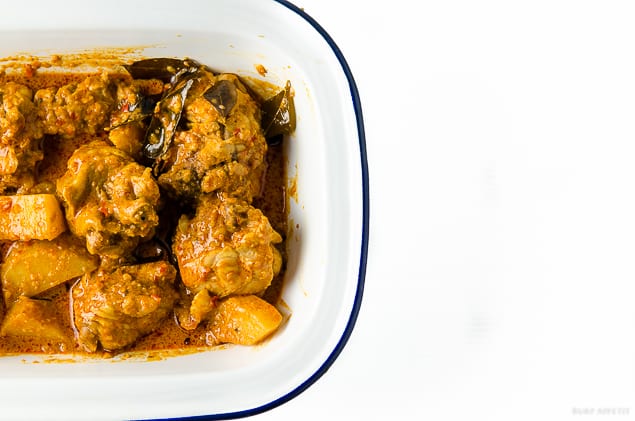 In Malaysia, curry is a staple dish for lazy people like me cause well … it goes all the way with a plain bowl of egg noodles, steamed rice or toasted white bread :)  And if you have extras, save it for breakfast, lunch and dinner the next day.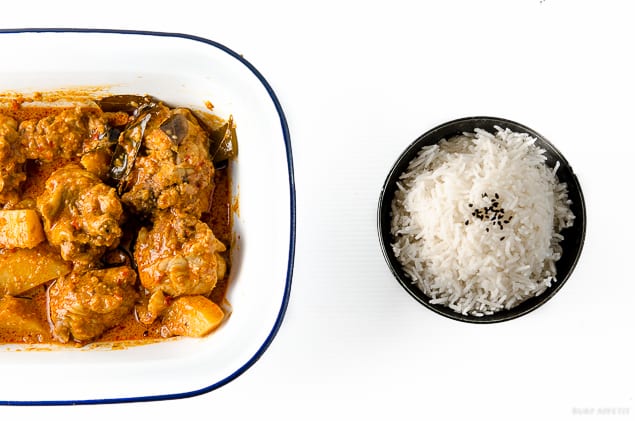 This dish reminds me of my mom, who makes the best curry chicken.  Every year when I go back to Malaysia, I would always request my mom to make this dish.  By making the curry paste from scratch, you get to taste the spices that goes into the curry and to have that fragrant aroma fill up the kitchen.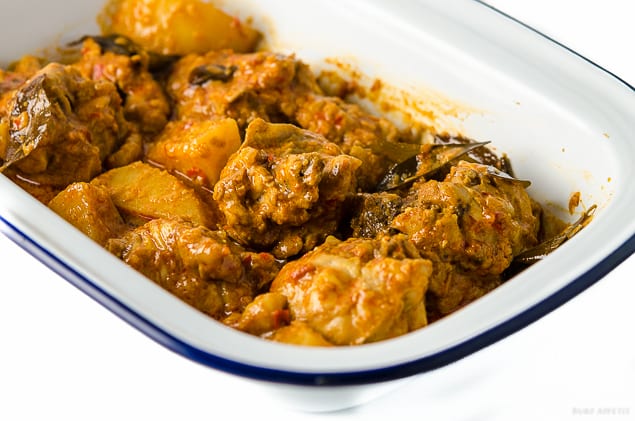 See Also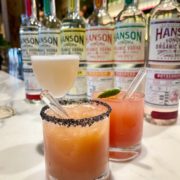 And it does not just smell good – it tastes better than any curries that I've ever tasted! Better get enough bread and steamed rice to soak up all that sauce because if not, I'm telling you, "You will regret." ;-)
This recipe is adapted from Patsie Cheong's Mixed Rice Stall.

Chinese-style Chicken Curry
A delightful and comforting dish to make and share with your whole family.
Recipe Type:
Main Courses
Ingredients
1 kg (2.2 pounds) chicken drumsticks, cut into small chunks
500 g (18 ounces or 1 pound 2 ounces) yellow potatoes, washed, peeled and cut into wedges
150 g (5.3 ounces) coconut milk
pinch of salt
150 g (5.3 ounces) red shallots
80 g (2.8 ounces) garlic
2 pieces candlenut
½ cup water
Curry paste
3 tbsp curry powder
2 tbsp chilli paste
2 tbsp sugar
½ tbsp coriander powder
3 lemongrass, sectioned
5 stalks fresh curry leaves
½ cup water
Instructions
Blend or pound together shallots, garlic and candlenut until you get a paste-like consistency. Heat up a ½ cup of peanut oil in a wok and add the blended ingredients with curry paste ingredients. Stir fry until fragrant.
Add chicken chunks and cut potatoes into the wok. With a wok spatula, mix them well and ensure they are coated with curry paste. Pour in the other ½ cup water or just enough to cover all the ingredients in the wok.
Cover with wok lid and bring to boil. Taste and adjust seasoning with sugar or salt. Reduce to medium and simmer for about 40 mins or till cooked.
Pour in the coconut milk and season with salt to taste. Stir to mix the coconut milk well into the curry. Cook for another 3-5 mins. Serve.
Notes
All ingredients can be found at Asian Grocery Stores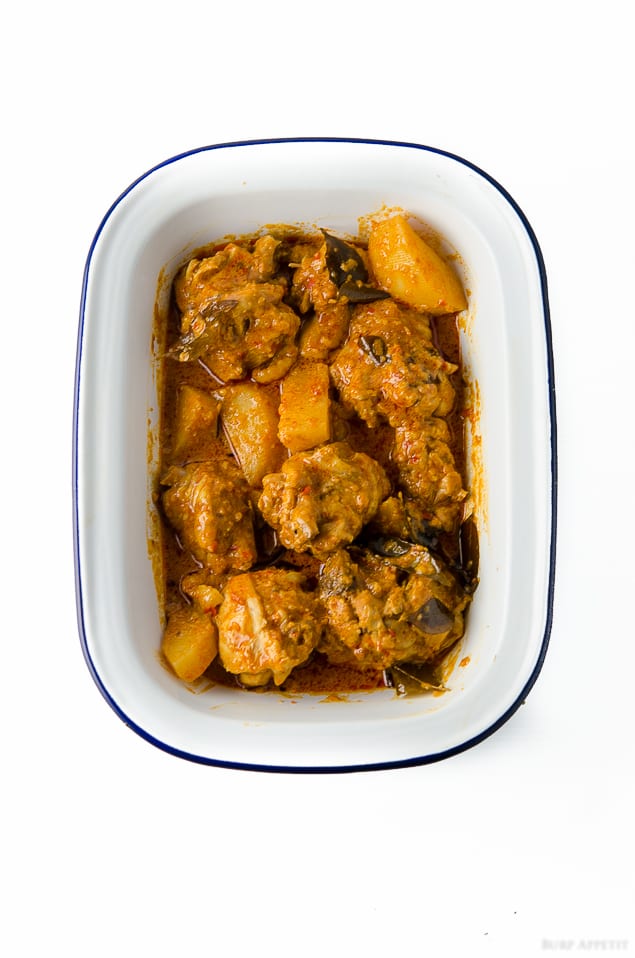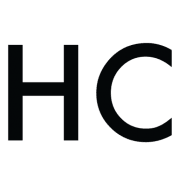 Josephine Chan
Josephine is a Melbourne-based food blogger with a passion for food and photography. She loves to cook recipes that remind her of her childhood and ignite the classic flavours she has loved from her home in Malaysia. Follow her journey through her blog, Burp! Appetit where she explores and experiment with home-style cooking from Malaysia, Asia and rest of the world.