The Executive Chef of the Waldorf Astoria in Park City is up to new and creative things in the kitchen. However, he cooks without sacrificing the diners pleasure for his own ego, serving up well-loved dishes like an amazing fried chicken.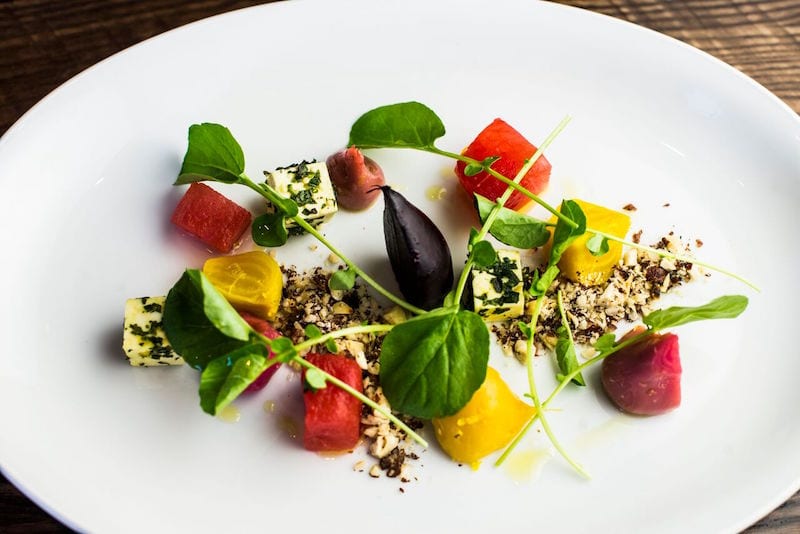 Ryker Brown began his culinary career at the age of 15 working at a California catering company, later attending the Le Cordon Bleu program at the California School of Culinary Arts in Pasadena. He elevated his career by moving to Montana where he worked at many top mountain resorts before settling in as Executive Chef at the Waldorf Astoria Park City.
When Brown isn't working in the kitchen, putting his elegant spin on restaurant POWDER's comfort food classics, he's might be found plucking fresh produce from his garden or gathering honey from the bees he keeps on property, insects which he considers to be "amazing but under-appreciated".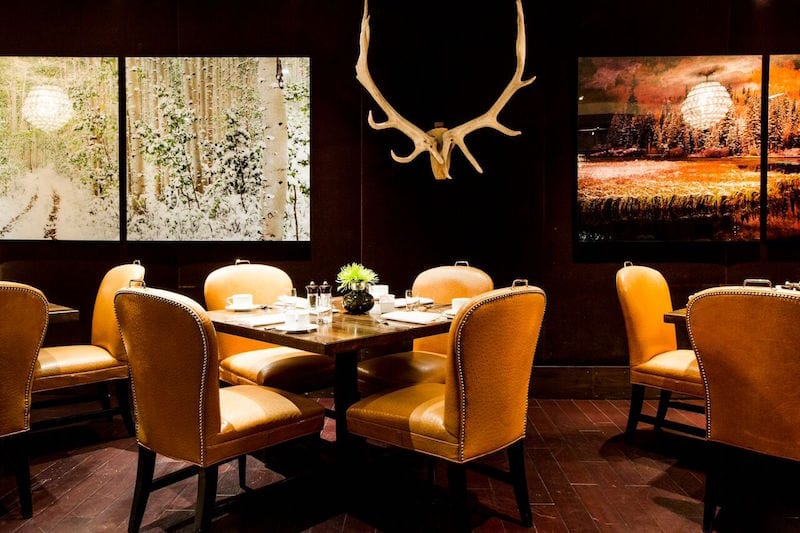 Janice Nieder: Who or What inspired you to become a chef?
Ryker Brown: I was fortunate to know at a young age (15 years old) that I wanted to be a chef.  I love the stress and controlled chaos that comes from the kitchen and was privileged to work with some amazing chefs who taught me to focus on the details.  My family, though not in the industry, were very supportive and taught me great principles of work ethic and stamina that is very much needed in this industry.
JN: Who is your living culinary idol?
RB: Joshua Skenes from Saison in San Francisco
JN: What is your culinary motto?
RB: Buy the best ingredients you can, prepare them with care and attention and remember those who brought it to you.
JN: What new ingredient or cooking trend has you totally jazzed?
RB: Nothing is really "new" as far as ingredients are concerned, but I have been using a good amount of spicy peppers and citrus in my cooking these days.
JN:Your "don't-tell-anyone" junk food addiction?
RB: Junior mints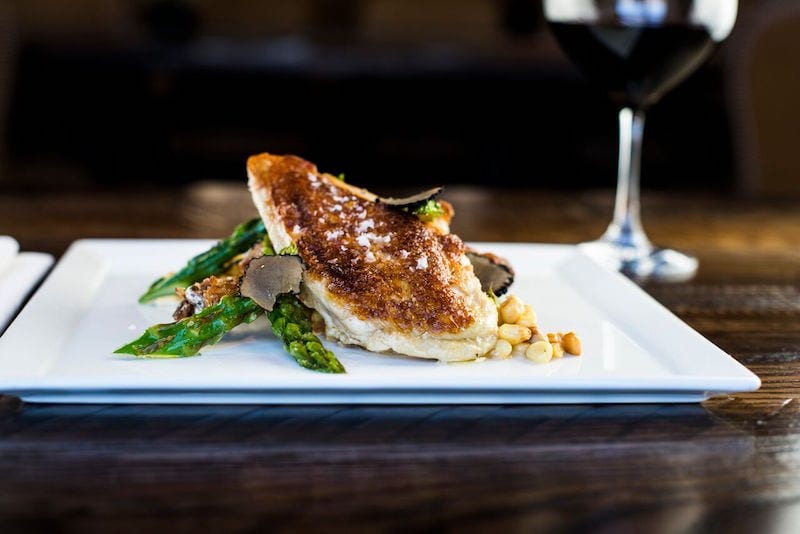 JN: What has been your favorite culinary journey?
RB: I went to Detroit last year and ate at Torino, which is in Ferndale, outside of the city.  It was an amazing dinner and one that I most likely won't forget.
A couple years ago I traveled to Berkeley, California and dined at Chez Panisse.  It was an incredible meal that truly showcased the ingredients and the farmers.
JN: What is your must-order menu items?
RB: Organic Fried Chicken
(Side note: Brown's chicken has my vote for the world's most addictive, perfect and ever so briefly, fried chicken.)
JN: What is your proudest culinary moment?
RB: At the end of a busy, but smooth service.
JN:Where else do you like to eat in Park City?
RB: Handle or Apex
JN:What is something most people don't know about you?
RB: One day I would like to own a farm.
JN:What do you like to do in your spare time? Snowboard or ski?
RB: Spare time?  I work in culinary and have four kids at home.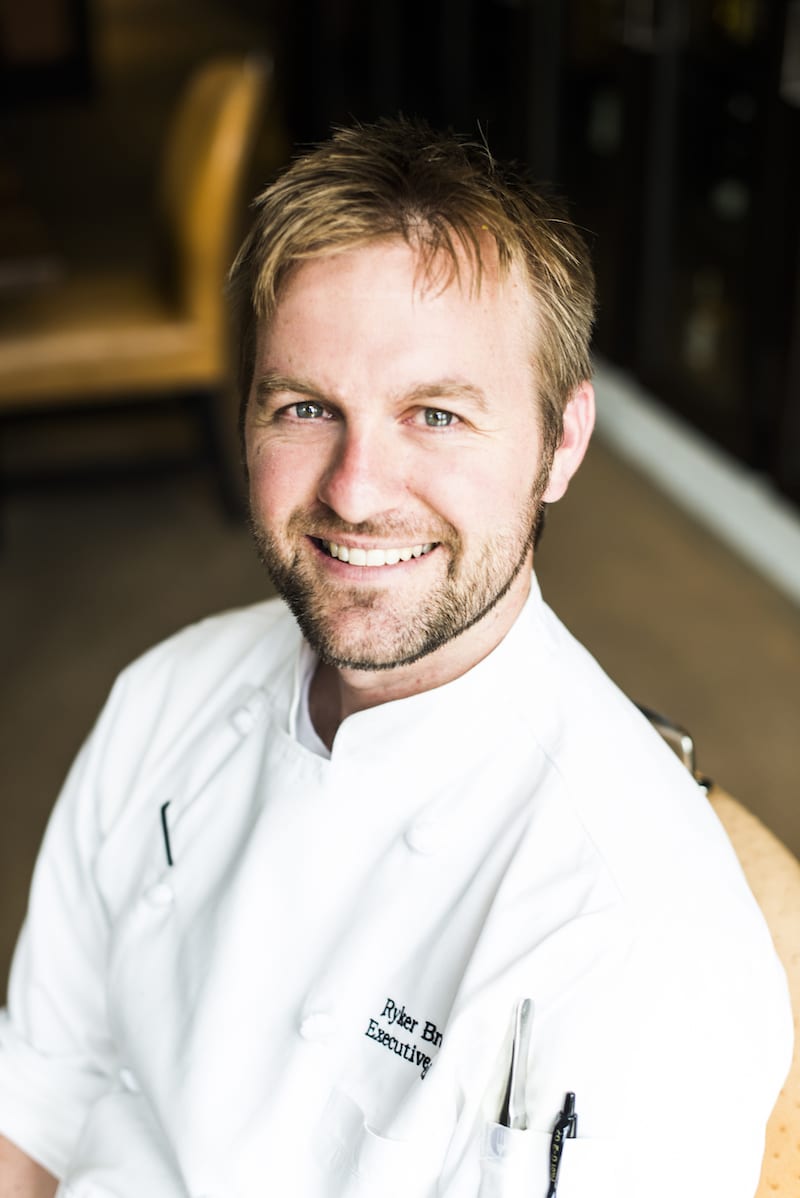 Janice Nieder
Janice could be the love child of Indiana Jones and Julia Child. She was a specialty food consultant in NYC with a client list that included Tavern on the Green and Dean & Deluca. A culinary trendsetter, Janice has visited almost 100 countries searching out gastronomic adventures. She might be found sharing a smoked monkey dinner with Shuar Indians in the Amazon jungle or "running with the dogs" while truffle hunting in Marche, Italy. To keep things in balance, Janice also writes about her Girlfriend Getaways, including everything from luxurious city penthouses and Michelin starred meals to bespoke travel in remote destinations. You can follow her travels at www.janicenieder.com