Chef Highlight – the Legendary Michel Bras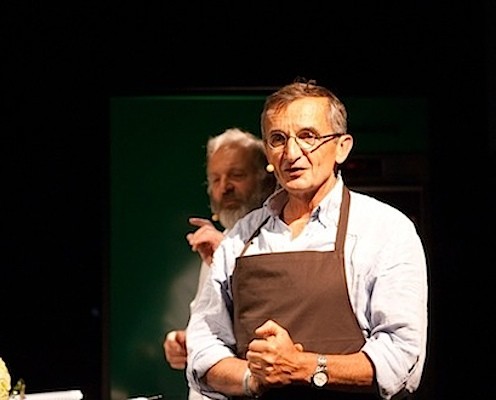 While Michael Pollan and Alice Waters deliver sermons on the importance of local eating, legendary chef Michel Bras has been humbly living and breathing by this philosophy before it ever landed on a bookstore shelf.
By Marissa Sertich – Photo by Mads Eneqvist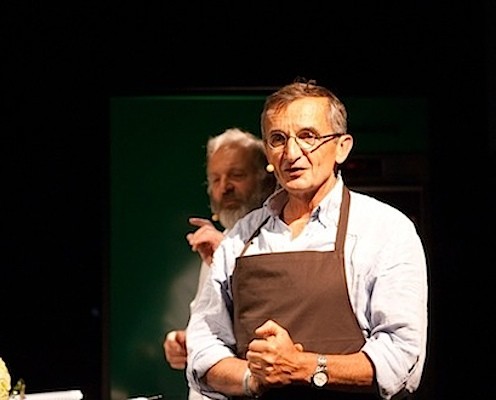 There are chefs we know because of the Food-Network and then, there are chefs we know because they are extraordinary. Michel Bras is a chef you should know despite his absence from mainstream television. The more I discover about Michel Bras, the more I think,"This man is the Buddha of food."  And good food is the mantra.
While Michael Pollan and Alice Waters deliver sermons on the importance of local eating, Michel Bras has been humbly living and breathing by this philosophy before it ever landed on a bookstore shelf.  Like a poet who paints pictures with words, Michel Bras uses the plate as a canvas and the ingredients as a medium to tell a love story about his hometown. Bras celebrates Albrac, a pastoral, picturesque town of southern France, with adoration and dedication to his craft in the kitchen.
Never having an apprenticeship, stage, or formal culinary training, he credits his mother, a Cordon Bleu-trained chef, for his education and his intuition for making simple ingredients taste extraordinary. His mother's talents inspired Bras to cook, but also to dedicate himself to the self-study of culinary literature and philosophy. This drive and hunger for information, in tandem with his sense of wonder make his restaurant a destination, rather than a mere Saturday night out.
He didn't need Paris, or New York City, nor did he want them.  He created his mecca of food without leaving his hometown, and now runs the operation with his wife, son and daughter-in-law.  A conversation with Michel Bras would have saved Dorothy Gale a lot of trouble.
He opened his restaurant, Le Suquet (now, Michel & Sebastien Bras), in 1992.  The contemporary building, with sleek glass and granite architecture, is nested on a hill in the Albrac countryside.  Its breathtaking position provides a striking visual contrast of modern and the traditional.  Like the Taoist philosophy of yin and yang, the seemingly contrary forces become more powerful and more meaningful together
Serving as a sort of observation deck, the restaurant is a monument celebrating the beauty of the Albrac countryside.  Motivated by simple ingredients, family, nature and home, Michel Bras's dishes embody a wholesome, traditional life philosophy, yet are delivered with a sense of modern, foreword-thinking artistry that astonish and nourish all of the senses. In his own words he explains, "I compose my vision of the universe on plates"
Michel Bras is a gift to the culinary world. Leading with passion and high expectations, his sense of wonder is contagious. He challenges us to push culinary boundaries, encourages us stay grounded in our roots, reminds us remain passionate about the food, and always, to celebrate the joyful occasion of feeding others.
Marissa Sertich
Marissa Sertich Velie is a New York based pastry chef and graduate of the Culinary Institute of America. She passionately documents her adventures of baking and eating her way through the fascinating (and sometimes nutty) underbelly of the American pie. Velie has a Master's degree in Food Studies from NYU.