A slight twist on the classic mashed potatoes, these cheesy little mounds are just the thing for entertaining.
By Alisha Randell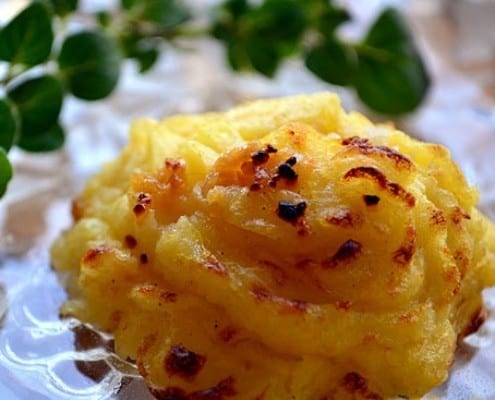 Infused with garden fresh herbs then drizzled with garlic and oil, these beauties will stand up and be noticed with the best of them.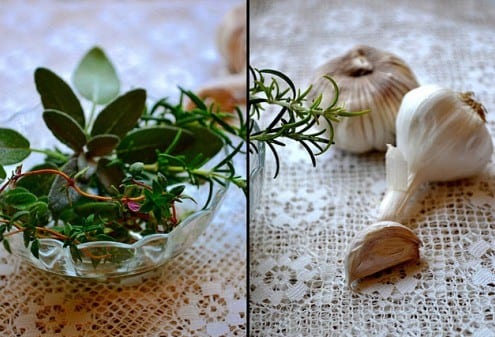 The potatoes are Yukon Gold, their yellowish golden flesh hold a secret…and that secret is that they are one of the few, if not the only variety of potato that can hold it's own in a variety of cooking methods. These lovelies are a perfect choice for mashed potatoes, with their creamy texture and buttery flavor.
They are an edible tuber, meaning a root vegetable variety, and contain anthoxidant giving them their buttery yellow color. They boast a good dose of antioxidant properties, lending them to be a healthy choice as well.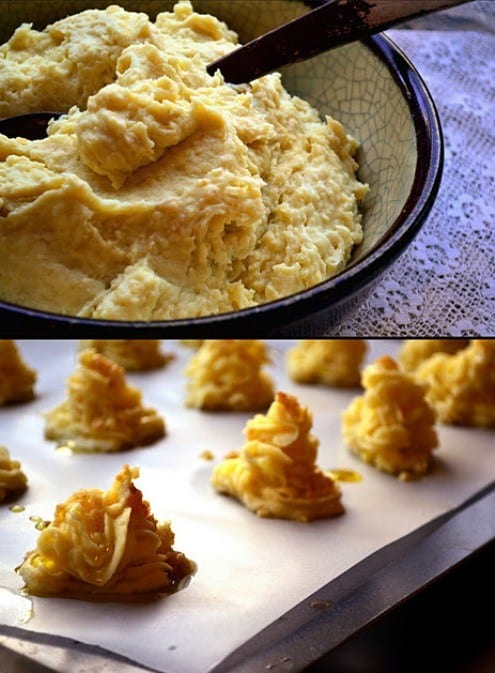 See Also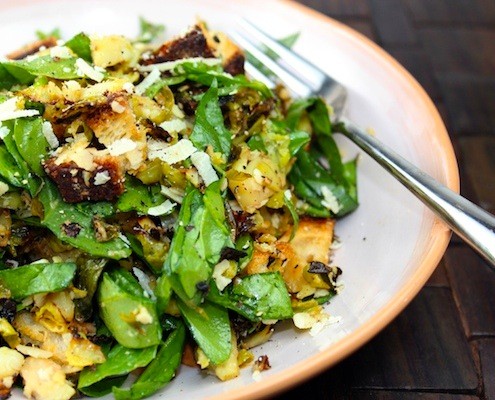 A rutabaga or swede is another root vegetable that is a cross between a cabbage and a turnip. Like many of their relatives they are not the most attractive vegetable, but are a great enhancement to most any dish.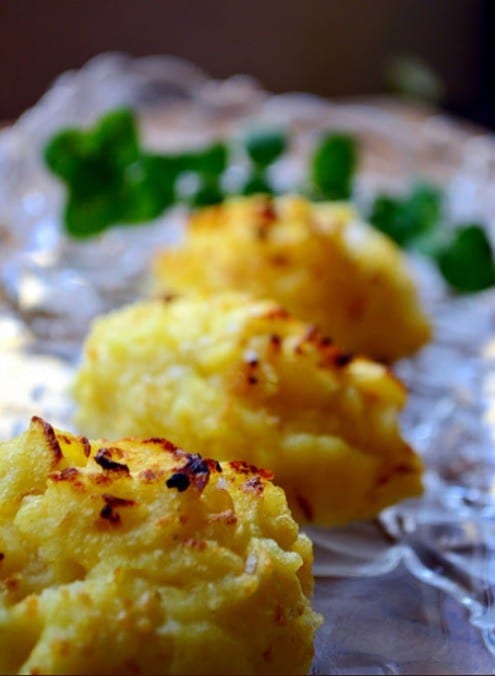 Cheesy Mixed and Mashed Potatoes with Rutabaga
Cheesy Mixed and Mashed Potatoes with Rutabaga, garlic and fresh herds
Ingredients
3 lbs (1.360 kg) Yukon gold potatoes, peeled and halved
1 rutabaga, peeled and shredded
2 lg sprigs thyme, leaves retained
1 large sprig spicy oregano, leaves retained
2 sprigs rosemary, leaves retained
4-6 large sage leaves
4 oz (113.4 g) asiago cheese, finely grated
5-6 Tbs (75-90 g) butter, softened
6 oz (165 ml) cup half and half, warmed
1½ tsp (7.4 g) white pepper, finely ground
1 head garlic, minced
4 Tbs (59 ml) olive oil
Instructions
Begin by peeling your potatoes and halving them, then peel the rutabaga and shred with a course grater.
Prepare 2 separate bouquet garni with the fresh herbs, placing a larger portion into the one planned for the potatoes. Place potatoes along with bouquet garni of herbs in a large pot of water to boil. Do the same in a smaller pot for the rutabaga. Boiling until tender but still intact, about 20 minutes.
Strain both the potatoes and rutabaga, allowing to cool to touch. Remove bouquet garni and save for another application (can be frozen for added flavor in soups, stocks or stews.)
Once cooled a bit, chop or process rutabaga until minced. Then take potato halves and grate with a course grater. Place both in a large mixing bowl along with shredded cheese and mash until incorporated and smoothed.
Place butter in warmed half and half adding pepper and whisk for a bit. Slowly adding butter mixture to potato mix and blend with a hand mixer until creamy.
Place mixture into a pastry bag and pipe onto a parchment lined baking sheet. Each mound should be about 3-4 inches wide. Note: you can do any size you wish but mind the baking time.
Now we will want to sauté our garlic in the oil, until just fragrant, 30-60 seconds, but do not allow brown.
Drizzle garlic oil over each mashed mound, then bake in a pre-heated oven at 425 degrees F (218.3 C), for 8-10 minutes or until lightly golden and garlic begins to char a bit.
Sprinkle with Fleur De Sel and serve
Alisha Randell
Alisha Randell is a former Executive Chef turned Private Chef and Culinary Instructor. She is the Co-Creator/Author of The Ardent Epicure blog "An Ode to the Pleasures of Food". Growing up with a dad as a culinary guide, whom was as well an executive chef, food and seeing food as an art form has been a lifelong passion and exploration.