The food we grow up with brings us nostalgia in our later years. The beauty of these dishes is that is it special to each family and we can pass it on to our loved ones like secret heirlooms.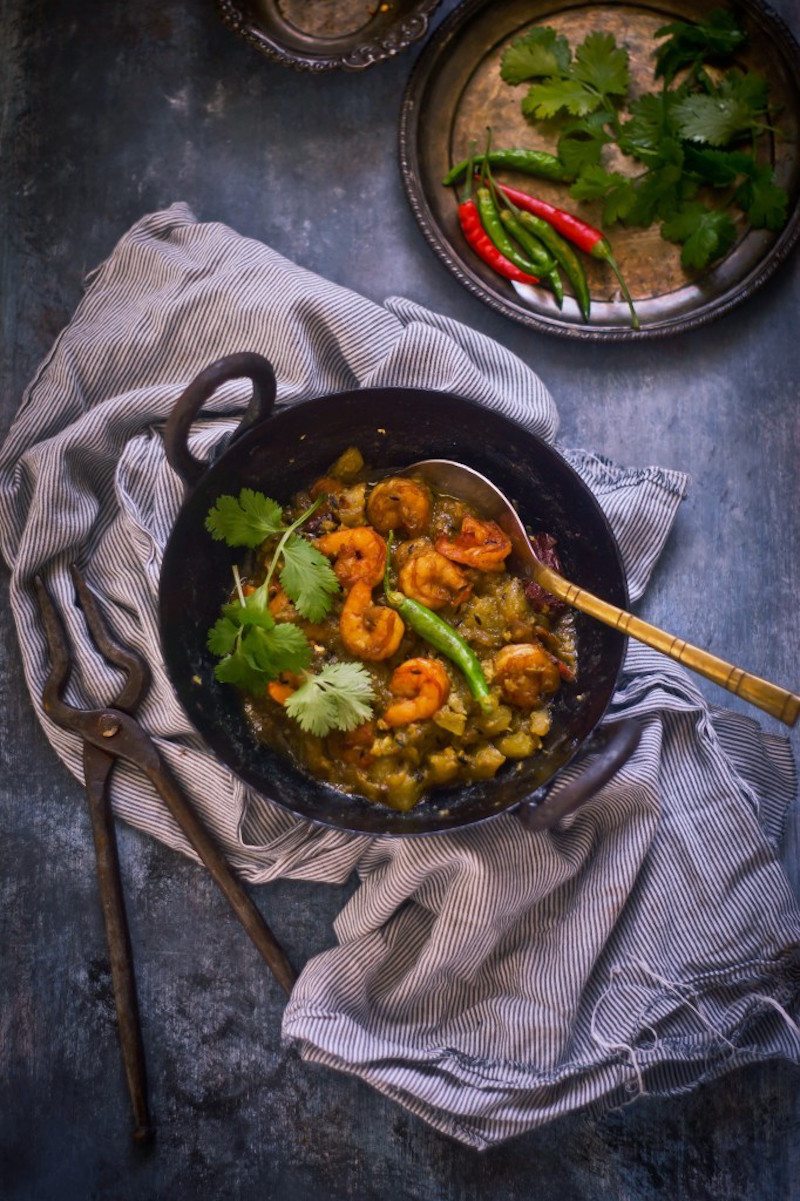 We build our very first home in Dayton, Ohio. A 500 sq ft. one bedroom apartment. We seemed to be a part of that fistful of Indians in the ocean of cornfields. There was one Indian grocery in a 30-mile radius. My heart rocked to the Bollywood music when I entered the store and looked through the video rack to check if they had at least one Bengali movie. The vegetables drooped even after the many efforts to keep them fresh. They came from Chicago. But that definitely did not stop us from buying the thick seeded drumsticks or the dried up fenugreek leaves. We did not know many people who would advise us. We had not discovered the "Asian Store" then which had better-looking vegetables, and cheaper and sold a lot of the vegetables I grew up with. Even maybe Chaal Kumro. That was then…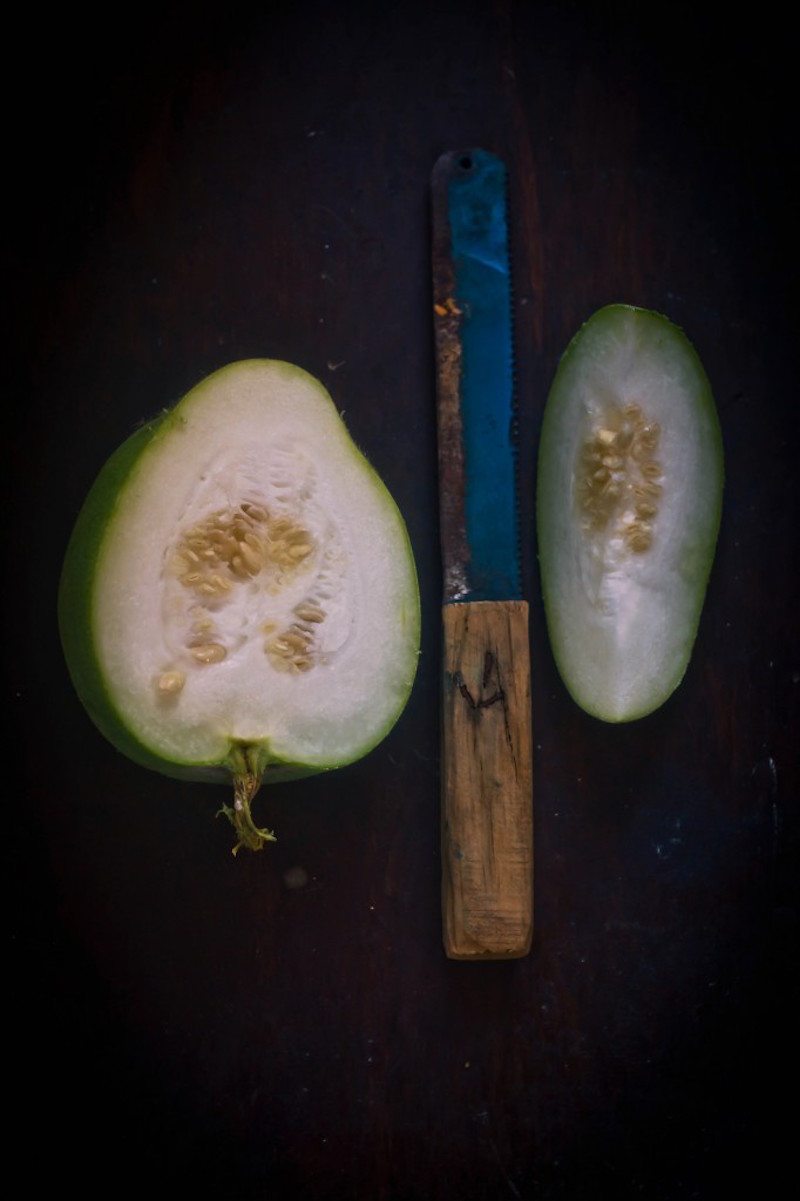 Every step was a discovery. Every walk was a lesson. Even when we ventured out in the snow, changing three buses to reach a furniture store because that was the only one we could reach taking a public transport. We did not own a car. Or when we got dropped off in Meijer by a friend and only realized that it was not the one had buses to take us back home! How we got back with a duffel bag full of grocery is another story. We were in our earliest twenties and took every obstacle in good humor, learning as we go.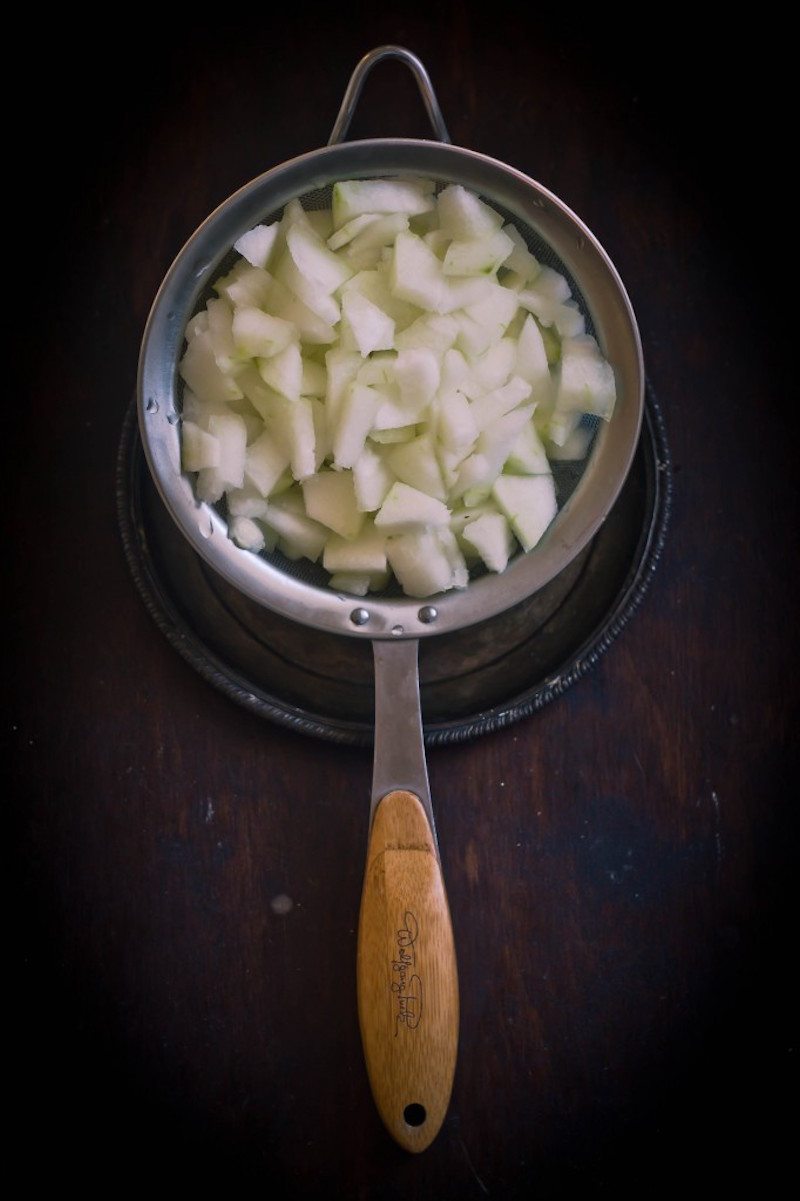 I used to be wide-eyed in wonder when I encountered the plethora of homemade Bengali dishes and sweets at the homes of the very generous people who had already made this country their home, and invited us over to make us belong. For those few hours, my heart and tummy absorbed all things Bengali: company, food, music and mishti. When I asked where they found the ingredients, we were told of names too foreign to us… without a car, we could not go too far.
More than twenty years have passed in between. While I love to hold on to those memories, I love how we have moved on and made this our home. I miss my home where I could see Chaal Kumro climbers sprawled all over the terrace. I miss the kitchen corner where Ma cooked. I miss Ma er haater ranna (…food cooked by ma) and mostly my Ma.
See Also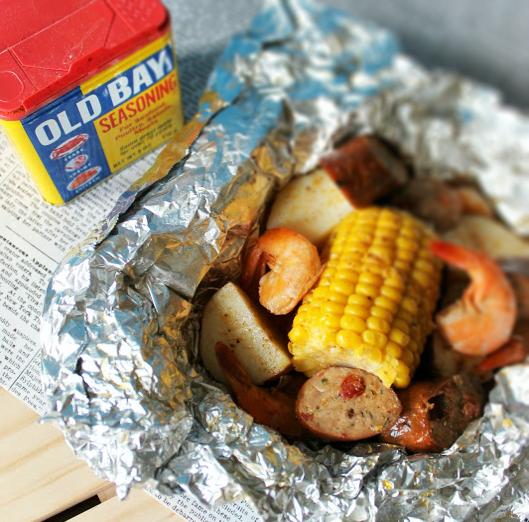 Now that I can cook my own and make it taste as good as home helps me better to deal with the nostalgia… to remember and relive. To try and recreate. To cook and continue…such is the story of life.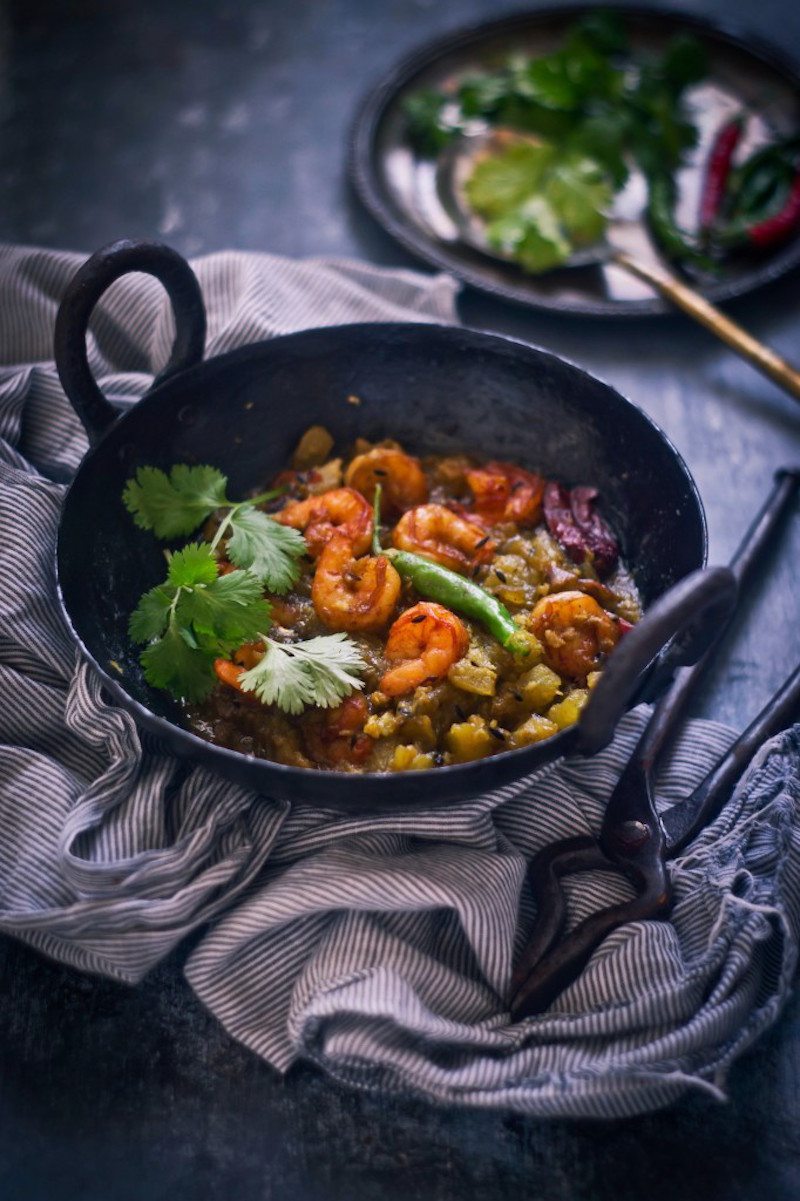 I am thankful to have found fresh Chaal Kumro with sprawling tender leaves in a friend's yard. I do not even have to seek it out in the Indian groceries. I am blessed to have a steady supply of Kumro Pata for Pata Bata and the gourd too.
Print

---
Author:

Soma Rathore

Yield:

0

Serves 3

1

x
1

small chaal kumro/ash gourd: peeled (seeds removed and chopped in about 1/2 inch strips or cubed (I had about

3 cups

chopped))

15

–

20

medium sized shrimp (peeled and deveined)

2 teaspoon

oil +

1 teaspoon

mustard oil

1/2 teaspoon

turmeric +

1 teaspoon

turmeric

3/4 teaspoon

cumin seeds

1

or

2

red dried chilli pepper

1

green chilli pepper (slit)

1/2 teaspoon

sugar

two tablespoon

fresh or frozen grated coconut (optional)
salt to taste
fresh coriander/cilantro to garnish (optional)
---
Instructions
Peel gourd, remove seeds and chop into small pieces. Wash, drain and set aside.
Peel shrimp and devein. Sprinkle 1/2 teaspoon turmeric and 1/2 teaspoon salt and let it sit for about 15 minutes.
Heat a teaspoon of oil in a wok/pan. Fry the shrimp quickly and remove them as they start to turn white and are no more transparent.
In the same wok/pan, add 1 teaspoon oil. Add cumin seeds to it and the dry chilli pepper. When the seeds turn dark and aromatic and the chilli peppers are a dark brown shade, add the gourd to the wok/pan. Add salt, and the rest of the turmeric and toss for the gourd to be coated with the cumin and other spices.
Lower heat and cover and cook until gourd is cooked through tender and almost mushy. It took mine less than 15 minutes to cook. If you have a tender and young gourd, it will cook quite quickly.
Uncover and add the shrimp, coconut if you are using, the slit green chilli, sugar and the mustard oil. Increase heat and toss. Cook until there is almost no liquid in the wok. It is not a dish with gravy or sauce and not bone dry either. Adjust salt. Garnish with fresh coriander if you wish.
Serve with hot rice.
Category:

Main

Cuisine:

Indian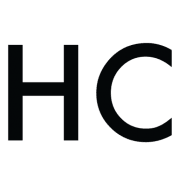 Soma Rathore
I am a recipe developer and food photographer, bringing the creative passions in my life together in my blog eCurry. The blog features authentic home cooked and restaurant style recipes from back home in India and also the ones as we explore and experiment with the world cuisine.