Even if you are unable to attend the Milan Expo this spring, Chef Marco Barbisotti has some tips to give you the same Milanese flavors.
By Michelle Tchea
The Milan Expo will soon start in the fashion capital of the world, Milan, in May and run for six months. It will feature the world's largest Fair on food, glorious food from around the globe.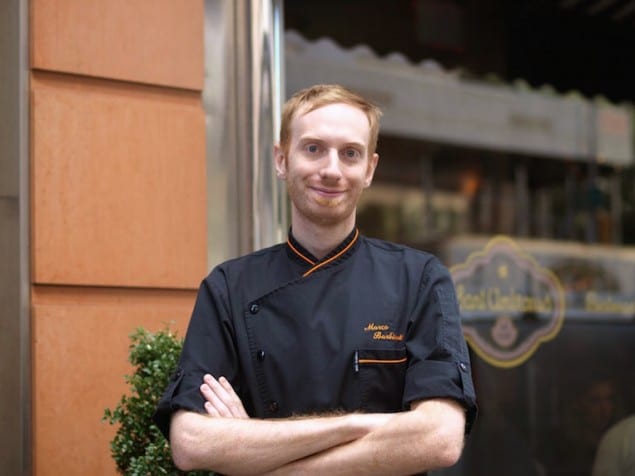 Image: SA Chef Marco Barbisotti
In the heart of New York City is Sant Ambroeus, home of delicious Italian cakes like the Sant Ambroeus Chocolate Cake. But in between spotting different celebrities in the heart of SoHo, Sant Ambroeus is my favourite place to eat Italian cuisine- more specifically Milanese.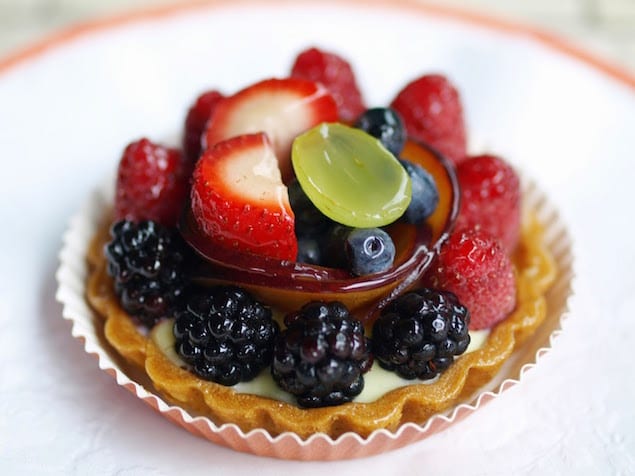 Signature Chocolate Mousse Cake from SA
The Executive Chef of Sant Ambroeus is Milan-native, Chef Marco  Barbisotti. I sat down with him to ask him some secret spots to visit in Milan if you happen to be there during the Milan Expo 2015. Chef Marco was also more than happy to give me some important, crucial cooking tips for the perfect pasta, like the Signature Squid Ink Carbonara from Sant Ambroeus and the Milanese Risotto.

For the Signature Squid Ink Carbonara – Click Here
Question and Answer with Executive Chef Marco Barbisotti
What three words do you think describe Milanese food?
MB: As a native of Italy, I would describe traditional Milanese cuisine in three words: rich, decadent and balanced.
What are some must try dishes in Milan?
MB: For anyone visiting Milano, I would recommend Cotoletta alla Milanese as well as Veal Ossobuco. If someone is looking to experience authentic Milanese cuisine, both dishes highlight the region's exceptional culinary offerings.
Everyone should have a quick pasta dish for hungry emergencies, what's yours?
MB: Hands down, Spaghetti aglio e olio. A Spaghetti pasta served in a garlic, peperoncino (crushed red pepper) and extra virgin olive oil with a generous amount of fresh parsley. This dish has simple preparation and satisfies hunger instantly.
Should you salt, or oil water for cooking pasta?
MB: A rule I have always stuck by was adding salt to the boiling water before adding the pasta. As for olive oil, I only add it if I cook fresh egg pasta.
What's the biggest mistake people know or do with Italian food in North America?
MB: A few mistakes that come to mind are overcooking the pasta, serving pasta alongside a main course or meat, or when too much garlic is used in a recipe.
What are your tips for cooking risotto?
MB: To me, risotto is an incredible grain, very versatile and also happens to be a perfect representation of a classic Milanese dish. My tips for making a great risotto include using only the best ingredients, such as Carnaroli rice, a touch of white wine, Italian saffron and Parmigiano Reggiano cheese.
How should people use saffron?
MB: Like Milan's saffron risotto? Saffron is a unique spice with an unmistakable flavor that makes the Risotto alla Milaneseso special and rich!