PARTNER POST – Get inspired with creatively crafted Castello Blue Cheese as we celebrate a Summer of Blue with #BluesdayTuesday.
A rustic, sky-high burger with chipotle mayo receives some creamy class from beautiful blue-veined cheese with sweet and salty flavors that are perfect between a burger brimming with crunchy vegetables.
By Marisel Salazar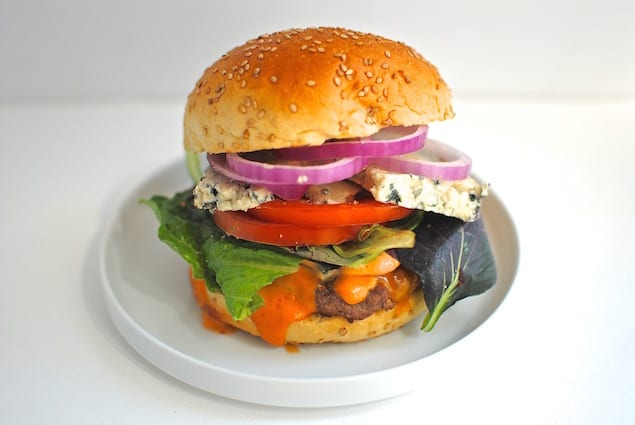 Blue cheese can be quite intimidating. It is tinged with mold, after all. And the smell is a taste to be acquired. But this beautiful blue-green veined cheese, spotted with appealing color, has a wonderful tangy character, balanced by delicious sweet and salty flavors that are perfect sandwich between a grilled burger brimming with crunchy vegetables. If you are taken aback by blue cheese, definitely try is first in a meaty, juicy burger, like I did with a thick slice of mild, pleasantly sharp and sweet Castello Noble Blue.
I particularly love the marbling that blue cheese gives this sky high burger with chipotle mayo. It adds a bit of elegance to an otherwise cotidein food. If you're looking to get extra fancy, pair this blue cheese decked burger with a semi-sweet or sweet wine like Cavernet, Zinfandel, Chardonnay or Sauvigon Blanc to complement the cheese's salty taste.
See Also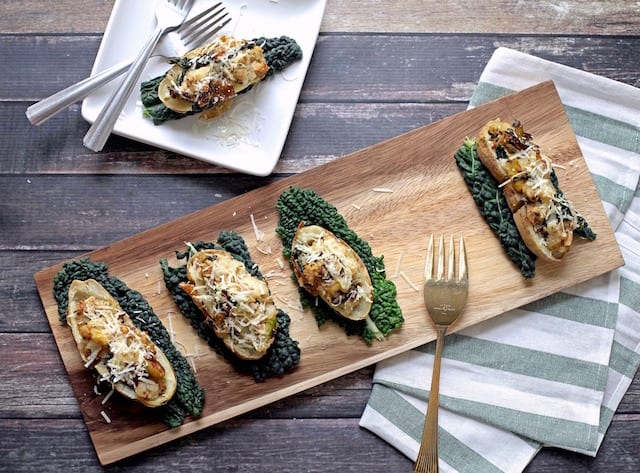 Castello Summer of Blue — Loaded Blue Cheese Burger
A sky-high blue cheese burger with chipotle mayo receives creamy class from veined cheese with sweet-salty flavors that are perfect with crunchy vegetables.
Ingredients
For the blue cheese burger:
2 pounds grass fed beef
1 egg, beaten
2 TBS Worcestershire sauce
1 tsp adobo powder
⅛ teaspoon cayenne pepper
2 cloves garlic, minced
Toppings (sliced tomato, mesclun greens, red onion, etc.)
Sesame seed or brioche bun
Castello's Noble Blue Cheese
For the mayonnaise:
¾ cup organic mayonnaise
1-2 chipotles in adobo sauce
1 tablespoon adobo sauce
½ lime, juice (optional)
Salt and freshly ground black pepper
Instructions
Blue Cheese Burger:
Preheat grill for high heat.
In a large bowl, mix the ground beef, egg, Worcestershire sauce, adobo powder cayenne pepper, and garlic using your hands. Form the mixture into 8 hamburger patties.
Lightly oil the grill grate. Grill patties 5 minutes per side, or until well done.
Serve with blue cheese, mesclun greens, tomatoes, red onions, pickles and chipotle mayo on a sesame seed bun.
Chipotle Mayonnaise:
Add all the ingredients to a food processor and puree. Season, to taste, with salt and pepper.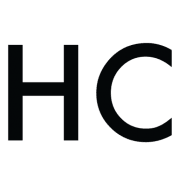 Marisel Salazar
Marisel Salazar lives and works in New York City as a food writer, enthusiastic home chef and restaurant habitué. She comes to NYC by way of Panama and Japan, which imparted on her a deep love of tortillas (the thick, fried sort), sashimi and noodles.