What is the difference between Chinese and Ceylon Cinnamon, and what does it mean to your cooking?
By Tamara Novacoviç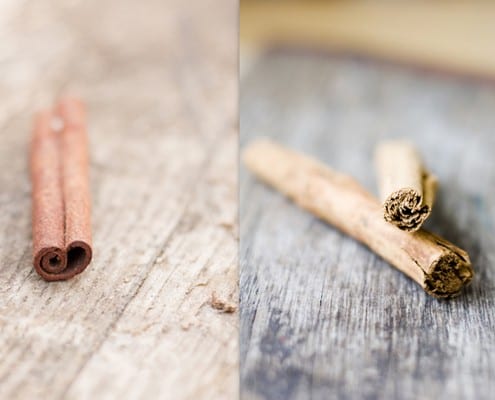 Just a few days before Christmas, I got a lovely and surprising Christmas gifts from Reese and Mark of Season with Spice. I wrote about this beautiful site on several occasions, check it out and feel free to submit your photo, which will lead to the original recipe on your site. The recipe must contain at least one spice. It's all about spices, right? Make sure to check out interesting spice section on the site, which is exactly where I had my epiphany about cinnamon and first found out that the one we buy here isn't the real deal.
I hadn't been aware that we actually use the so called cassia cinnamon, also referred to as Chinese cinnamon. The real deal is called Ceylon cinnamon and it's basically the inner bark of an evergreen tree that originates from Sri Lanka. Here in Croatia, I haven't been able to find it anywhere, it seems we just don't import it. We use cheaper cassia. Therefore, you can imagine my surprise when a beautiful bag of Ceylon cinnamon arrived at my doorstep just before Christmas! Just think of all the cakes…and mulled wine…
What is the difference? As you can see on my photos, cassia is darker in color, its structure is tougher, its taste more pungent and stronger, its stick consists of one thick layer rolled in both sides, its tube is hollow. And it's cheaper. Ceylon or real cinnamon has milder and more pleasant aroma, it is sweeter, lighter in color and its stick consists of multiple layers which form a filled tube. One of the most discussed differences between the two is the amount of coumarin, which is 5 % in cassia and only 0.4 % in Celyon cinnamon. Coumarin is a moderately toxic component and, as you can see, there's very little of it in the real cinnamon. Although this is nothing to be too concerned about, we should use cinnamon in moderate amounts, if we use cassia. Just as we should be moderate with everything else.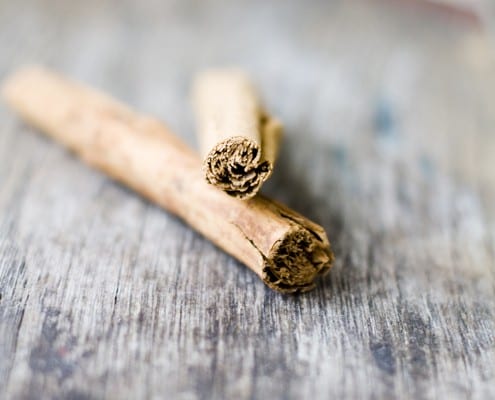 I've used this cinnamon in mulled wine and tea mostly. I have also used it in coffee and some cakes. For drinks, I just roughly grated it, or cooked wine with whole sticks in it. For cakes, however, I finely ground it in my multipractic. My favorite drink right now is orange-ginger tea, into which I add some of this cinnamon and honey.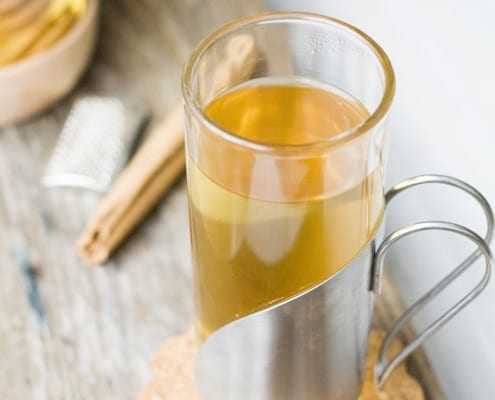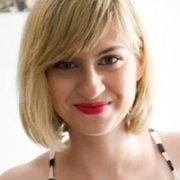 Tamara Novakoviç
Tamara Novakovic is a passionate self-taught cook, food blogger, freelance food writer and photographer behind bite-my-cake.blogspot.com. Her life journey has led her through Faculty of Humanities in Zagreb, Croatia to discovering passion for making cakes. She is currently a weekly food columnist for Croatian newspaper V magazine and food magazine Repete.