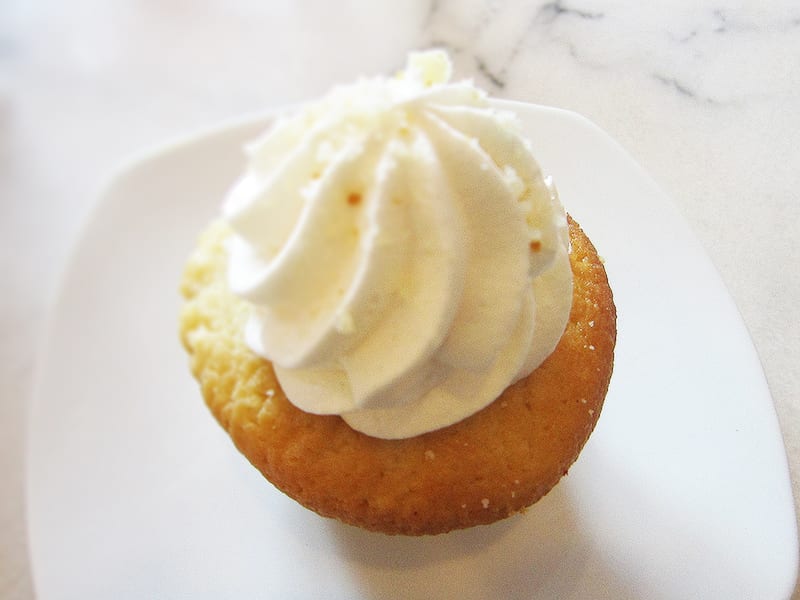 Tea infused carrot cupcakes? According to Maralyn Hill it is a sure winner.
By Maralyn Hill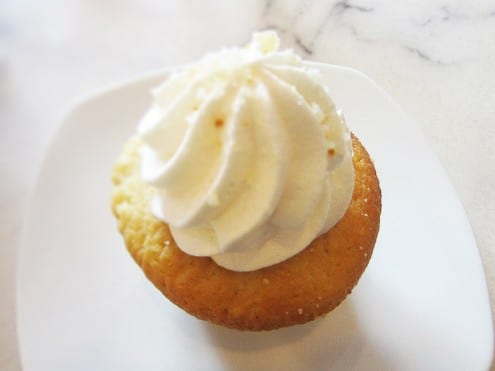 Carrot Cake Cupcakes
Tea infused carrot cupcakes? According to Maralyn Hill it is a sure winner.
Ingredients
Tea Concentrate:
13 bags Bigelow "Constant Comment" Tea*
1 ¼ cups boiling water
Cupcakes:
1 ¾ cup sugar
¾ cup vegetable oil
3 eggs
1 (11-ounce) can mandarin oranges, drained, discard liquid
½ cup tea concentrate
2 teaspoons real vanilla extract
2 teaspoons freshly grated orange zest
2 ½ cups all-purpose flour
2 ½ teaspoons baking soda
2 teaspoons ground cinnamon
½ teaspoon salt
2 cups shredded carrots
Frosting:
1 (8-ounce) package cream cheese, slightly soft
1 tablespoon butter, softened
2 tablespoons tea concentrate
3 ½ cups confectioners' sugar
Instructions
Place tea bags in a 2-cup glass measure. Add 1 ¼ cups water. Steep tea for 10 minutes.
Squeeze all liquid from tea bags into cup. Discard tea bags. (About 1 cup plus 2 tablespoons tea concentrate.)
Heat oven to 350 F. Spray 2 (12-cup) muffin tins with baking spray; alternatively use paper liners set aside.
In large mixing bowl add sugar, vegetable oil and eggs. Mix at high speed, scraping bowl often, until thick and creamy (1 to 2 minutes).
Add mandarin oranges, ½ cup tea concentrate, vanilla, and orange zest. Continue mixing, scraping bowl often, until well mixed (1 minute).
In medium bowl stir together flour, baking soda, cinnamon, and salt.
Add flour mixture to tea mixture. Continue mixing, at low speed, until well mixed (1 to 2 minutes).
Add carrots; mix well.
Place batter in muffin cups filling about ½ to ¾ full. Bake for 18 to 20 minutes or until wooden pick inserted in center comes out clean. Remove from oven; cool.
Meanwhile, in medium mixing bowl place cream cheese and butter. Mix at high speed, scraping bowl often, until light and creamy (1 minute). Add 2 tablespoons tea extract. Mix well.
Add confectioners' sugar; continue mixing, scraping bowl often, until soft and creamy (1 to 2 minutes).
Frost top of each cupcake with frosting. Garnish with orange zest.
Maralyn Hill
Maralyn Dennis Hill, The Epicurean Explorer, was born to travel and tell the tale. From local cuisine to Michelin Star, simple to gourmet, Maralyn enjoys it all. Discovering flavors, spices, and trends worldwide, from Bocuse d'Or to being a judge at the Turks & Caicos Conch Festival, Oregon Chocolate Festival and others, or interviewing chefs, she is intrigued by all aspects of culinary tourism and sharing her experiences.Maralyn is editor-at-large for CityRoom, Inc., contributes regularly to The Epoch Times, AFAR, JETSETextra, and others, including but not limited to Business Insider, The Wall Street Journal, and JustLuxe.com.Maralyn is past president of the International Food Wine & Travel Writers Association and continues on the board of directors as Co-Chair of the Conference & Media Trip Committee. She is always ready to experience flavors of any culture and share its tale.