A warm dish for a cold evening complete with vibrant pumpkin and a dash of cumin and cardamom. Garnish with finely chopped mint for a pop of color and new flavor.
By Soni Sinha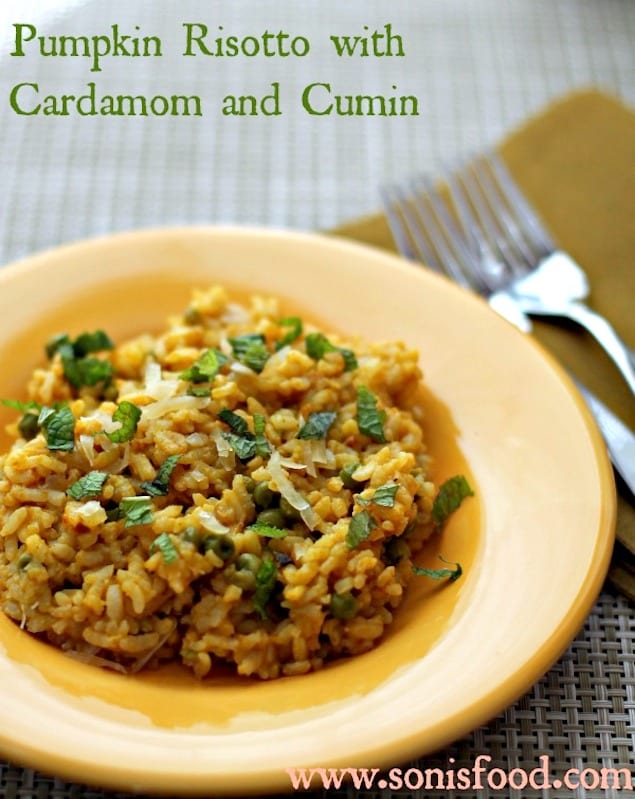 It's the time to enjoy warm dishes on cold nights. Aromatic spices like cinnamon, nutmeg, all spice, cardamom are used widely at this time of year. I had a carton of pumpkin puree forlornly waiting to be picked up and I thought that now would be a good time to use it. A nice warm risotto came to mind and I wanted to give it a slightly different treatment this time.
I used a little bit of cumin and cardamom to spice it up a bit. Cardamom is widely used in sweet and savory dishes in Indian cuisine and I thought it would blend in nicely with pumpkin. I wasn't disappointed at all since the Risotto was lipsmackingly delicious! The cumin and cardamom gives a lovely smoky flavor to the risotto and the pumpkin adds a vibrant color to the dish. You first taste the spice and then the sweetness from the pumpkin along with the creamy parmesan cheese just brings in a harmonious balance all across the dish.
The twist doesn't end there. Instead of using parsley or sage I've used finely chopped mint to garnish the dish and the flavors are incredible.

Cardamom and Pumpkin Risotto
A warm dish for a cold evening with vibrant pumpkin and a dash of cumin and cardamom. Garnish with finely chopped mint for a pop of color and new flavor.
Ingredients
Arborio Rice-1¼ cup
Pumpkin puree-1 cup
Onion-1 medium diced
Garlic-2 cloves minced
Cardamom pods-2
Ground Cumin-1 tsp
Chicken or vegetable stock-3 cups
Grated parmesan cheese-1/2 cup
Salt-to taste
Butter-3 tbsp
Fresh Mint-for garnish
Instructions
In a wide bottomed pot heat the butter and add the onions.Saute until translucent.
Add the garlic and saute for another minute.
Add the arborio rice and stir for a couple of mins.
Add the cumin and cardamom.Mix.
Add the pumpkin puree and continue to stir.
In a separate pot heat the stock or water.
Add the warm liquid ladle by ladle into the rice mixture stirring continously until all the liquid is absorbed (for 20 mins) and the risotto is cooked through.Check the seasonings.
Add the grated parmesan cheese and garnish with chopped mint.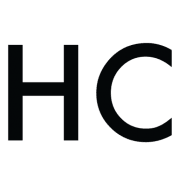 Soni Sinha
Soni is a recipe developer, food writer/blogger who creates recipes with a healthy Indian twist. She is a passionate cook and her recipes cater to readers who are are willing to try contemporary Indian flavors in wide ranging fusion dishes that she creates.She shares all her cooking adventures on her blog Soni's Food.