Caramelized Banana Malted Milkshake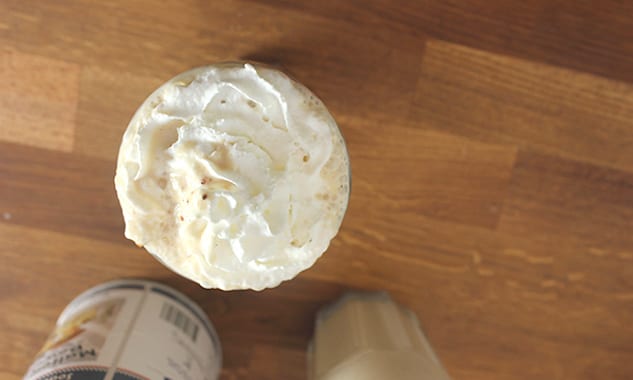 Cooking them in butter and brown sugar is one of the best things to do to bananas, the next is to whirl them into a shake with malt and top with whipped cream.
By Bowen Close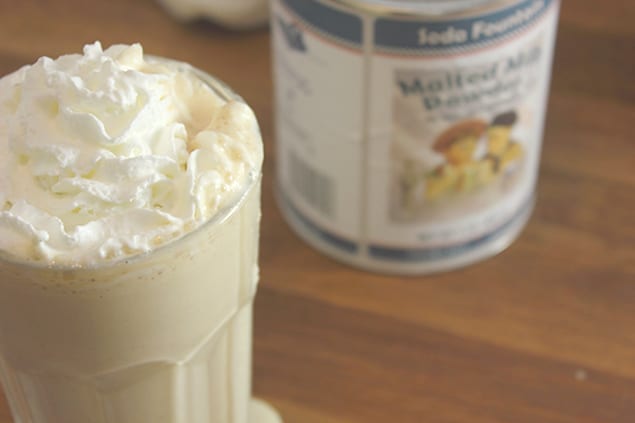 First things first – turns out, cooking bananas in butter and brown sugar is one of the best things you can do to bananas, in cold hard competition with slicing them on top of peanut butter toast.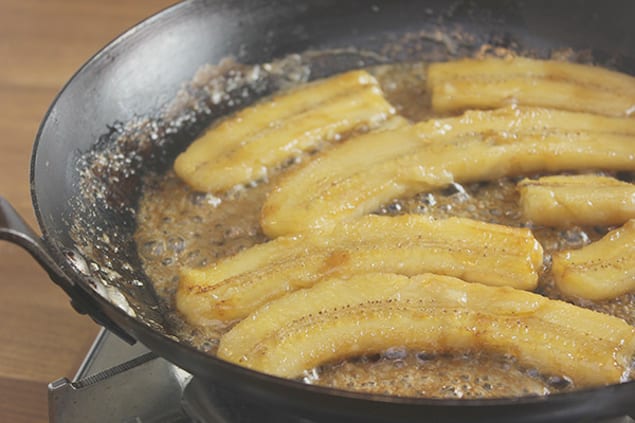 Now – let's talk about malt powder. You could certainly make this recipe without, should be a malt-averse sort of person, but I will say that caramelized bananas pair perfectly with toasty, just ever-so-salty malt. I've always loved malt and often seek out ways to use it other than in a blender with ice cream and so I'm particularly excited that here in Wisconsin there's a local source for it. CTL Foods has been selling malt powder and other soda fountain products in Wisconsin for over 40 years, and you know that I'll jump at the chance to diverge away from a major grocery store brand if there's a local alternative. Their name sounds a bit mechanical, but I assure you they're certainly real people, and quite nice in fact.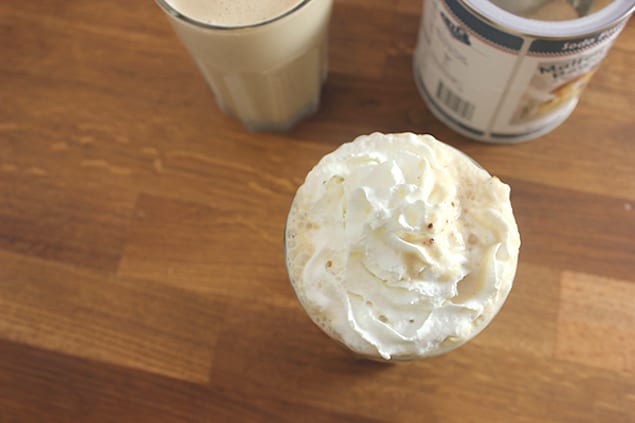 Caramelized Banana Malted Milkshake
Cooking them in butter and brown sugar is one of the best things to do to bananas, the next is to whirl them into a shake with malt and top with whipped cream.
Recipe Type:
Dessert, Beverage
Ingredients
2 Tbsp. butter
2 Tbsp. brown sugar
2 quite ripe bananas
3 cups vanilla ice cream
1 cup milk
1 tsp. vanilla extract or vanilla bean paste
¼ cup malted milk powder
Whipped cream, for serving (optional)
Instructions
Caramelize bananas Heat a large skillet (preferably non-stick, including cast iron) over medium heat. Add the butter and brown sugar, mix together, and cook, stirring occasionally, until melted mostly together. Meanwhile, split the bananas in half lengthwise and remove peels. Add bananas to the caramel and cook until almost entirely soft, browned, and covered in caramel, at least 3 minutes on either side. The longer you cook them, the sweeter and more delicious they'll be – I cook mine until they're almost difficult to pick up without mushing together. If the caramel starts to smoke or smelled burned at all, reduce or turn off heat. Set aside to cool for at least 5 minutes.
Make malt Combine all ingredients, including bananas, into a blender and blend until smooth. Adjust ice cream and milk as needed to get desired texture. Pour into glasses and serve, with whipped cream if desired.
Making ahead/storage: Bananas can be caramelized and refrigerated for up to 5 days. Malts are best enjoyed freshly blended.
Notes
The ratio of ice cream:milk is completely up to you, depending on how thick you want your malt. I'm always shocked at how little milk to include when I want a thick one, especially if the ice cream is at all soft or if the bananas are still warm.
Bowen Close
Bowen Close believes that food should make people happy and healthy, and loves bringing together people with creative, delicious food made from the heart. She loves making farm-inspired, flavorful dishes with sustainable ingredients - whether that's a big plate of roasted veggies, a towering chocolate layer cake, or a cocktail utilizing backyard ingredients - and collects recipes and other food-related stories on her website, Bowen Appétit. She is a chef, cooking instructor, and food writer living in Southern California with her husband and fully stocked pantry.