Apple pie epitomizes Fall and this mini take on the classic is super cute way to end a seasonal dinner party.
By Robin Runner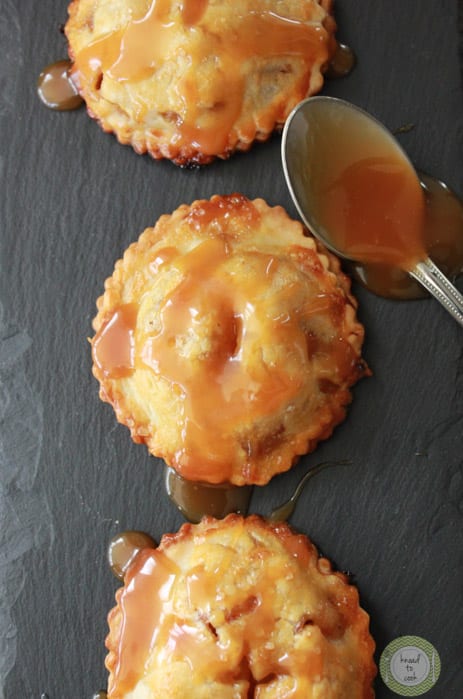 Caramel Apple Hand Pies
Apple pie epitomizes Fall and this mini take on the classic is super cute way to end a seasonal dinner party.
Ingredients
Ingredients for pie crust:
2.5 cups of all-purpose flour (I used King Arthur)
1.5 tablespoons of sugar
1 teaspoon of salt
1 cup (yes it's a lot of butter), use the best butter you can attain (I used Irish butter), ice cold and cut into small cubes
¾ cup of ice water
Ingredients for apple pie filling:
2 larger size firm apples (I used one fugi and one cameo), cored, peeled and diced finely
1 tablespoon of all purpose flour
1 teaspoon of apple pie seasoning
Pinch of salt (1/8 tsp)
Caramel sauce
1 egg, beaten
Sugar
Sea salt
Ingredients for sea salt caramel sauce:
1 cup of sugar
½ cup of water
6 tablespoons of butter
½ cup of heavy whipping cream
Sea Salt
Instructions
Caramel Sauce
Okay, first step first. Collect all of your ingredients and place them right next to your stove.
In a heavy stock pot (3 quarts or so), add your water and sugar over a medium-high flame. More so to the higher side of the flame. Whisk until the sugar melts and the mixture starts to boil. This takes a few minutes due to the water having to evaporate.
Once it boils, stop whisking and literally stand there and watch it. The sugar mixture will turn amber – once a medium golden amber color, add the butter (it will bubble up so be mindful) and whisk until it melts.
Once the butter has melted, remove from the flame. Add the cream and again, be mindful this mixture will foam up again. Whisk until the caramel looks smooth and creamy – 30 seconds or so. Let the sauce settle for 2 minutes.
Sprinkle with sea salt and then pour into a glass jar that you can seal with a lid once the mixture has cooled. Avoid dipping a spoon into this molten lava mixture or you may fry your tongue!
Pie Crust
If you have a pastry cutter you will mix the ingredients into a bowl and use the pastry cutter to incorporate the ingredients. If you don't have a pastry cutter, place the ingredients (minus the water) into your food processor and process until the butter and flour are lumpy and still retaining the texture (think crumbles). Then drizzle the cold water through the spout and process until incorporated.
Divide the dough, wrap with plastic wrap and refrigerate for 1.5-2 hours.
Place all of the ingredients into a bowl and using your pastry cutter/knife, cut the cold butter into the flour – breaking it down as much as you can. Then add the water.
Knead with your hand – working the dough until no flour remains at the bottom of your bowl. This will take a few minutes.
Then divide the dough into two balls, wrap individually with plastic wrap and refrigerate for at least 1.5-2 hours. You will visually see chunks of butter in the dough and that is expected. That will make the pastry crust so flaky and absolute perfection!
Pie Filling
Mix all of the ingredients through the salt and blend well.
Assembly
Preheat your oven to 425 degrees. Line your baking sheet with parchment or a silpat liner. Set that aside.
Roll out your dough until about ⅛-1/4 inch thick. With a large mouth glass or biscuit cutter, cut the individual pieces. Lay the bottom pieces out on your prepared pan.
With a teaspoon, spoon out a bit of the apple filling onto each dough slice. Then cut enough tops to cover. I try to cut the top pieces slightly larger to cover over the apples.
Add a bit of caramel to each apple filling mound. Then top with your top piece of crust. Press the edges together so it forms a seal.
Then pierce the top of each hand pie with a knife to let the steam escape while cooking. Brush a bit of the egg wash over top and sprinkle with sugar if you wish.
Bake for 18 minutes or so or until golden and the juices are flowing (hence the baking mat to protect your pan). Spoon additional melted caramel and dust with sea salt if you wish. Let cool completely before handling.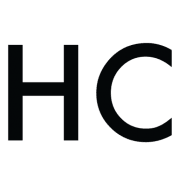 Robin Runner
Robin Runner is the blogger behind www.kneadtocook.com. She grew up around two of her greatest inspirations, her Italian grandmother and her aunt. Both believed in farm to table foods, purity in nature and love as the main ingredient for anything on their menu. Today, Robin is a strong advocate of farming and buying local ingredients, as well as composting to help repurpose food scraps into rich soil for our garden.