Switch up your normal breakfast routine and make a skillet of this cabbage hash topped with eggs.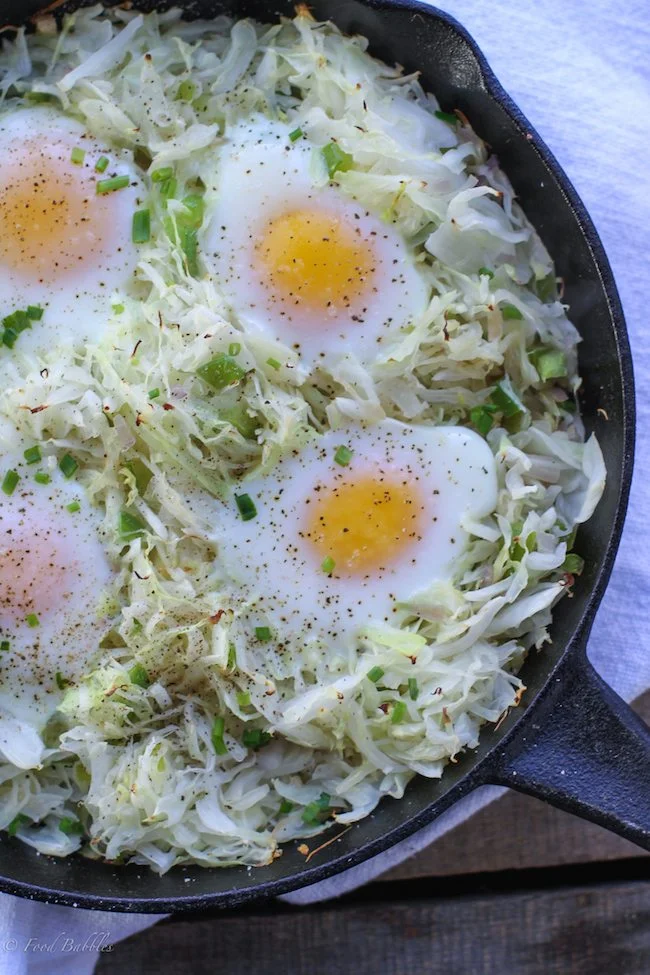 Sometimes culinary deliciousness is just crazy simple and pretty much accidental. This Skillet Eggs with Cabbage Hash is one of those recipes. You just happen to be looking for some breakfast but you're sick of your normal oatmeal or scrambled eggs. Oh hey there, half a head of cabbage leftover from dinner the other night.
In fact, you almost overlook the cabbage because that doesn't really feel like breakfast at all. But the fridge seems pretty bare so time to get a little creative. So now the cabbage seems like maybe it could be breakfast, if it really wanted to.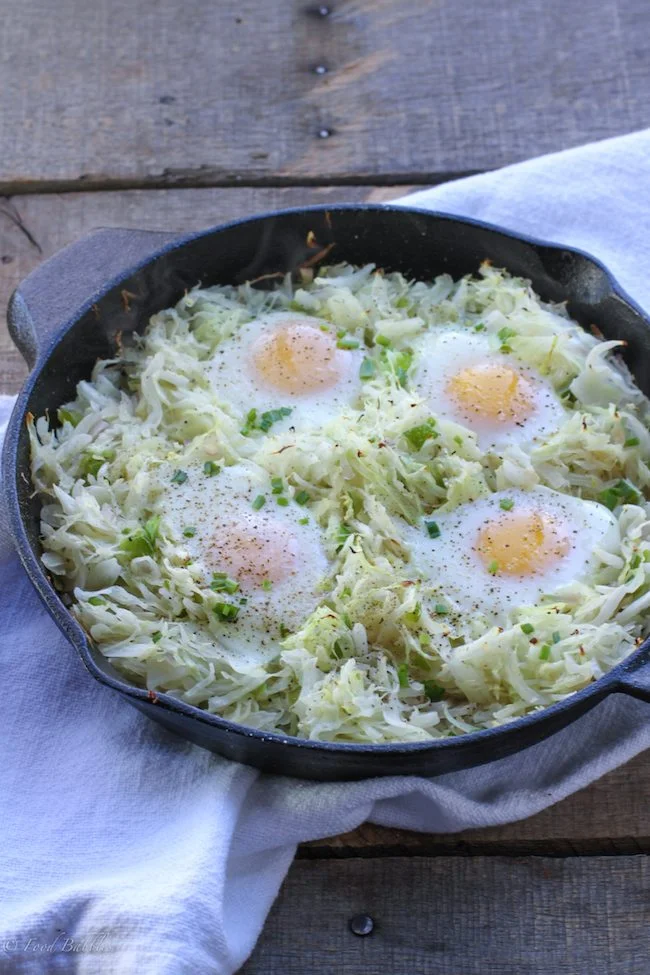 Turns out that if you shred up half a head of cabbage, sauté it with some yellow onions and garlic it makes a pretty tasty backdrop for eggs. This recipe is beyond simple, as you can see.
Get that cabbage cooked to tender then make little nests and crack some eggs on top. In the oven for a few minutes until the whites are set and viola! Cabbage does make pretty tasty breakfast food after all. Other shredded veggies would be great along with the cabbage too! How about carrots or a add red cabbage too?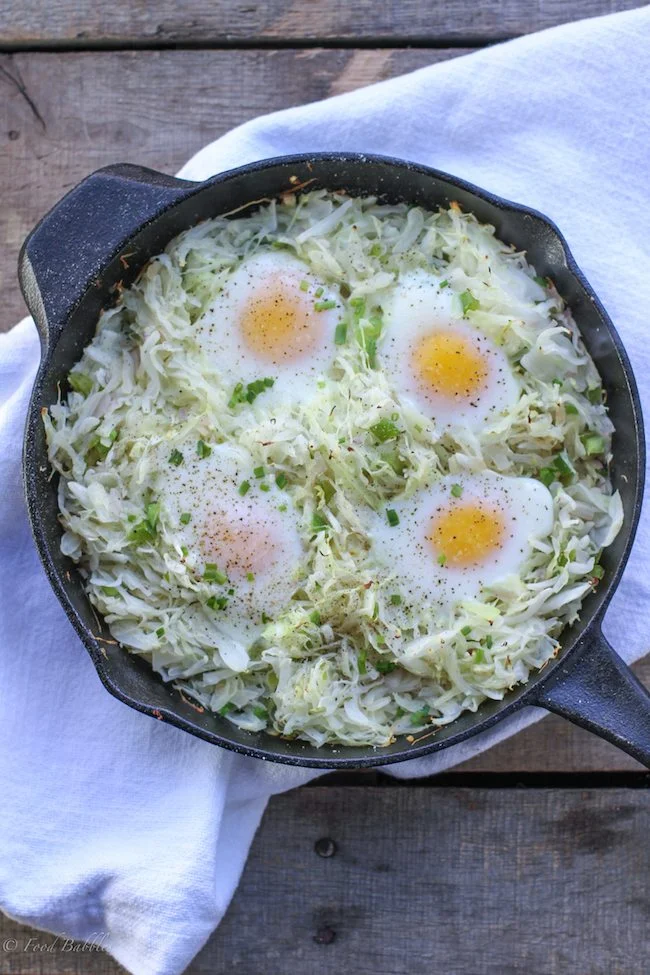 Cabbage Hash Skillet
Ingredients
1 tablespoon olive oil
2 cloves garlic, minced
¼ cup finely diced yellow onion
½ head green cabbage, cored and shredded
4 eggs
salt/pepper, to taste
1 green onion, thinly sliced (green parts only)
Instructions
Preheat oven to 350 degrees.
In a large oven-proof skillet, heat olive oil over medium heat. Add garlic and onion and cook until onions are translucent, 2-3 minutes. Add cabbage. Cook, stirring occasionally until cabbage becomes tender. Season with salt and pepper, to taste.
Make 4 divots in the cabbage mixture. Crack one egg into each divot. Place in oven and cook just until the whites are set, about 5 minutes.
Remove from oven, sprinkle top with green onion and a little more salt and pepper, if needed. Serve immediately.