Try this sweet Malaysian dish made of green mung beans cooked with decadent, creamy coconut milk and palm sugar.
By Jehanne Ali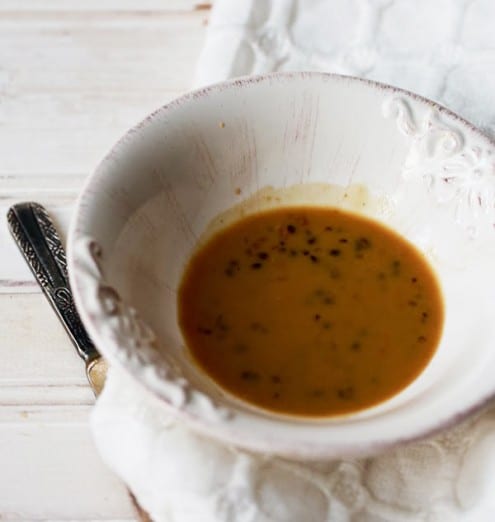 Bubur Kacang Hijau
Try this sweet Malaysian dish made of green mung beans cooked with decadent, creamy coconut milk and palm sugar.
Ingredients
1 cup mung beans ( soak for at least 2 hours in water)
¾ cup palm sugar cubes ( around 180g)
a pinch of salt
200ml fresh coconut milk
2 cups water
¼ cup pearl sago , soak for 30 mins
1 inch grated ginger
1 pandan leaf , optional
Instructions
In a heavy bottomed pan, boil the mung beans with ginger, pandan leaf and water, simmer on low heat for 30 minutes.
Add in the salt and sago, stir well until sago becomes translucent, usually around 10 minutes.
Tip in the palm sugar and once the sugar is fully melted, add the coconut milk. Simmer for another 5 minutes then serve.
Jehanne Ali
Jehanne is an enthusiastic baker, food blogger, mother and wife all in one. She swaps her scalpel from her day job as a doctor to kitchen utensils in the evening and creates magical treatment of healthy treats for her family, which she shares in her blog, The Cooking Doctor. She is a firm advocate of healthy eating and always believes that honest and healthy food will steer you clear from the doctors.