A cute and healthier version of the irresistible Indian classic – Pakoras.
By Shuchi Mittal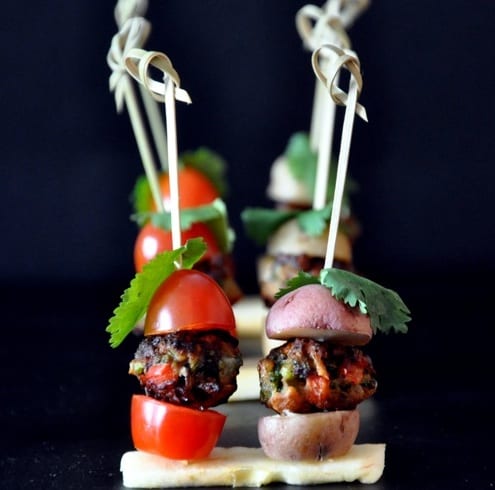 "Anything on a stick, becomes fun to eat,
Be it sweet or savory, it's a welcome treat.
Colorful and simple, like burgers gone small,
These cute bright fritters, should go up on a wall!"
Need I say more?
A cute and healthier version of the irresistible Indian classic - Pakoras.
Ingredients
For the pakoras (fritters)
1 cup broccoli, grated or finely chopped
½ cup onion, grated
¼ cup red pepper, finely chopped (optional)
4 tablespoons gram flour
½ teaspoon paprika
1 teaspoon coriander powder
3 tablespoons olive oil to pan fry
Salt & pepper to taste
Others
5-6 cherry tomatoes, halved
5-6 baby potatoes, boiled and halved
Coriander or basil leaves
Instructions
Combine all the ingredients for the pakoras (except the oil) and mix well with your hands. Eventually the vegetables will start to leave a little water and the gram flour will help bind them, making a sticky mixture.
Heat oil in a non-stick pan.
Make little ping pong ball sized rounds from the mixture and pan fry till crisp and brown. Rub a little oil on your hands before making the rounds so the batter doesn't stick to your hands.
Sandwich the pakora between two halves of tomato or potato, secure with a toothpick and serve fresh with yogurt or mint chutney.
A really easy & cute bite sized snack!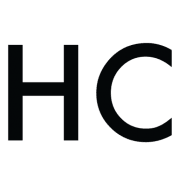 Shuchi Mittal
Shuchi cooks with the heart of a poet. Banker turned chef, she runs the 29. Private Kitchen in NYC focusing on social tasting events, dining experiences and small-scale private events. Using simple & wholesome ingredients, she likes to re-invent homemade Indian flavors into modern tapas & small plates. Her dream? To cook, feed, write, and eventually open her own communal dining cafe - with a published recipe book on the stands.