The next time you have overripe bananas grab some rum, coconut, and chocolate.
By Rita Anastasiou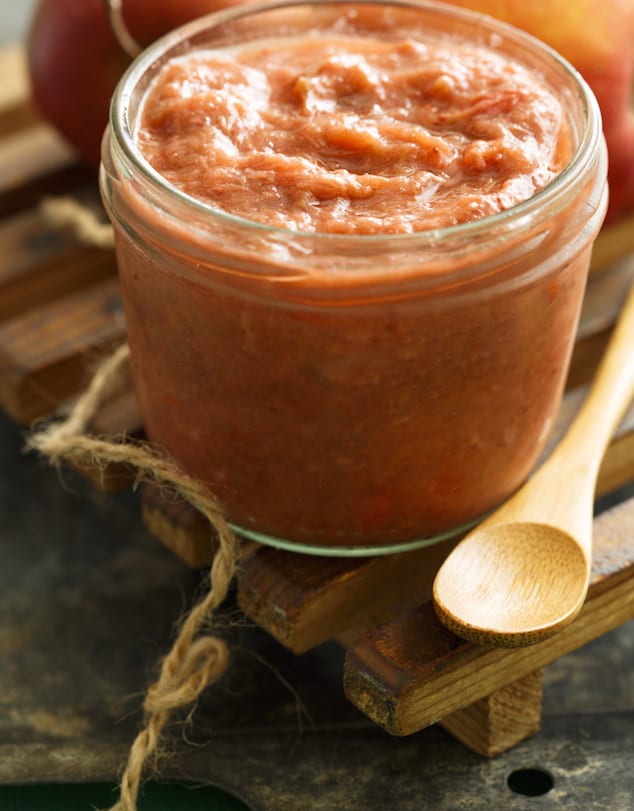 Shutterstock: Marysckin
What happens when your bananas ripe? You make delicious things that make you mesmerized with their beautiful aromas! I certainly love many combinations with banana, like banana and coconut, banana and chocolate… But I wanted to make something that it will have the perfect combination of all these ingredients and of course add a little booze into! Rum!!

Boozed Banana-Coconut Jam with Mexican Chocolate
The next time you have overripe bananas grab some rum, coconut, and chocolate.
Recipe Type:
Condiment, Dessert
Ingredients
2 ripe bananas,sliced
1 tablespoon orange juice
¼ cup granulated sugar
50 grams/1.7 oz Mexican chocolate,chopped
¼ shredded coconut
1- 1½ tablespoons rum
Instructions
Combine the bananas, orange juice and sugar in a heavy stainless steel saucepan and cook on medium heat,stirring on medium heat.
Take off the heat, add the Mexican chocolate, coconut and rum.
Purée it until is smooth. Transfer the jam in a clean container fitted with a lid or pasteurized jar and keep it in the fridge for over three weeks.
It is absolutely gorgeous jam! all the flavors are present and the rum is subtle. It will certainly satisfy the pickiest taste buds!