It's the season of cool pasta salads and what could be more delicious than one of our favorite sandwiches becoming a bowl of pasta loaded with bacon and fresh vegetables.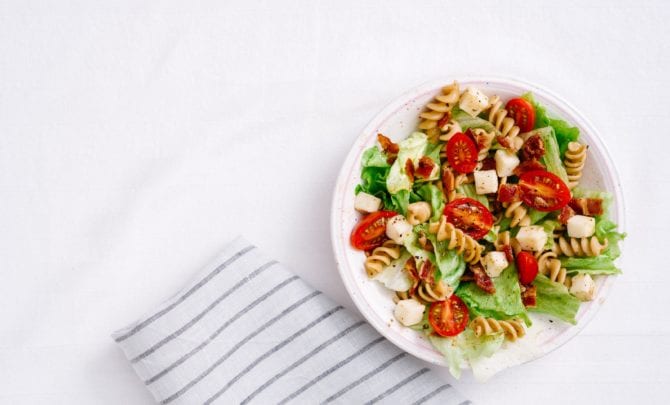 Callie Blount
This article has been posted with permission and originally appeared as BLT Pasta Salad on Relish

BLT Pasta
Ingredients
8 ounces whole-wheat rotini (like Barilla)
5 tablespoons balsamic vinaigrette, divided (like Newman's Own)
8 slices bacon, cooked
2 pints grape tomatoes, halved
8 ounces provolone or white cheddar cheese, cubed
½ head iceberg lettuce
Instructions
Cook pasta according? to package directions. Drain. Place in a large bowl and toss with 1 Tbsp dressing.
Chop bacon and add to bowl. Add tomatoes and cheese. Chop lettuce and add to bowl. Toss with remaining ¼ cup dressing. Chill.