Try this traditional Bengali pulao or rice dish that is loaded with warm, comforting spices.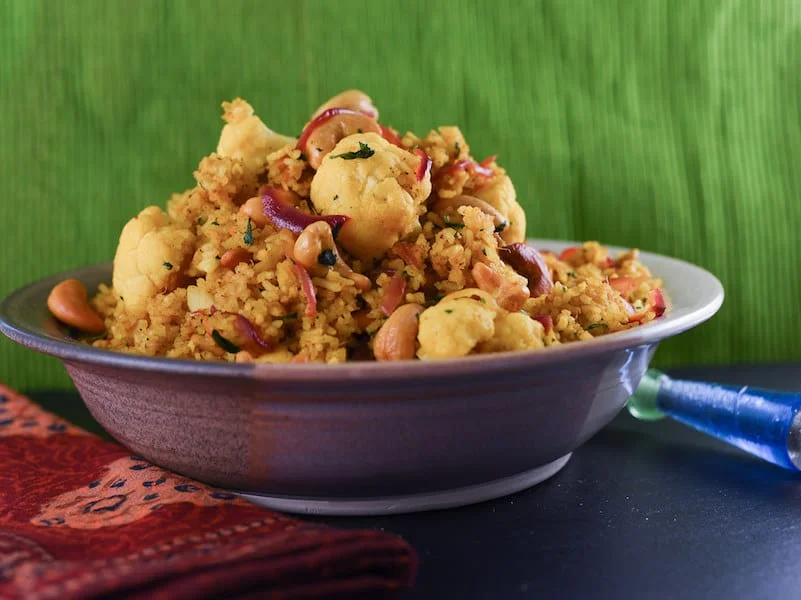 Bengal, a region located in northeastern India and crossing into modern-day Bangladesh, has a rich and long culinary history. The main city, Kolkata, in Western Bengal, India, was home to an influential Baghdadi Jewish community. A pulao, or pilaf—a rice dish—is always on the table, in virtually every Bengali community, Jewish and non-Jewish alike. This version is mildly spiced, vegan, and kid-friendly.
Bengali Pulao with Cashews and Cauliflower
Tami Ganeles Weiser
Ingredients
2

cups

basmati rice

4

cups

coconut water

4

cups

water

1

cinnamon stick

4

large bay leaves

3

teaspoons

kosher salt

1

small head cauliflower

trimmed and cut into florets (6 to 7 cups)

2

tablespoons

coconut oil

1

teaspoon

ground cumin

roasted preferred

2

teaspoons

ground garam masala

1

teaspoon

ground dried turmeric or 2-inch piece fresh turmeric

peeled and grated

2-

inch

piece fresh ginger

peeled and grated

4

cloves

garlic

peeled and grated, any green centers discarded

1

tablespoon

tomato paste

1

tablespoon

light brown sugar

Juice and zest of 1 lemon

1

large red onion

peeled and cut into thin slices

1½

cups

roasted

salted cashews

Leaves

of ½ bunch

about 1½ ounces cilantro
Instructions
Place the rice in a fine-mesh strainer and rinse under cold running water until the water runs clear. Pour the coconut water and water into a large saucepan, add the cinnamon stick, bay leaves, and salt, cover, and set over high heat until the water comes to a boil. Add the rice and stir well. Cook for about 7 minutes, until the rice is al dente. Drain it through the fine-mesh sieve, cover, and set aside. (This can be done up to 1 day in advance, and stored in a covered container in a refrigerator.)

Place the cauliflower florets in a microwave-safe container with a little water and microwave at high power for about 6 minutes, until just tender. Drain and set aside.

Heat the coconut oil in large (6- to 8-quart) saucepan over high heat until it melts. Add the cumin and garam masala, stir, and cook for about 15 to 20 seconds, until toasted. Add the turmeric, ginger, and garlic and stir well. Add the tomato paste and sugar, stir well, and cook for 10 to 15 seconds. Add the onion, lemon juice, and zest and stir to combine. Add the onions, stir to coat, and reduce the heat to low. Cover and cook, stirring occasionally, for 5 minutes, until the onions are soft and translucent.

Add the rice and stir to coat. Add the cauliflower and stir to coat. Cover and cook, stirring occasionally, for 3 to 5 minutes, until heated through completely.

Just before serving, add the cashews and cilantro and stir to blend.
Notes
The rice will keep for about 3 days in a covered container in the refrigerator, but it will dry out a bit, so add a few tablespoons of coconut water before reheating. Taste and season with salt if necessary.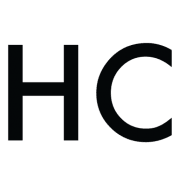 Tami Ganeles Weiser
I am Tami Weiser—food writer, food anthropologist, and culinary professional. Join me in finding a genuine expression of your heritage through food, incorporating who you were, who you are and who you want to be. At theweiserkitchen.com I offer original, globally-inspired, seasonal, kosher-style recipes, culture and history made relevant and a dollop of kitchen wisdom to take you and your cooking from good to great.