Tamara Novacoviç reports from the annual traditional beer fest in Karlovac, Croatia.
By Tamara Novacoviç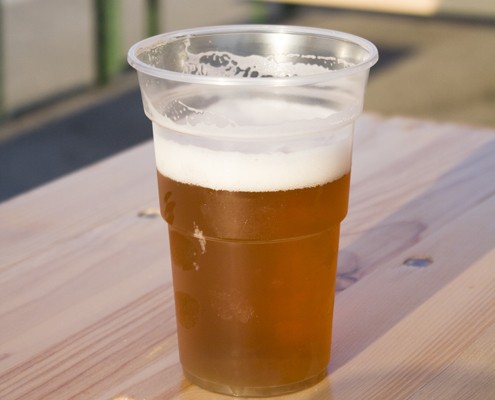 If you happen to be in Karlovac these days, you will probably hear about (and hopefully visit) our traditional beer fest. Held every summer, at the end of August, this beer fest goes a long way back to 1984, when Karlovac Brewery (called Karlovacka Pivovara) started it for the first time. This brewery is over 150 years old and its long tradition of producing beer dates to 1854. It is the largest Croatian exporter of beer. You can read more about it here.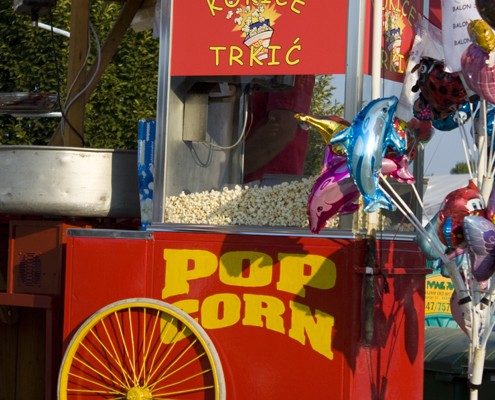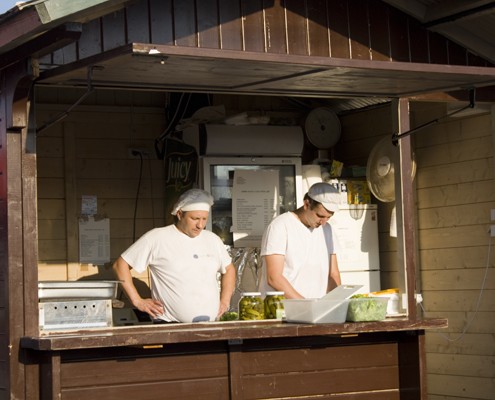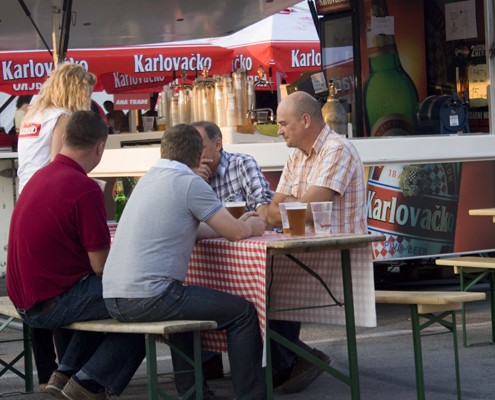 Today, the beer festival is held along the river Korana. Karlovac is settled on four beautiful rivers and beer is often called "the fifth river" during these beer days. It is a town with a long beer history and home to one of the most renowned breweries in the country.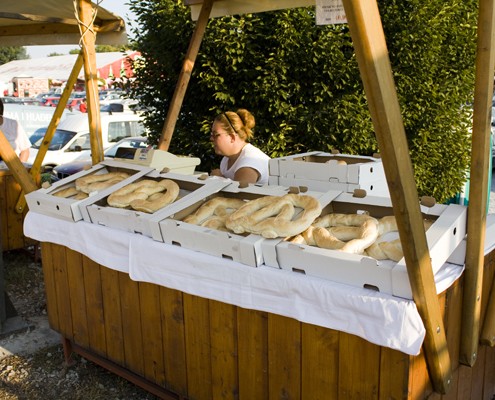 The festivities begin with ceremonial procession which starts in front of the brewery and ends on the main square. The basic concept is live music concerts and beer, of course. You will find huge pretzel booths, popcorn booths, lots of colorful candy and baloons, fast food (like traditional cevapcici), souvenirs, amusement park etc.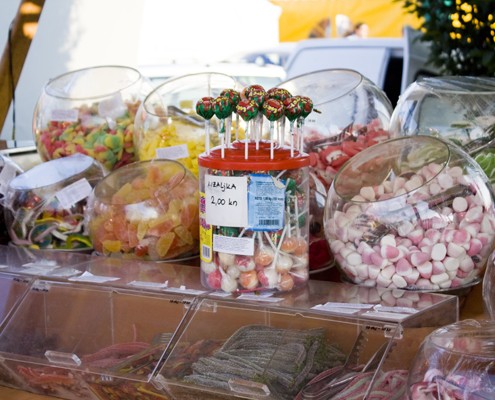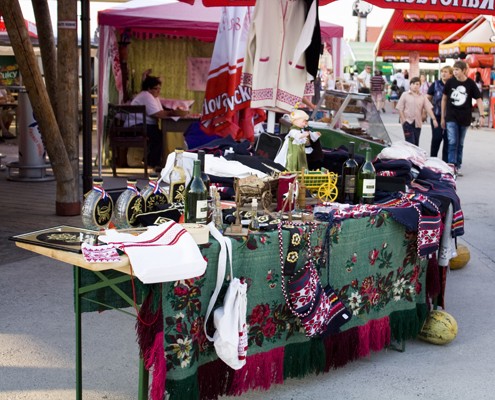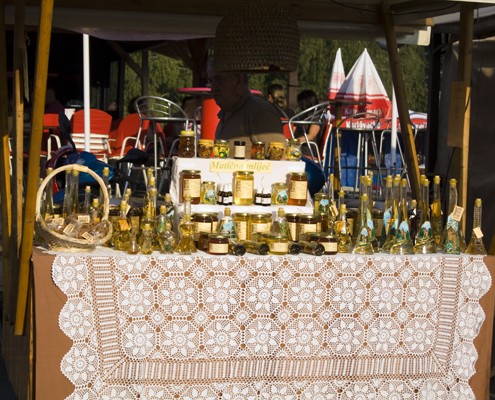 This year you are able to enjoy the special edition of the famous Karlovacko beer–dark festive beer sold at promotional price. Thankfully, beer is generally less pricey than the last year and I hope this tradition continues. There is also a novelty I am quite excited about-Indian street food. They came from the capital (Zagreb) and represent an Indian restaurant called Maharadja. I truly hope we will see them next year and I applaude this move-this beer fest (as well as entire town) needs something new, something we are not accustomed to. There is a lack of different native cuisines in this town and I feel like we are short of many interesting dishes and new flavors, therefore this Indian street food is completely refreshing and more then welcome.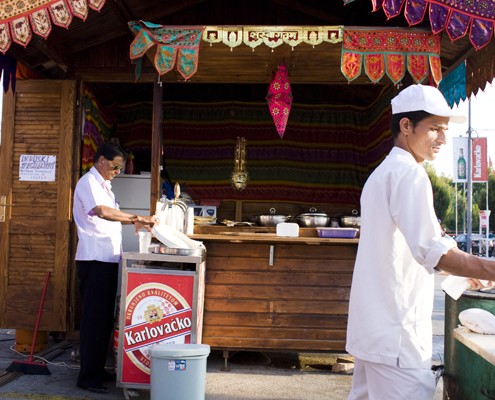 They offer several native meals. We tried Chicken tikka: chicken fillet marinated in nutmeg paste, onion, garlic, ginger and yogurt with tandoori masala.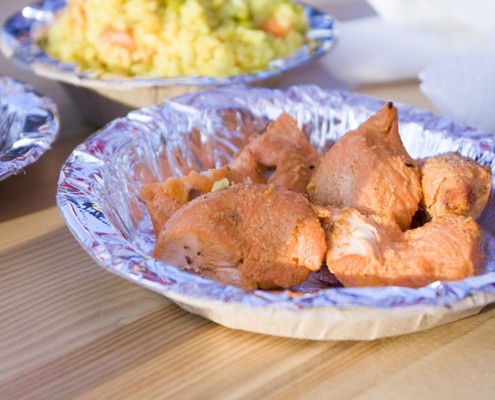 Vegetable rice was absolutely perfect: rice and vegetables with cardamom, coriander, turmeric and cumin.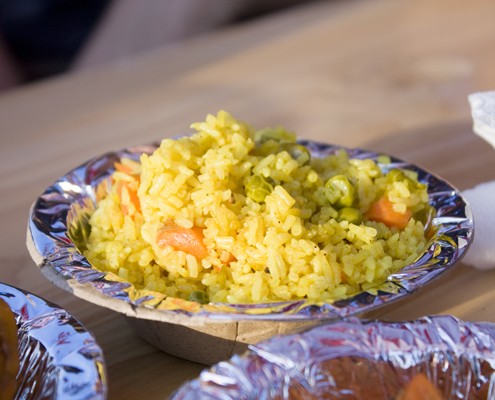 Something I was especially excited about is Samosa: pastry stuffed with spicy vegetables, in triangular form, fried and served with green chutney.
Aloo pakora, another Indian snack, was indeed a nice condiment: fried potatoes with dark chickpea flour.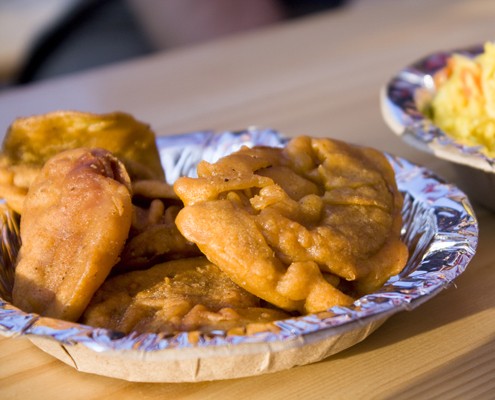 It wouldn't be an Indian experience without Naan bread. You can see how it's made and baked in their traditional tandoor oven.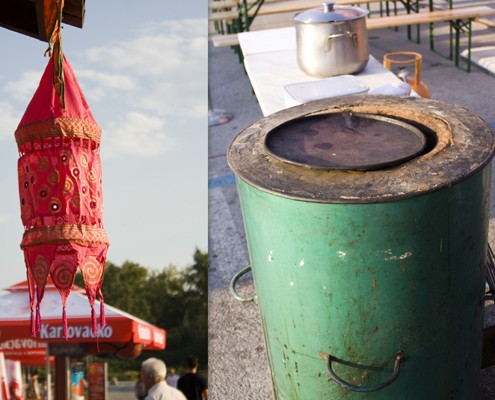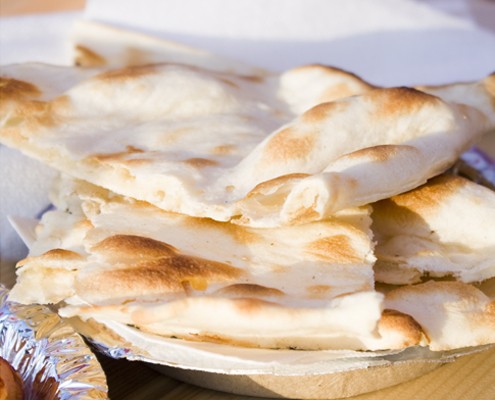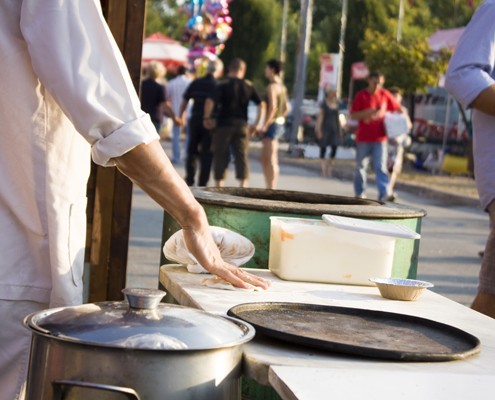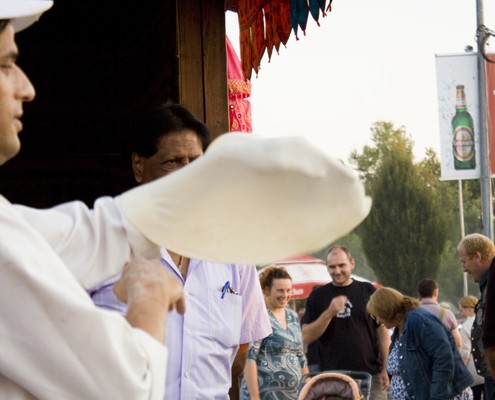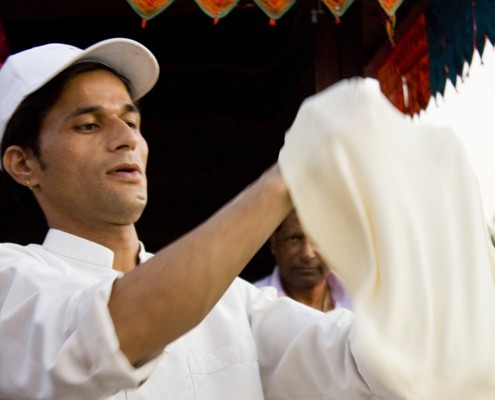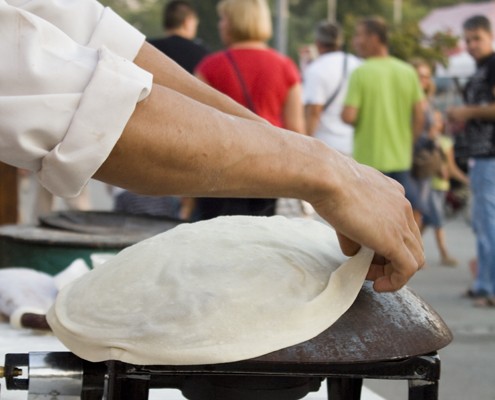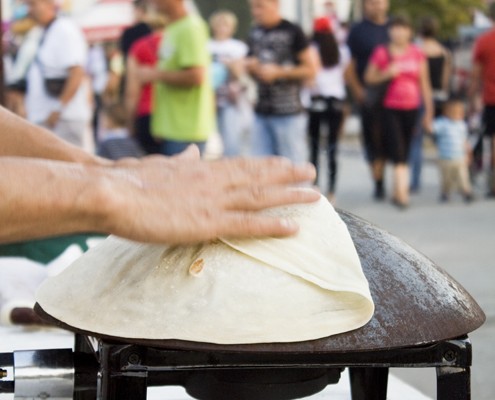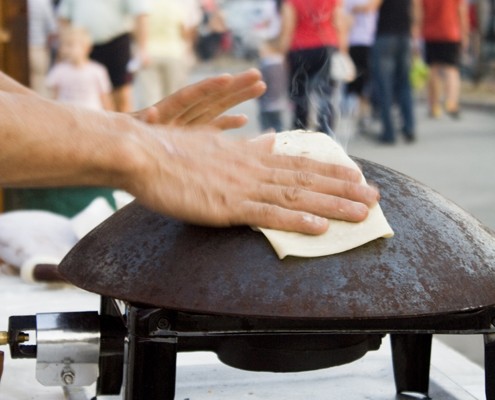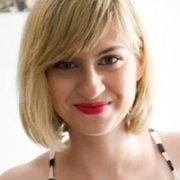 Tamara Novakoviç
Tamara Novakovic is a passionate self-taught cook, food blogger, freelance food writer and photographer behind bite-my-cake.blogspot.com. Her life journey has led her through Faculty of Humanities in Zagreb, Croatia to discovering passion for making cakes. She is currently a weekly food columnist for Croatian newspaper V magazine and food magazine Repete.